North Palm Beach, Florida
This is how our new home looks from the street. The bedrooms are on the left, the detached garage on the right. Note the zig-zag roof.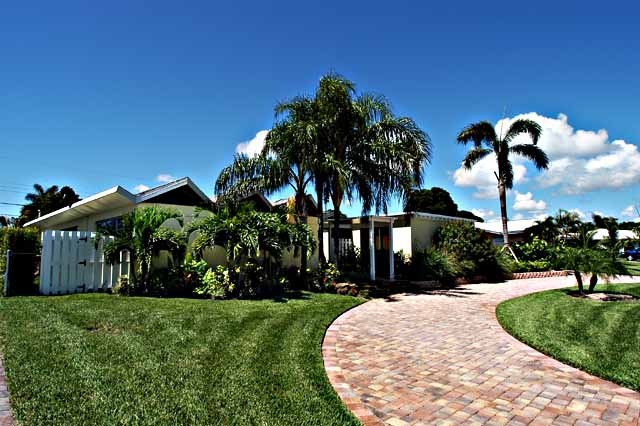 Walking up between the bedrooms and the garage leads to the entry.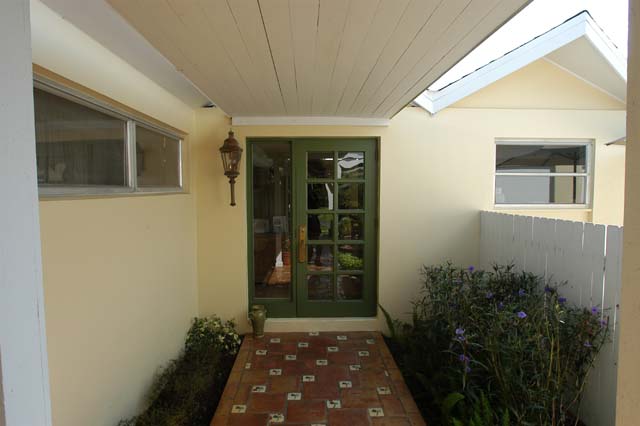 You walk through the entry foyer to the dining room. The living room is in the same long room. Note the zig-zag ceiling. There are windows in those triangles. None of the furniture is ours, it belongs to the previous owner.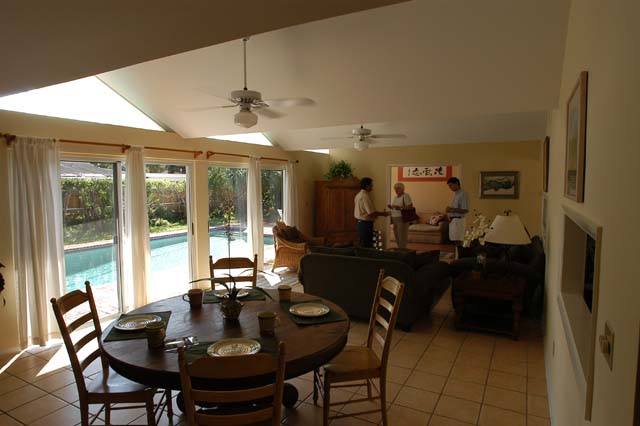 We are looking back from the living room area to the dining area.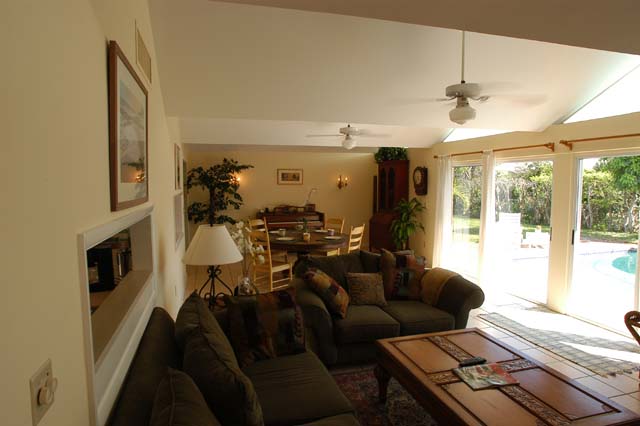 From the living room we can walk through a hallway into the kitchen. We will replace the appliances with stainless, and the counter tops with granite. You can see the entry foyer straight ahead.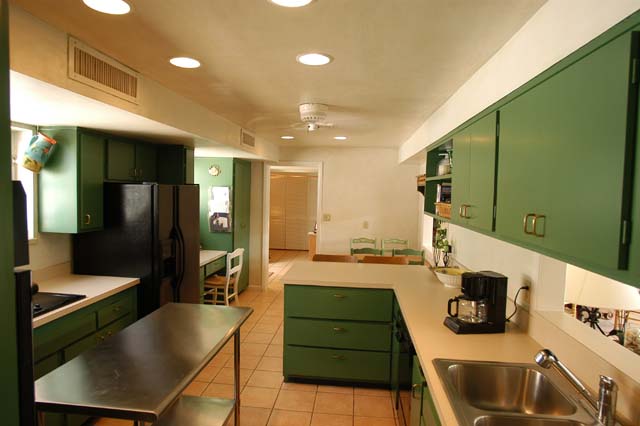 We have gone through the kitchen now, and are looking back from the entry foyer. We have gone around a circle.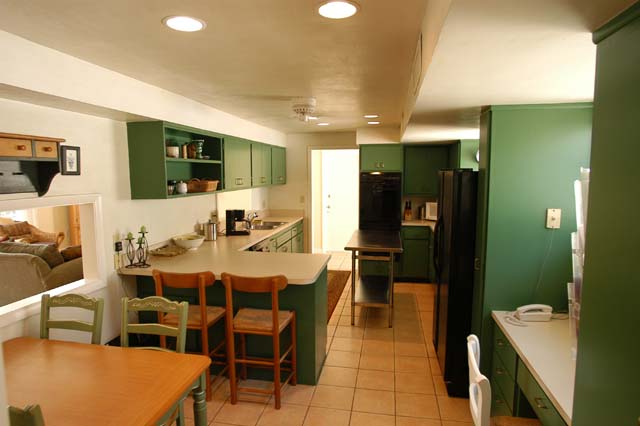 This wide hallway runs along the bedrooms. It is almost five feet wide. We will build bookshelves that will run the entire length on the left below the window.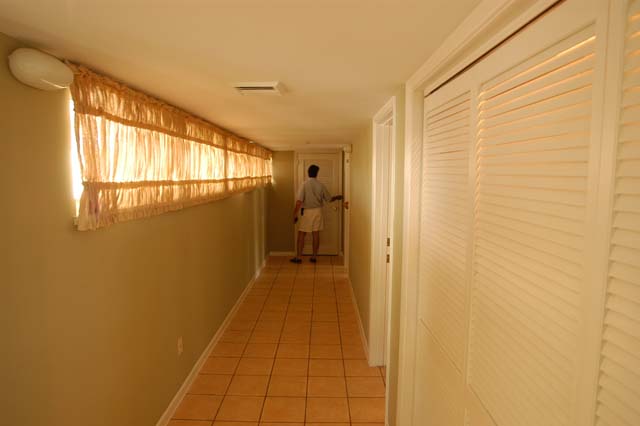 This is the master suite. There are sliding glass doors behind the curtains, leading to the back yard and pool.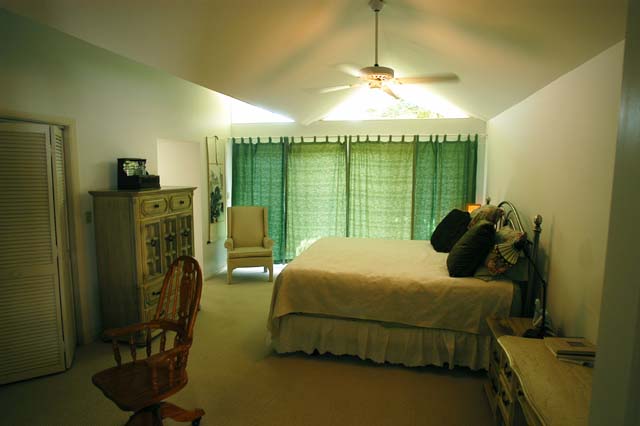 This is the master bathroom. We will put ceramic tile on the floor, and replace the counter tops with granite.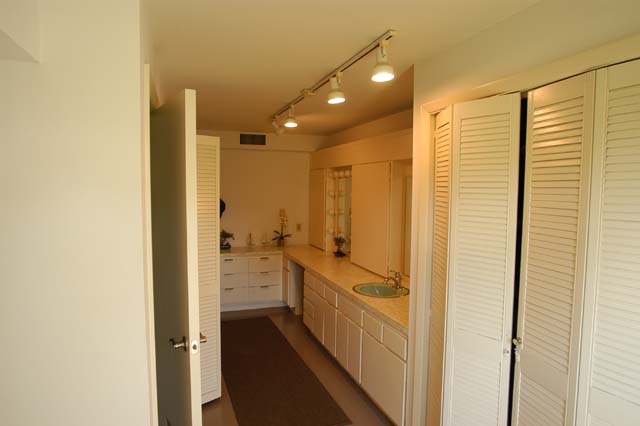 This is a second bedroom, halfway down the hallway. This will become our media room, perchance to house a large screen high definition television someday.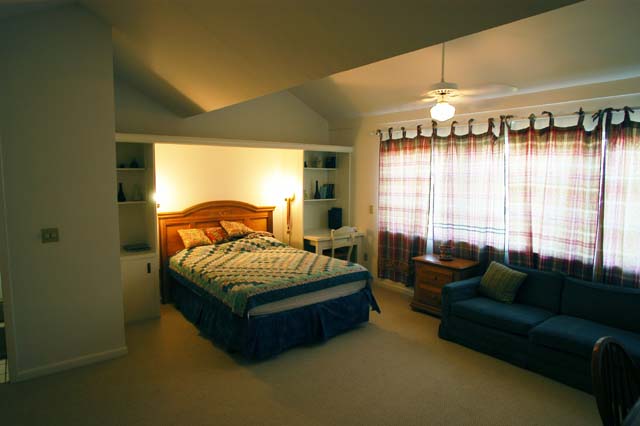 And this room, once we remove the divider, will make a wonderful guest suite. Can't you imagine a queen-size bed, sofa, and a writing table fitting in here?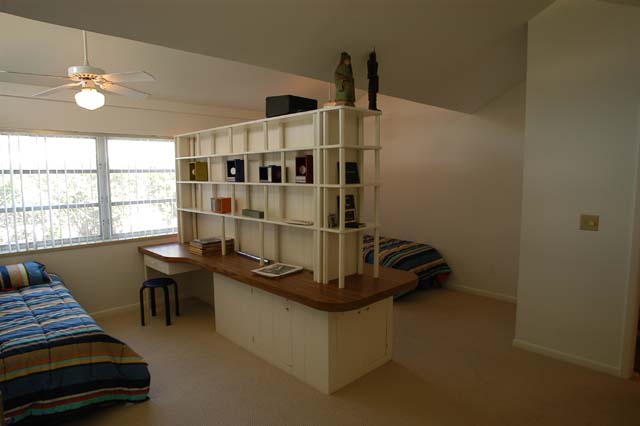 This "Jack and Jill" bath runs between the guest room and the media room.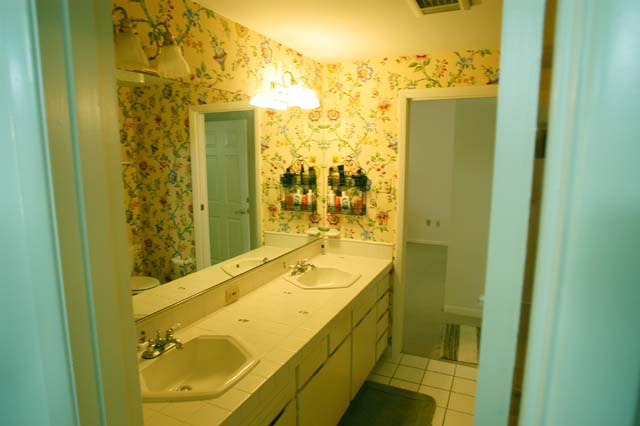 From the back corner, you have a good view of the pool, the house, and the zig-zag roof.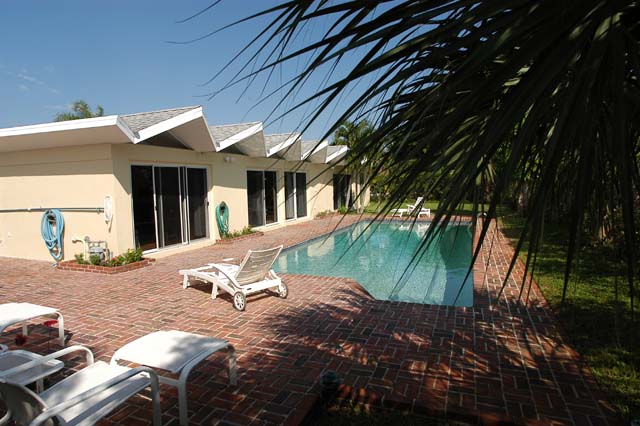 Looking a bit more to the left, you see more of the patio. There is a gas grill, hooked up to the Public Service gas line. Through the white gates are the driveway and garage entry.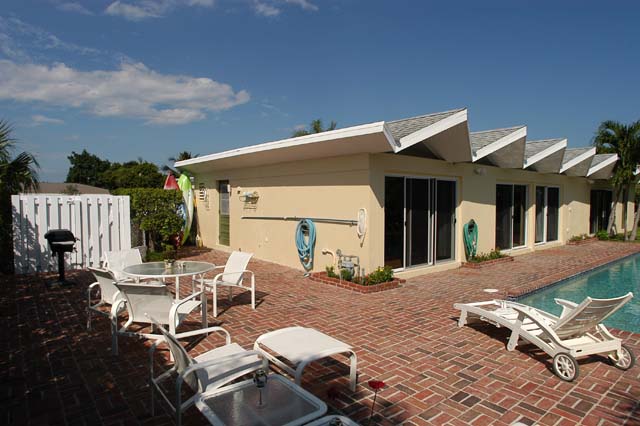 And a view of the rear of the house from the opposite corner. Again, the zig-zag roof is a prominent feature. The master bedroom is the first set of sliding doors on the right.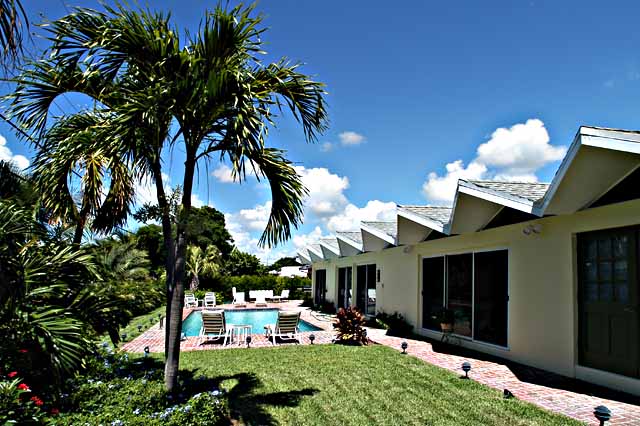 That concludes our tour of Our Pearl on Oyster.