---
Received on May 3, 2005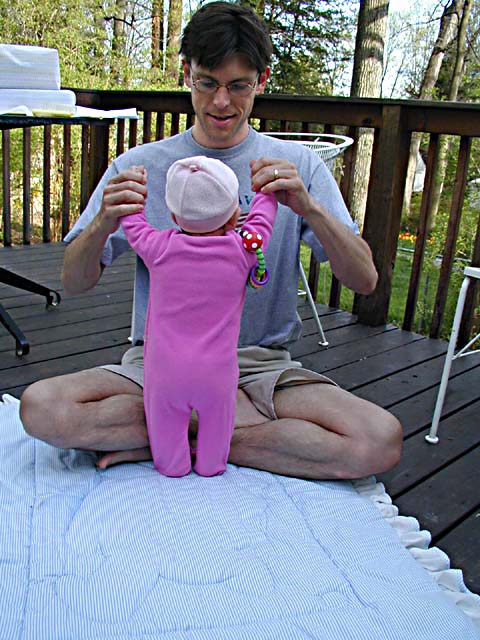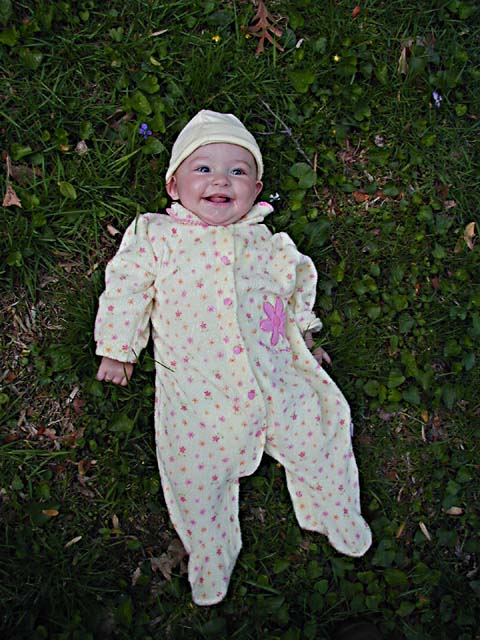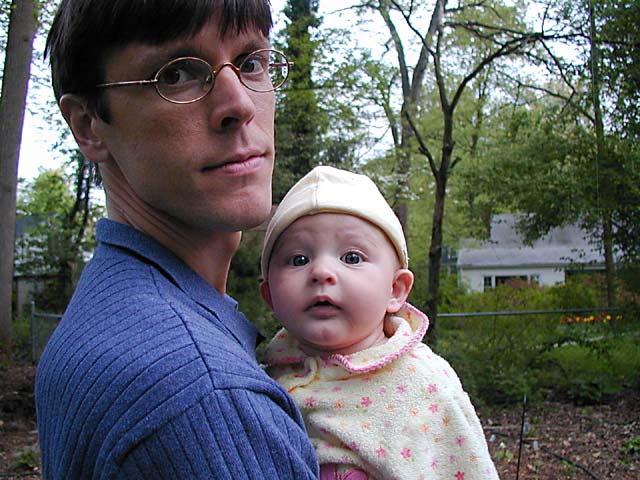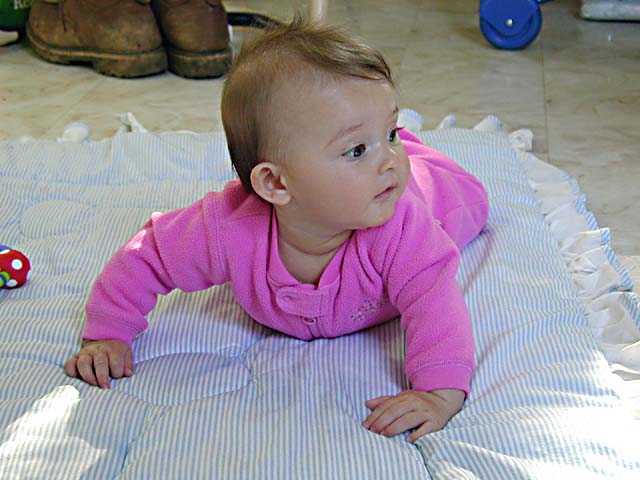 ---
Received on April 15, 2005
Sophie is sitting in her new blue crib downstairs in her kitchen. She is now too long for her bassinet.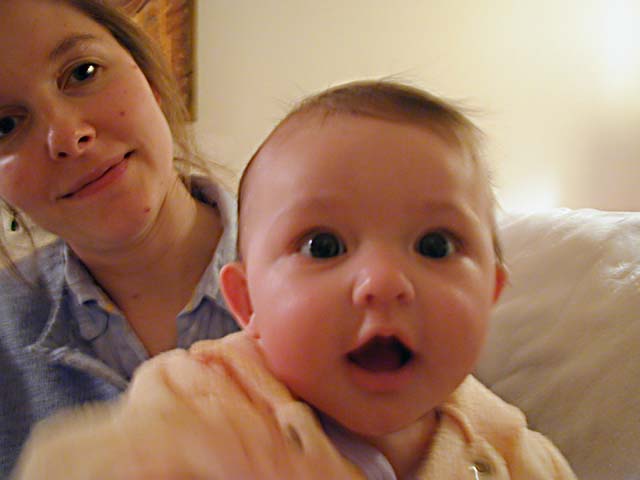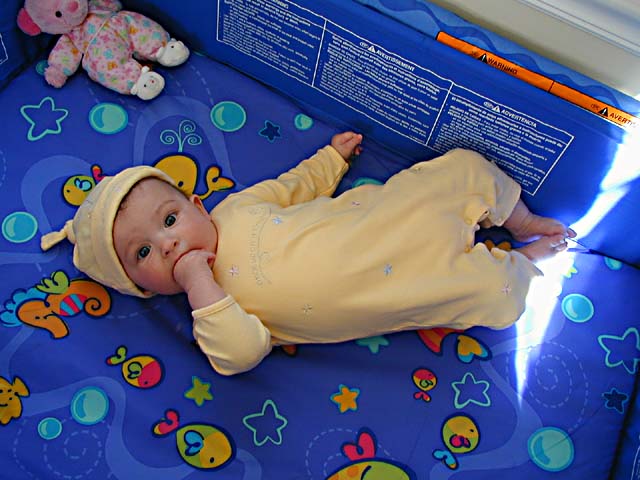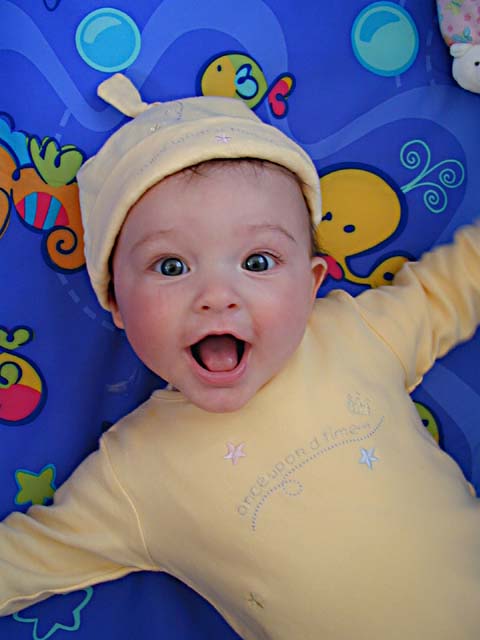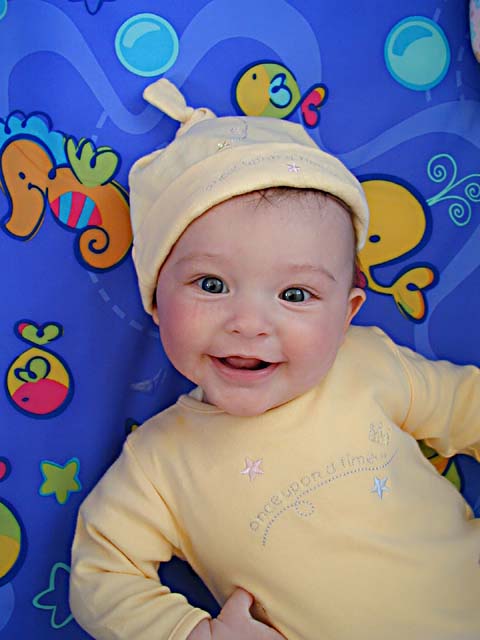 ---
Received on April 5, 2005
Sophie getting ready for a ride in her new stroller!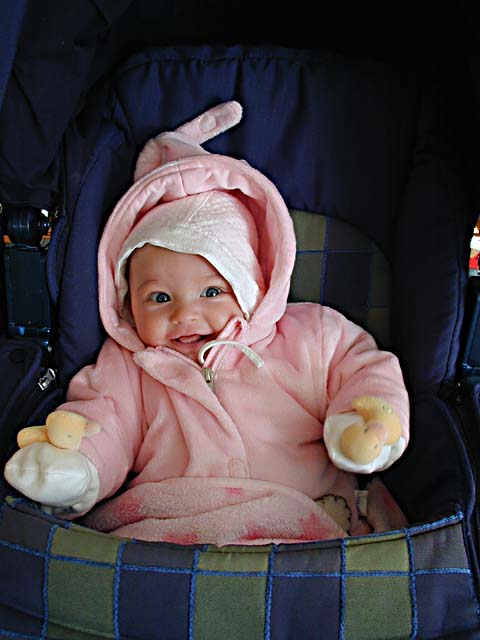 Grandmother Nixon holding Sophie on a trip to Vermont.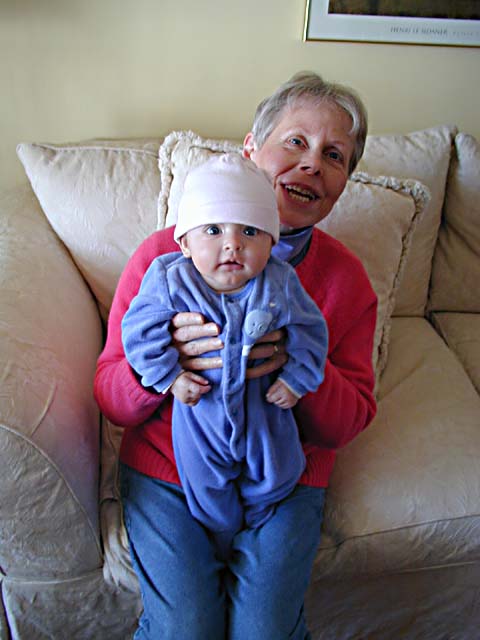 Susannah and Sophie on the frozen Vermont tundra.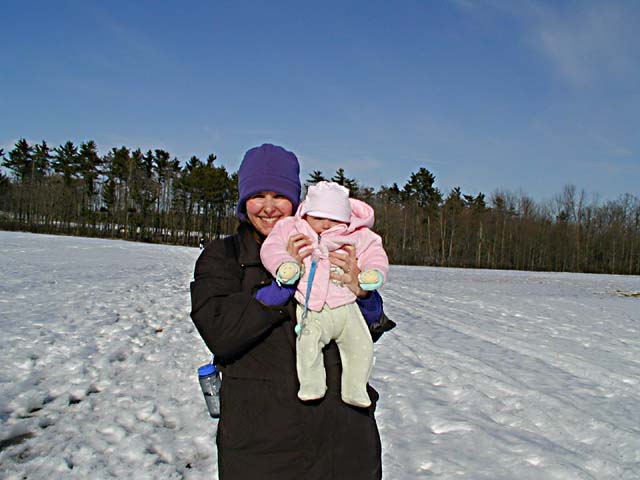 Sophie's newest trick is to hold her toes with her fingers and rock herself.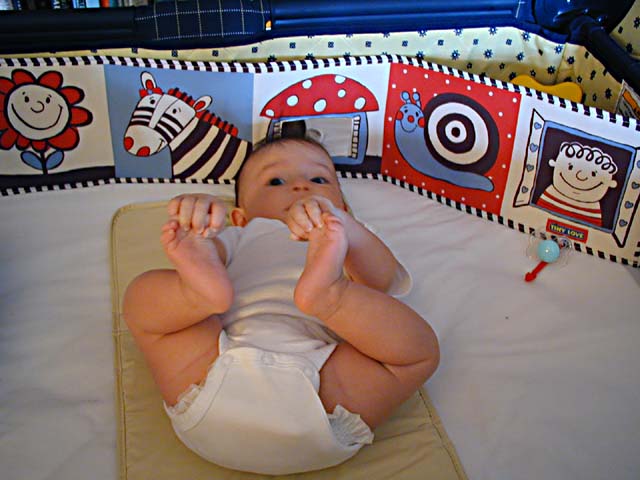 Dad and Sophie on Easter. Sophie is wearing the pretty dress that Doris and Bentley gave her. Darryl is wearing the shirt he bought in Florida on that business trip.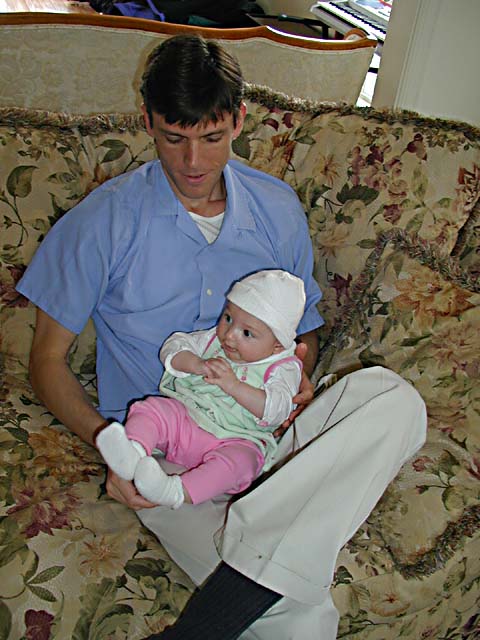 Sophie watching a Baby Einstein video. Sometimes she likes to fast forward through the boring parts.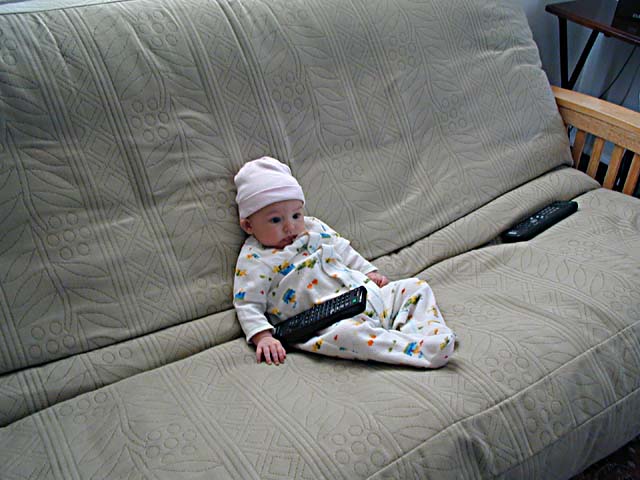 ---