---
26 June 2013, 11:59 PM MT, Pocatello, ID
Today I rode from Grand Falls, MT to Pocatello, ID, 430 miles. My niece, Sparrow, was going to meet me at Yellowstone, but problems befell her car, and she was stuck in Pocatello. I decided, what the heck, I will go to Pocatello, and I did.
I took fewer pictures today, and compared with yesterday, hardly any. The first is a view of the Missouri River in Montana. You might have a problem spotting the river, it is somewhat hidden. Look in the middle of the picture.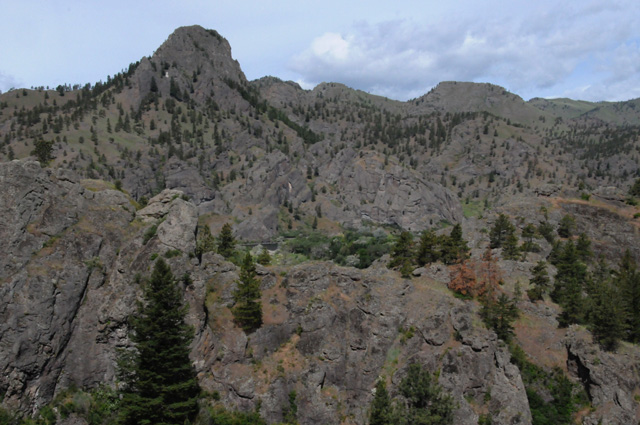 Here's a close up in case you had trouble seeing the Missouri.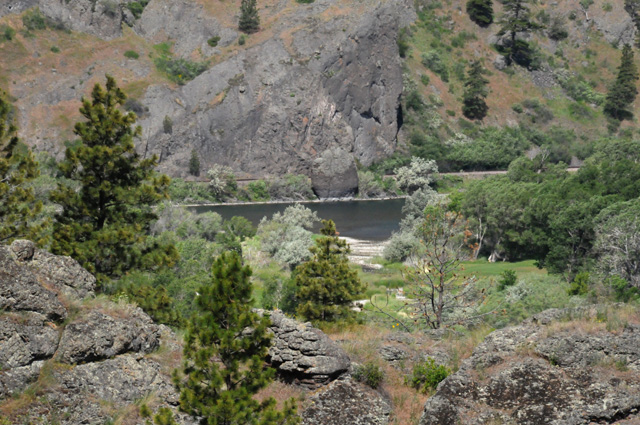 Another capitol city today, Helena, Montana. The statue on top of the copper dome is the "Goddess of Liberty".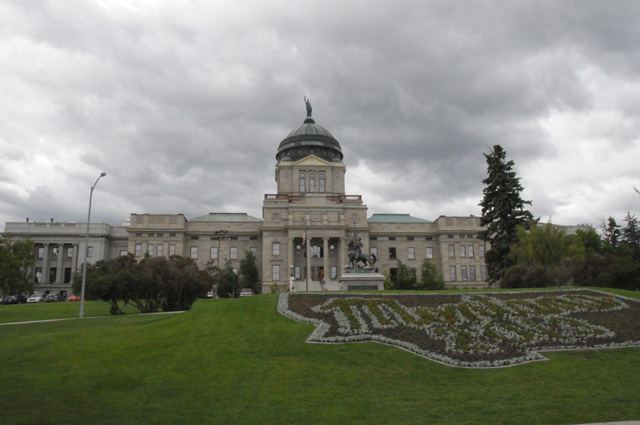 This is Butte, Montana.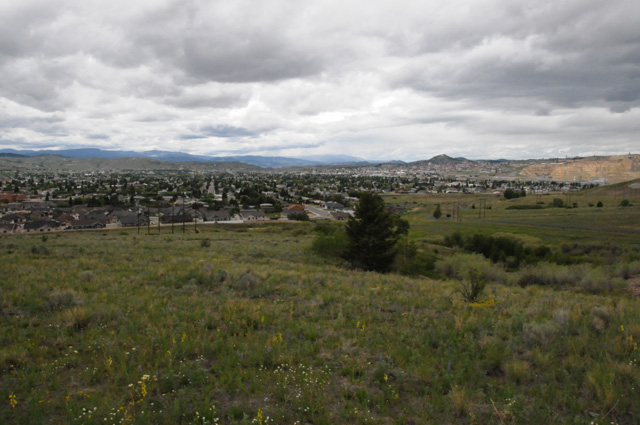 The terrain in southern Idaho was quite different. In Montana, typically you saw close mountains in all directions, and small valleys. Here in Idaho, you see distant mountains in all directions, and very flat land between the mountains. Here are two examples.
I arrived in Pocatello late afternoon. Sparrow and I met first at a coffee shop, then had dinner. We had not seen each other since 1994.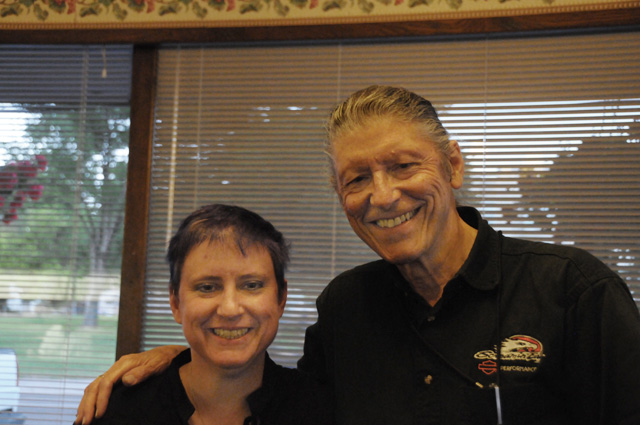 When I left dinner, it was getting late, almost dark. I thought I would get 20 to 50 miles up the road, but I decided pretty quickly after getting gas that I didn't want to ride any further. So I went up I-15 only one exit and found a Best Western.
Tomorrow I am off to Jackson, Wyoming and Yellowstone and the Beartooth Highway.
I keep forgetting to mention it, but the sticky throttle is fine. Spokane Harley knew exactly what they were doing. I have been in cold weather several times since then, and it is perfect.
---