---
22 May 08, 11:30 PM PDT, Barstow, CA
We are getting close to the end of Route 66. Today we entered California. We rode through Oatman, Arizona, across the Colorado River, and to Barstow. Normally it would have been hot, in the 90s at least. A cold front has come through, and the temperature may not have reached 80. That made it an easy day.
The ride to Oatman requires going up a winding mountain road, with many switchbacks. Some of the switchbacks are a very tight curve, requiring careful riding. In the early days of Route 66, some people were afraid of the road and would hire somebody to drive their car up the mountain. Sometimes the car had to be driven backwards because the steepness would cause gasoline to stay in the tank and the engine would stall, unless the gas tank was higher than the engine, as is the case driving up the hill backwards. The first two pictures show the view from the Sitgreaves Pass, the first looking back towards Kingman, the second looking toward Oatman.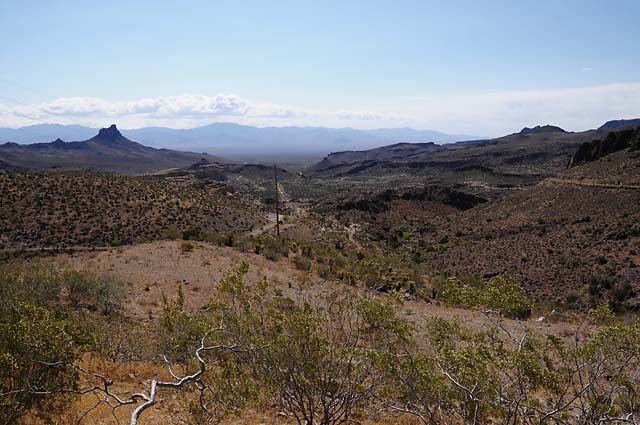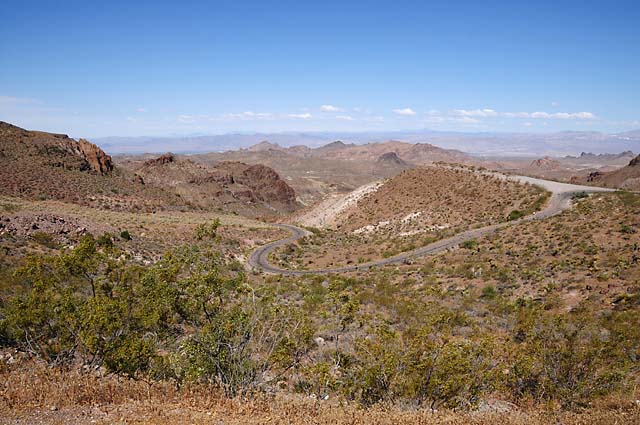 This shows what was growing on the hill in the Pass.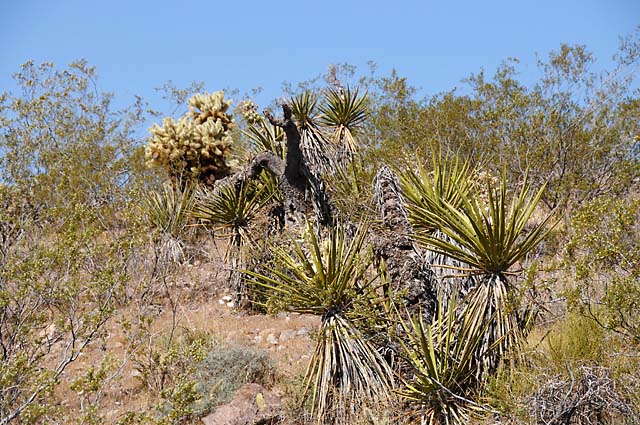 Descending into Oatman, I saw what looked like a red car on the mountain side. I was right, here's what I saw when I got closer. Apparently the car went over the edge where you see the rocks above the car. I have no idea how long the car has been there.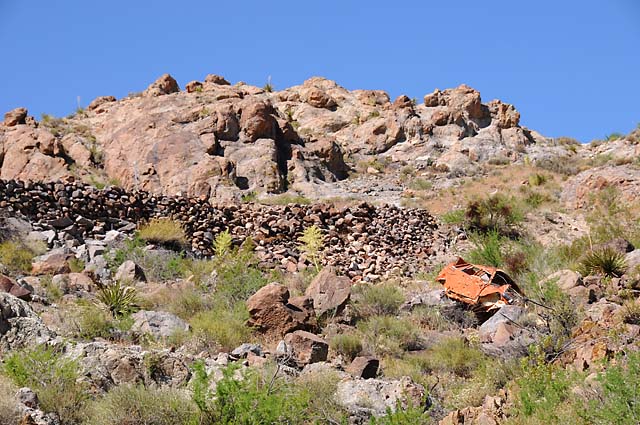 There are two things that Oatman is really known for -- the burros roaming the streets, and the 1939 honeymoon of Clark Gable and Carole Lombard. But first, some burros. These guys are descendants of burros that prospectors left behind.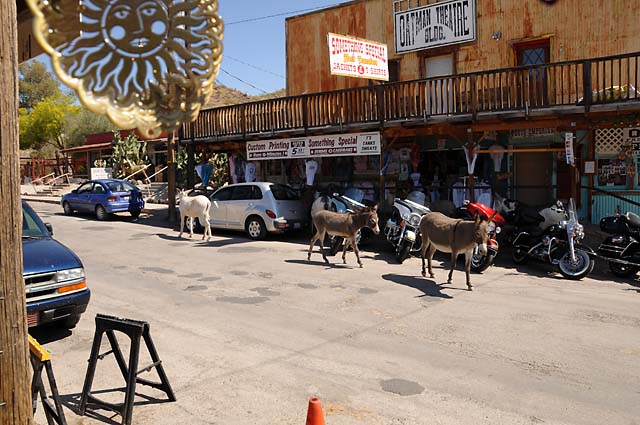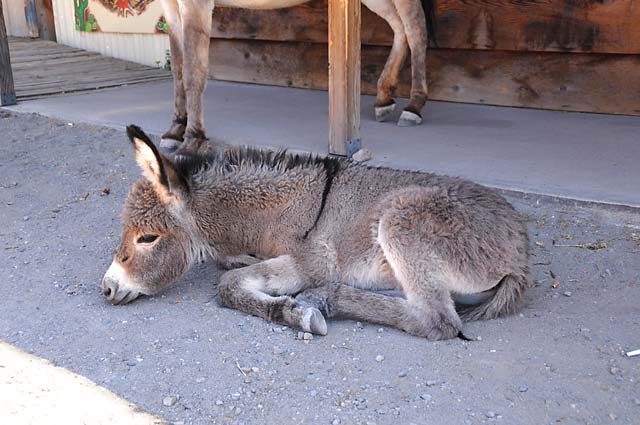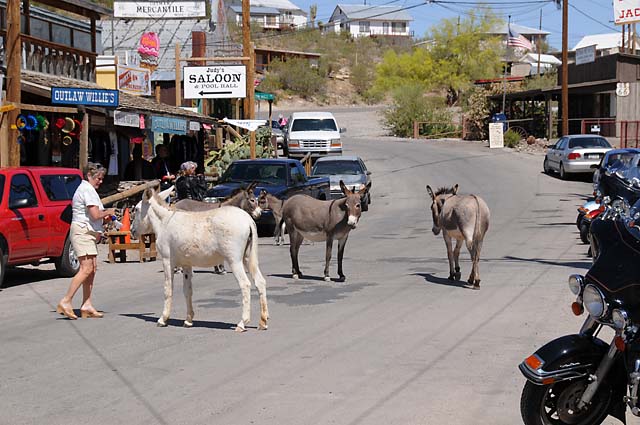 And now the honeymoon suite.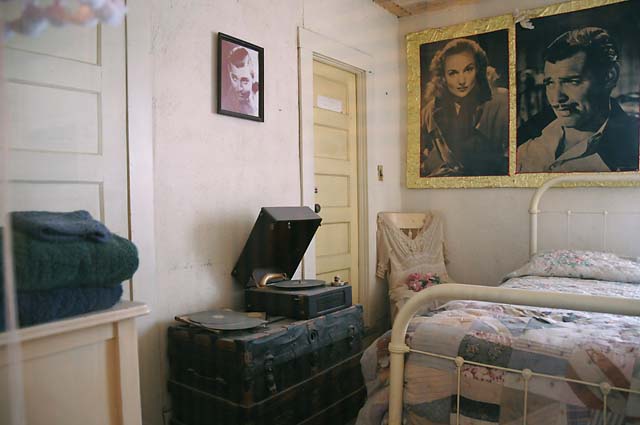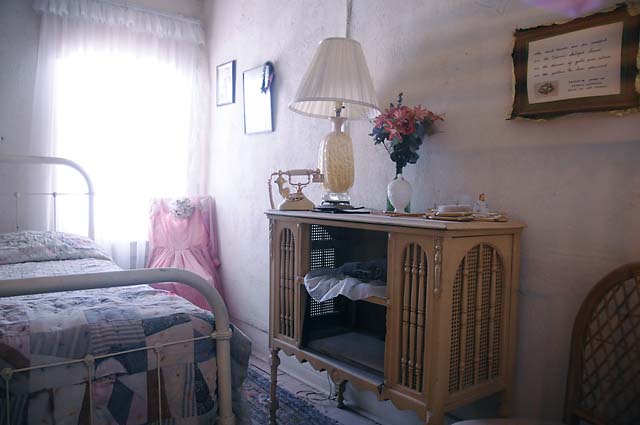 Time for another train shot. Five locomotives!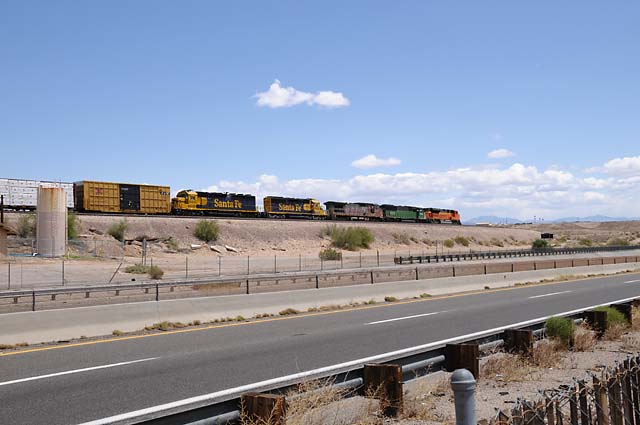 And another bridge. This is the old Route 66 bridge crossing the Colorado River. You may have seen it in "Grapes of Wrath" or "Easy Rider".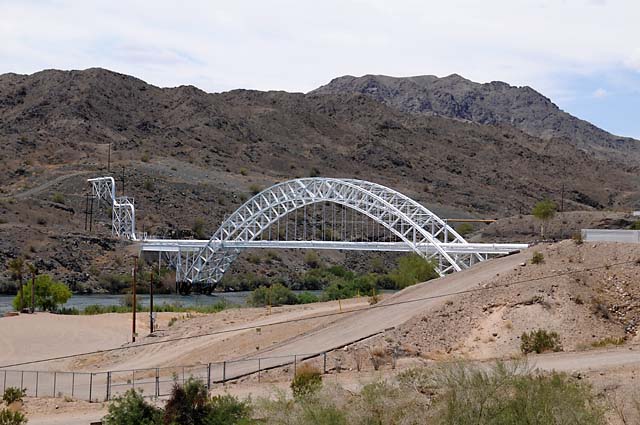 Looking across the Colorado River back towards Oatman which is behind the peak in the center.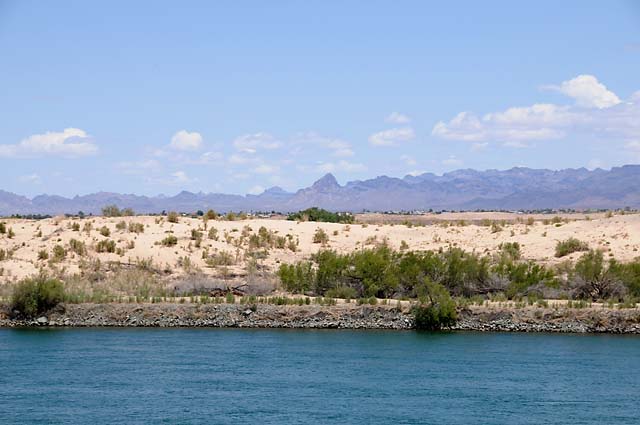 Roy's Motel and Gas Station, another Route 66 icon.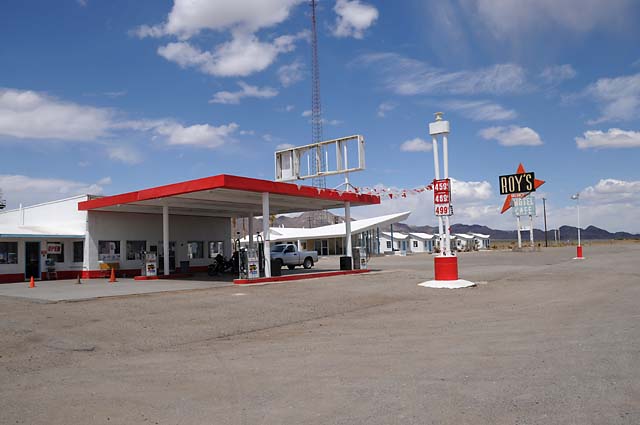 Storms were brewing today, you can see two here. I was in sprinkles, but not real rain.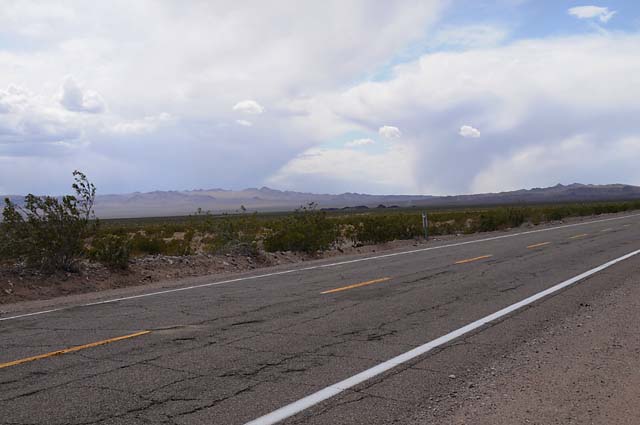 My feathered friend showed up today. I think I missed him yesterday because I kept looking on the ground. He was probably above me the entire time!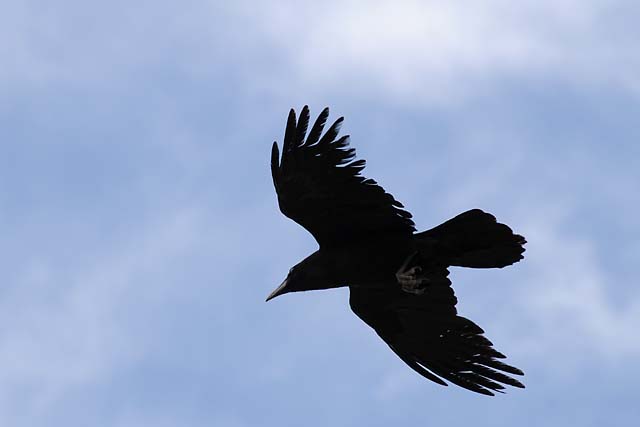 ---