---
27 May 2010, 8:00 PM, Cherokee, NC
Today I did 366 miles (1069 total). I rode the Tail of the Dragon and the Cherohala Skyway. More after dinner.
---
27 May 2010, 10:30 PM, Cherokee, NC
Leaving Spartanburg, I stayed on Interstates until they ran out. Then I was on US-74 till I turned off that onto a NC state road. That road had many curves and switchbacks. After a while I arrived at Deals Gap and had lunch. No chocolate shake today. They didn't have any. I had to suffer.
After lunch I ran the 11 miles of the Dragon. Because of a rock slide, the road was closed after the end of the Dragon, so I turned around and ran it the other way. I had planned to do a big circle of the Dragon and the Cherohala Skyway, but that was not possible. So, I then headed a bit south to do the Cherohala, then turned around and did it the other way. Then to Cherokee.
The Dragon has 318 curves in 11 miles. On average, there are 10 city blocks per mile. 11 miles would be 110 blocks. That means 3 curves per block! The only time the bike was straight up, rather than leaned left or right, was when I was going through the upright to lean in the other direction!
There are people along the Dragon who take pictures of all the bikes coming along and post the picture on the Internet. Then you can find yourself and buy the pictures. I will look them over and buy whatever looks good and post it on this page. The space immediately below will hold them. Whatever day they are posted, I will put a note in my log for that day with a link back to this spot.
This space reserved for pictures on the Dragon
Click here for proof photo
Yep, that's me!
I don't have a lot of pictures to share today. They are pictures taken in the mountains. There's a bunch of bikes at Deals Gap, a lake and mountains, a lake with a dam and mountains, the dam, and a babbling brook.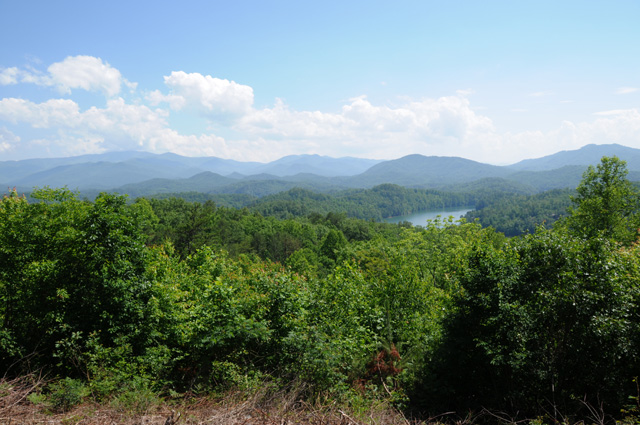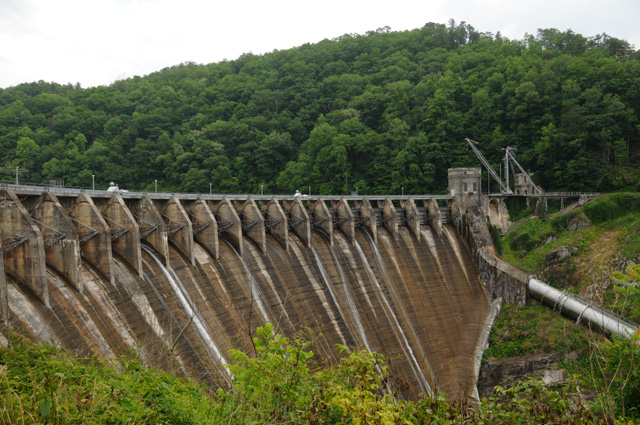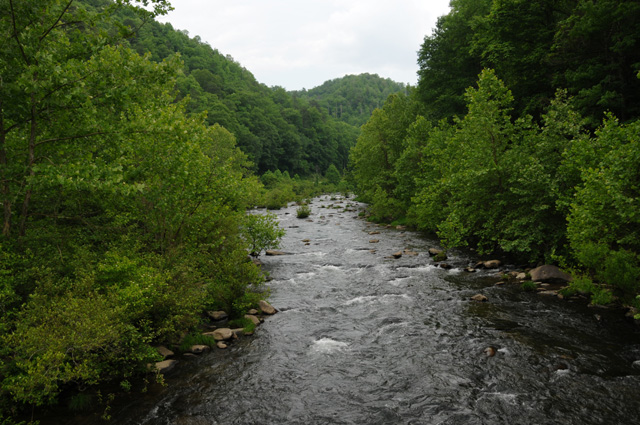 Now I will imagine the sounds of the babbling brook and slowly go to sleep.
---