---
15 April 2011, 7:00 PM, Clearwater, FL
We're off. We went to Clearwater, 224 miles. If you have followed my motorcycle travelogues in the past, you know that Hanna normally waves a goodbye as I depart. This time, though, Hanna is part of the crew. Here's a shot as we left this morning.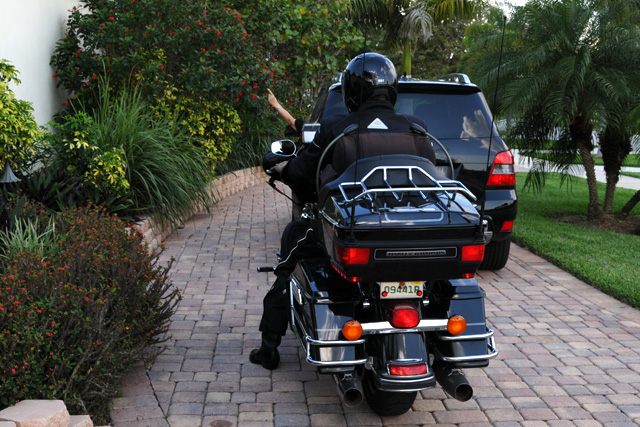 You can see that Hanna is giving me a motorcycle signal. If she is moving her hand in a circle she is telling me to start my engine. If her hand is stationary she is telling me to proceed behind her single file, as opposed to side-by-side. Wait a minute, maybe she is flipping me a bird. Maybe she is tired of me having her pose for pictures as I depart. I'm not sure.
We made a few pit stops on the way to Clearwater. This was taken in Lake Wales where I had my first of many (or so I hope) chocolate milk shakes.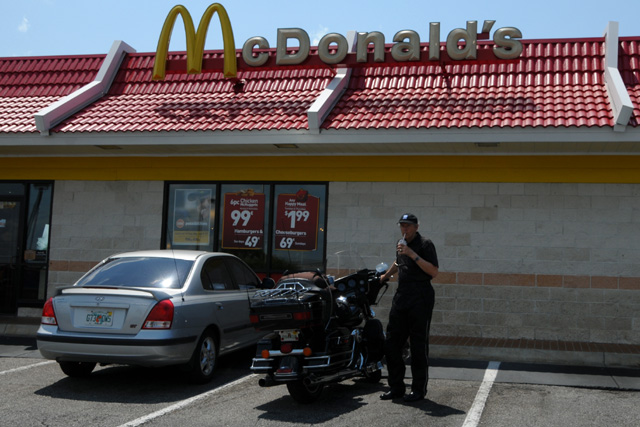 Another pit stop was in Lakeland where we saw Gisi for a few restful minutes.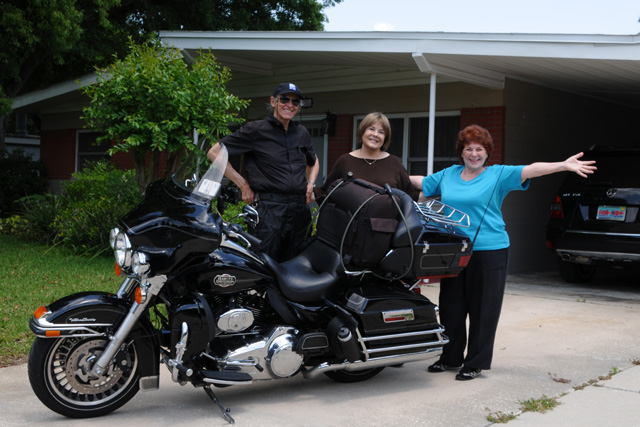 Finally we arrived in Clearwater to pick up the rest of our crew. That's Doris on the left, then Hanna, Bentley and me. Ripple is the big dog. Maggie is the little dog. George is the fish. This is George's first trip. He joined Bentley in 1994 when Bentley had a heart attack (minor) and couldn't go fishing as he had planned, so George sort of filled in. Keep your eye out for George. He will be in many pictures, and normally I won't mention it.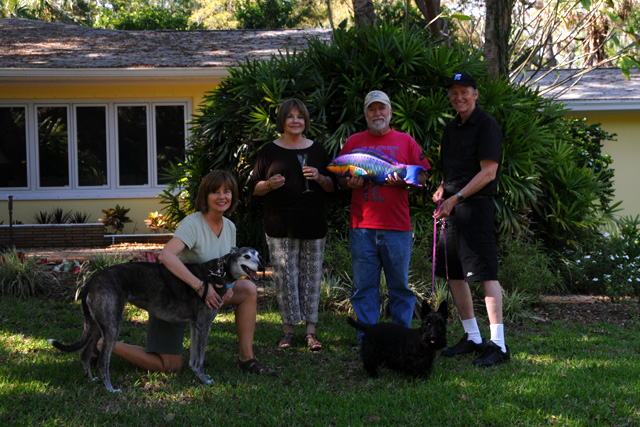 ---