---
22 April 2011, 11:45 PM CDT, Pensacola, FL
Today I rode 293 miles, that's 2,197 total. We had lunch in New Orleans at Mother's Restaurant. I did not have a chocolate shake. I had a po' boy sandwich, shrimp not roast beef. New Orleans was not exactly on the way, but it only cost us 50 miles to have lunch there. Why not. Keep in mind that on a motorcycle trip, the ride is the trip. It's not where you go, or what you do, it's the getting there. After lunch we headed to Jackson Square, but parking was impossible, so we just rode (or drove for those in the van) back and forth through the French Quarter and then headed to Mobile. I took the slow scenic route along the Gulf coast. The van took the fast and boring route on I-10. In motorcycle language, that's called slabbing it, just riding on a big concrete slab. Once in Mobile we all went to Battleship Park to see the U.S.S. Alabama. Then on to Pensacola to meet up with Ken and Ellen for dinner. Ken and Ellen are friends of Doris and Bentley from their Tallahassee days.
This is Mother's Restaurant. If you look carefully you will see Doris and Hanna waving at me while waiting in line to get into the restaurant. The second picture is inside Mother's.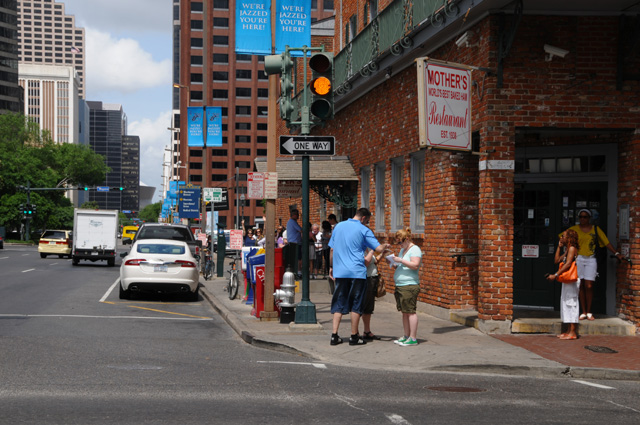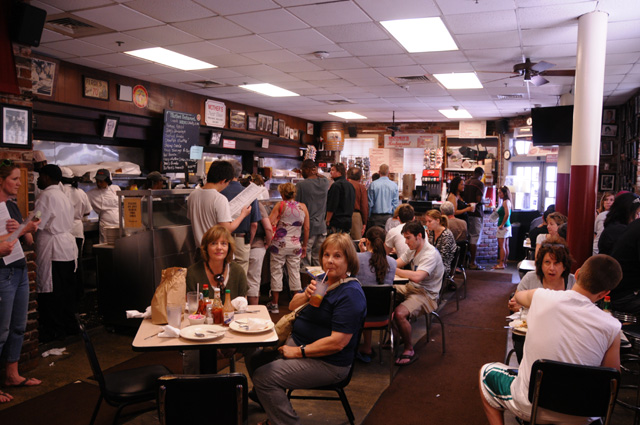 Along the Gulf coast. Is the sand really that white?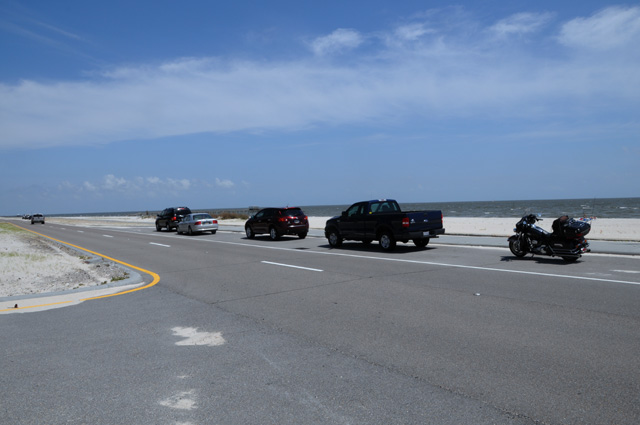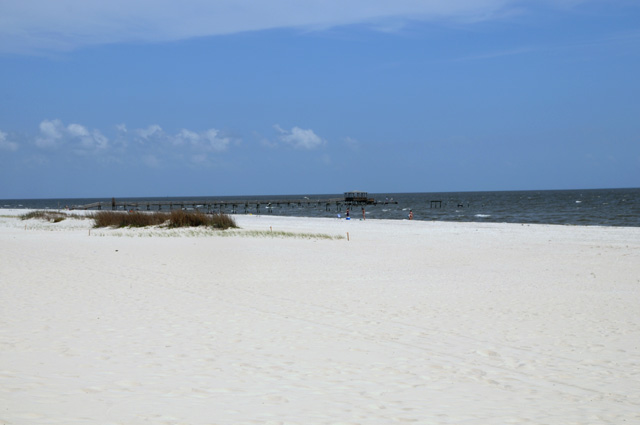 The U.S.S. Alabama from the side. (Or part of it, anyway.)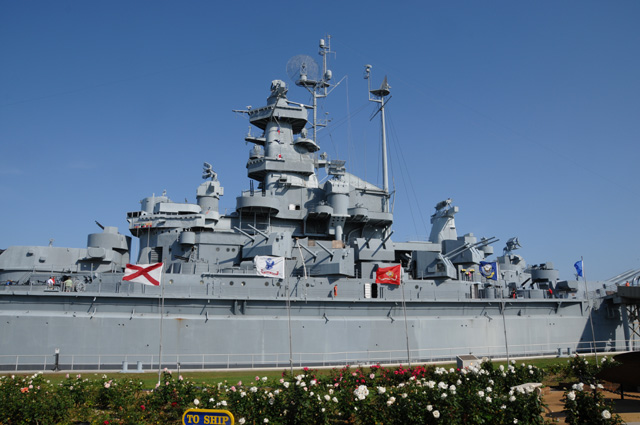 The U.S.S. Alabama from the stern looking forward.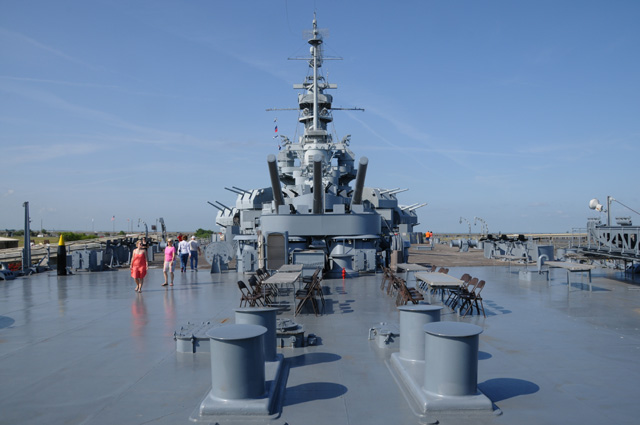 And from the bow looking back.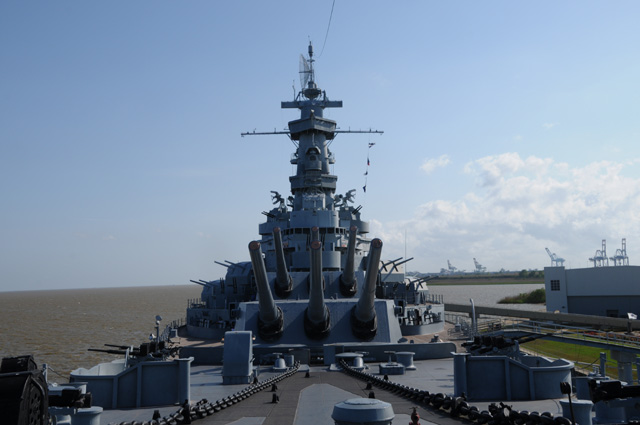 Bentley is getting ready to fire the 40 mm anit-aircraft cannon.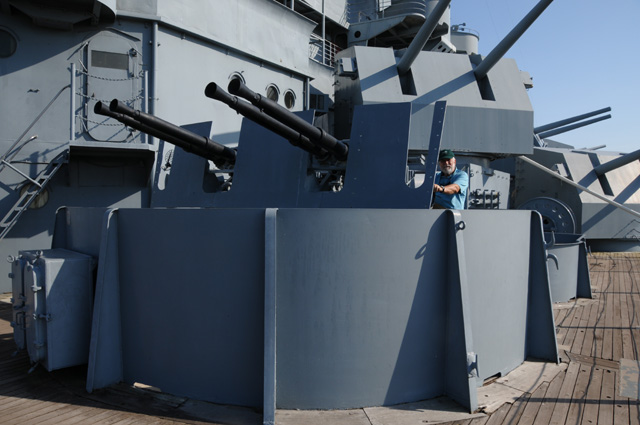 Maggie and Ripple walking Hanna and Doris in Battlefield Park.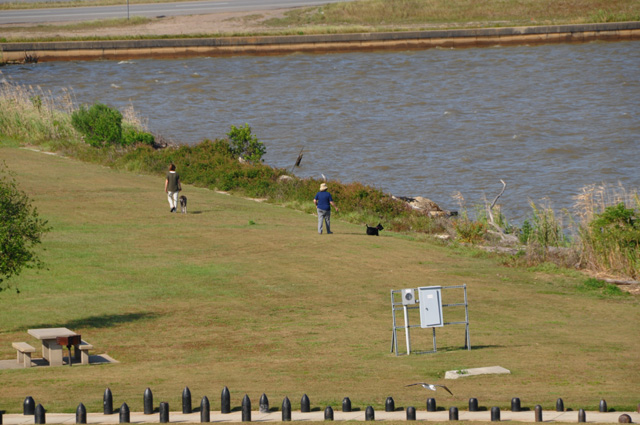 That's Bentley in the center.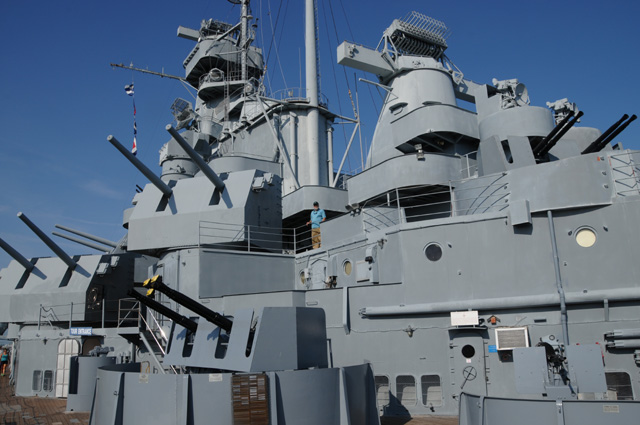 The SR-71 Blackbird. That thing goes faster than Mach 3.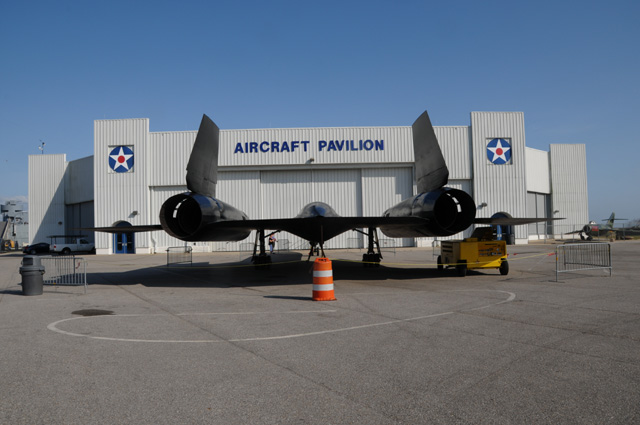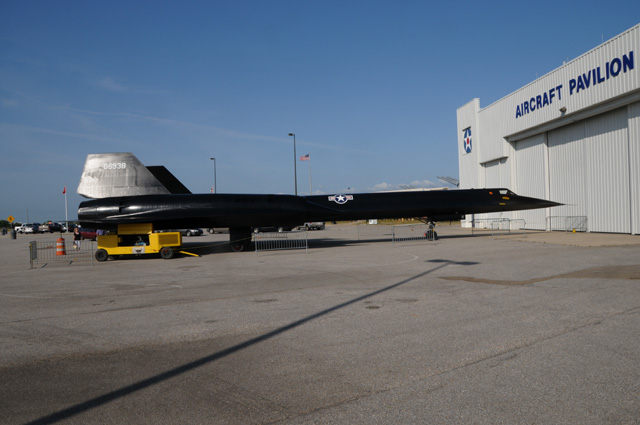 And a B-24. I am reading Laura Hillenbrand's "Unbroken", so I felt I had to have this picture. You'll never guess whose motorcycle that is just behind the B-24.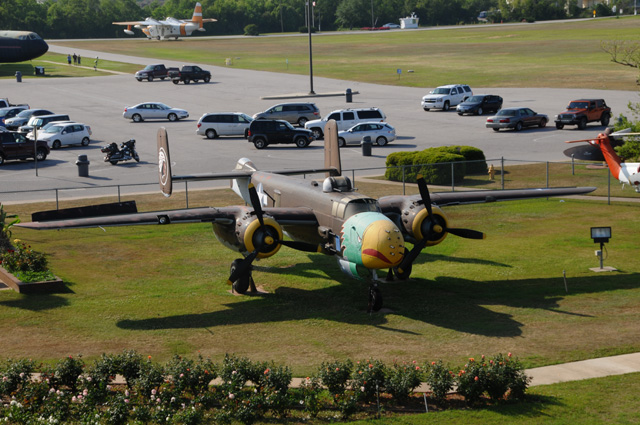 ---