---
21 April 2011, 11:00 PM CDT, Baton Rouge, LA
What a day. Got off to an earlier start than usual knowing that weather could be a problem. It was. I did 218 miles today. (Forgot to say it, but I did exactly 218 yesterday also.) I now have 1,904 miles since leaving home. Before I forget it, I did have my chocolate shake today.
I started a self guided "automobile" tour of the Vicksburg National Military Park this morning. Almost immediately a little yellow light came on saying I was low on gas. I forgot that I needed to fill up first thing. I could see that the tour meandered here and there, and maybe I better get fuel. So I left the park, got fuel, then resumed the tour.
When I was looking at the U.S.S. Cairo (pictures later), I saw that the sky to the northwest was a dark shade of blue, or maybe just plain black! I decided that it was time to go. It turns out that Bentley and Doris and Hanna were a bit behind me, and they did not get going before the storm hit. I rode for 30 miles in moderate rain. I was surprised that it lasted that long. In the past, when I have been in rain it lasts a few miles then I am through it. Not today. It just went on and on. I was soaking wet. Even though I was wearing a "rain suit"! The rain eventually penetrated the suit and I was WET. When it stopped, I stopped, got off the bike, and puddles of water formed around me. I continued a minute or two later, and then it started raining again. This time, fortunately, there was an exhibit on the side of the road that had a roof. I stopped. I don't know how long I was there, but I waited until the thunder wasn't directly overhead and the rain had stopped. I sat on ledge and I think I fell asleep for a while.
After it looked like the rain was finished, I took off again, but I was freezing cold because I was so wet. I had to wring out my gloves. The padding in my helmet was dripping. Fortunately I had a rain jacket along with me, so I put it on over the rain suit. This jacket is pure plastic, and the wind couldn't get to me. I put on my winter gloves. That worked fine for a while.
After a while, it got warmer and I was HOT. I had to stop and take off the rain jacket, take off the winter gloves, and resume my riding.
Bentley and Doris and Hanna in the van were not far behind, but far enough that their rain started before they left Vicksburg. They ran about 100 miles in the rain, sometimes so heavy that Bentley had to slow to about 20 miles per hour. I never got that slow, maybe 35. My biggest problem was that my face shield kept fogging up. I had to wipe both the inside and outside about every five seconds to be able to see.
Enough about the rain, terrible as it was. I believe that was my worst encounter with rain. It was not the heaviest I have ever had, but the way it just kept raining was the worst. But, like I said, enough about the rain.
Let's talk pictures. I will start with some pictures form the Vicksburg National Military Park, including the U.S.S. Cairo.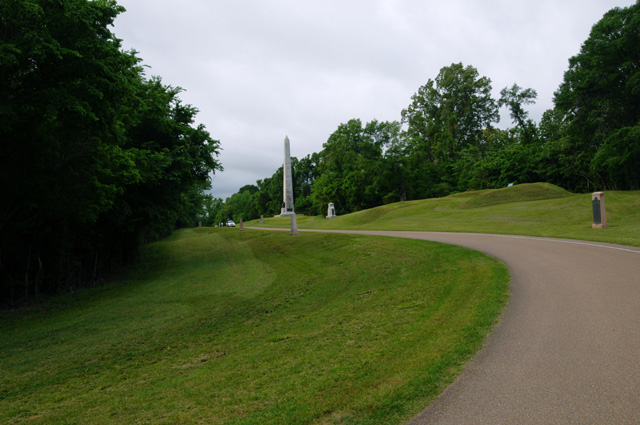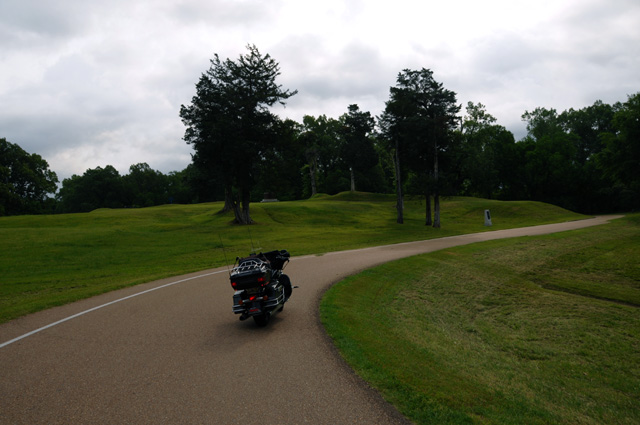 This is Grant.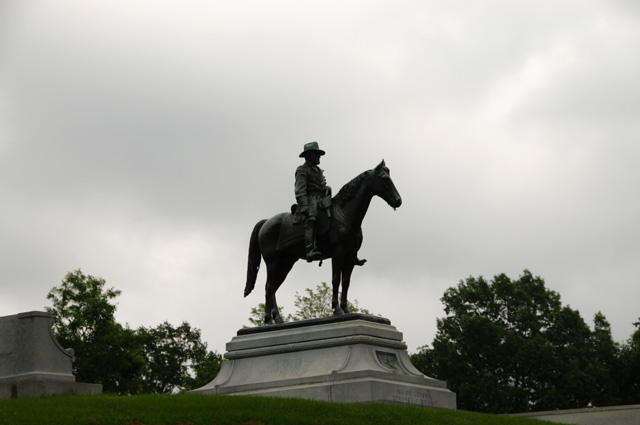 The U.S.S Cairo.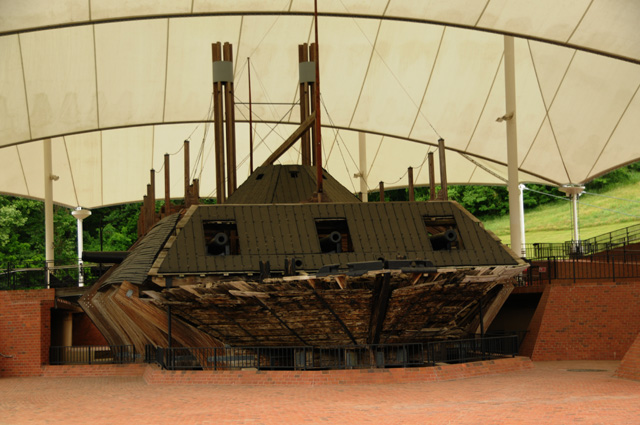 Here's where the Confederate torpedo hit the U.S.S. Cairo.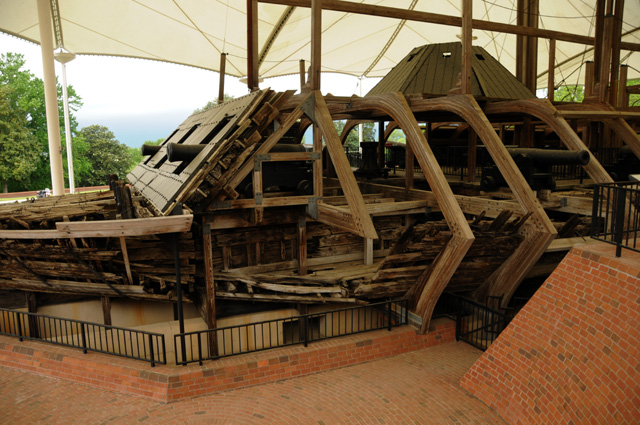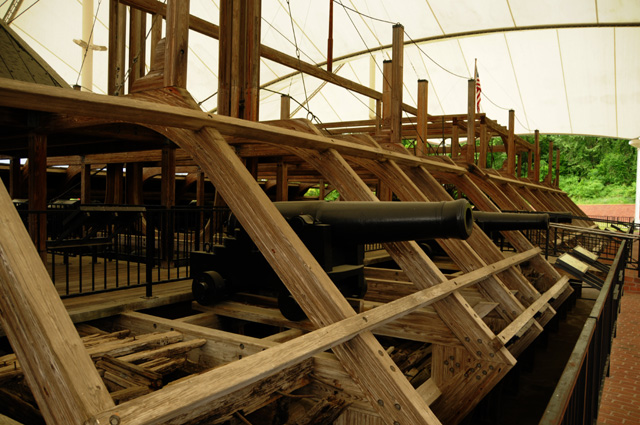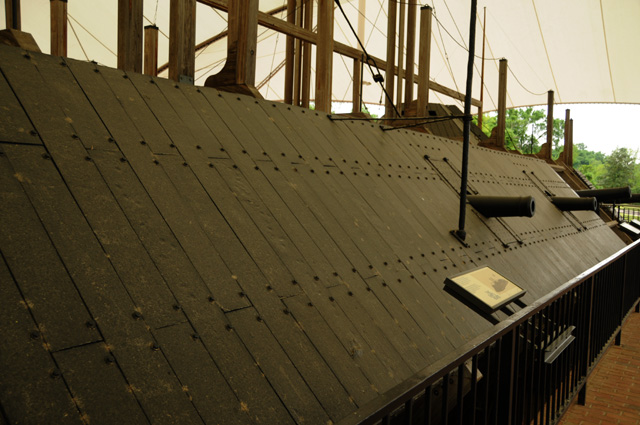 This is the sunken Old Trace. It must be more than ten feet below grade.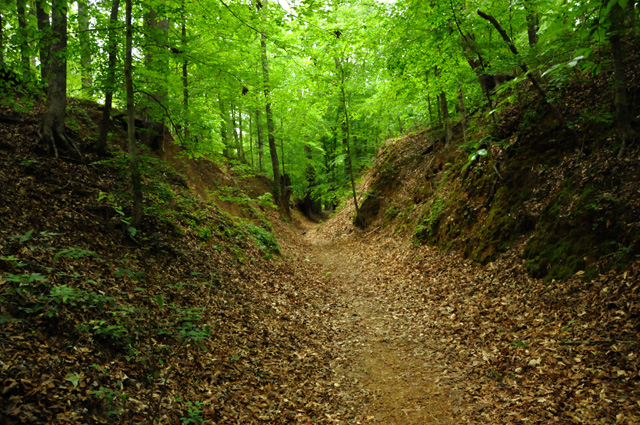 This is when the rain started for me. It was not raining when I parked the bike, but it was raining when I returned.
Here's the Mississippi River looking north from Natchez. Shortly after this I was enjoying my first chocolate shake in several days.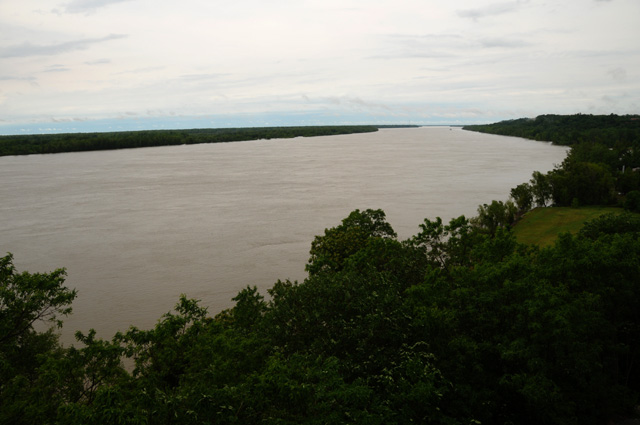 Doris and Bentley and Hanna finished the Trace after I did. Here's their picture of the southern end of the Natchez Trace.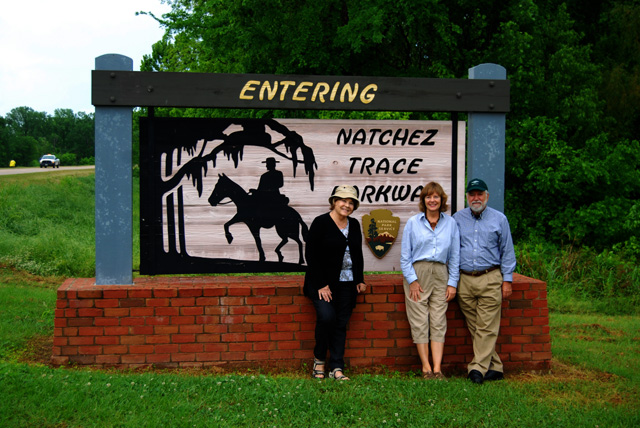 This ride was centered on the Natchez Trace. We finished it today, but the ride is not yet complete. The Trace is 444 miles long. The maximum speed limit is 50. I enjoyed the ride very much. It was simply a pleasant ride in the forest.
Bentley wearing his Bentley cap. The cap was a gift to Bentley from my friend Eisuke. I first met Eisuke at Sony Pictures. He now works for Panasonic. He and I have gone to a number of races together, the U.S. Formula One race a couple of times and Sebring even more times. We plan to catch the U.S. Formula One race in Austin, Texas next year.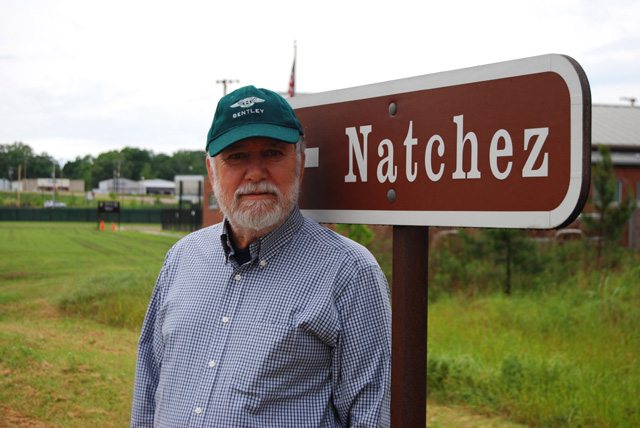 About the time I was enjoying my chocolate shake, the others were pigging out at the Pig Out Inn.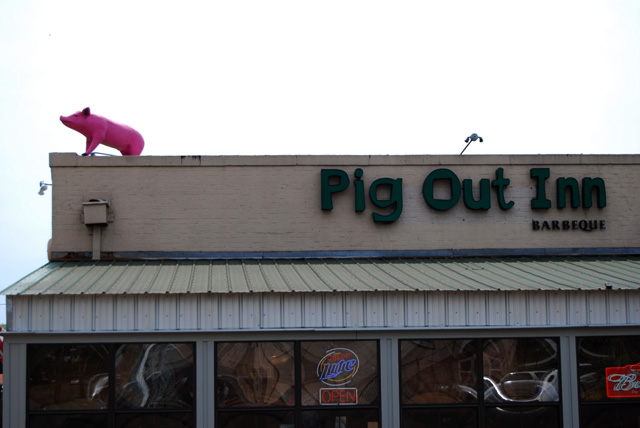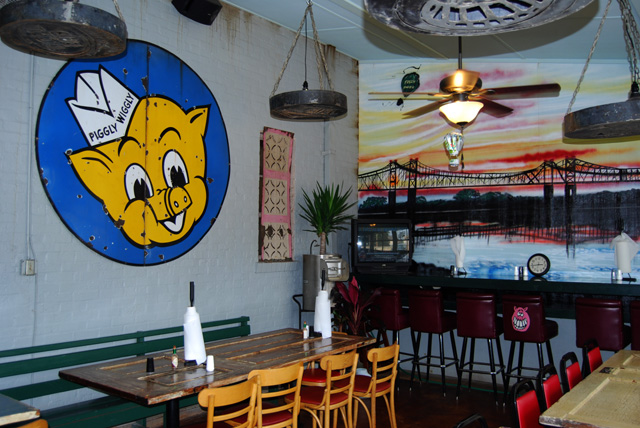 And now, here's the capitol of Louisiana. Somehow, it just doesn't look like a capitol to me.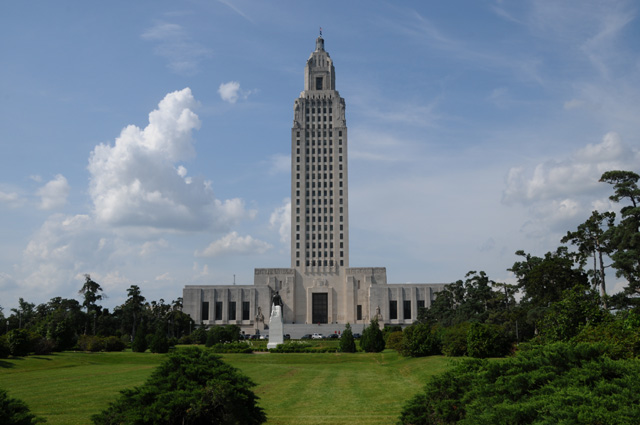 Here's a statue near the capitol.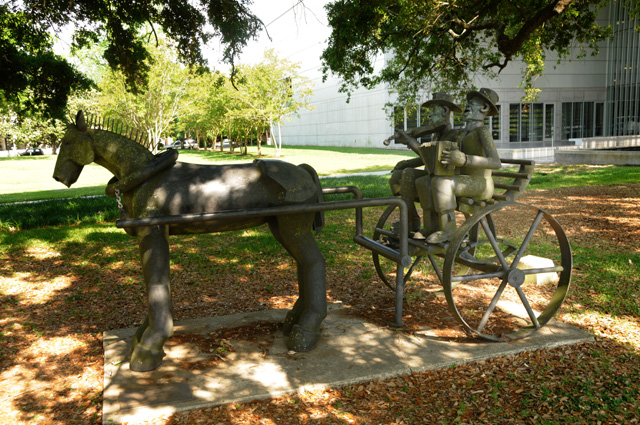 And finally here's the Mississippi River looking south at Baton Rouge.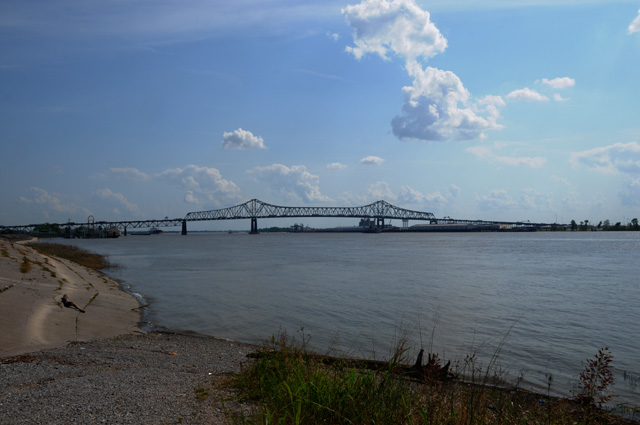 ---