---
24 April 2011, 7:00 PM EDT, Clearwater, FL
We are back at Doris and Bentley's. I rode 304 miles today, 2,690 total so far. I had a chocolate shake today in Perry, Florida, so today was a good day.
I took some pictures this morning in Apalachicola. Here's some of them. First is the John Gorrie Museum. John Gorrie? Who's he? Who cares? Well, you all should. He is considered the father of refrigeration and air conditioning. He moved to Apalachicola when he was a young man. If you want to know more, you can check him out here.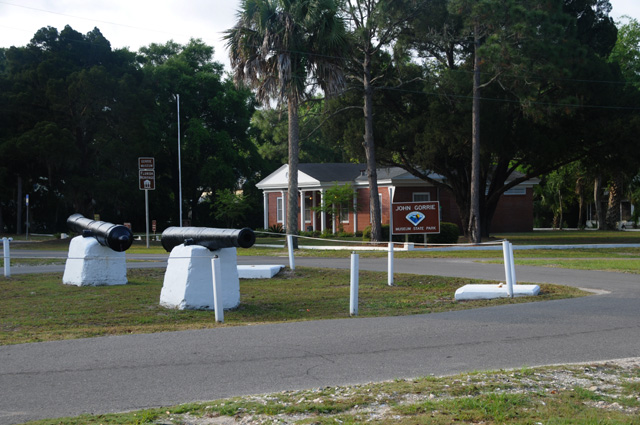 This is the Coombs Inn Bed and Breakfast where we spent the night.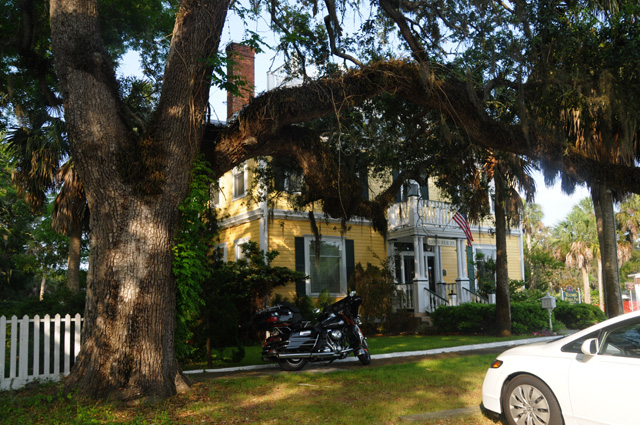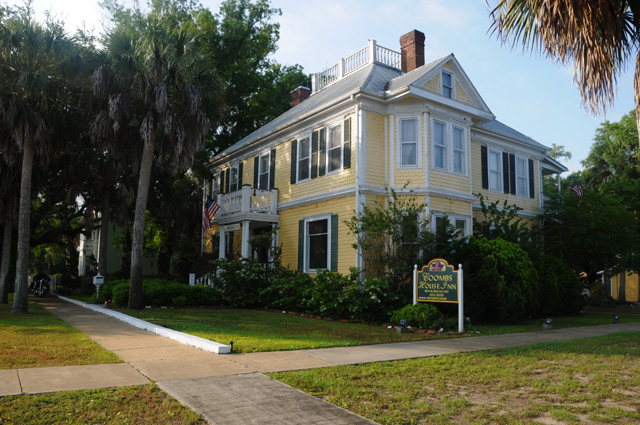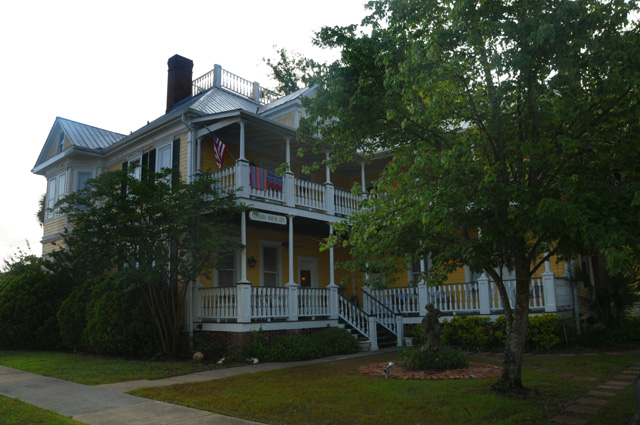 This is a small marina approximately where the Apalachicola River flows into the Apalachicola Bay.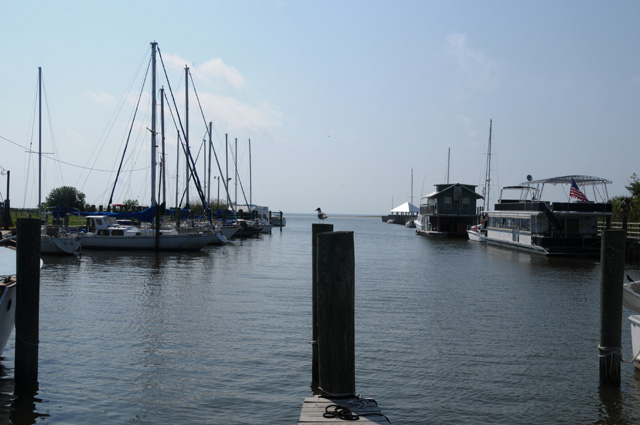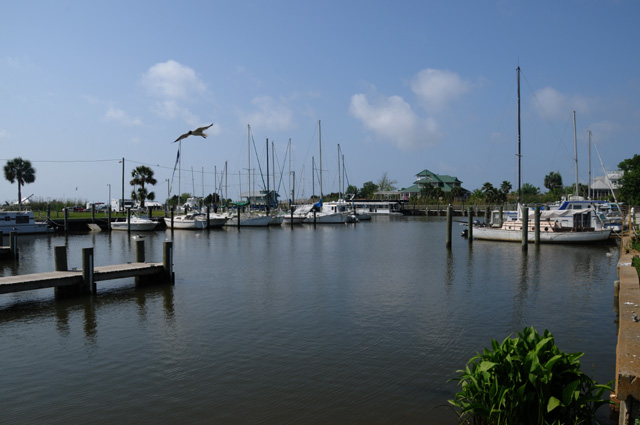 And this is where we had dinner last night. It is especially fitting as Hanna collects small owl figures.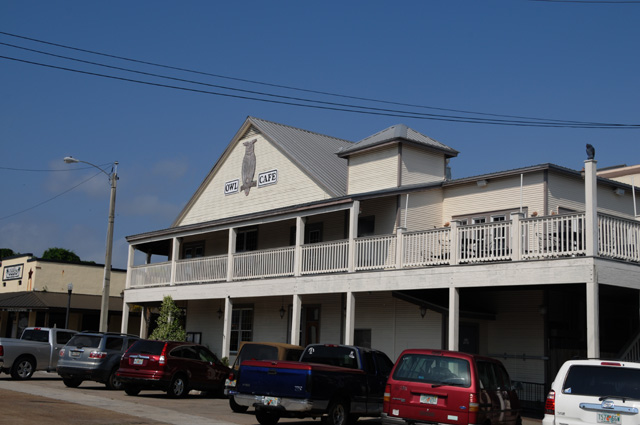 Shortly before arriving back in Clearwater, I saw an old Studebaker parked along the road, US-19 (in case you didn't know it, our family owned three Studebakers, 1950, 1951, and 1955. Plus, my brother Larry now owns a 1960 something Studebaker). I thought about stopping to get a picture, but said, "Naah, I don't want to take the time." Then I said, "Larry would enjoy seeing this picture, maybe I should go back." By this time I was already a mile or two down the road, so I said, "Naah. He'll never know." But then I said to myself, "Self, you have all the time in the world, go back." Then I said, "Naah, it's not worth the trouble." Well, here it is. I believe it is a 1954, but Larry will set me straight if I am wrong. He knows these cars better than I know the back of my hand.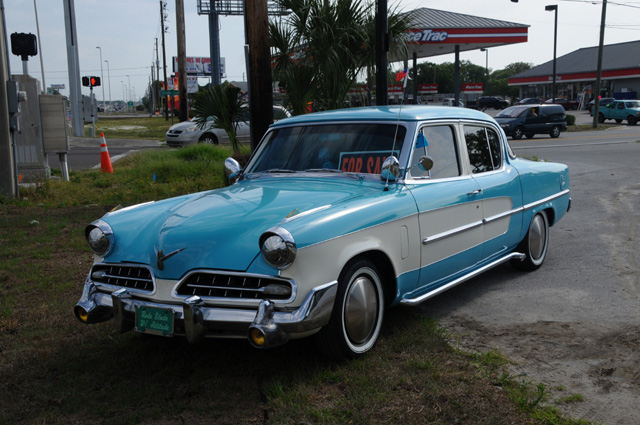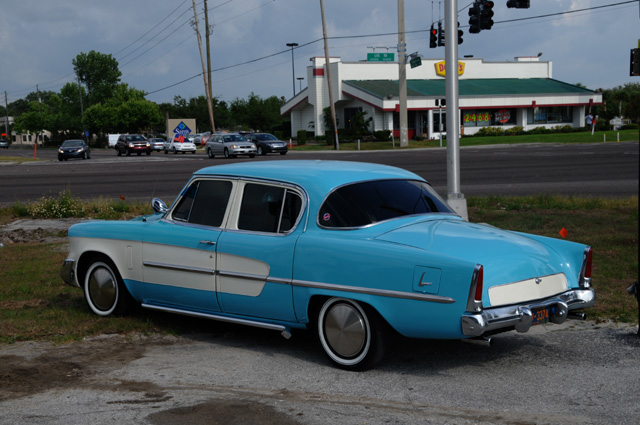 ---
24 April 2011, 9:30 PM EDT, Clearwater, FL
Went to dinner at our favorite sushi restaurant, the Kai Ko in Clearwater, voted #1 in the Tampa Bay area many years. We always call it Charlie's after the owner. Here's Charlie, and his restaurant.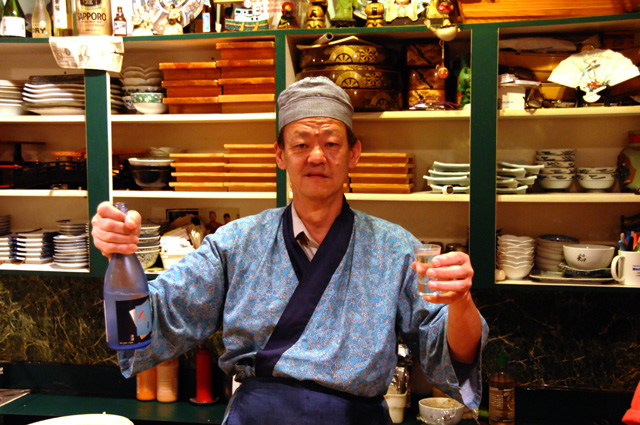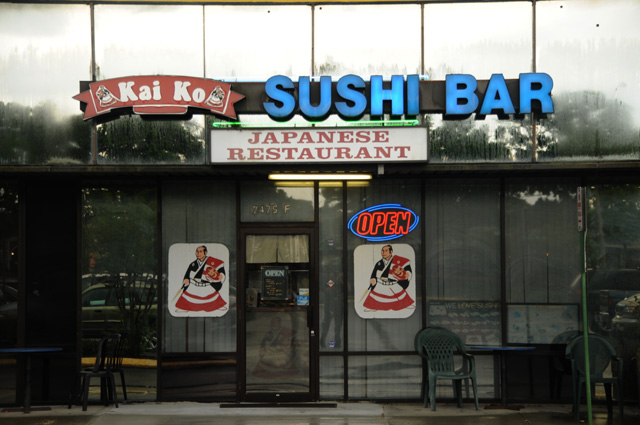 Charlie is opening in a new location, just a few store fronts away. Here's his new location, and Charlie inside.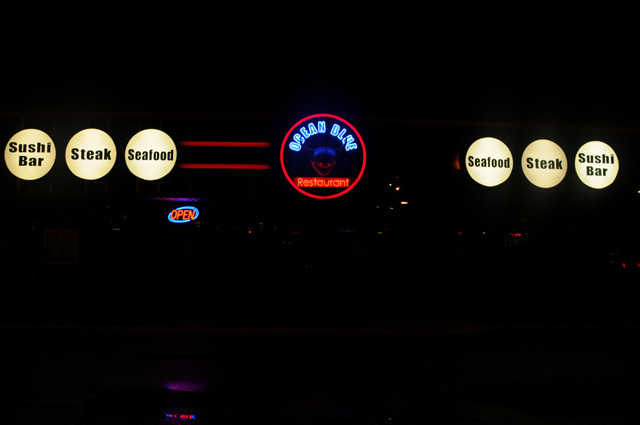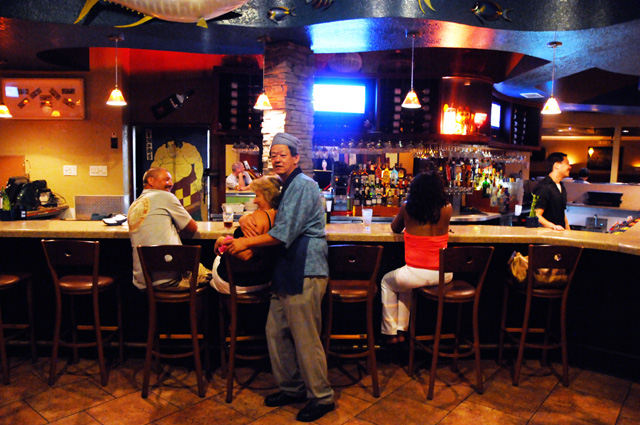 Just before leaving to go to the restaurant, I got a picture of Ripple. She is not a fan of riding in the van. She was in this chair to stay!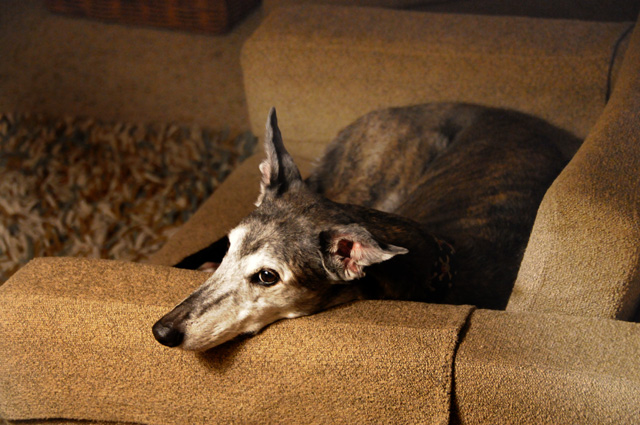 Finally, a correction from 4/22. Bentley tells me that the airplane I called a B-24 is really a B-25. They look much the same, but the B-25 is smaller. One big difference, that I certainly should have caught -- the B-24 has four engines, the B-25 has two engines. Duh!
---