---
6 May 2012, 7:30 PM ET, Falls Church, VA
Today was Sunday, a family day, the motorcycle had a day of rest. All my pictures are family. First is Sam the Knight.
Followed by Nick the cat.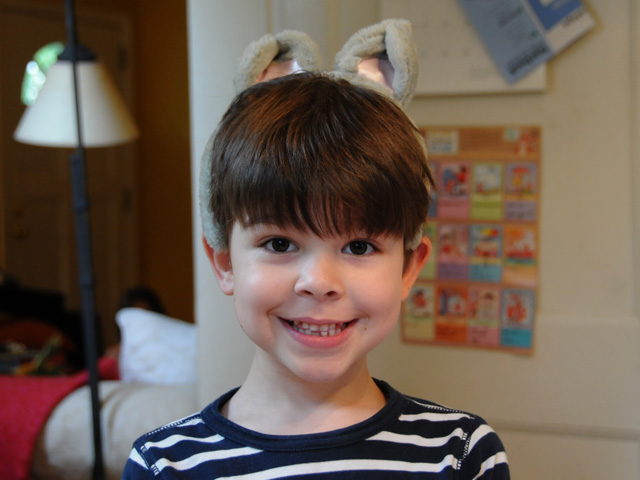 And Sophie making a bit of a face.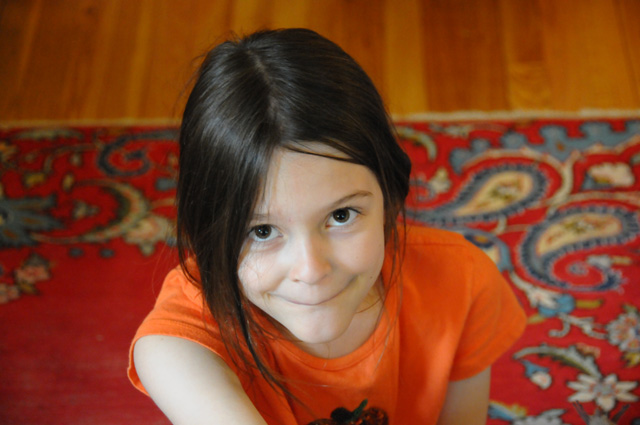 We had lunch at the Mad Fox.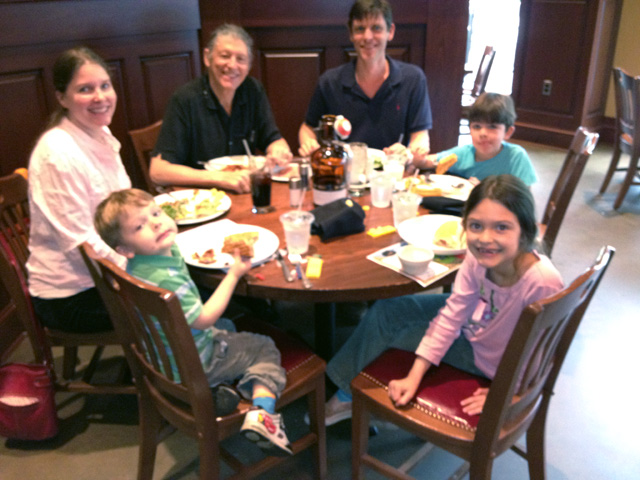 After lunch Nick had a Tae Kwon Do lesson.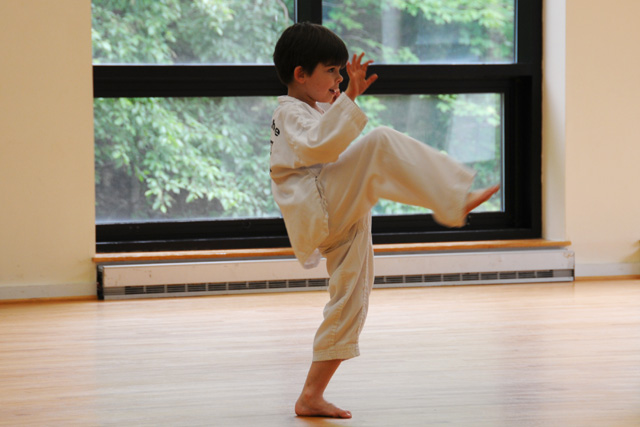 And back home, the grandkids were doing the Limbo.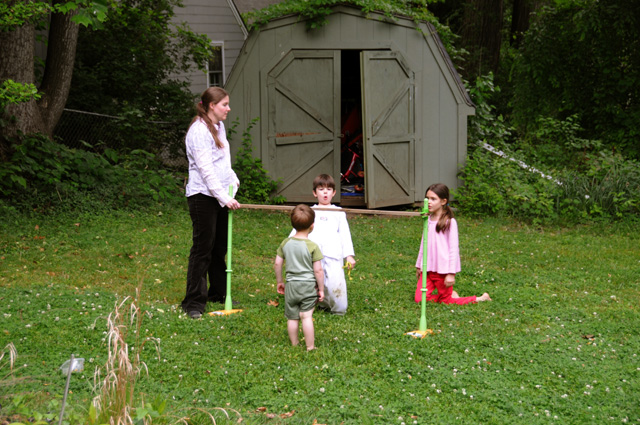 My cousin Danny lives in the DC area. We grew up together in southern Indiana, although I am a few years older, and he came by to visit a while and see the Harley.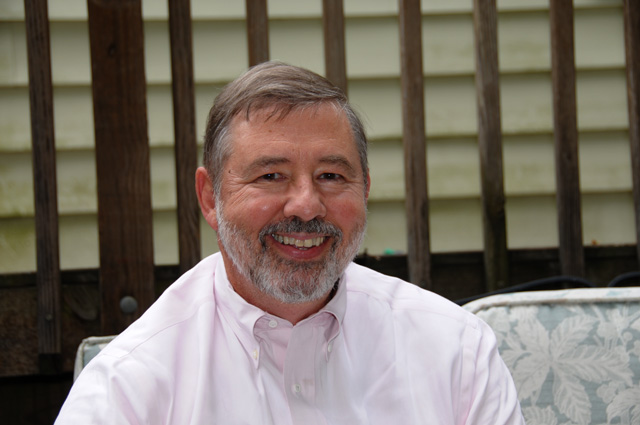 And last is my son. He was overseas in London this week and got home about an hour before I arrived on Friday.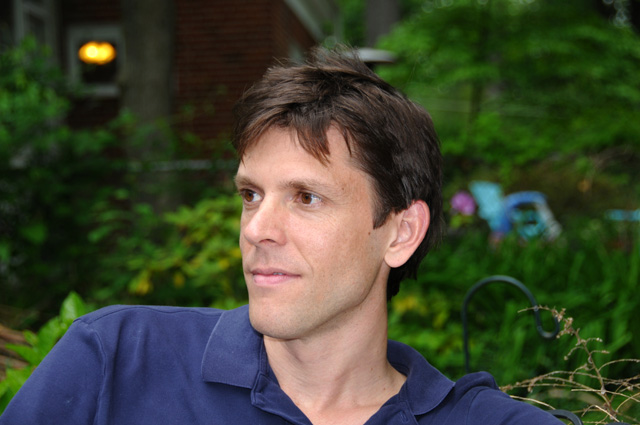 Tomorrow morning I start riding again, probably be in West Virginia tomorrow night.
---