---
7 May 2012, 10:30 PM ET, Athens, OH
I rode a lot more miles today than I anticipated. A total of 350 miles. That makes it 1,667 total for the trip so far. I left Falls Church about 9 this morning, went through Winchester, VA the home of Patsy Cline, then into West Virginia, across the entire state and into Ohio stopping about 7:30 PM.
I managed to down another chocolate shake. It's hard work, but I am dedicated.
Had some rain today, mostly just a drizzle. It was not enough for me to get wet, but the bike sure is dirty along the sides, the lower fairings, the side bags, and the rear fender.
It was cool this morning, but I started with just the new jacket. Later I put on the rain jacket (over the warm weather jacket) to get rid of the chill. Then later I took it off. Then I was in some rain without the rain jacket, but no problem as I did not get wet. Then later I put it back on again and the rain was a little stronger. Finally it came off for the day when the sun started peeking through the clouds.
When the rain is light, I just lean forward a little to keep my face behind the windshield. That way rain does not hit me or the face shield on my helmet. If the rain is too hard, that won't work. Also, for it to work, you have to keep moving. If you stop, you get wet.
I don't have many pictures today. Much of US50 was two-lane with no shoulder. I wanted to get a good picture of the West Virginia mountains, but never had the opportunity. There was one overlook which probably had a good view, but it was raining. It would not have made that good a picture, and the bike and I would have gotten wet. (Remember what I said about not stopping when it is raining.)
The first picture is for my brother Johnny. Does anybody else know who John Mosby is? I bet Bentley knows.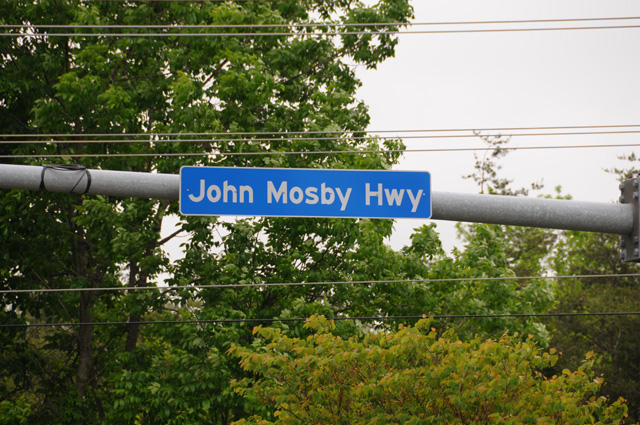 And this is Patsy Cline's home.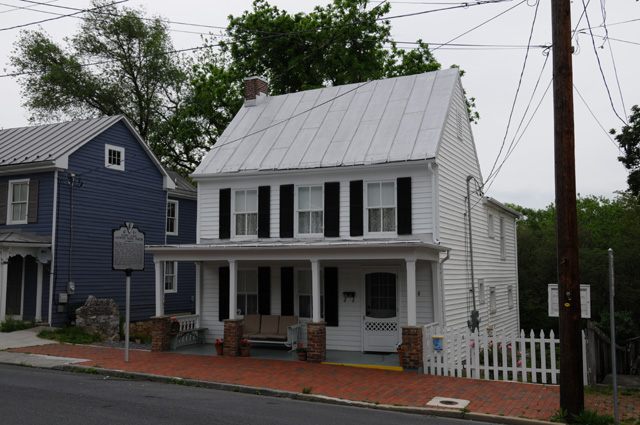 Here's what the sign says:
Patsy Cline: Country Music Singer. Patsy Cline (Virginia Patterson Hensley), world-famous singer, lived in this house. She was born in Winchester Memorial Hospital on 8 Sept. 1932. On 21 Jan. 1957 she won Arthur Godfrey's Talent Scouts national television show's competition singing "Walkin' After Midnight." In 1961 "I Fall to Pieces" became a hit. Her iconic "Crazy" was released a year later. Her haunting voice took her to the top of the charts, and her style and popularity have never waned. She died in an airplane crash on 5 Mar. 1963 in Camden, Tennessee. In 1973, she was inducted into the Country Music Hall of Fame. Cline is interred at nearby Shenandoah Memorial Park.
Cowboy Copas also died in the plane crash.
Patsy Cline is one of my favorites.
When I rode over the Cheat River, I just had to stop. Fortunately there was a turnoff spot just up the road, so I parked the bike and walked back. I took a couple of pictures, then as I was heading back to the bike this BMW came along. The rider decided I had a good idea so he stopped also to take a picture.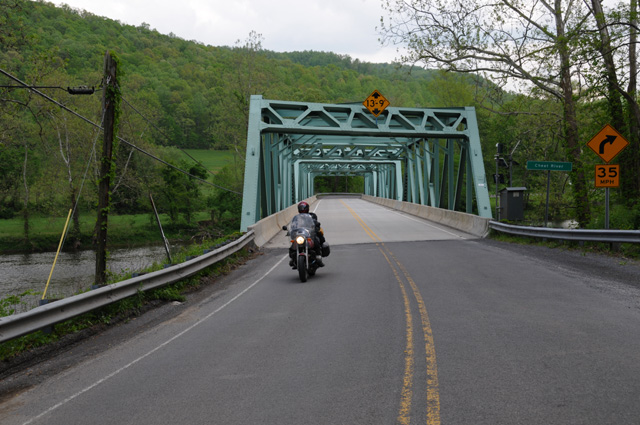 The next two pictures show the view each side from the bridge.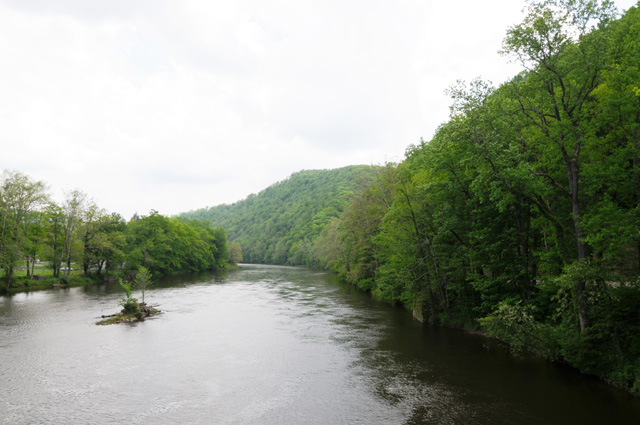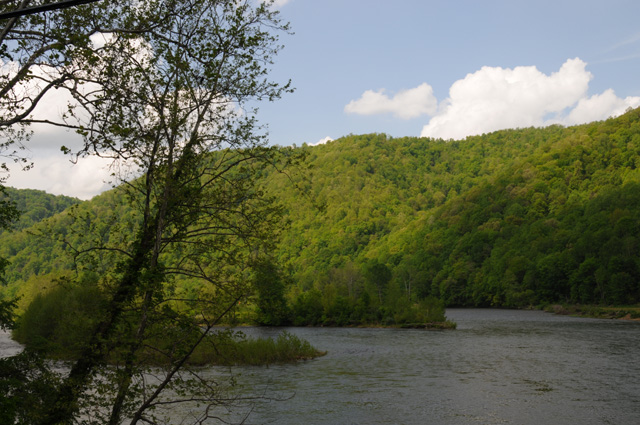 My last two pictures for today are the US50 bridge that crosses the Ohio River at Parkersburg, West Virginia.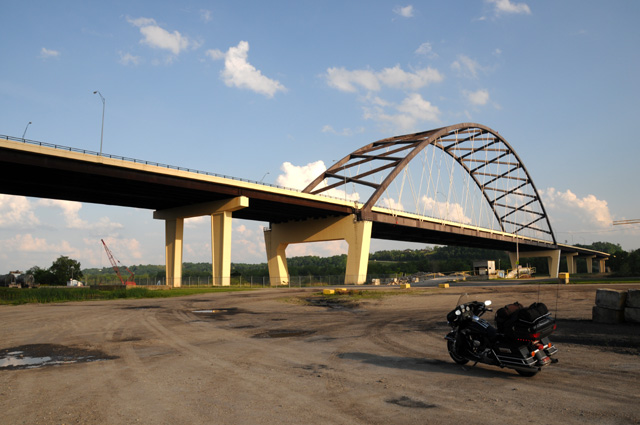 The second picture is not so nice because of those enormous metal things that look like oversize barrels. The Canada Geese are the saving grace.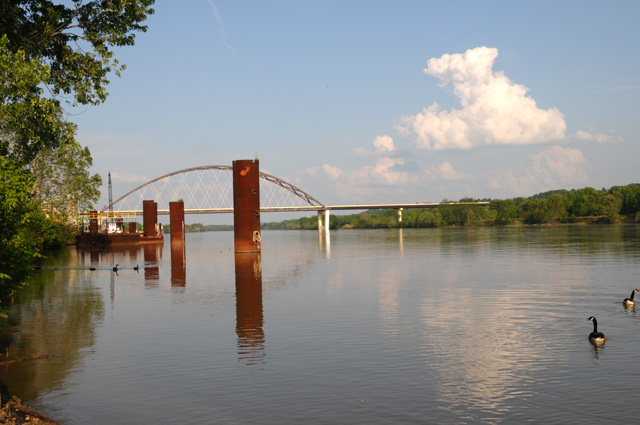 ---