---
24 May 2012, 8:30 PM CT, Rayne, LA
I stopped earlier this evening that I had planned. I was tired. I rode 373 miles today, and have more than 7,000 miles now. I only took two pictures today. The first is the Houston skyline.

And the second is a picture of me riding when I am tired.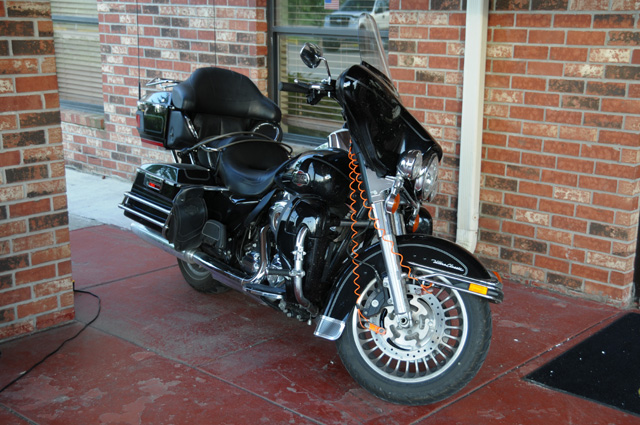 If you check the map you will see that I am now on I-10, my original planned route home. I took a more northerly route to avoid the high temperatures in the southwest. It worked out well. I have put away the Harley air conditioner. It is warm enough to use it except it doesn't work nearly as well when the humidity is high.
Did you check out the KVUE video from yesterday? If not, go back to 5/23 and see the video mentioned near the bottom of the page.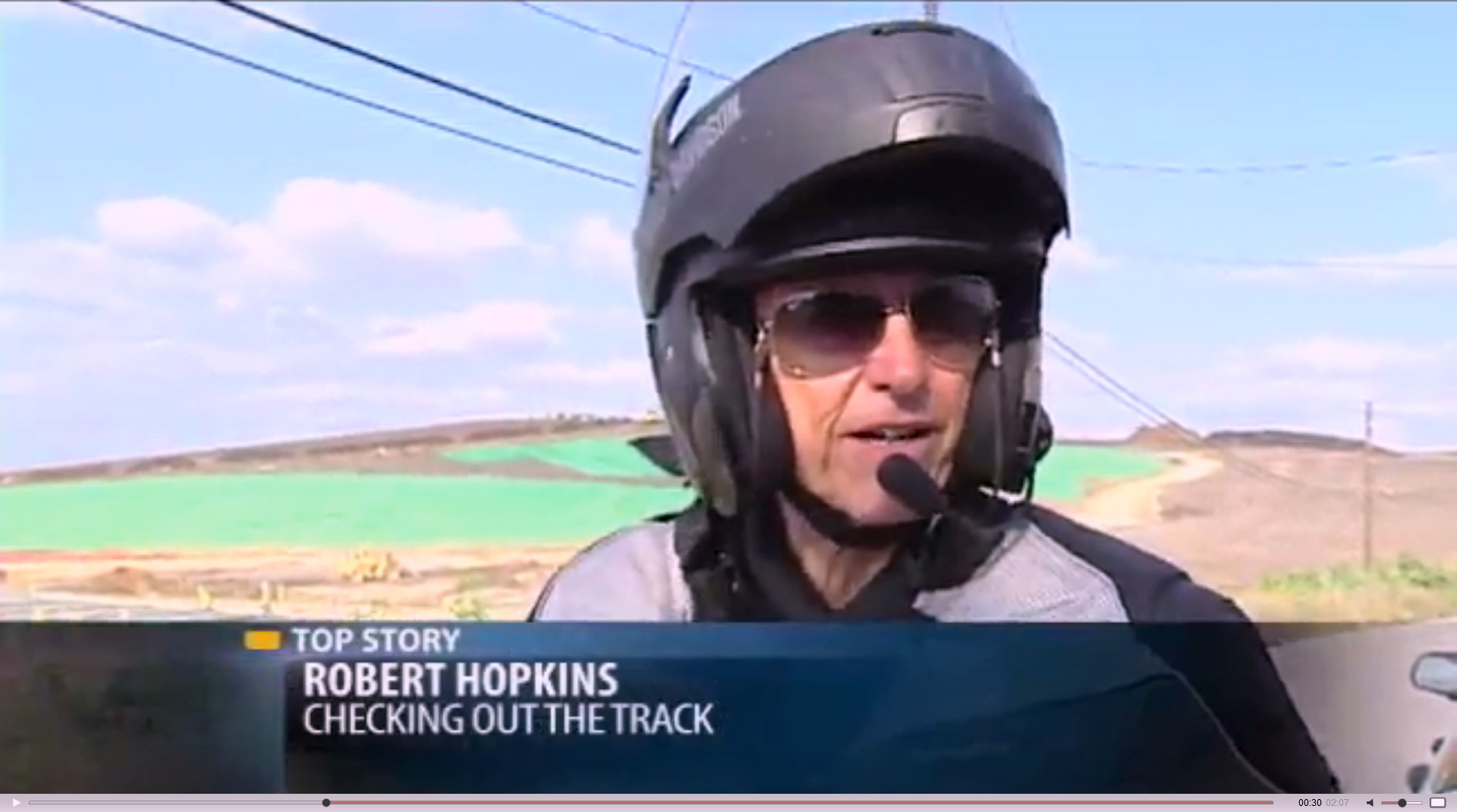 More tomorrow. Good night.
---