---
12 June 2013, 11:59 PM ET, Indianapolis, IN
Today I went from one family location (Pikeville, KY) to another family location (Indianapolis, IN). Before I left the Pikeville area, though, I visited some places I have been before, but I wanted to show you. First is a tombstone. It is a special one, one that is placed on graves of soldiers from the War Between the States. This is the tomb of my great grandfather. It is hard to read, the stone has deteoriated somewhat. The name is James C. Hopkins. He was my father's father's father. He fought for the North. Different members of my family fought on different sides in the war.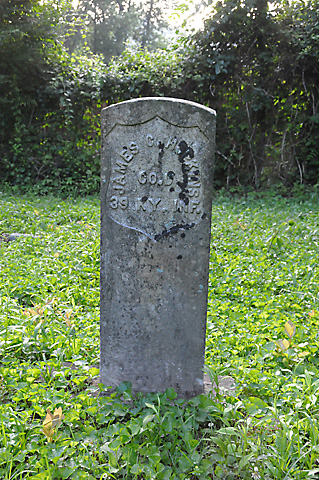 The next picture is from Prestonsburg, KY. This was the home of Samuel May, one of the son's of John May whose historic marker you saw in yesterdays posting. This house is the oldest house in Prestonsburg. Samuel built it in 1817. It is now a museum of the May family. During the War Between the States, the house was comandeered by the Confederates.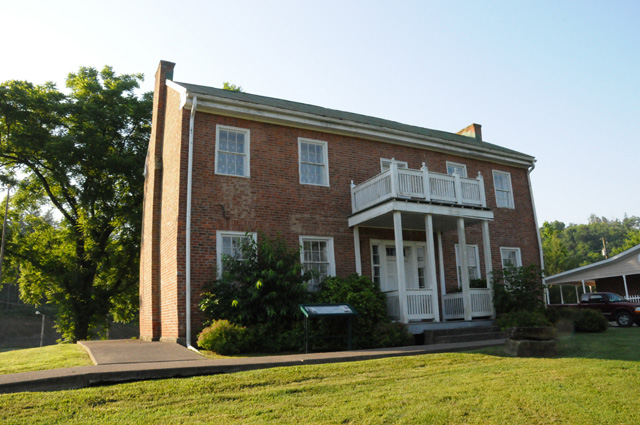 Another tombstone. This one is in the village of Maytown. The name is hard to read, it is Darcos May. She was one of my great great grandmothers. I am told that she is my link to a Cherokee heritage.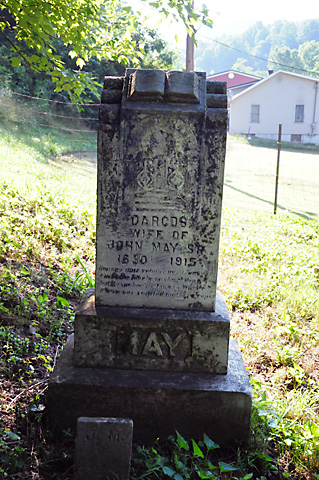 I passed through Frankfort, the capitol of Kentucky. Here is the required photo with my double parked, but running, bike.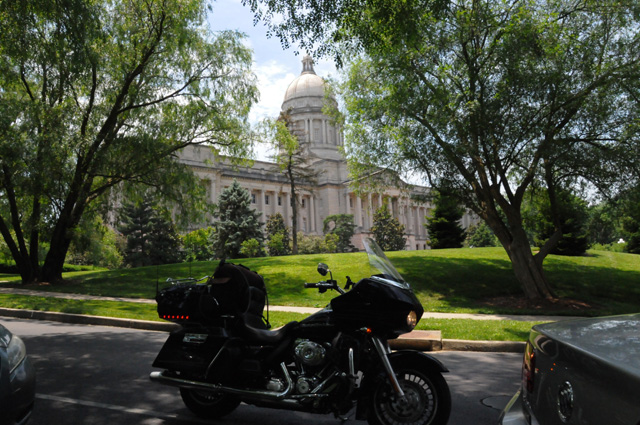 From Frankfort I rode north on US421, a two-lane curving road that crosses the Ohio River into Madison, Indiana. Just a few miles north of Frankfurt, a deer ran across the road right in front of me. I had to hit the brakes hard to avoid it. The next picture is Madison from the Kentucky side. You can see a little of the Ohio River.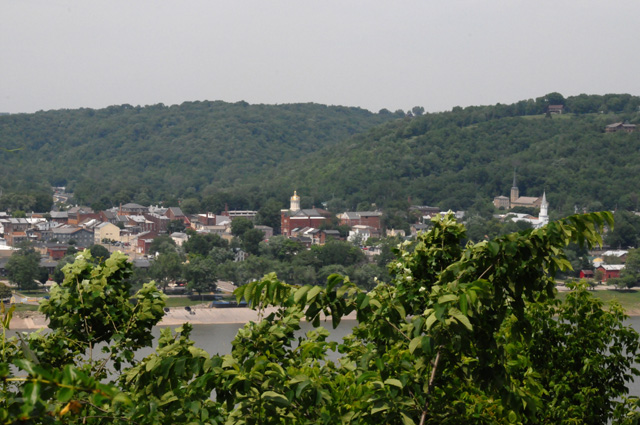 They have built a new bridge across the river.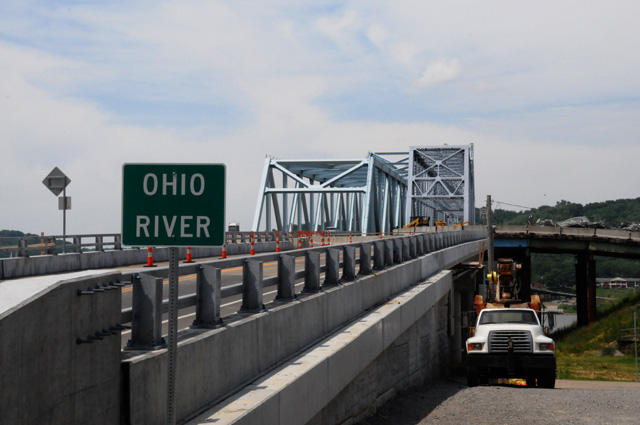 From Madison I continued north on US421 until it hit Michigan Road. Running along the west side of US421 and then continuing on the west side of Michigan Road is a dense forest behind a security fence. In the picture below you can see the rusted fence. That area is the Jefferson Proving Grounds. It was used in the 40s and 50s to test munitions. I can remember as a kid hearing the bombs go off, the windows in the whole house would shake.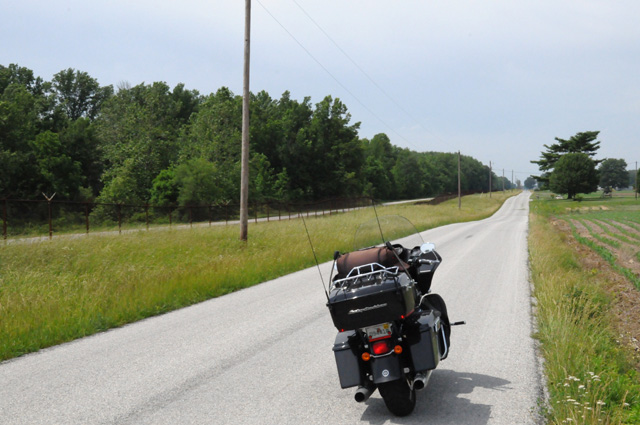 After a few miles I reached US50, my ride from last year. I rode about 15 miles of the road again as I was heading to Indianapolis. We had a family dinner in Indianapolis.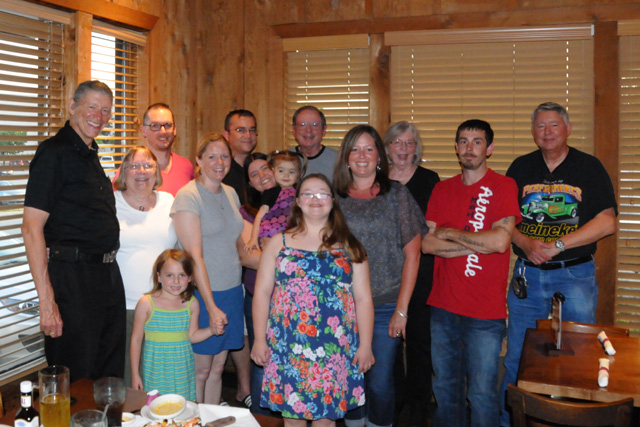 Right to left are brother Larry, Rick, sister Carolyn, Karen, brother Johnny (rear), Riley, Stephanie holding Lily, Kelly, Jessica holding Olivia's hand, Ray (rear), Bonita, and me.
So far I have been riding north, tomorrow I head west. I rode 361 miles today, and I have ridden a total of 1,498 miles so far. And, yes, I did have my chocolate shake today.
---