---
11 June 2013, 11:30 PM ET, Pikeville, KY
I rode 319 miles today. I did have my chocolate shake for lunch. And I did do the Tail of the Dragon. Twice. West to East, then East to West. There are 318 curves in 11 miles. This is US129 running across the mountains from North Carolina into Tennessee, just south of the Smoky Mountains. If you want to know more, go to the link above and explore as you wish.
I had no rain, just sunny skies with a few clouds and moderate temperatures all day long. A very nice day. My boots have dried enough that I can get them on and off without struggle this evening.
I am in Pikeville, Kentucky. Just across one mountain to the west, a mountain called Abner, is where I was born. Pikeville is named for the same person that Pike's Peak is named. Pikeville was the location of some of the struggles of the Hatfield and McCoy families.
Let's go to my pictures. I headed south from Knoxville, the wrong direction for my overall trip, to ride the Tail of the Dragon. I rode the Tail of the Dragon in 2010, but I wanted to do it again. As I was running along, I saw a "bridge" that was very interesting. I saw it for only a moment, and never again. On my way back, I looked for it, flashed past it again, then circled back to get this picture. I was able to see this for only about 20 feet or so.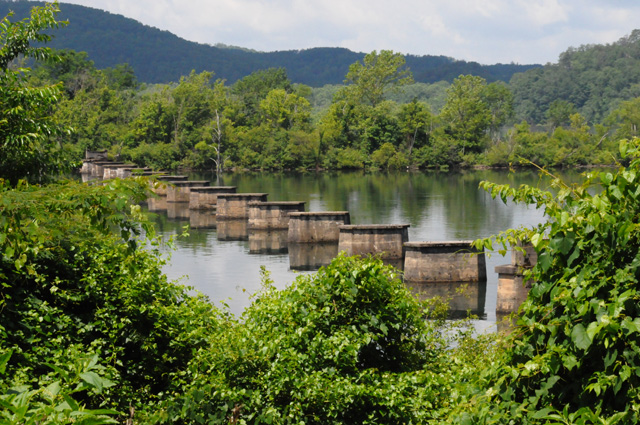 My next picture is already inside the 11 miles of the Tail of the Dragon, at a scenic overlook.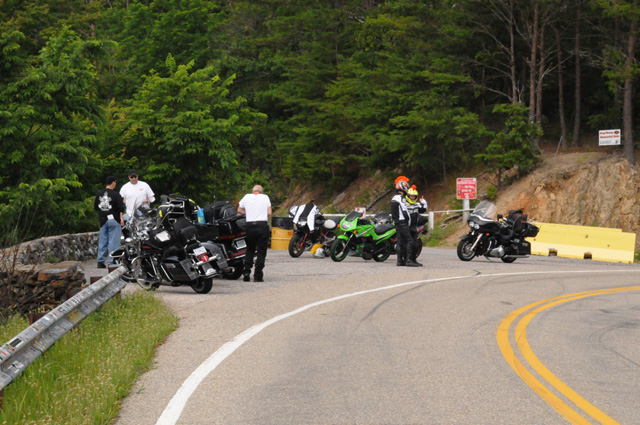 Looking out one direction,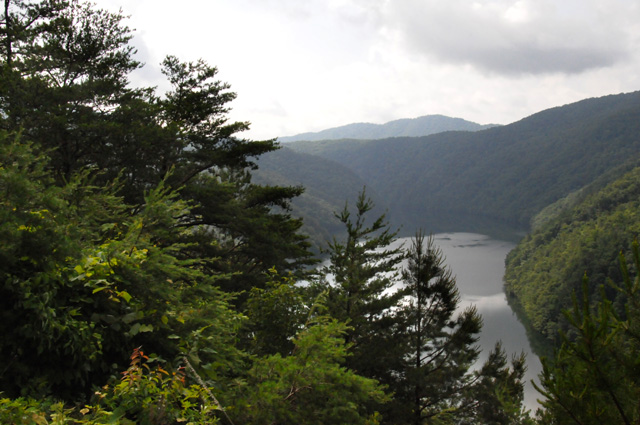 and the other direction.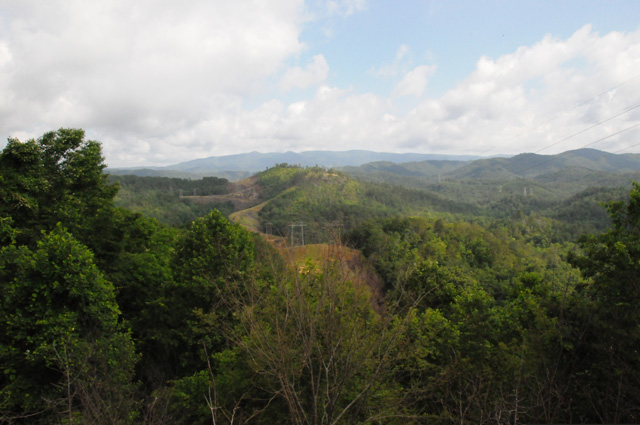 This gives you a glimpse of what the road is like. It goes on and on this way, no straight sections, just continuous curves.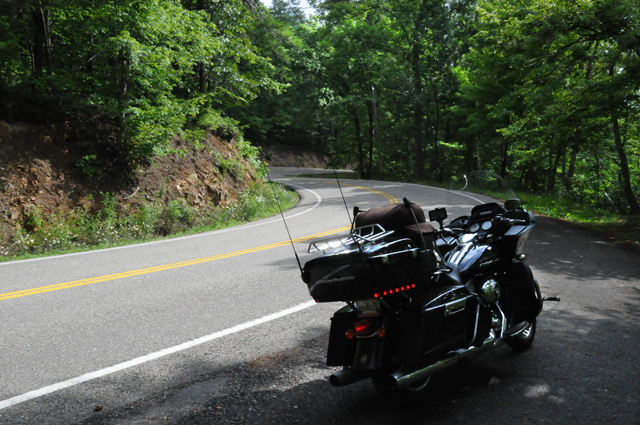 On the North Carolina end is a motorcycle resort called Deal's Gap.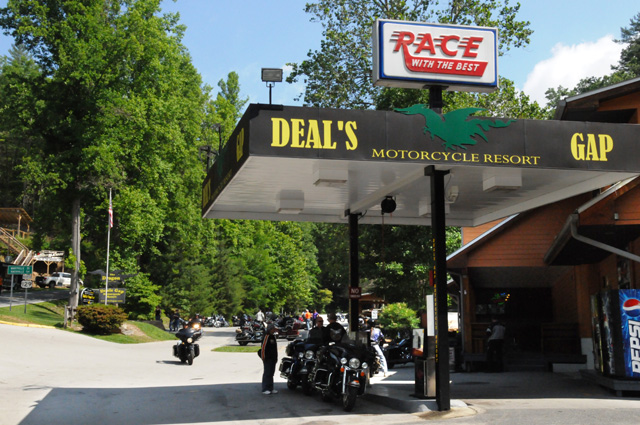 Here's some of the bikes at Deal's Gap.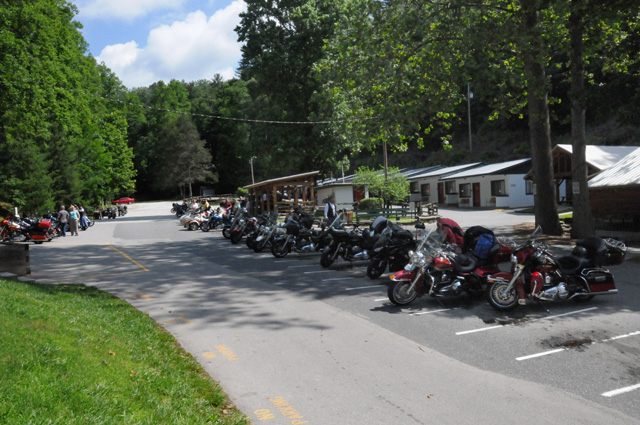 There are photographers along the Tail of the Dragon taking pictures and selling them. I have bought two pictures of me from MoonshinePhoto.com which will be digitally delivered to me on the Internet. In the meantime, I am posting the two proofs.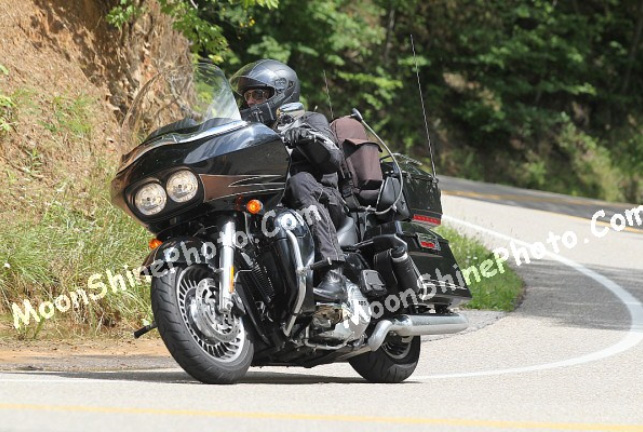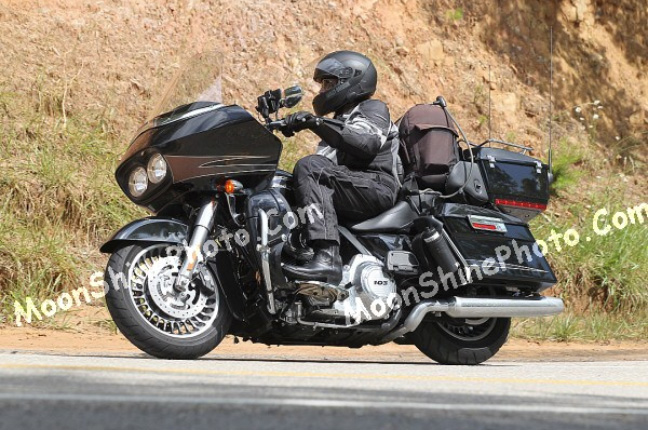 Don't I look good? My bike looks good also.
Going from Knoxville to Kentucky, you run through about 60 miles of the very western part of Virginia. This picture was taken about 20 miles south of Kentucky in Virginia.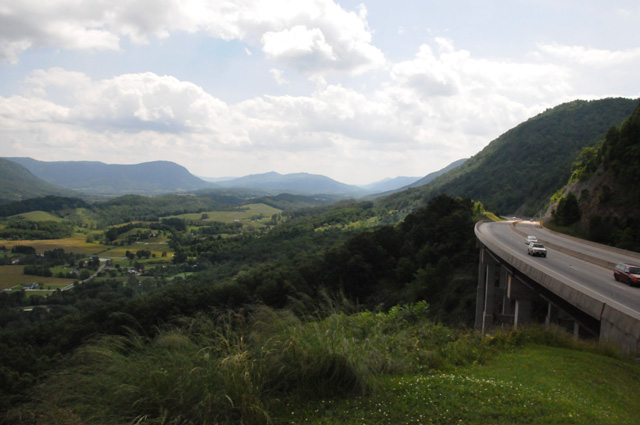 In a small town in this part of Virginia, there is a historical marker for somebody that is probably known to the old-timers out there, but probably unknow to their children. Do you know who Francis Gary Powers was?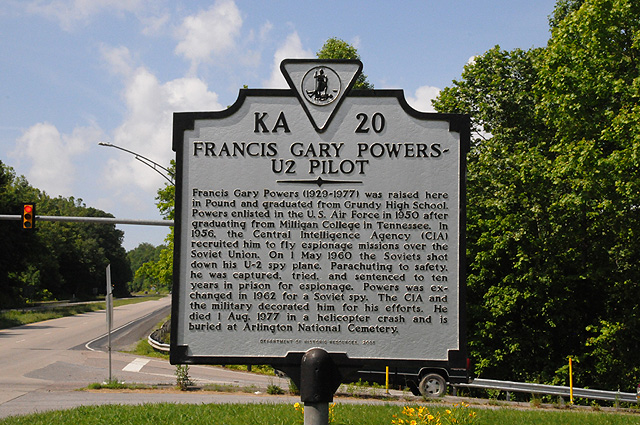 I remember when he was shot down. I was in New York City, on my high school senior trip, and first saw it on the Times Square scrolling marquee.
I have just entered Kentucky, this is my first view.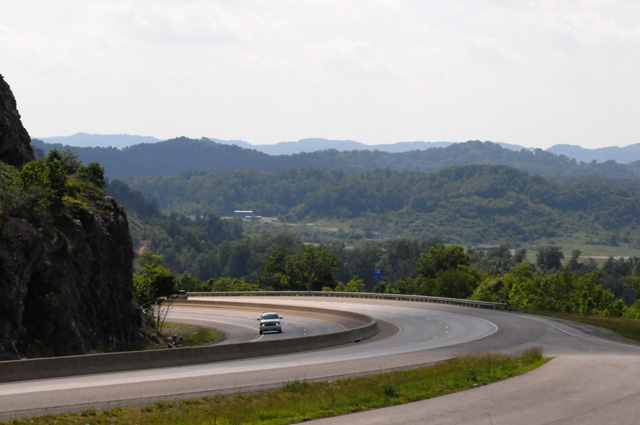 Just south of Pikeville is another historical marker, this one is more personal. John May is one of my great great great great grandfathers.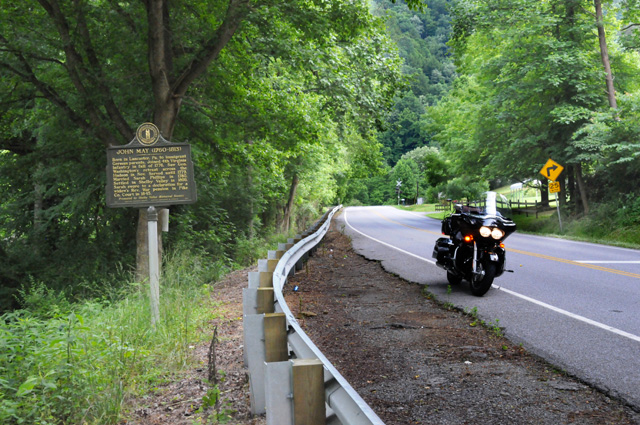 Here's a close up of the marker. He was an American soldier in the Revolutionary War. I could be in the National Society of the Sons of the American Revolution. I have not done it yet, I must get it done.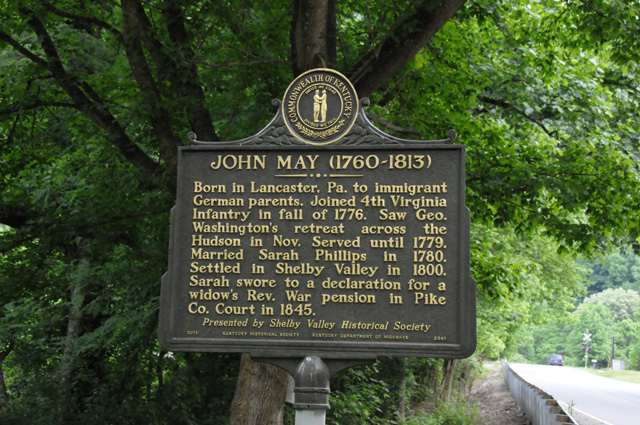 My reason for going through Pikeville was to see family. Here's my step daughter, her husband, and one of their two sons. We had a very nice dinner at Pikeville's Top of the Landmark Inn.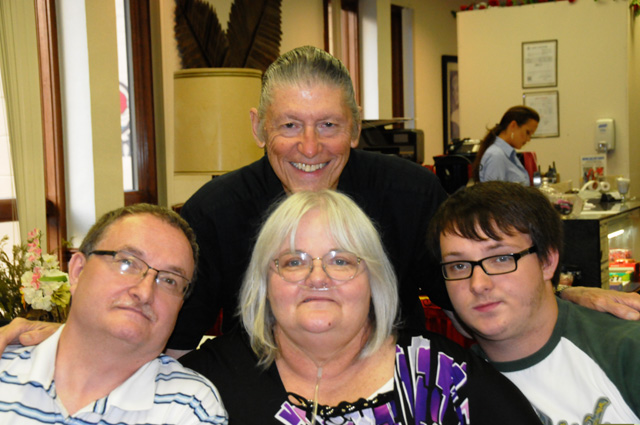 One last picture. This was taken well after sunset, it was almost dark, but I wanted to show you an engineering achievement. The two mountains you see on the far left and the far right are really one mountain that was cut in half to re-route the Big Sandy River to stop flooding in Pikeville. It was called the Pikeville Cut-Through.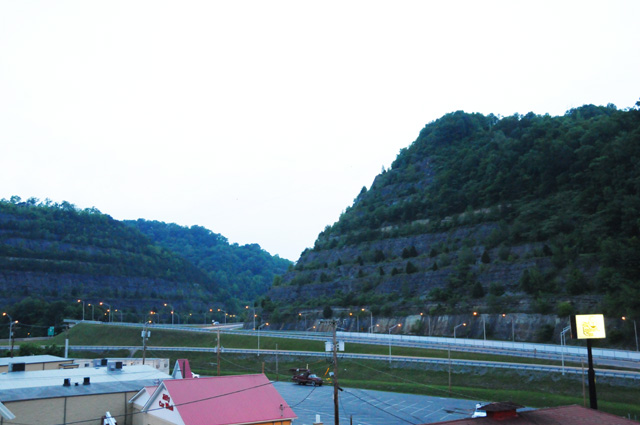 That's it for today. Join me again tomorrow.
---