---
16 June 2013, 9:00 PM MT, Craig, CO
Today was a little different. Started with a breakfast with niece Elizabeth and her family. Then I went high up in the Rockies. I got cold enough that I decided to not go to Mount Evans, which I had been considering. I just headed west on US40, a two-lane highway. I didn't do that many miles today, only 238. I stopped shortly after 6 PM. I had thought I would ride longer, but I decided to call it a day. I checked into a Best Western, then headed out to find a chocolate shake. I was successful. Now I am back at the Best Western deciding just what my storyline is for today.
We had breakfast at the Stone Cup in Lyons, north and west of Denver. We sat next to a fiddler and banjo picker. We enjoyed their music very much.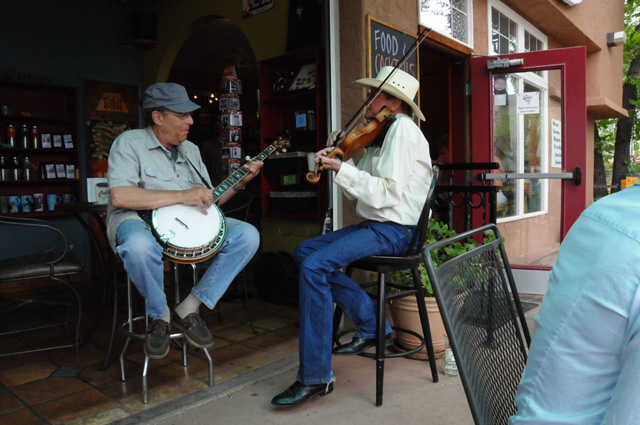 Here's Elizabeth, then daughter Delia, then spouse Stephen, then Louisa.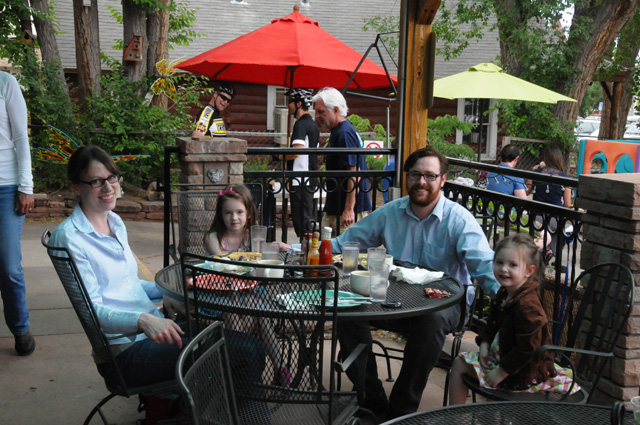 This is Delia.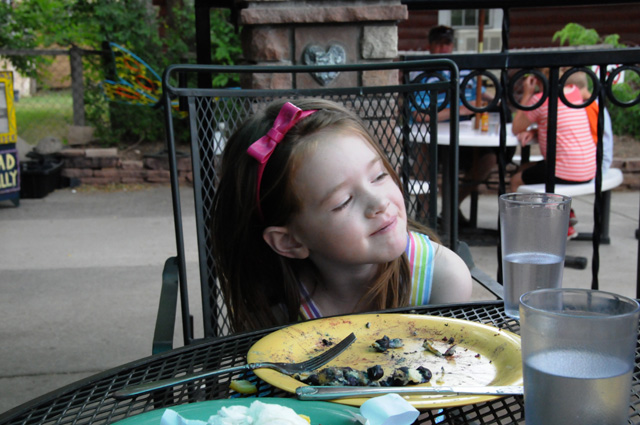 And Louisa.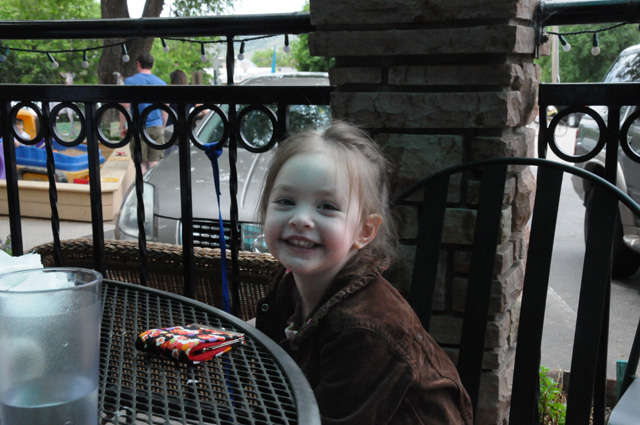 Elizabeth and me.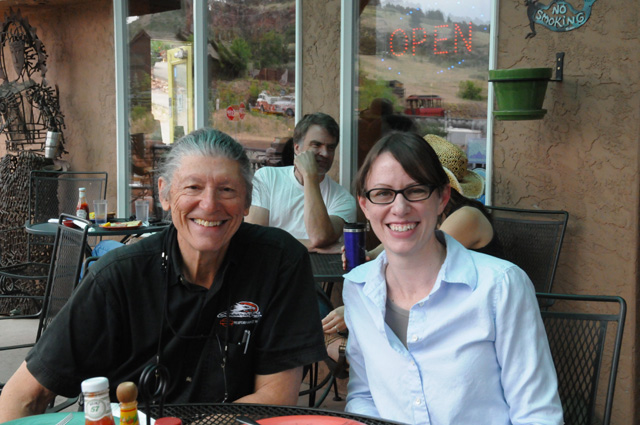 Now I am up pretty high in the Rockies, but still not above the tree line. You can see all the switchbacks to get up here.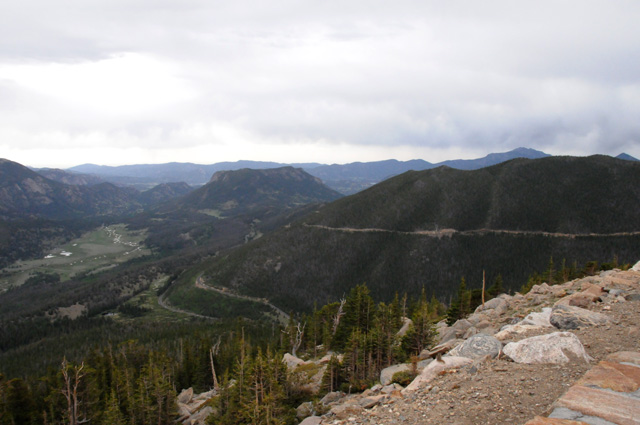 This is the same point, just looking ahead instead of back.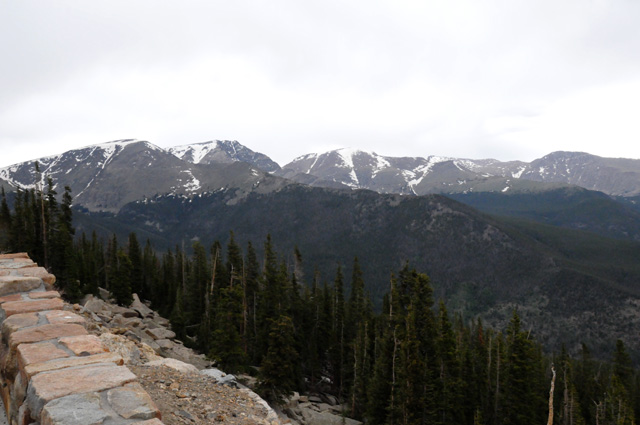 OK, now I am above the tree line. It is cold. It is raining a little. It is windy. It is even snowing! SNOW! None of my bikes have ever been in snow before. The flakes are melting as soon as they hit, fortunately.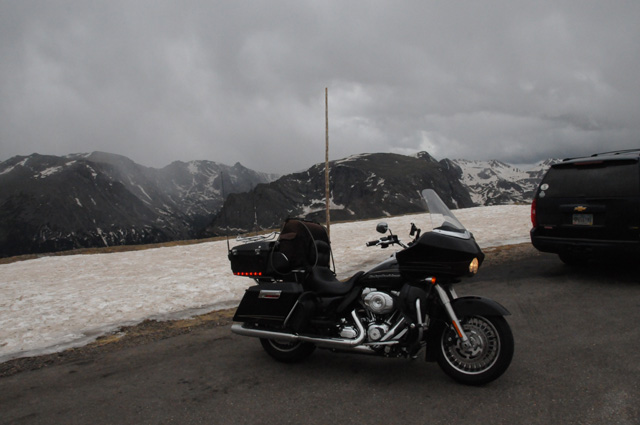 This is the top of this mountain. I don't know just what elevation this was, but the highest the road goes is 12,183 feet.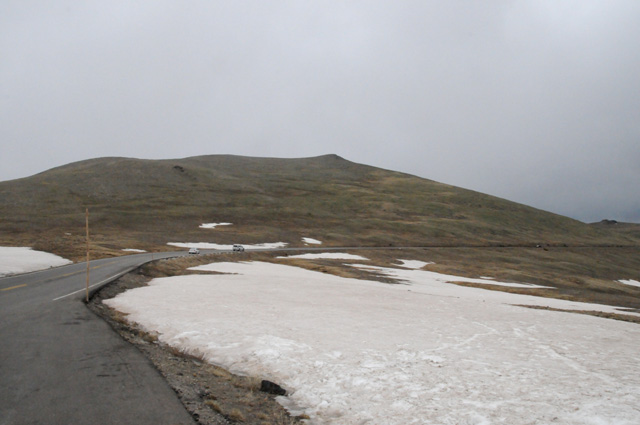 Looking out at other peaks. Most of them are lower than I am.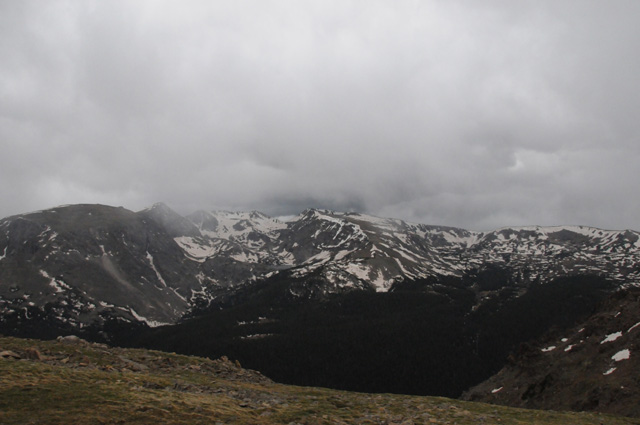 I am lower now, this is the Colorado River.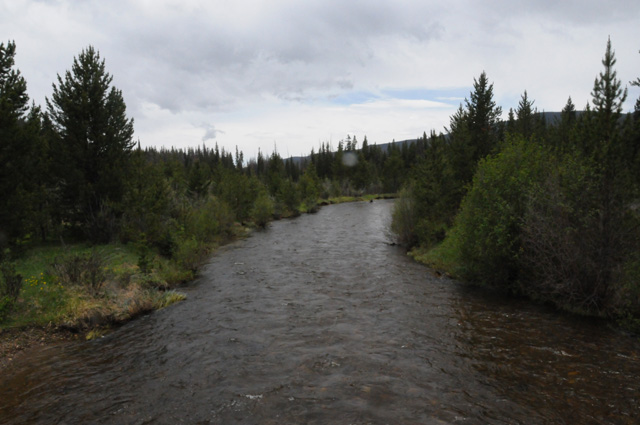 A meadow beside the Colorado River.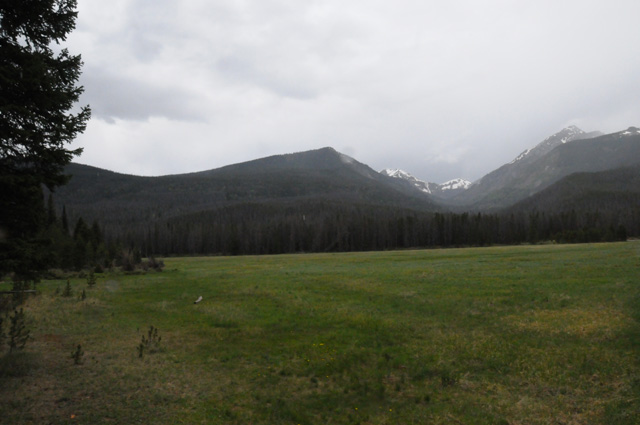 Another picture of the Colorado River. This time with a train track, and a train beside it. Notice that there are three engines -- in the MIDDLE of the train! I have never seen engines in the middle of a train. I have seen them at both front and back, but never in the middle. This train had two engines up front, these three in the middle, and one at the back. All cars were filled with coal.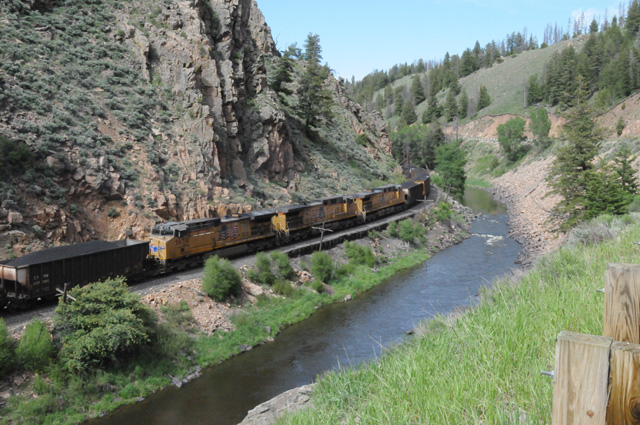 When I got out of Rocky Mountain National Park, I could go east or west on US40. East would take me toward Mount Evans and Denver. West would take me toward Salt Lake City. I looked at weather radar. Mount Evans is covered with stuff. I decide rather quickly that I am not going there. I had also considered going back into Denver to get a picture of the State Capitol. That would cost me four riding hours, plus the building is under construction and the area below the dome is wrapped. I decided to go west. Now I have to decide what I will do tomorrow. You will have to check in again tomorrow to see what I decided to do.
I will wrap up with pictures of wild animals I saw today.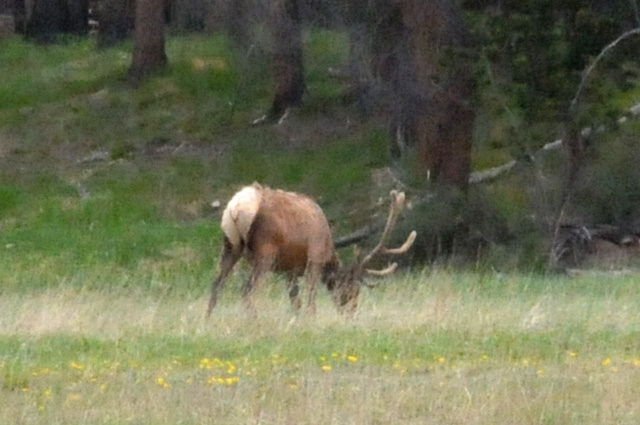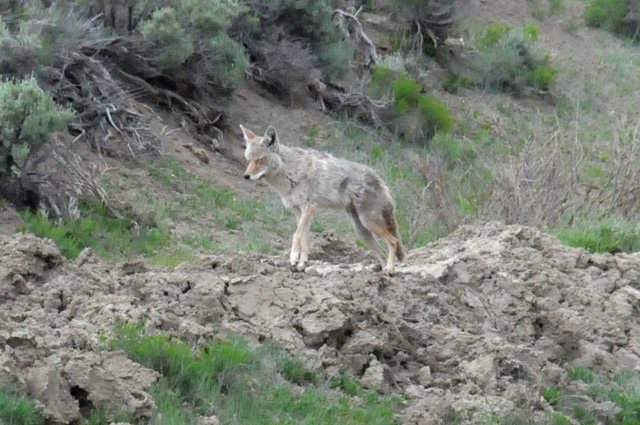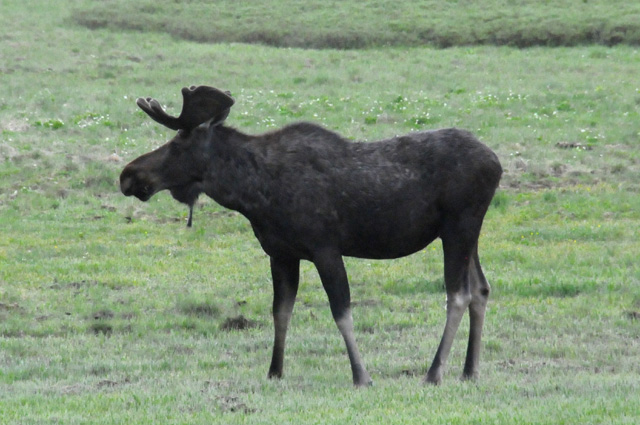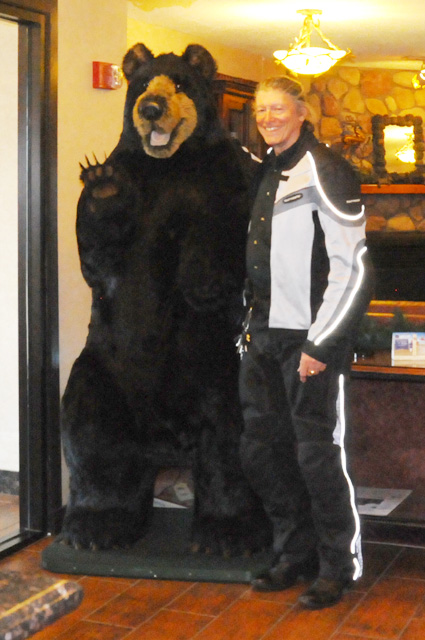 ---