---
17 June 2013, 11:59 PM MT, Salt Lake City, UT
Let me start with a rant. On all my Harley motorcycle tours, until today, every dealer I have ever visited to have something done to my bike has taken me right away. Not so for Salt Lake City Harley. I need a 5,000 mile service. They cannot do it tomorrow, or the next day, but they can do it the next day. That's not what I call Harley-traveler friendly. No way am I going to stay here until they can help me. I suggest my Harley riding buddies remember that!
Now on to more pleasing topics. I rode 404 miles today, straight from Craig, CO to Salt Lake City. I rode US40. I did a side trip to the Dinosaur National Monument. I had a chocolate shake. I have ridden a total of 3,477.5 miles so far.
I saw a large female deer in the road ahead. I stopped in the road, shut off the engine, and put down the kickstand. I started to get up to grab my camera, and she started to get nervous. Then a very small deer ran into the road to join the momma. Then both ran off the road on the other side. Too bad I could not get my camera.
I am getting some fantastic gas mileage. One tank today gave me 216 miles on just 3.74 gallons of gas for 57 miles per gallon! My last 1,000 miles have averaged 49.6 miles per gallon.
Remember to take an occasional peek at the map, it shows my progress with blue marks where I spend each night.
Now to the pictures, and I have a lot today. I have broken them into categories.
Pictures of THE ROAD.
The road ahead (western Colorado).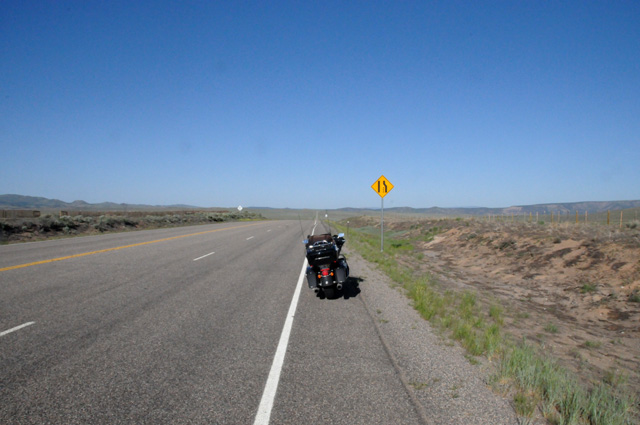 The road behind (same place in western Colorado).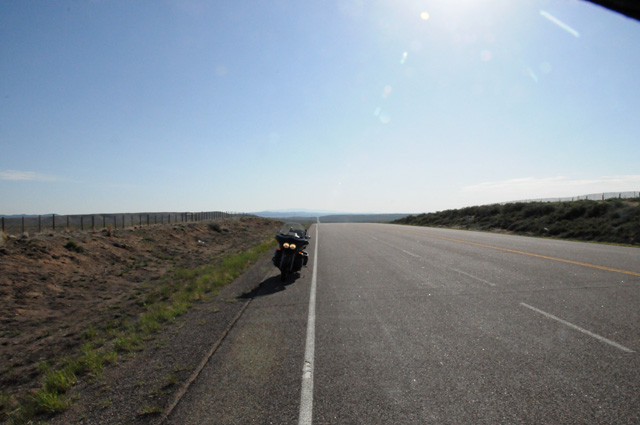 The road ahead (dropping fast from Park City to Salt Lake City).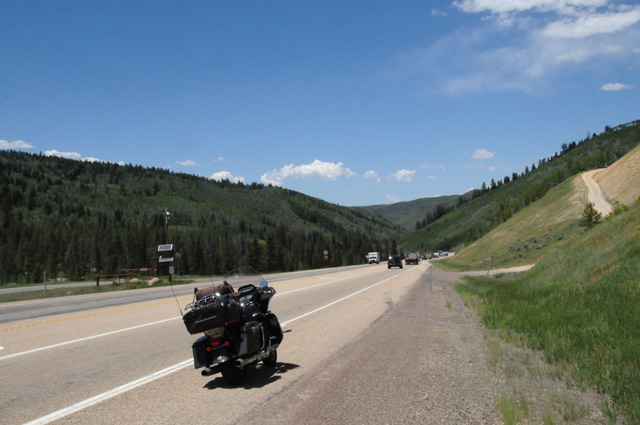 Pictures of FLOWERS.
I always like to take pictures of flowers in desert areas.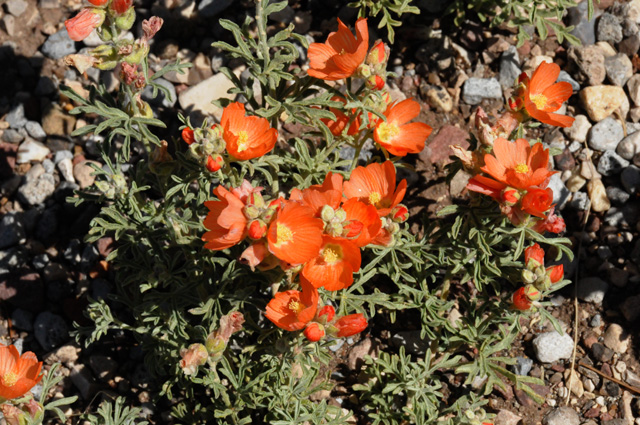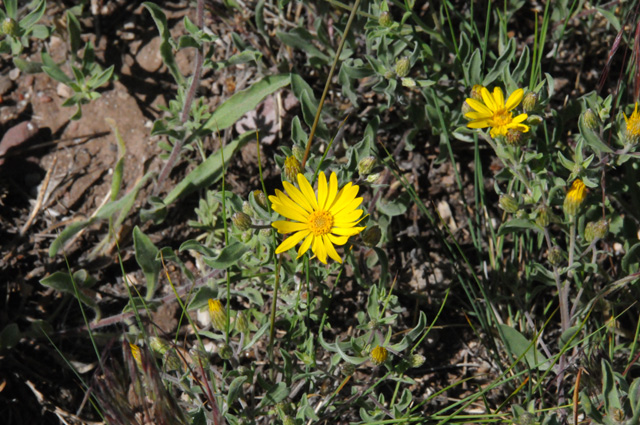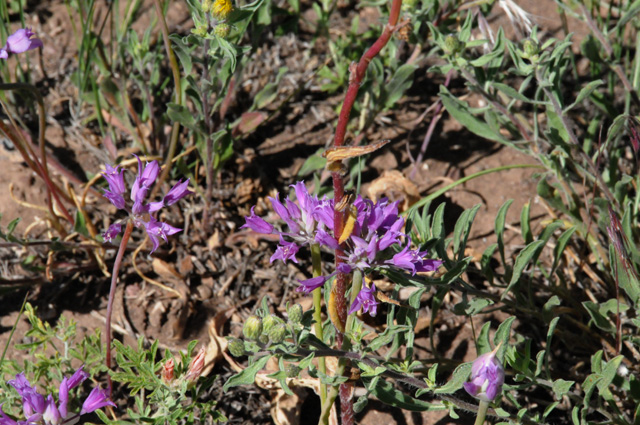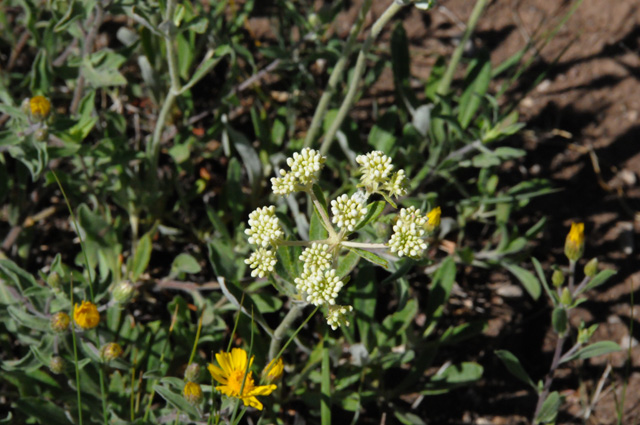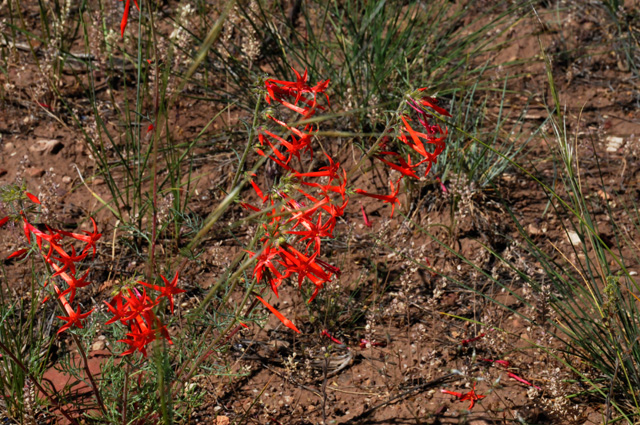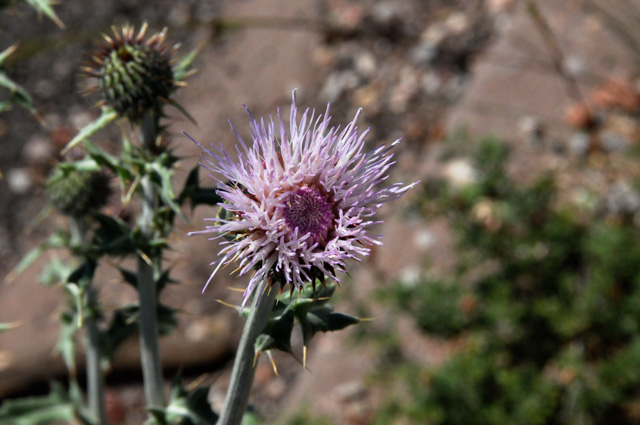 Pictures of TREES.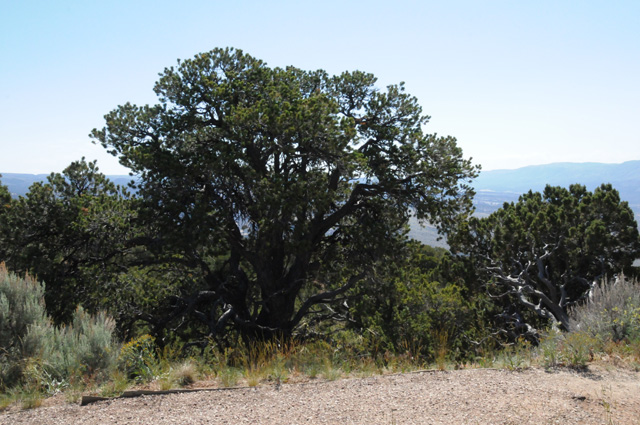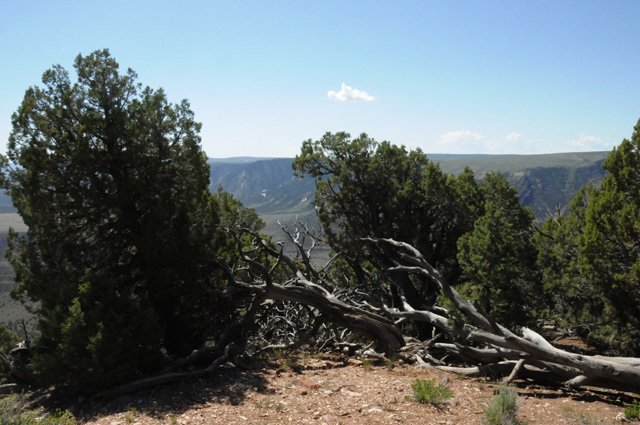 Pictures from Dinosaur National Monument.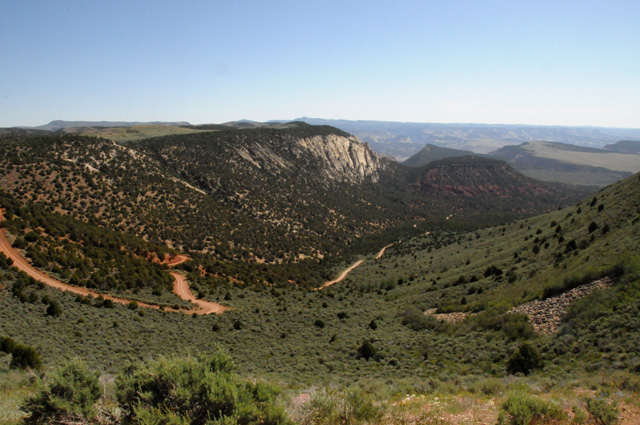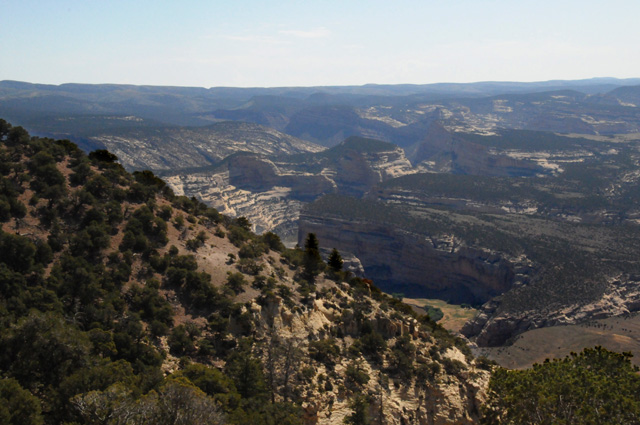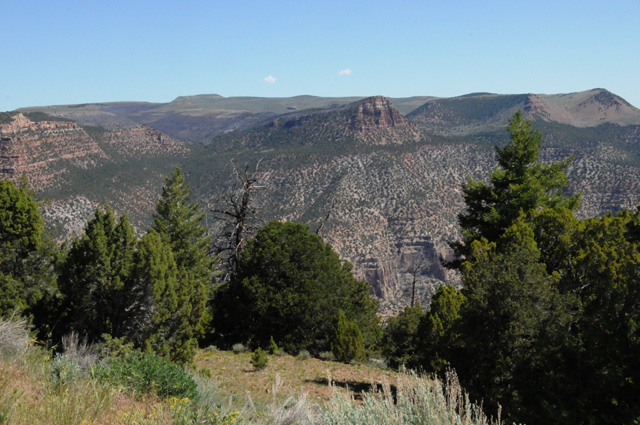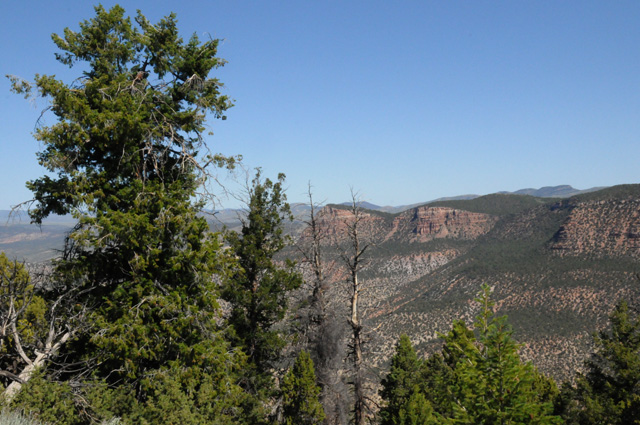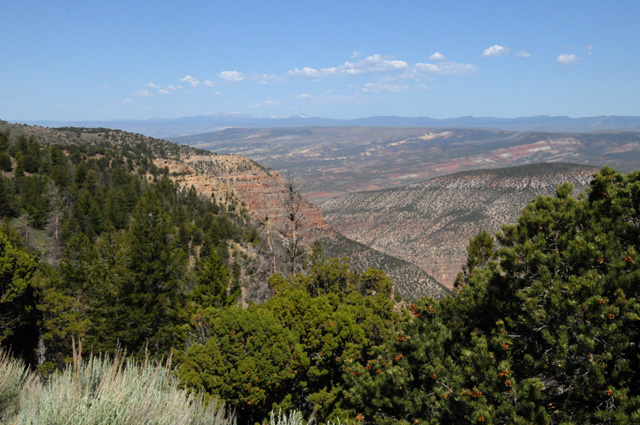 The mountains in the distance are the Unita Mountains, which include the highest peak in Utah. They are unusual because they are the highest range in the contiguous US running east-west.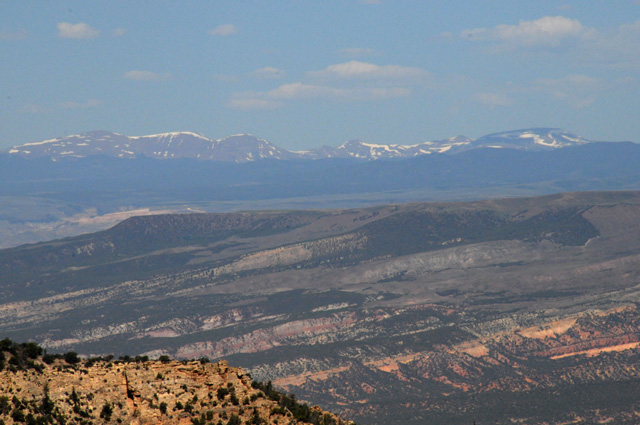 Ski slopes in Park City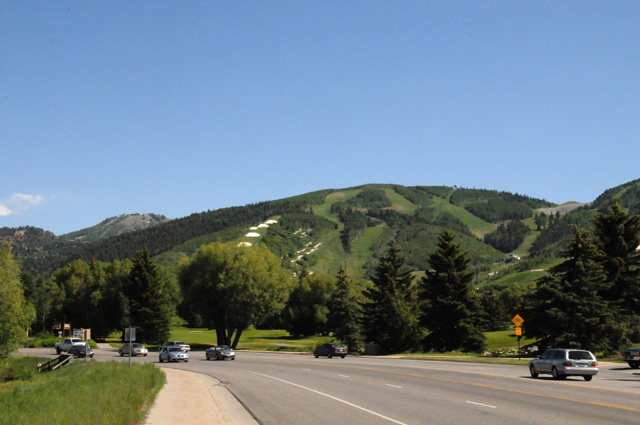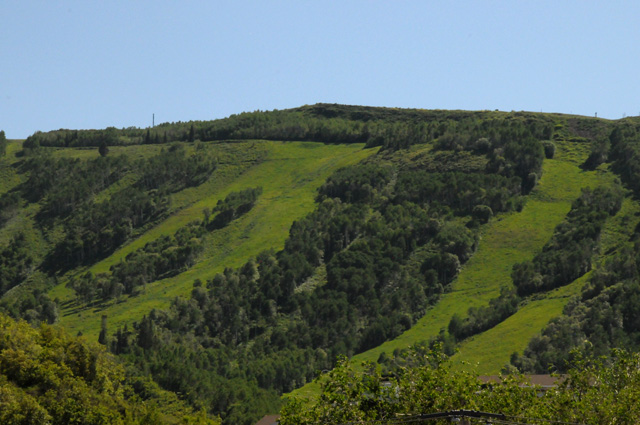 THe Wasatch Mountains tower over Salt Lake City. This picture was taken near my Best Western hotel.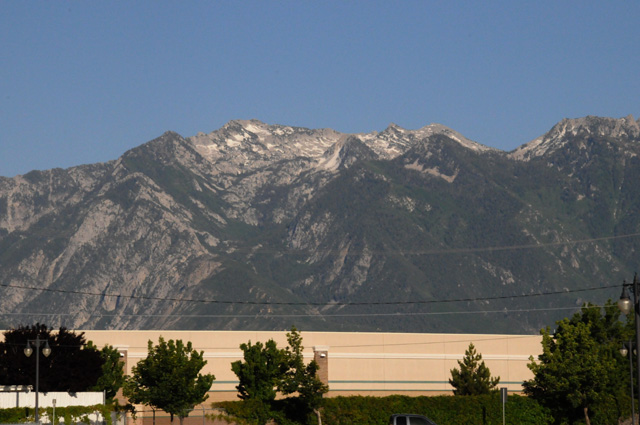 Today's State Capitol is Utah in Salt Lake City. It sits on a hill and is visible from all around.
From the West.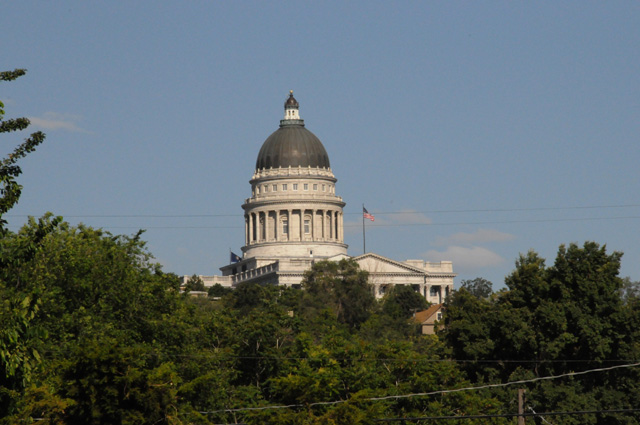 From the South.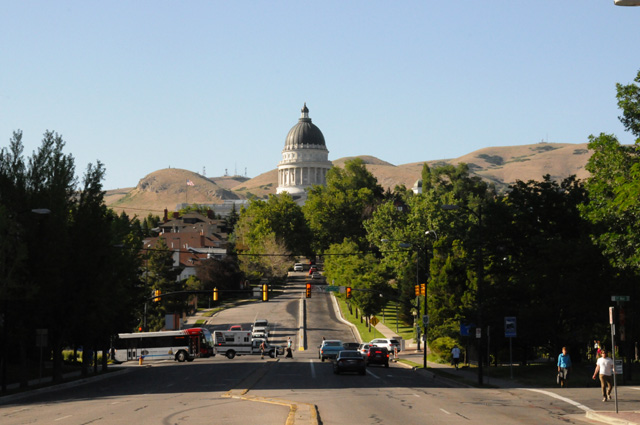 And close up.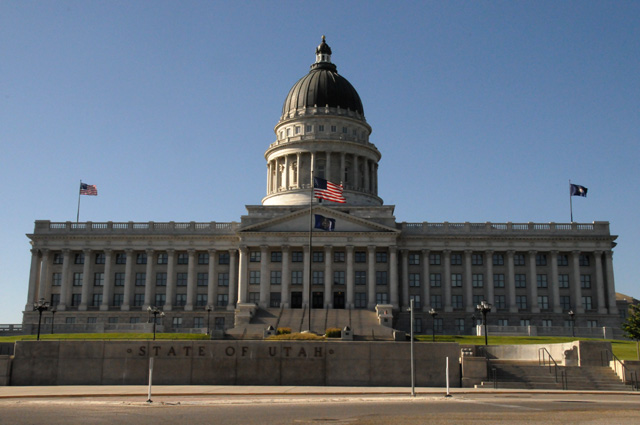 The Salt Lake Temple.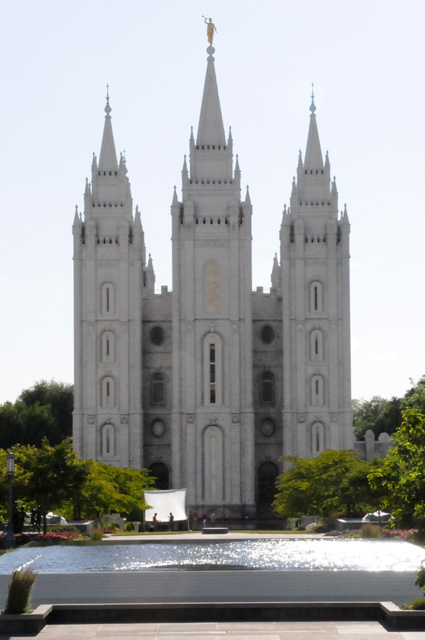 ---