---
18 June 2013, 7:45 PM MT, Salt Lake City, UT
Today was a catch up day. I had a business meeting, so that's why I arrived a day early. I washed clothes, did a short ride to see the Great Salt Lake, and just took it easy. I don't have many pictures today. I thought of taking a picture of the washing machine and dryer, but decided that was a bit over the top. I have not had my chocolate shake, but the day is not over yet. And I have not had dinner. So, I am not too worried. I rode 70 miles today. You may think that is a fair number of miles, but when you consider that I will ride about 550 miles tomorrow...
The first picture is a wide angle of the Great Salt Lake, and the second is a telephoto to see the edge of the water. The third picture is the Great Saltair.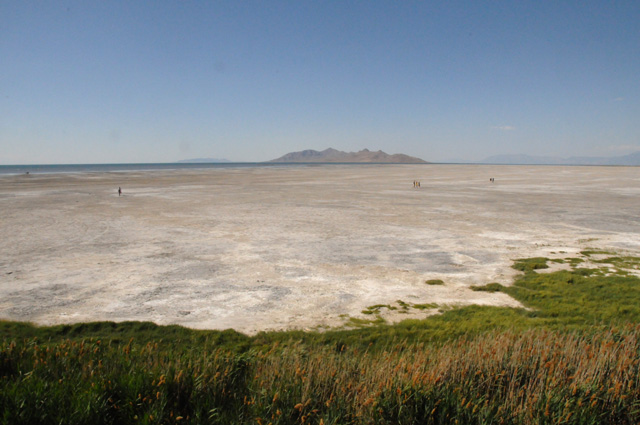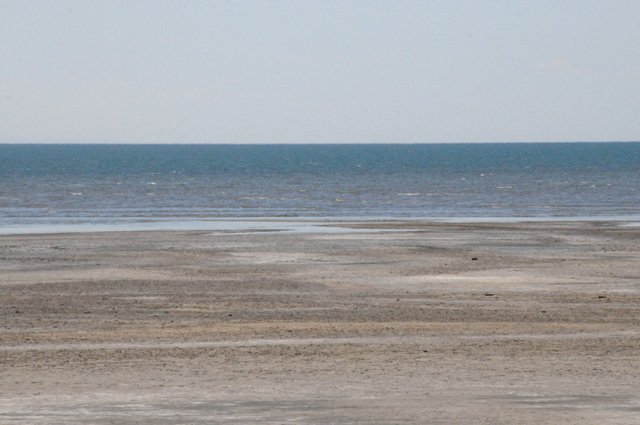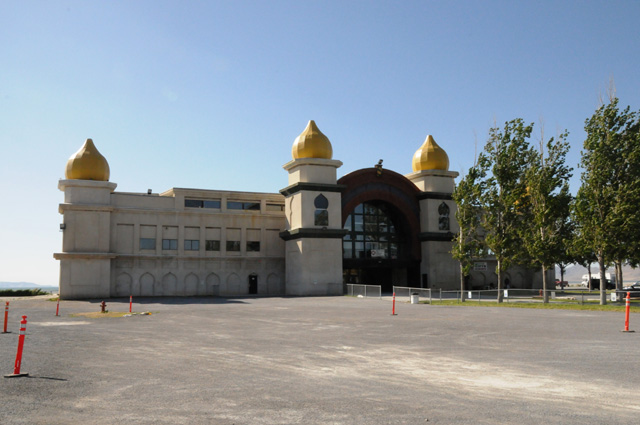 The Heat-Spurs game has started, I will go get some dinner then come back and see the end. Night all.
---