---
28 June 2013, 11:00 PM MT, Sheridan, WY
Well, here we go again. I had to change the red track on the map. I was planning to take US-212 from the Little Bighorn Battlefield to Devil's Tower. There was a big orange sign on US-212 giving a caution for motorcycles, saying there is road work ahead and it may be unsafe for motorcycles. I talked to a park ranger, and he told me the problem is loose gravel on the road (which I dislike very much) and that there are no detours around it, either I take the road under repair or I take I-90.
I started the day in Montana, went into Wyoming, went into Montana, and went into Wyoming. I logged 324 miles today and 2 chocolate milk shakes. Now I know what day it is, it is Friday. I forgot to tell you that I had 305 miles yesterday. As of the end of today (which I know is Friday), I have a total of 7,441 miles on this ride. I have 9,012 miles on the bike now, which means I will soon need another service. I will have to start planning for that. I'll think about it tomorrow, not today (which I know is Friday).
I can confirm that the bird from June 24 was a red-tail hawk and the bird from June 27 was an osprey. The bird confirmer is daughter Cindy, who is an expert. She gave me Sibley's bird guide, I must have learned something from it!
I want to thank all of you who have written an email to me. I do appreciate getting your thoughts and greetings. I may be slow getting back to you, but let me say here that I am very happy to get them. It is amazing how time gets used up during the day, either I am sleeping, or eating, or sitting on the bike, or sitting in front of the computer composing this travelogue. I do get in some phone calls to Hanna and some business calls. Normally at home, I will read half an hour to an hour every night before retiring, every night. I don't even take a book with me on my rides, I know I will never have the time to open them.
Enough of that. Let's look at some pictures. I was riding along cluelessly headed from the motel in Gardiner MT through the northern part of Yellowstone to the Beartooth Highway when the scattered bushes in a valley far below caught my attention. I started thinking that they were not bushes, I need to get a better look. I stopped, grabbed my binoculars, and here's what I saw.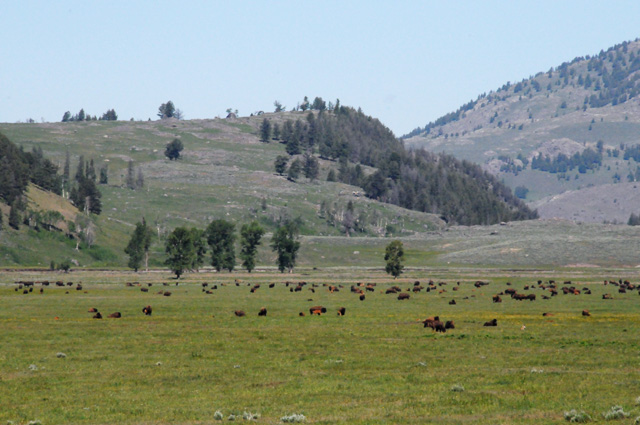 Here's a closer look.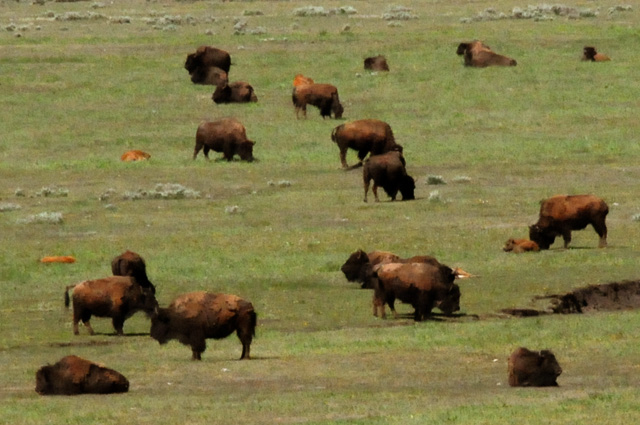 A herd of buffalo!
Next I will give you several pictures taken along the Beartooth Highway.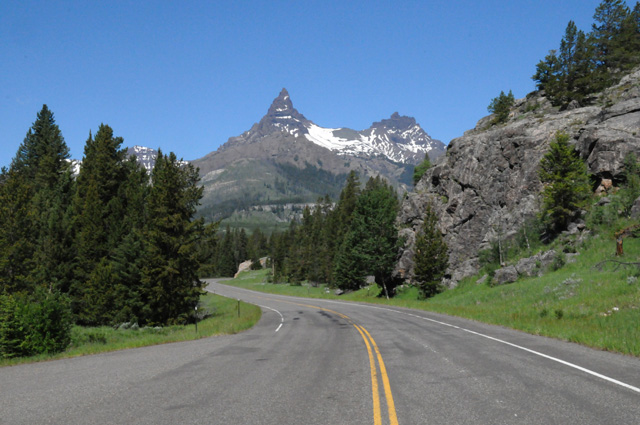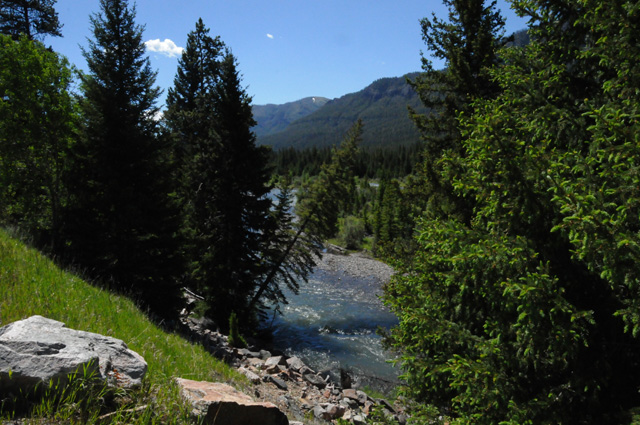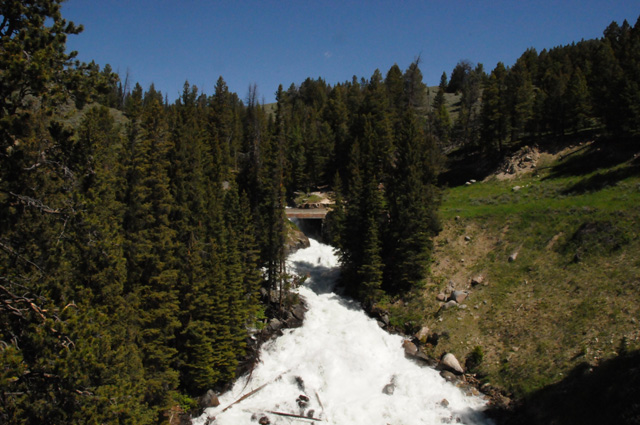 The previous picture was the upper half of a waterfalls/rapids taken from a bridge. The next picture is looking at the lower half from the other side of the bridge.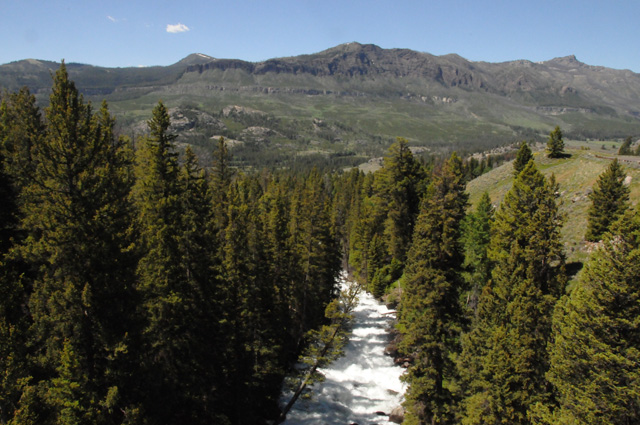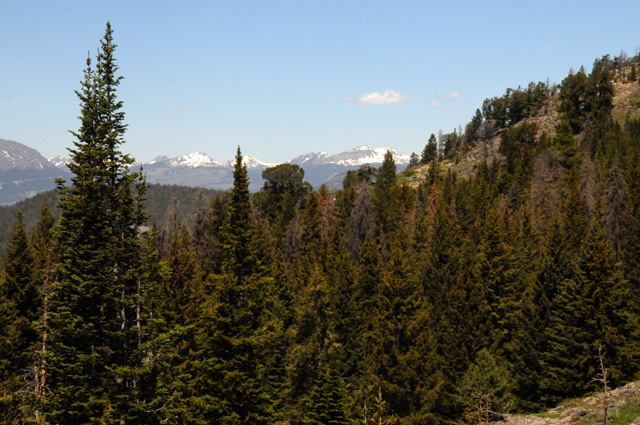 The lake in the picture below is Beartooth Lake.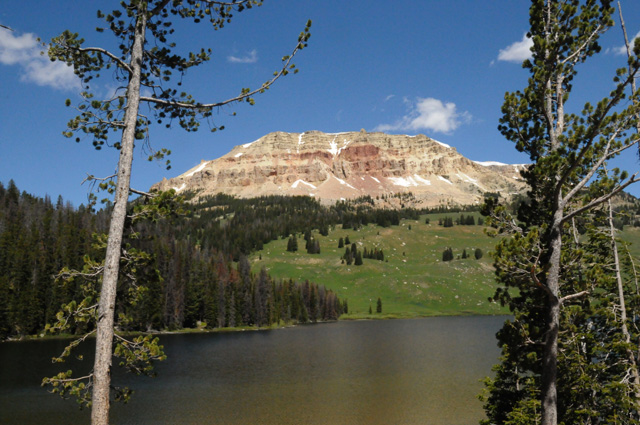 Now I am at 11,000 feet. The ice started at 10,000 feet.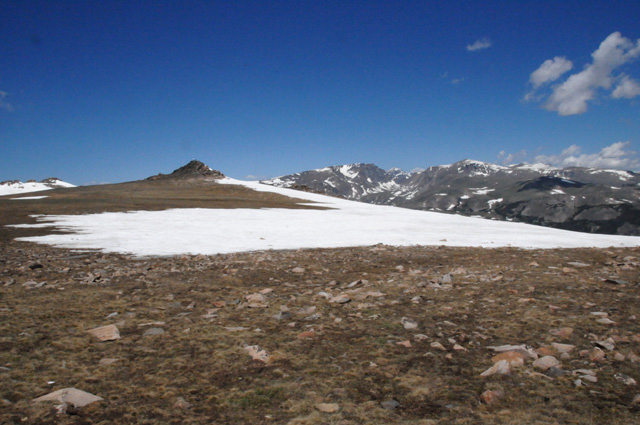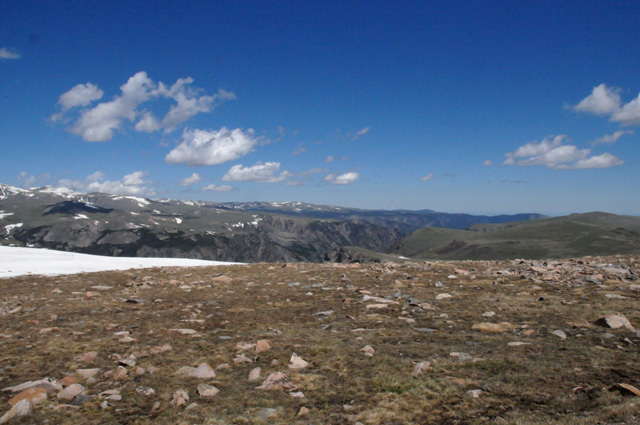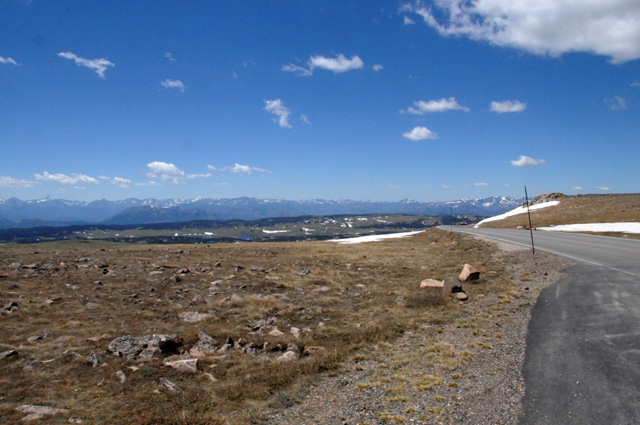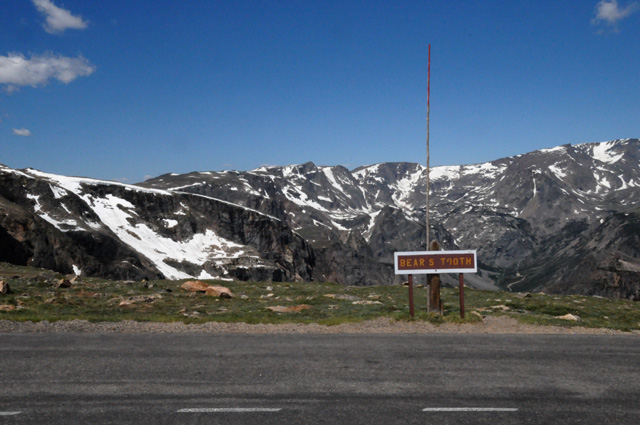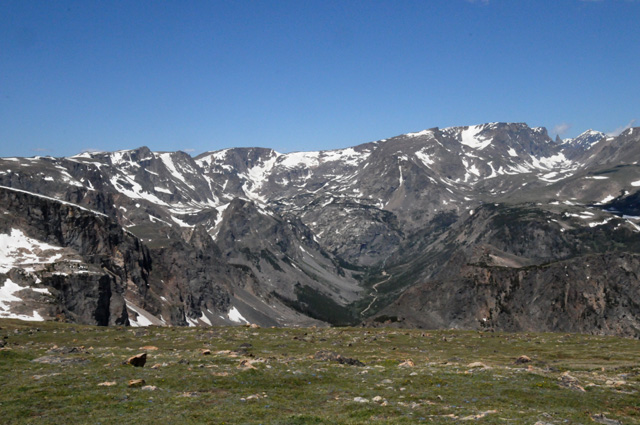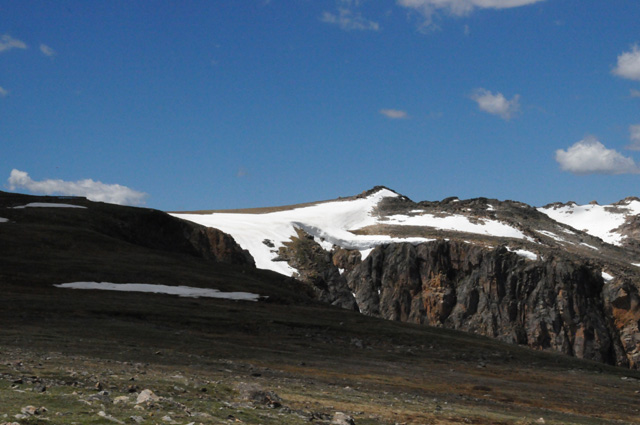 I saw this critter on the way down.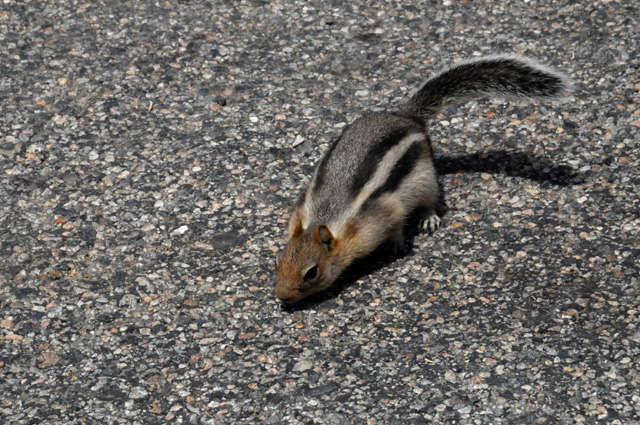 This is the Little Bighorn Battlefield.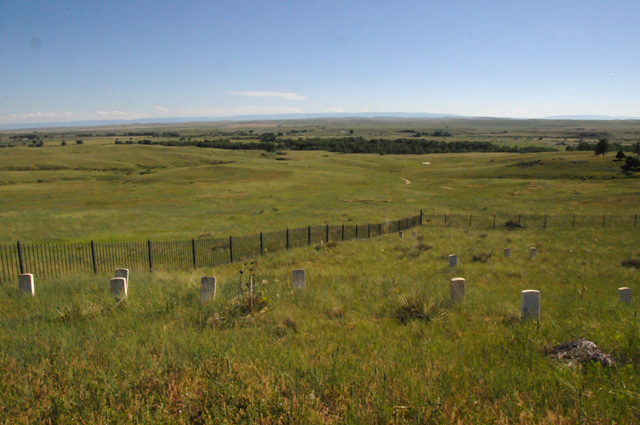 The Indians had thousands of teepees down among those trees.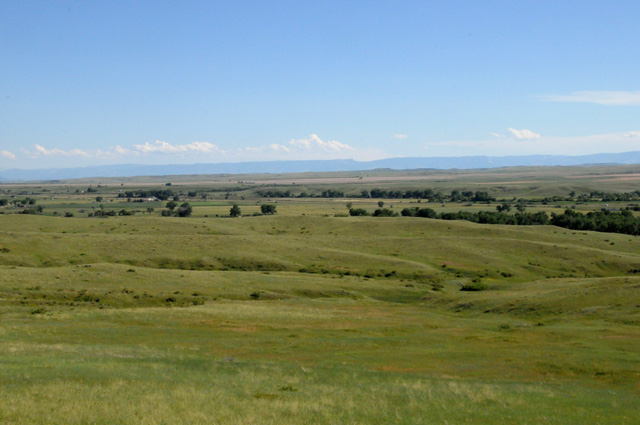 A memorial to the US Calvary men who died here. Many are buried at the stones.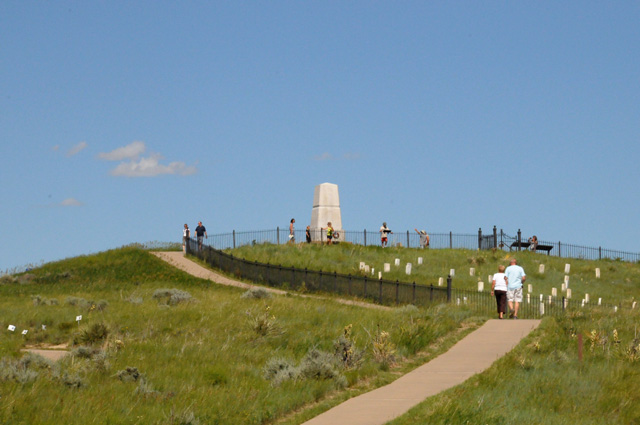 Many other US Calvary men are in a mass grave all around the memorial.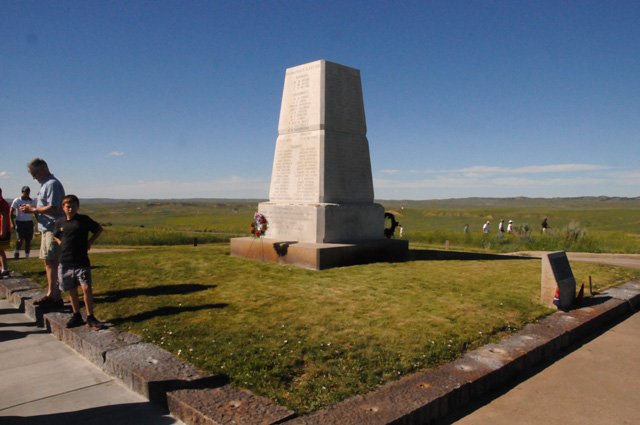 This is a memorial to the Indians who died here.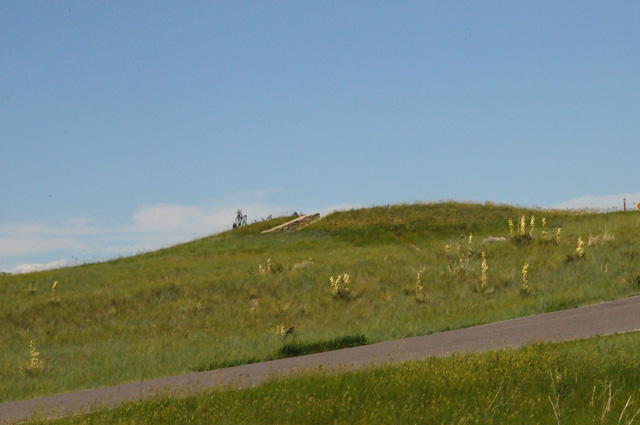 Artwork at the memorial.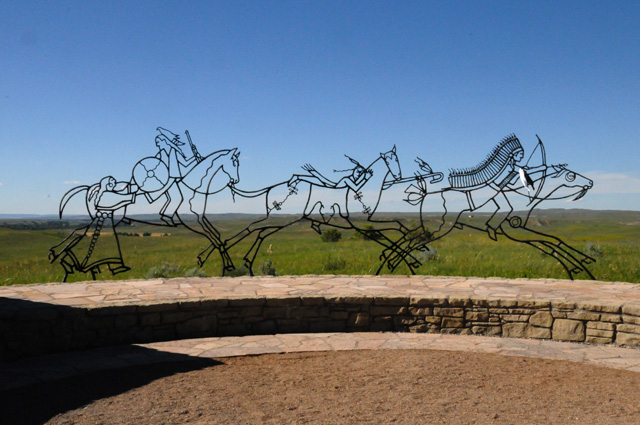 A portion inside the memorial.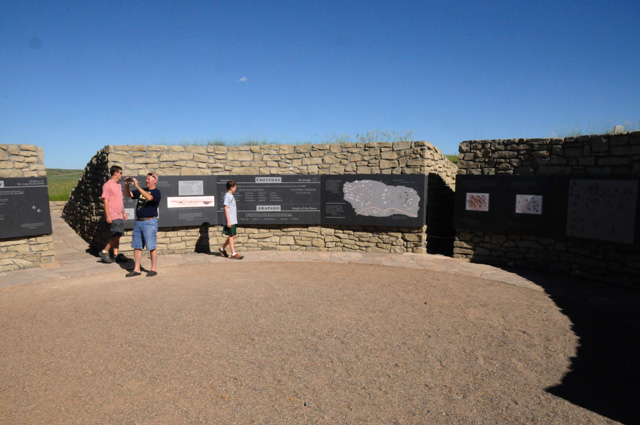 And a memorial to the horses that died here.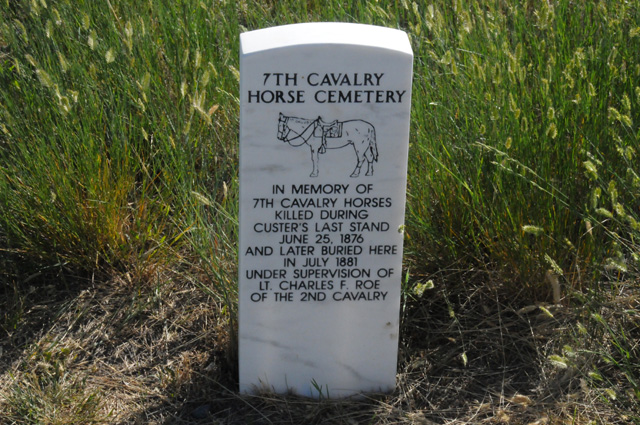 A US National Cemetery is here also. Very few of the men who died in the battle are buried here, it is primarily for soldiers who died in later wars.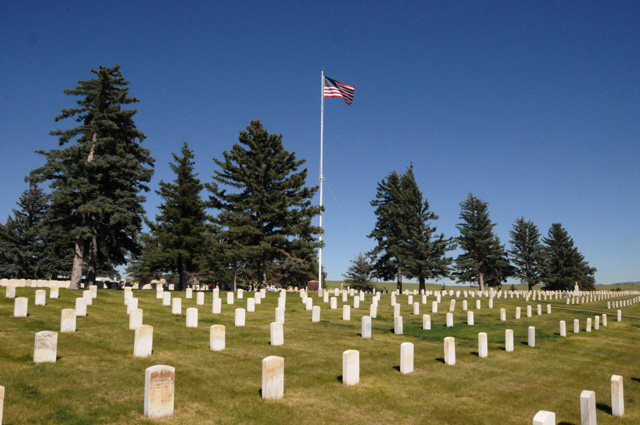 ---