---
07 May 08
Today I rode 403 miles and ended up at Monteagle, TN. That had been my plan. I am spending the night at Best Western Jim Oliver's Smoke House Restaurant, Lodge, & Cottages. I have been here before, but not with my bike. It is on the left, the room behind all the lounge chairs is mine. The sign on the right is for Jim Oliver's Smoke House Restaurant.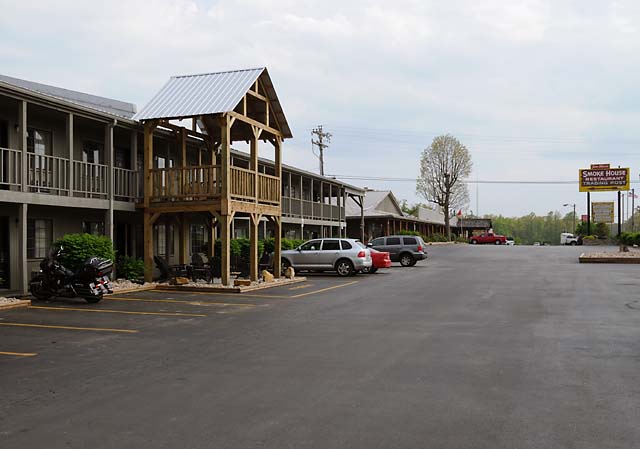 I rode through Atlanta, not around the city on the bypass. The capitol is almost hidden with all the big buildings behind it.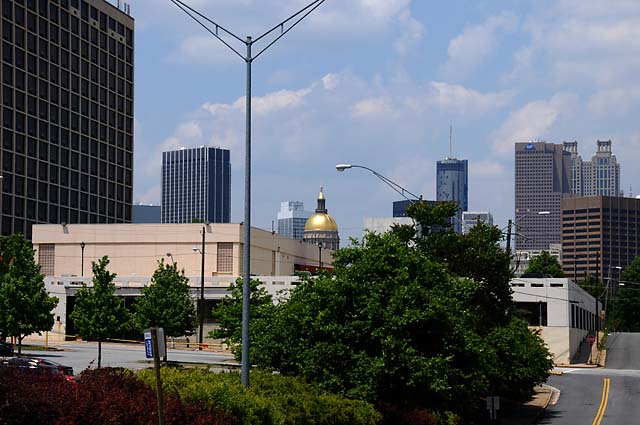 It is appropriate that I take pictures of state capitols on this ride. Part of the reason I am doing this Route 66 ride is because of the vacation my family took back in 1952 when I was just a kid. If my father was within 100 miles of a capitol, I think he could smell it, and soon enough he would be taking a picture of it. (You can see Dad's 1952 Route 66 vacation pictures here and here and here.) So, in keeping with my inherited tradition, here's a better picture of just the capitol.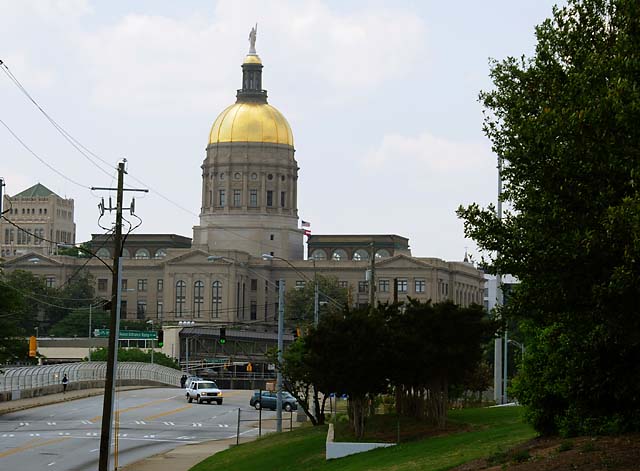 Today was not as hot as yesterday. As a result, the ride was more comfortable. So, now that I have finished updating the site, I can go to Jim Oliver's Smoke House Restaurant and have some dinner.
---