---
10 May 08, 3:30 PM EDT, Chicago, IL
I have ridden the first 18 miles of old Route 66. It starts at the intersection of Adams Street and Michigan Avenue, across Michigan Avenue from the Art Institute. I am standing on the steps of the Art Institute looking across Michigan Avenue at the beginning of Route 66.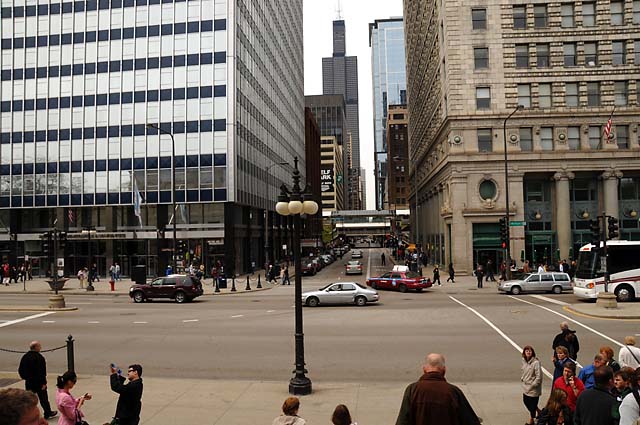 If you look very, very carefully, you might be able to see this sign on the right side of Adams Street.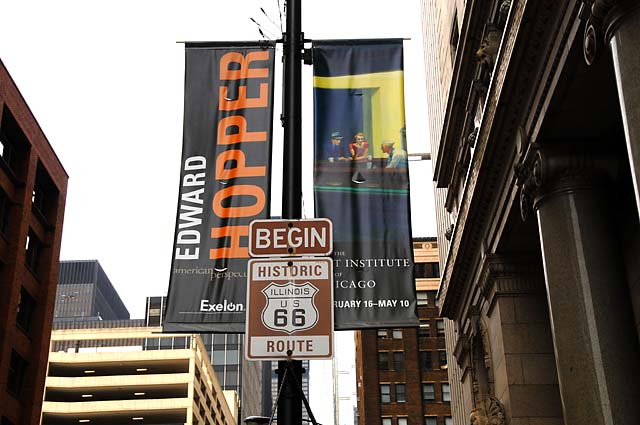 Looking back from the Route 66 sign, you see the Art Instutute.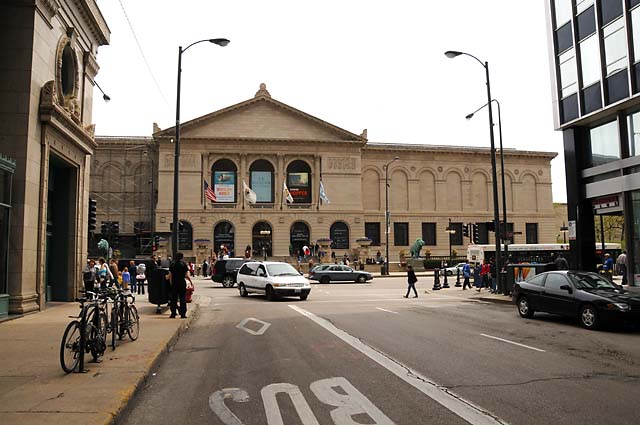 After a few miles of riding, I needed a chocolate milk shake, and I found one, on Route 66 of course. That's my bike on the right.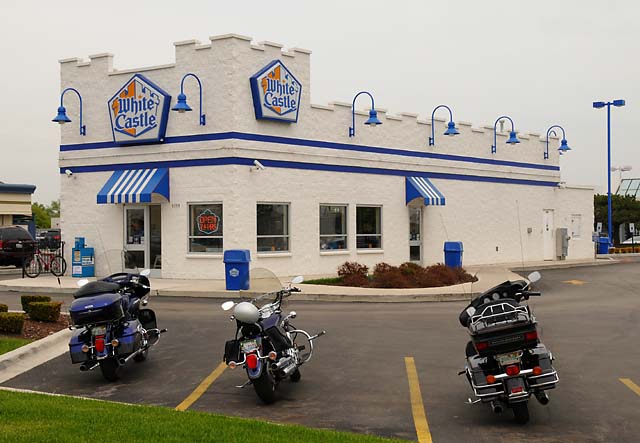 I have not met the other Route 66 riders yet, that happens at a reception at 5:30. I will add more after dinner.
10 May 08, 11:00 PM EDT, Chicago, IL
Not much to add. No more pictures. I met everybody, there are 17 of us, 16 bikes. We had dinner at a Route 66 diner -- a fried chicken place, neon lights. Looks like rain and temperature in the low 50s tomorrow. I must bundle up.
---