---
11 May 08, 9:00 AM EDT, Chicago, IL
It is raining. It is cold. The temperature is 50°F. Sure is different here compared with South Florida! I just did a wind chill calculation. If I am riding 50 MPH and it is 50°F, the wind chill makes it equivalent to 40°F. But, the temperature is dropping. It was 55°F a couple hours ago. The low today is supposed to be 42°F. At 42°F and 50 MPH, the wind chill makes it 28.5°F. That's below freezing! Good thing I bought some long johns before leaving home.
11 May 08, 6:00 PM CDT, Springfield, IL
Left Chicago just after 11:00 AM CDT, waited for the rain to subside. I was not cold -- I am sure that was due to the long johns. They are called "Under Armour", they are super light weight. The wind was terrible, though. The bike was leaning into the wind most of the time, it was like the wind was slapping me in the head as hard as possible. My helmet is made for wind from the front, not from the side! I took lots of pictures, and will put some here later tonight.
11 May 08, 9:30 PM CDT, Springfield, IL
Dinner is over, and I have had time to look over my pictures from today. First some Route 66 icons -- Gemini Giant (and little old me having a chocolate shake), Bunyon's Statue, and an old Standard Oil gas station.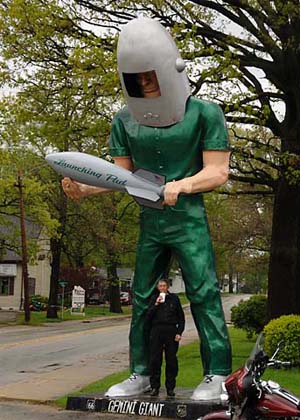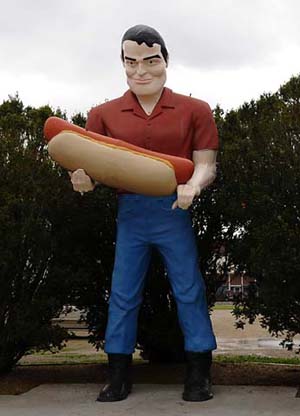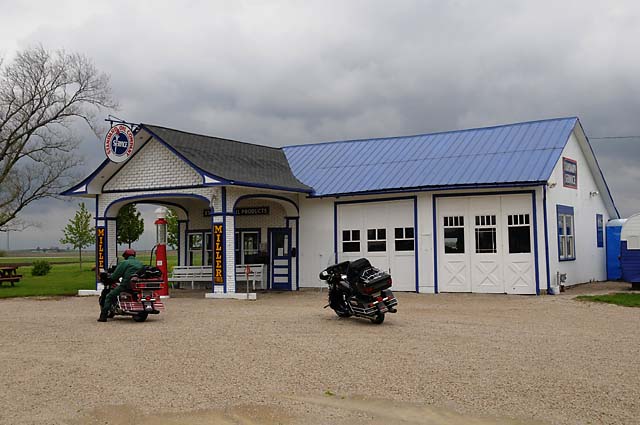 Next, a couple images of what Route 66 looks like today. In the first picture, notice the abandoned lanes on the left. At one point this part of Route 66 would have been four lanes, but after Interstate I55 opened, traffic dropped, and eventually only two lanes were needed. So, one pair of lanes was allowed to deteriorate.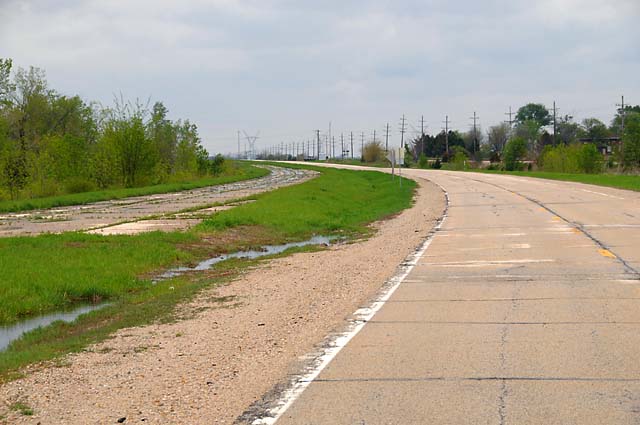 In the second, notice the railroad tracks (on the left), no doubt they were there first, then Route 66 (in the middle) was built beside the railroad tracks, then I55 (on the right) was built beside Route 66. Different generations of American travel.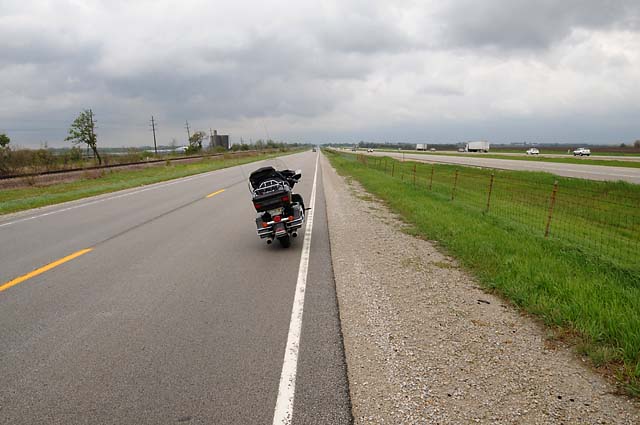 I took a short side trip through Pontiac, IL. Pontiac is the county seat of Livingston County. The first picture is the court house. The second is the historic jail that burned just last night!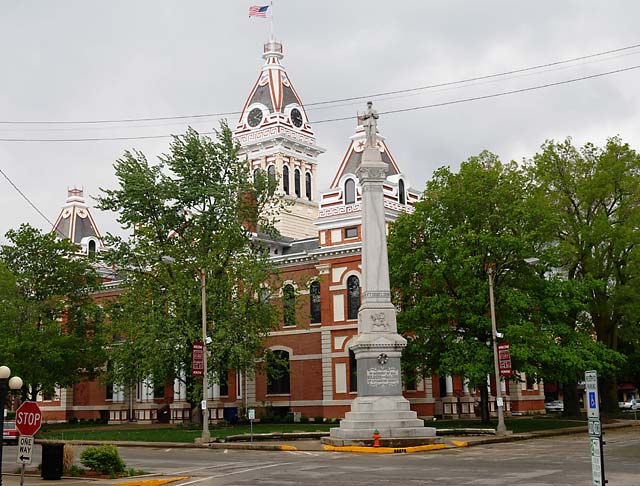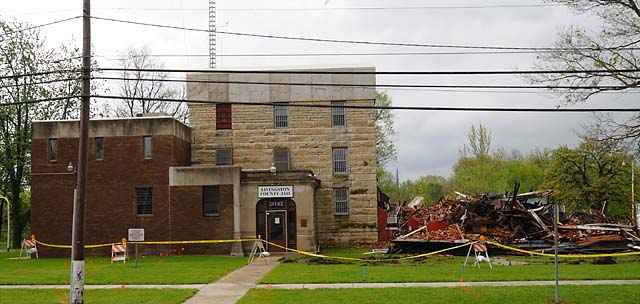 Finally, a couple pictures of the Illinois Capitol Building, the current Capitol, and the Capitol from 1839 to 1876.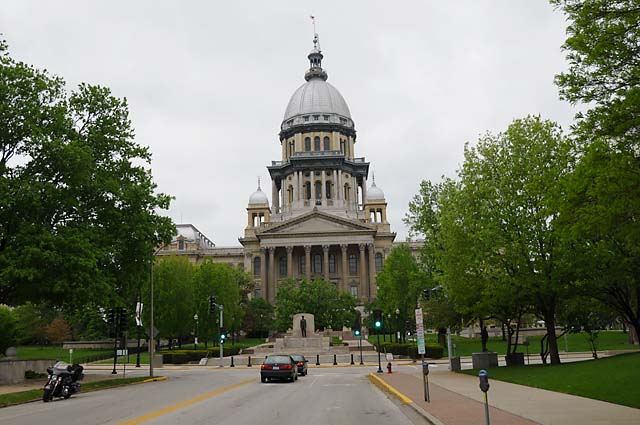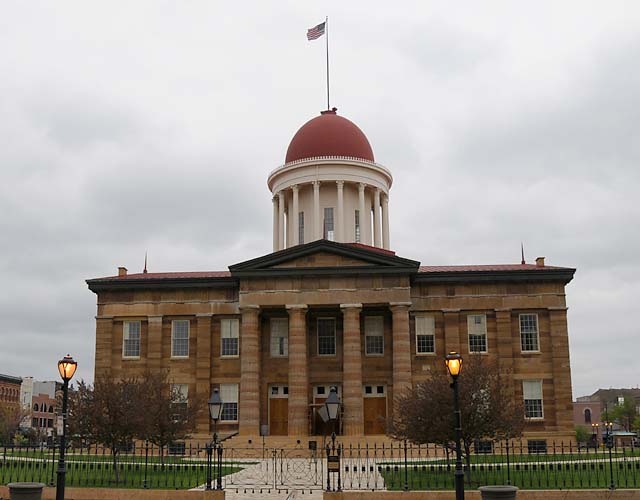 That's it for today. Tomorrow we will leave Illinois, ride through St. Louis, and on into Missouri.
---