---
12 May 08, 9:45 PM CDT, Rolla, MO
Beautiful day today. Sunshine. No rain. No clouds. No bad winds. No cold temperatures. Couldn't ask for a better day. The hotel has a problem with their high speed Internet -- it is out of order. I am using a dial-up connection to post this update, so I will include only one picture. I will put more pictures up for today when I have a high speed connection, so check back on my May 12 posting after tomorrow night. This one picture symbolizes one of my stops today, in St. Louis at the waterfront. The Mississippi is very high -- see the wetness in front of my bike -- that's river water! Route 66 is about 15 miles away, but I wanted to go to the Arch anyway. That's it for tonight.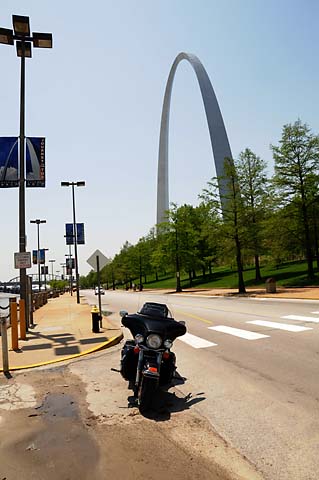 12 May 08 (Posted 13 May 08 at 10:00 PM CDT)
Court House in Carlinville, Missouri.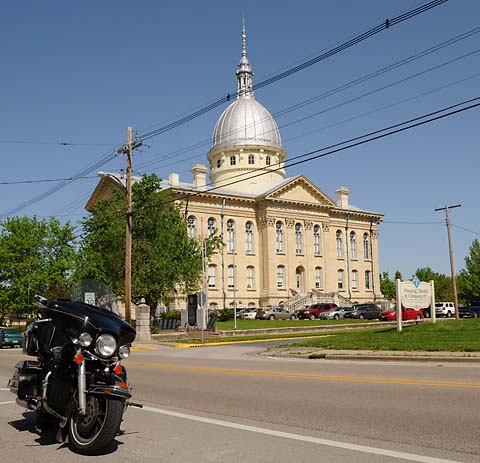 The Chain of Rocks Bridge crosses the Mississippi River. It was built in 1929 and used until 1967.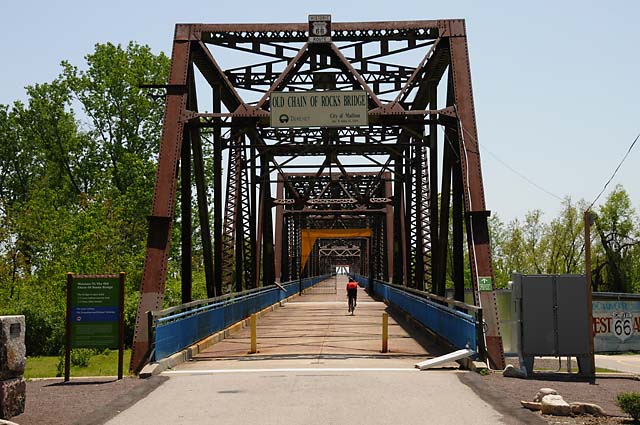 The bridge was a bottleneck because of its narrow width, and because of the 22° bend at the middle of the bridge. In the picture below, you can see the far end of the bridge going to the left, and looking straight down the bridge, it appears to go nowhere.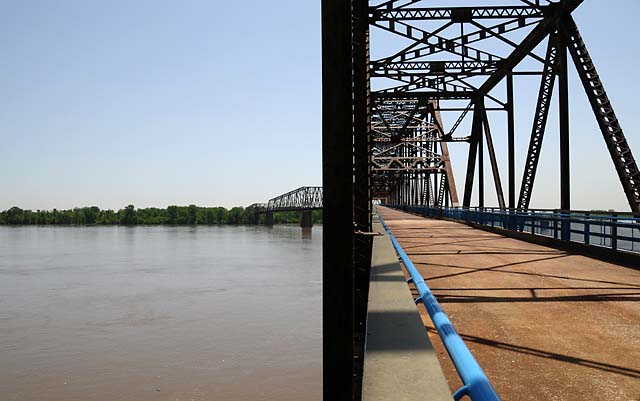 Downtown St. Louis, with its Arch, seen from the Chain of Rocks Bridge.

Downtown St. Louis waterfront. The Mississippi River level is very high at the moment.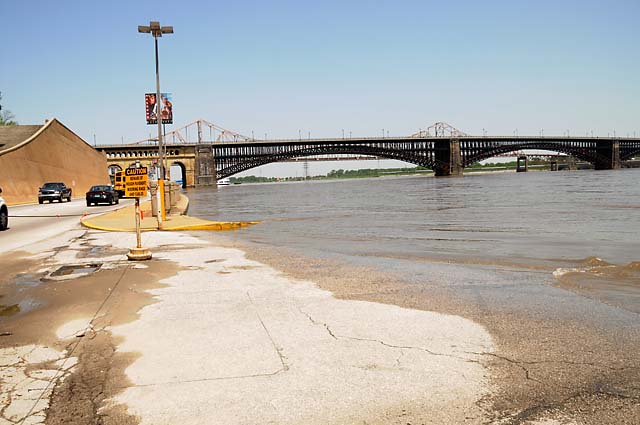 Billed as the world's largest rocker. I cannot attest to that, but I can say that it is larger than my Harley.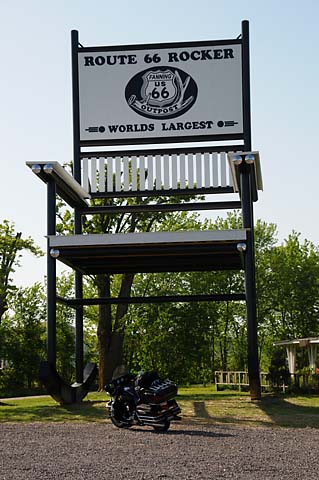 ---