---
13 May 08, 6:00 PM CDT, Joplin, MO
I have arrived in Joplin, in the southwest corner of Missouri. There is the possibility of severe weather tonight. The National Weather Service is saying there could be tornados and hail the size of baseballs. Wow!
I will be putting some pictures on the site for both today and for yesterday. I may not get it done before dinner, though. Stay tuned.
Thanks to everybody who has sent me a message, I am certainly reading them, although I might not have replied to them yet.
I want to express my personal thanks to Jansen. Just before noon, I wanted to stop at a Harley dealer to have my handlebars adjusted up a bit. Sometime recently they were lowered, I am not sure when or why, and they bump my knees which I consider a hazard. I wanted them moved up to clear my knees. Anyway, I could see the Harley shop across I-44, but the bridge was closed and I was unable to figure out how to get across. It appeared quite complicated. I asked somebody in a van (Jansen) how to get across. He thought a moment, then said follow him. I followed him around twenty or thirty corners, or so it seemed, and suddenly we were at the Harley shop. So, Jansen, thanks! Also, thanks to Bob at Ozark Harley-Davidson for getting me back on the road in a very timely fashion.
13 May 08, 10:00 PM EDT, Joplin, MO
The pictures immediately below were taken today. Don't forget to check out the pictures from yesterday that were posted tonight.
This is an old section of Route 66. The road is concrete sections. The curb is very gentle, supposedly to guide a drowsy driver back onto the road.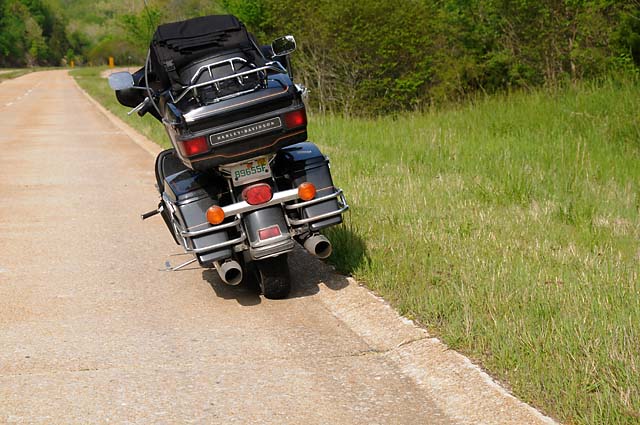 This old section of Route 66 is four-lane and is still in use.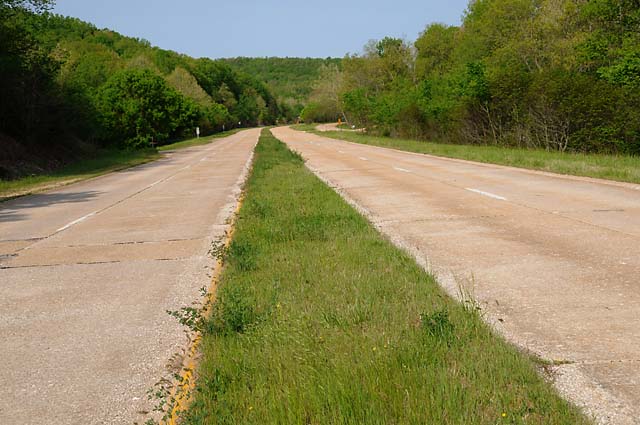 This cut into the rock was said to have been the deepest cut in existence when it was done.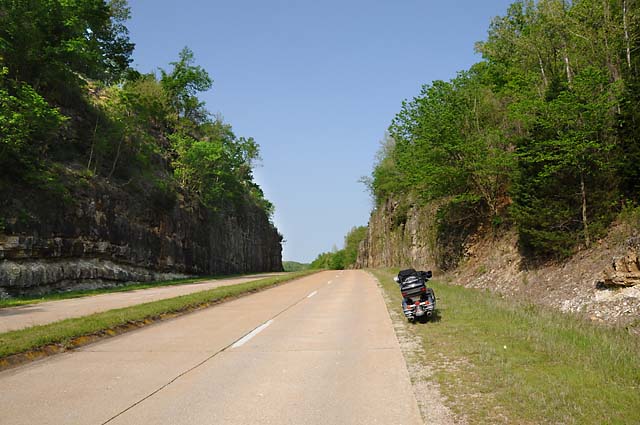 An old bridge on old Route 66.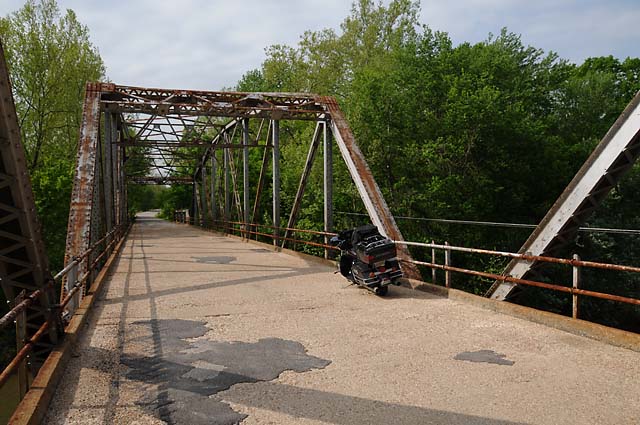 Sometimes it is hard to find the old road. These riders just discovered that they are no longer on Route 66 and are studying maps to figure out where it is.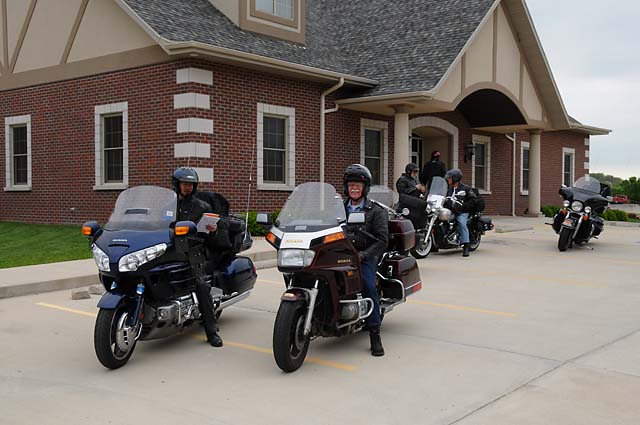 Court House in Carthage, Missouri.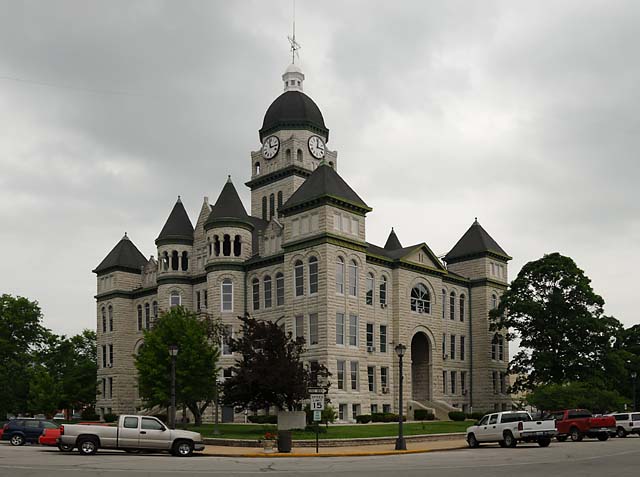 Just like their brothers in flesh, motorcycles sleep standing up.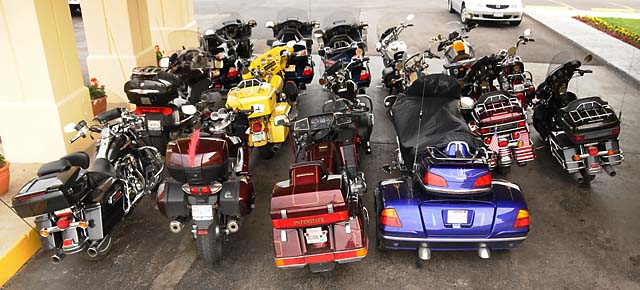 ---