---
14 May 08, 11:00 PM CDT, Yukon, OK
Today was the longest ride so far. We left southwestern Missouri, travelled about 13 miles through Kansas, and into the center of Oklahoma. I have put 2,506 miles on the bike since leaving home. It was cloudy most of the day, with a few sprinkles at the end of the ride. During dinner we had a thunderstorm.
This bridge is in Kansas, was built in 1923, and is called the Rainbow Curve Bridge.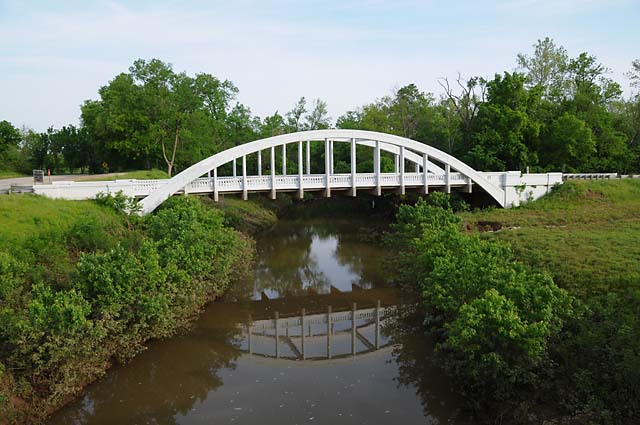 This section of Route 66 is one of the oldest. When it was built, there was enough money for half the concrete that was needed. Oklahoma had a choice -- build only half the length, or build only half the width. They picked the latter. It is one lane wide. Gravel was added to the sides sometime later to make it somewhat better for two-way traffic.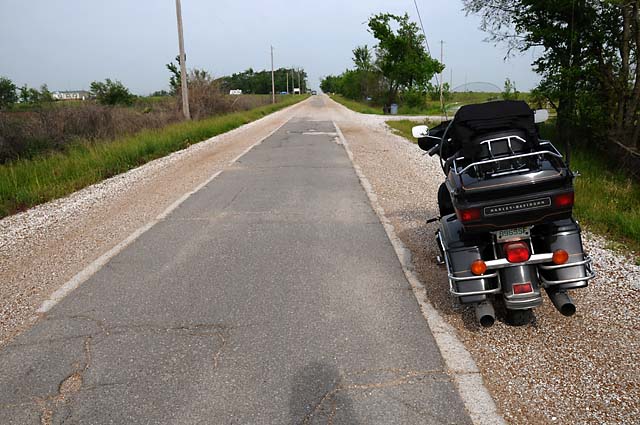 Another old bridge on one of the old parts of Route 66. This is the Pryor Creek Bridge, built in 1926.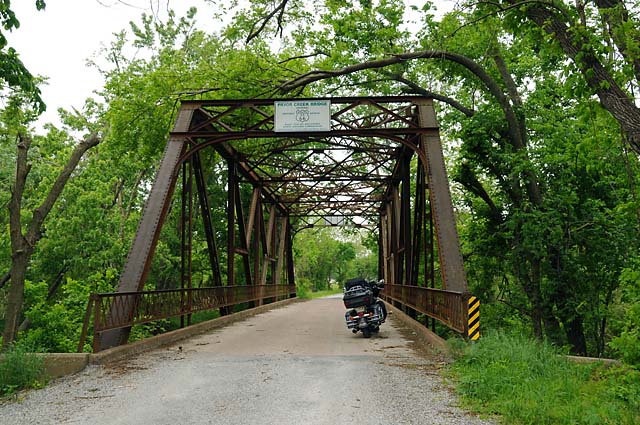 Some of our bikes parked at the front of the Will Rogers Museum. Once upon a time, there was a statue of Will Rogers here. You will see the statue in its new place in the following two pictures.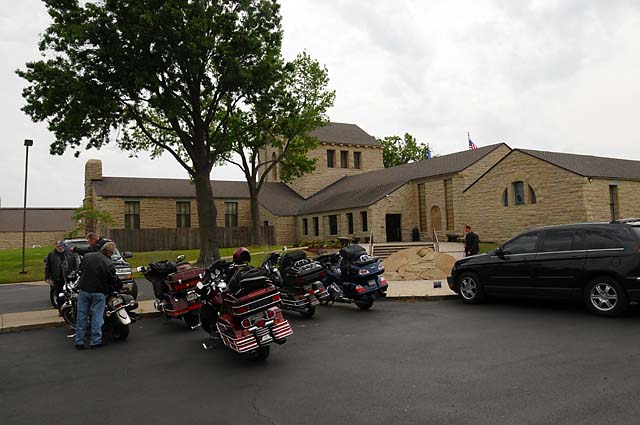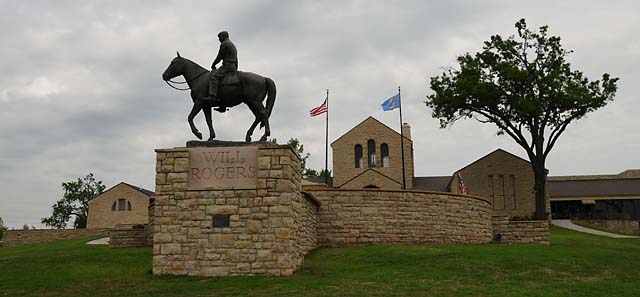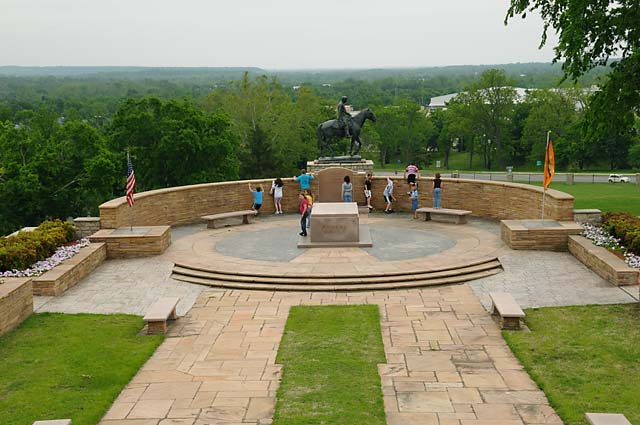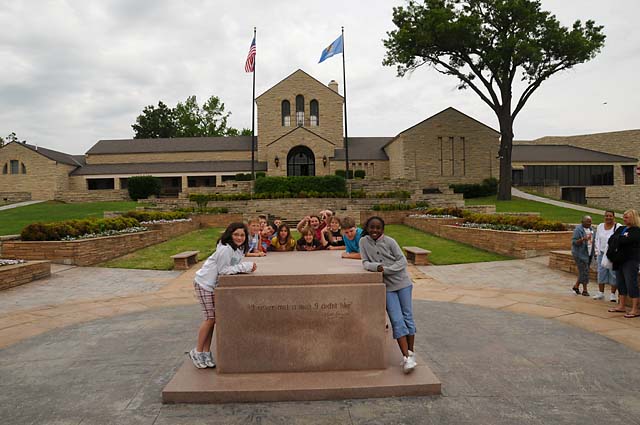 Fourth graders from Broken Arrow, Oklahoma visiting the Will Rogers Museum. They are about the age I was when I was here in 1952.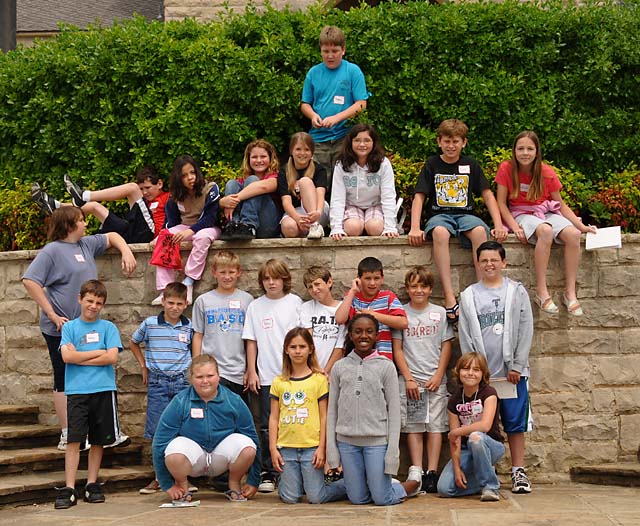 More bridges. These cross the Verdigris River.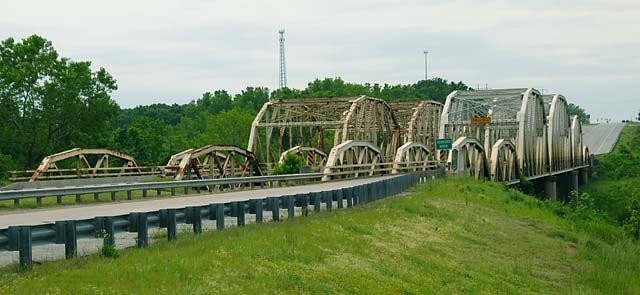 The Blue Whale.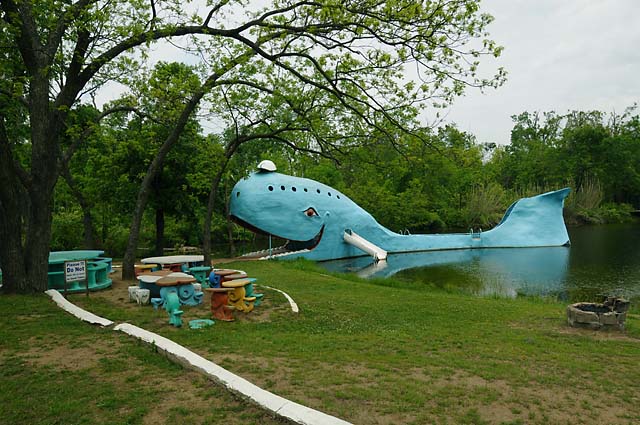 The Oklahoma Capitol Building as seen when arriving on Route 66 from the north. When I was here in 1952, it did not have a dome. Note the difference in the following picture which was a 35mm slide taken by my father in 1952 looking south on Route 66.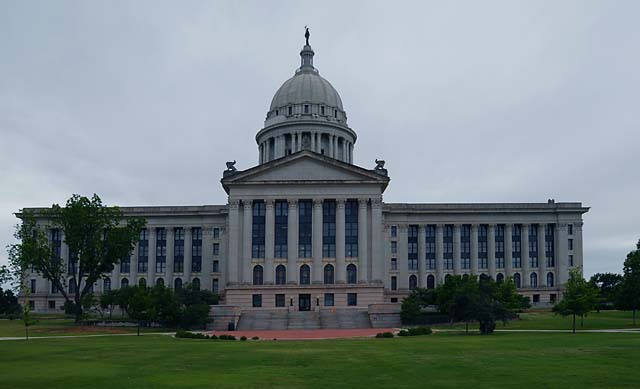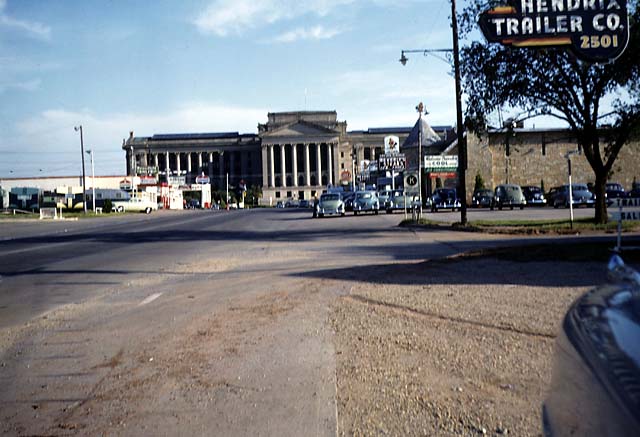 ---