---
15 May 08, 11:00 PM CDT, Amarillo, TX
A good day today, no rain, temperatures not too bad. We are in Texas now, just for one night. Tomorrow we pass the Route 66 half way point. The first photo opportunity this morning was another bridge in Oklahoma. This is the Pony Bridge crossing the South Canadian River. I measured the bridge, a Lucchese boot length at a time, and it was, more or less, 38 arches and 3,944.33 feet long. It was built in 1933. I would tell you why it is called the Pony Bridge if I knew why. I could look it up on the Internet, but I am sure that some enterprising reader will do it for me and send me an email.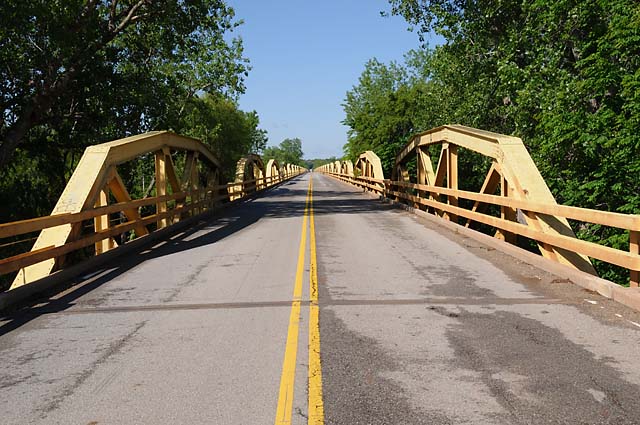 The next Kodak moment came at the old Lucille's. It is closed now.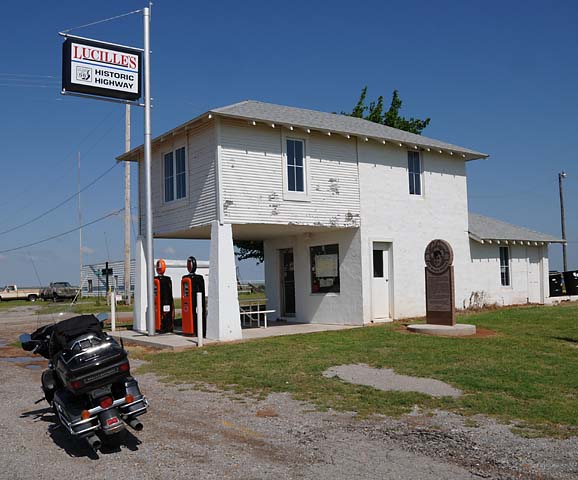 So are the motel rooms.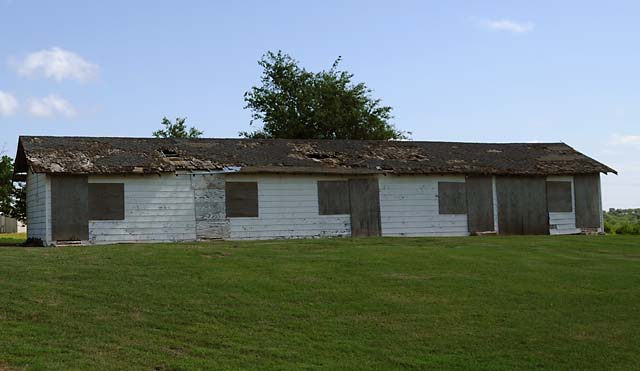 But I am happy to report that there is a new Lucille's and it is run by "Bill at the Grill" Lindsey. Bill showed us around the new place while I consumed a chocolate shake.

Welcome to Texas!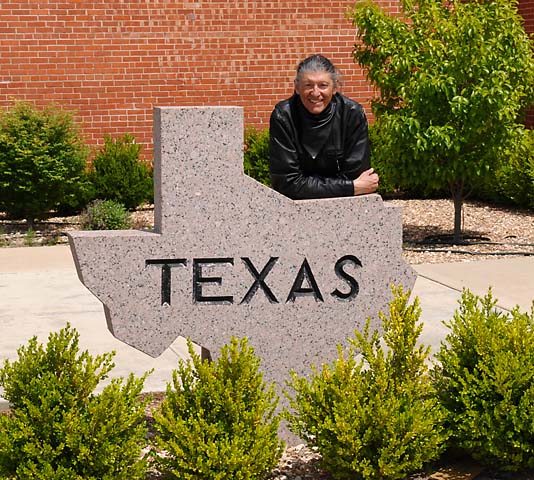 This is the "U Drop Inn" in Shamrock, Texas.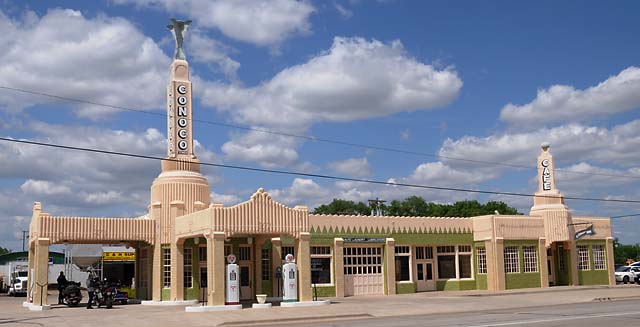 The Cross in Groom, Texas. That's Frank, our AMA Tour Leader, in miniature at the bottom of the Cross.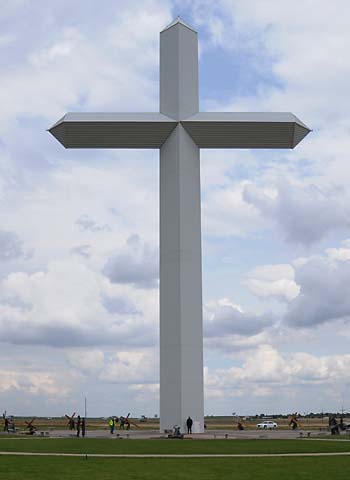 Arriving at our hotel in Amarillo, Texas.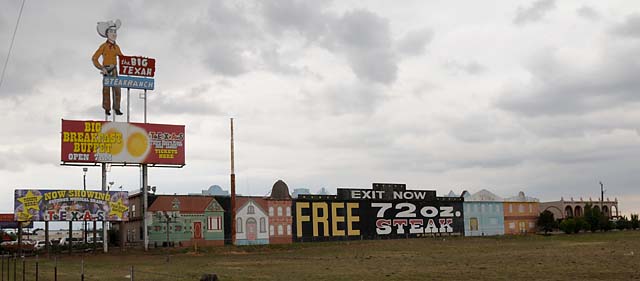 These are the rooms of the "Big Texan Steak Ranch and Motel". You can see our horses tied up out front. That's my trusty steed with the grey blanket.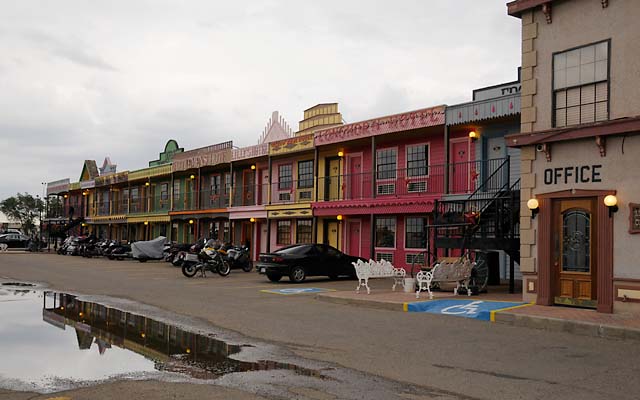 Here's the restaurant. If you can eat 72 ounces in an hour, it is free. I had an 11 ounce steak, and gave half of it away. Let's see now, I ate about 6 ounces, and if I did that 11 more times, that would be 72 ounces. Maybe I'll try it next time.

---