---
16 May 08, 11:00 PM MDT, Santa Fe, NM
We are in Santa Fe. I have ridden 3,097 miles since leaving home. That beats my previous trip record of 2,734 miles. The weather was good today, a little chilly at times, especially at the higher altitudes.
The Cadillac Ranch near Amarillo, Texas.

AMA Route 66 Tour members admiring their handiwork, and that of their predecessors.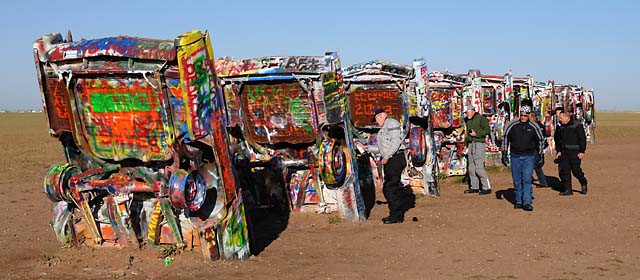 Needs a little more paint here.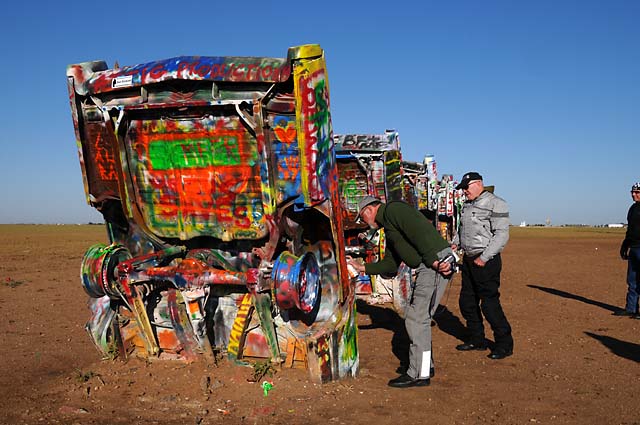 Jessica and Danny have added their names for posterity (or maybe just a few days).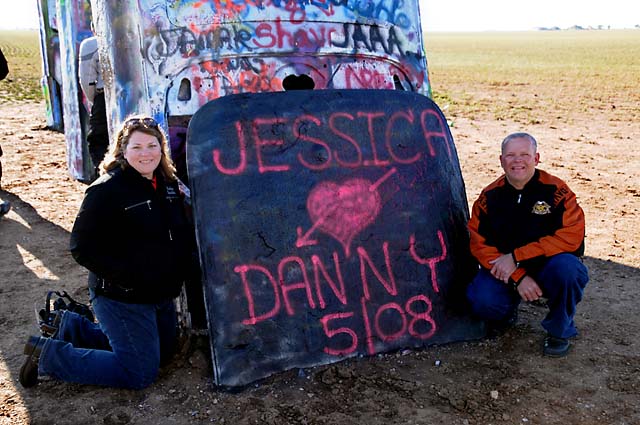 Mike having a coffee at the Route 66 MidPoint Cafe in Adrian, Texas.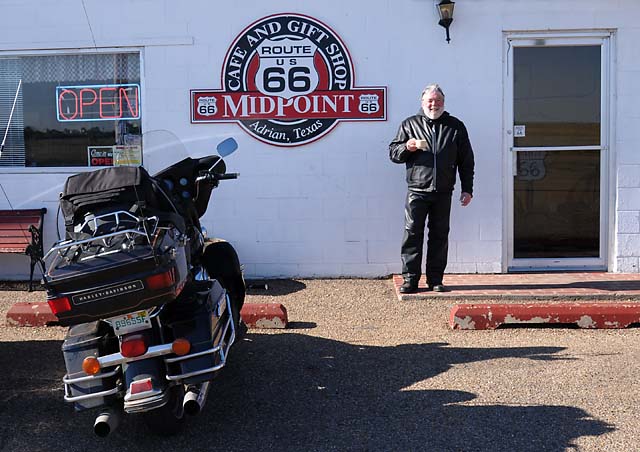 Bill and his bike at the Route 66 MidPoint sign. He is 1,139 miles from Chicago with another 1,139 miles left to Los Angeles.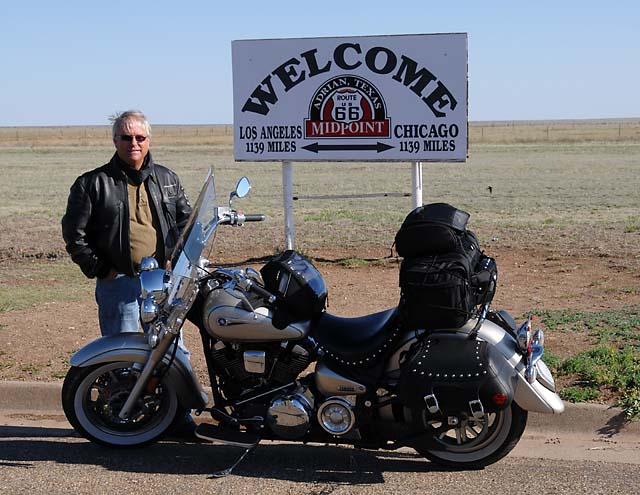 Coffee time at the Route 66 MidPoint Cafe. Clockwise from the bottom left is JJ, Mick, Mike G, Mike H, Danny, Jessica, and Dick.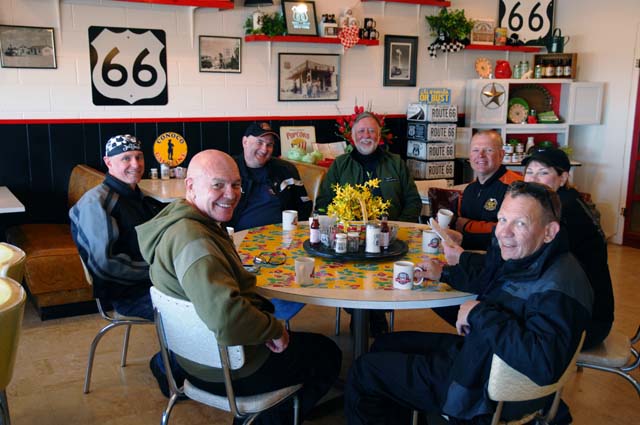 The Glenrio, Texas ghost town at the Texas / New Mexico border. Even the sign is suffering. It used to say "First Motel in Texas" on this side and, on the other side, but completely missing now, "Last Motel in Texas".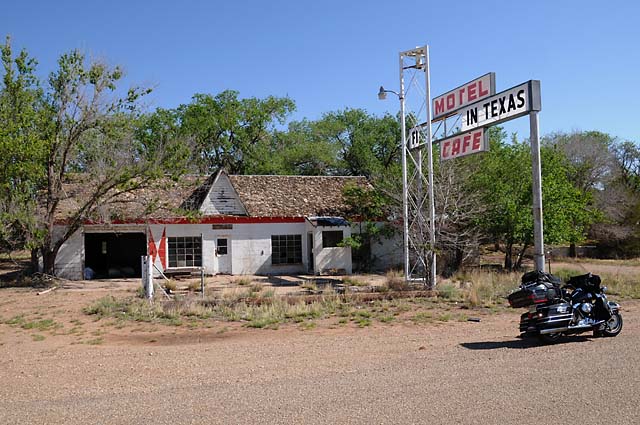 TePee Curios in Tucumcari, New Mexico.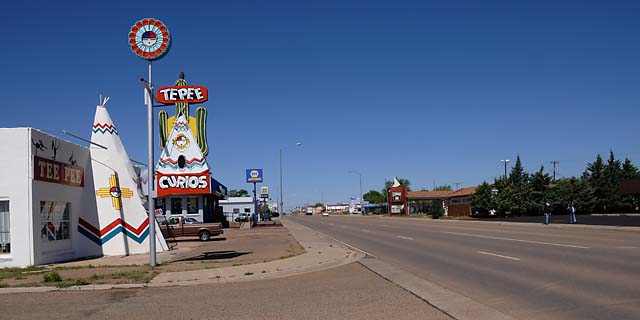 Kurt on his bike at the Blue Swallow Motel in Tucumcari.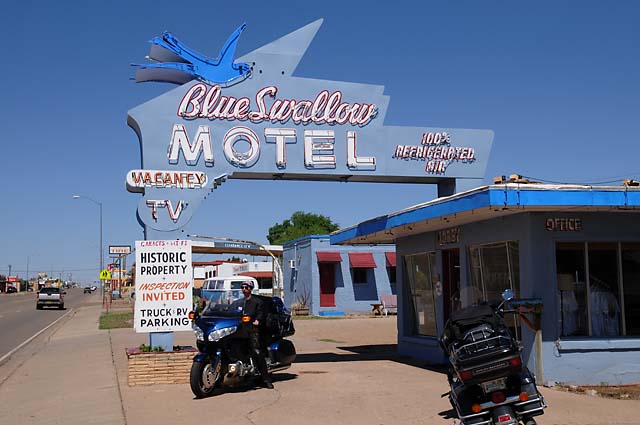 Dr Bob trying to look as modern as this Route 66 memorial in Tucumcari.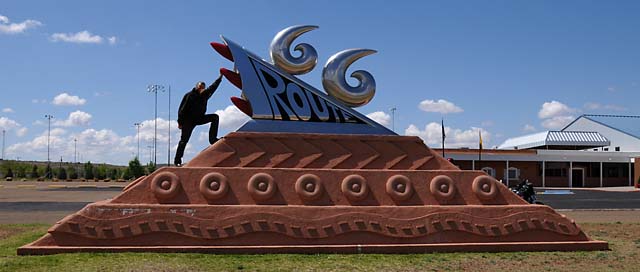 US84 just north of I-40. The road looks long with mountains ahead, and with snow on the mountains on the left.

Snow capped mountains close to Santa Fe. This picture was taken about 7,000 feet above sea level, about the same as Santa Fe which is 7,040 feet above sea level.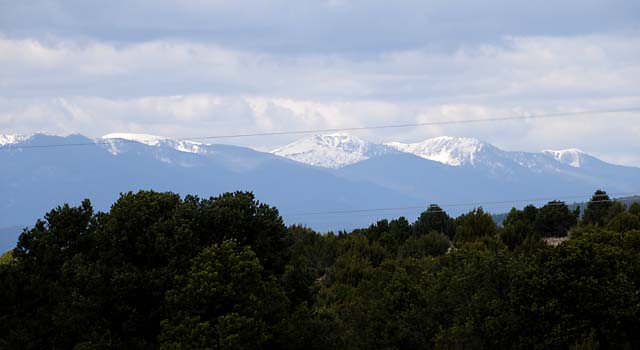 The New Mexico Capitol Building in Santa Fe.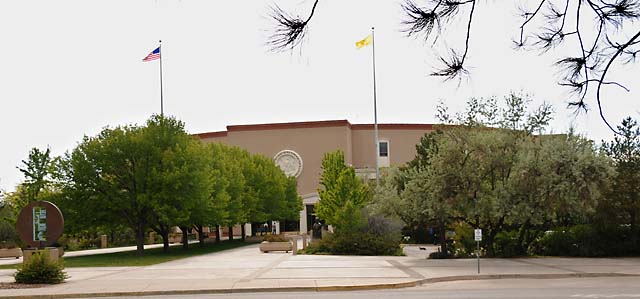 The Capitol up close.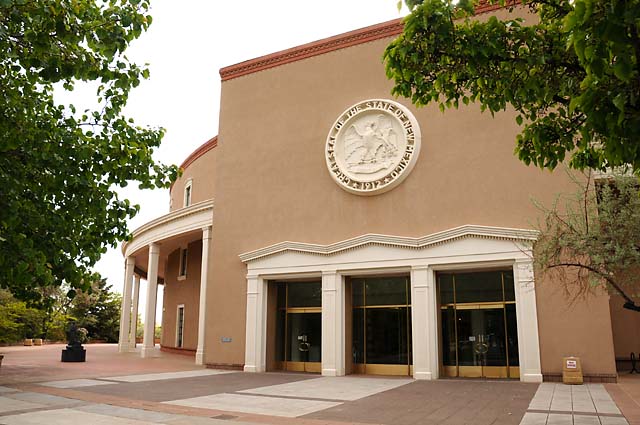 The Hotel St. Francis, our home for two nights. We are in the heart of Santa Fe.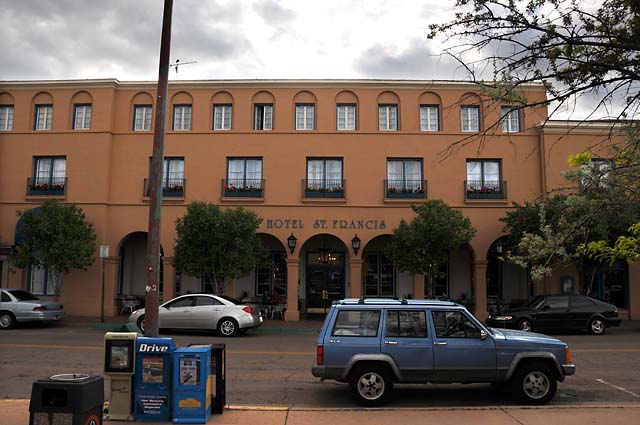 Across the street from the Hotel St. Francis.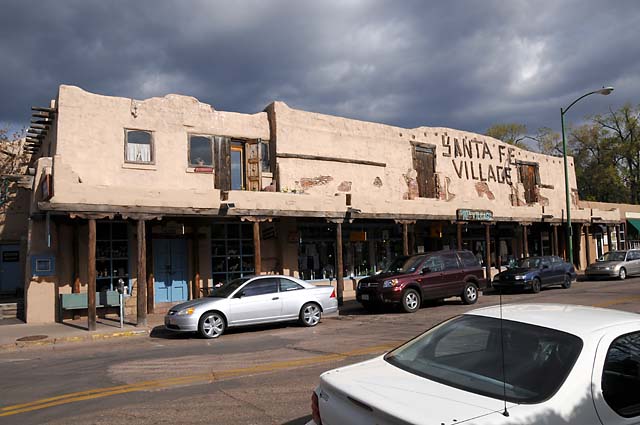 San Miguel Church. This is the oldest church structure in the USA. The original adobe walls and alter were built by Tlaxcalan Indians from Mexico around 1610.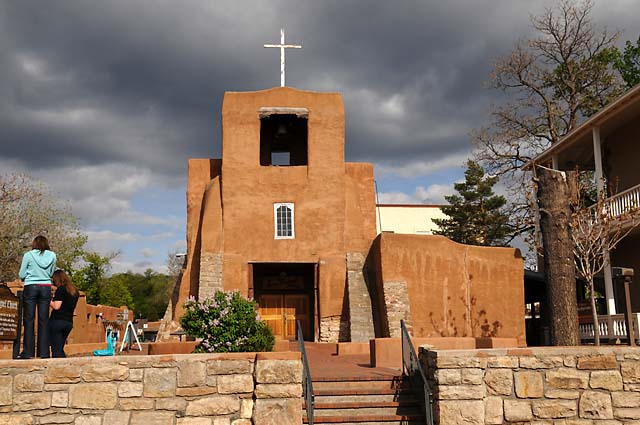 ---