---
18 May 08, 11:30 PM PDT, Winslow, AZ
This was a busy day. I put 392 miles on the bike. That's the most so far on the Route 66 Tour. It was the warmest day so far. My bike thermometer was showing something in the 90's during the afternoon. That made me want a chocolate shake. I followed Route 66 until I came to the Petrified Forest National Park. I went through the park, then rejoined Route 66 up the road. I shot a lot of pictures today, here are some of them.
I forgot to mention it, but I saw a road runner on Friday (the 16th). He was running to hide, and I had no chance whatsoever to get a picture of him. I am hoping to get one, but I already know that it is very difficult.
Pre-1937 Route 66 crossing the Rio Grande in Albuquerque.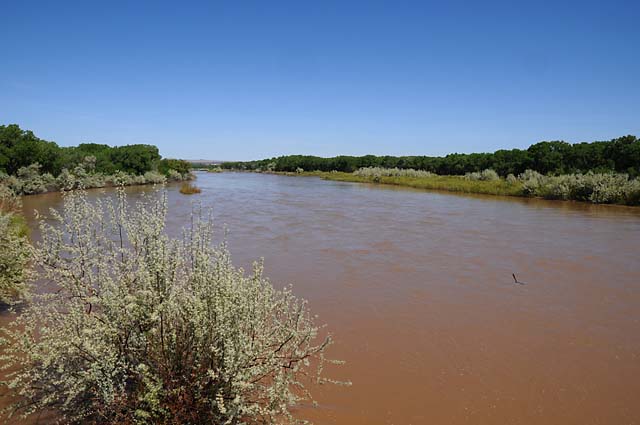 The Rio Puerco bridge west of Albuquerque.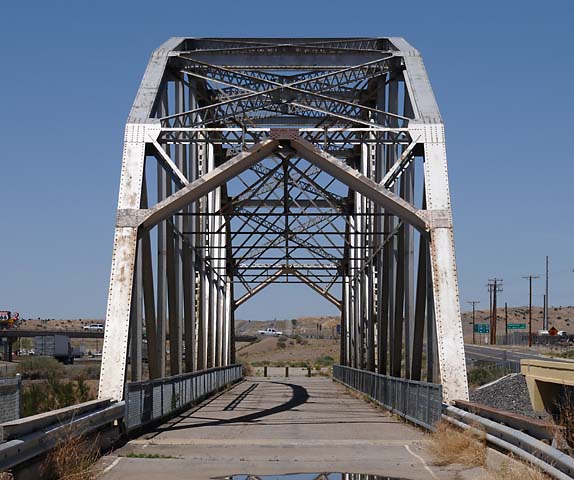 Between Albuquerque and Gallup. I knew I had arrived in the Southwest when I saw the red rocks.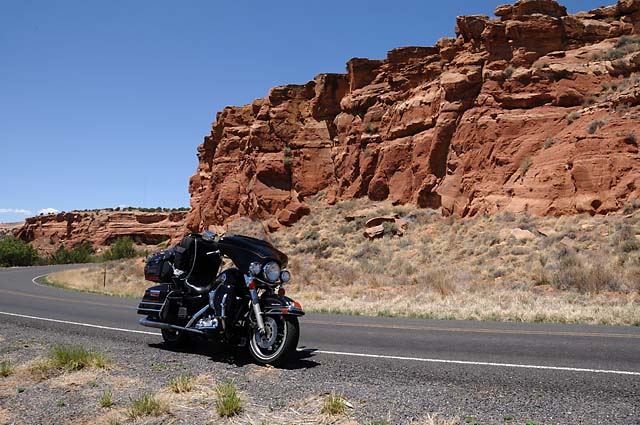 If you don't see a train, you probably left Route 66!

A cattle guard. I guess cattle are welcome on Route 66, but not on I-40.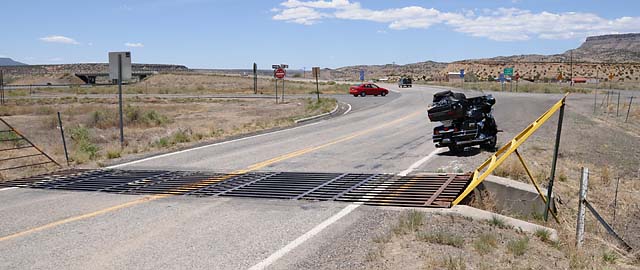 The Continental Divide. A raindrop falling on the east side of the Continental Divide will find its way to the Atlantic, a raindrop falling on the west side will find its way to the Pacific. Don't ask me how long it takes, though.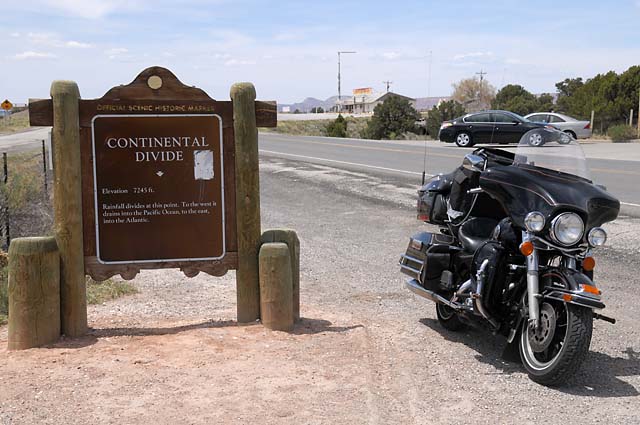 The scenery looking north at the Continental Divide.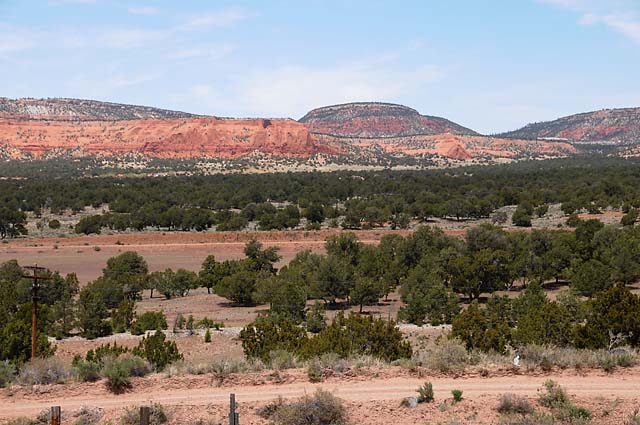 Tee Pee Trading Post in western New Mexico. See the bird? I think he is following me.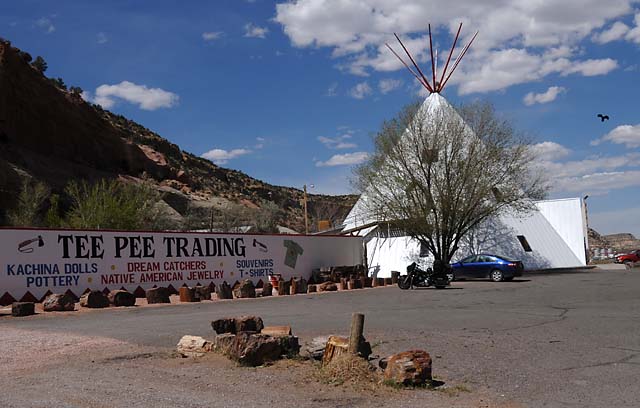 The Painted Desert inside the Petrified Forest National Park. Minerals were deposited over 200 million years ago, then exposed by the Little Colorado River. The next several pictures are all from the Painted Desert.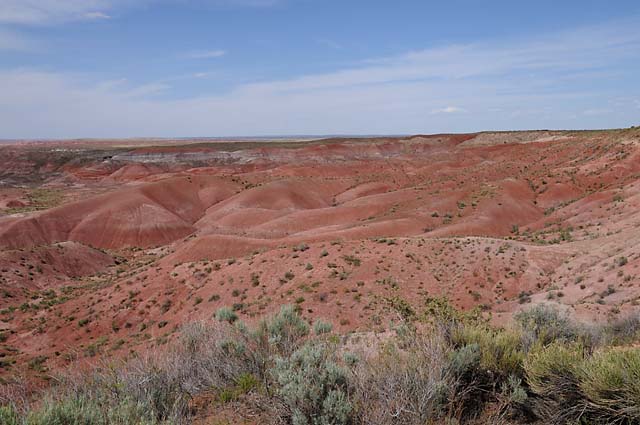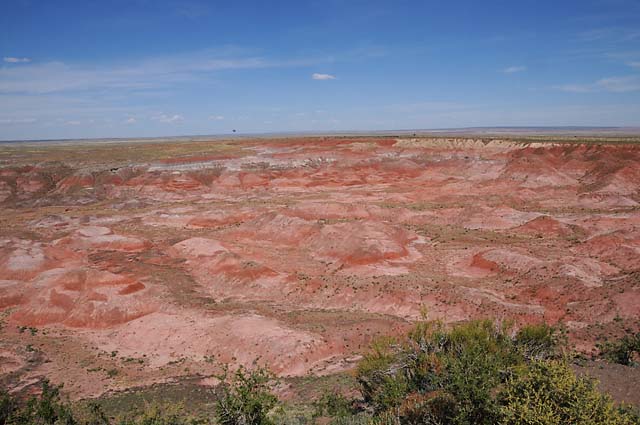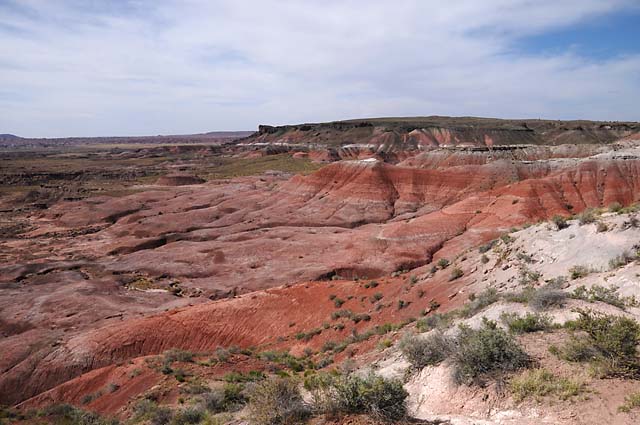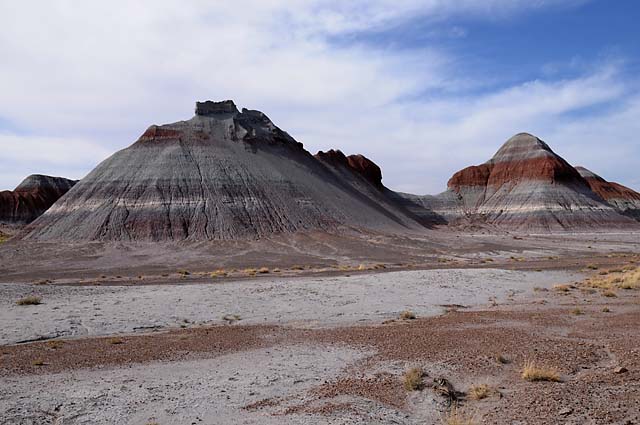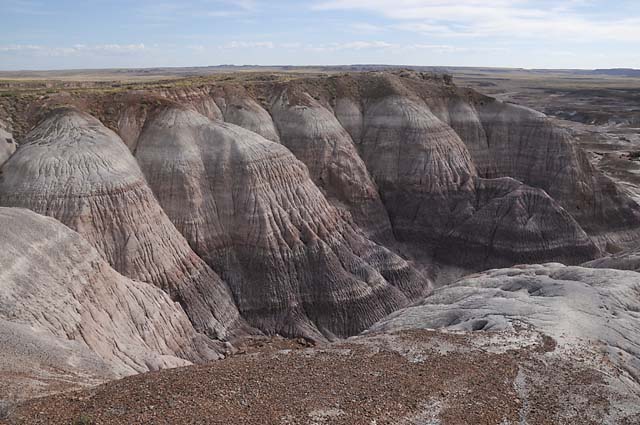 This petrified log bridge was breaking, so a concrete support was made in 1917.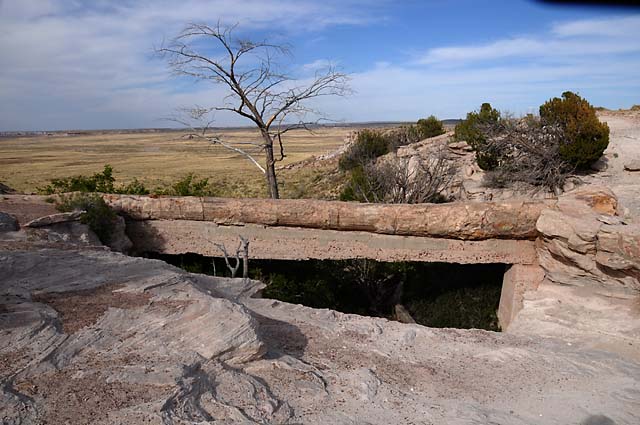 The next few pictures are petrified wood from different locations in the Park.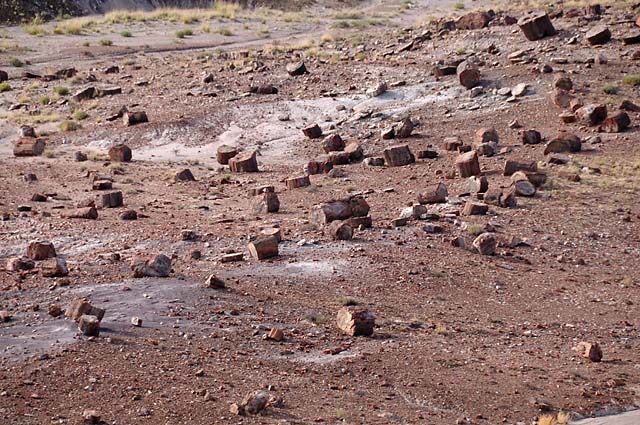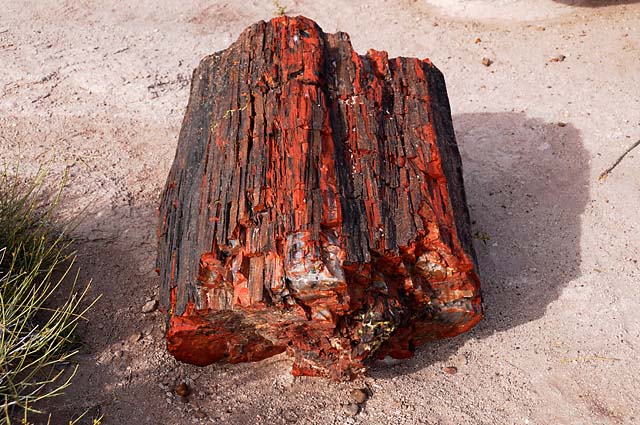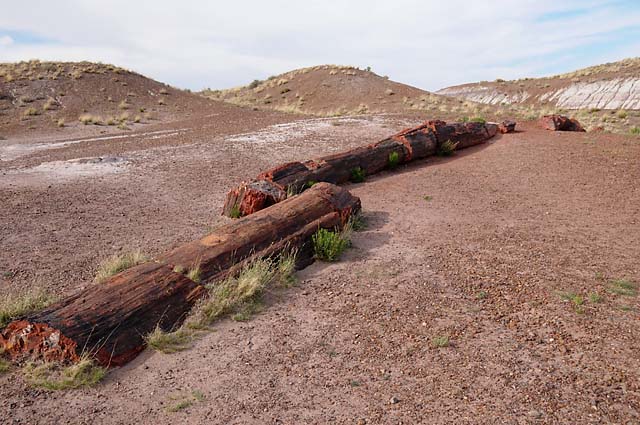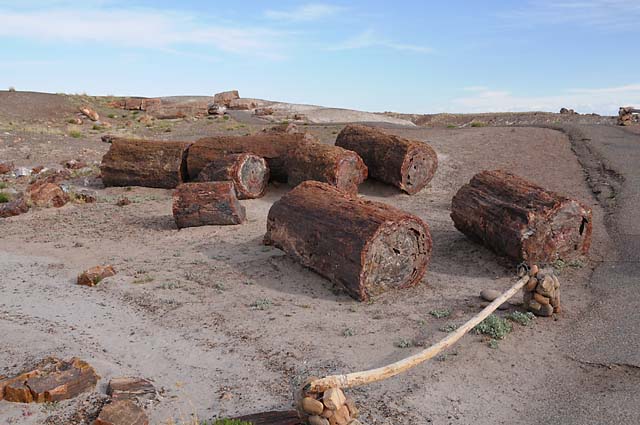 I think this bird is following me.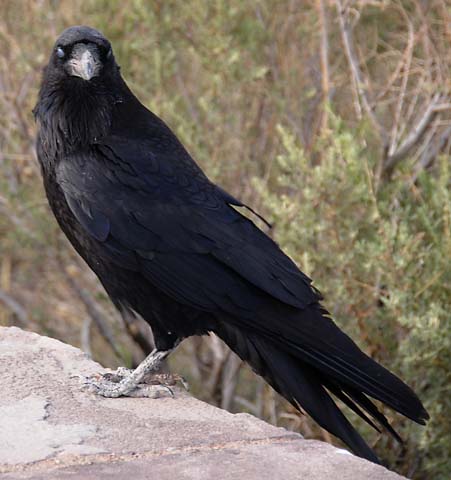 ---