---
19 May 08, 11:00 PM PDT, Grand Canyon Village, AZ
It is too late tonight to give a full report of the day. I will give you three pictures, and then do a further update tomorrow on today's ride. Today was the hottest day, the thermometer on my bike said it was 100°F when I left Cameron and headed west to the Grand Canyon. I started the day by going backwards. There was more to do yesterday than I could accomplish, so I finished it up this morning. But, I will only touch on that tonight, it is too late, and I want to check my email and get to sleep. I have to go to another building to get an Internet connection. If it were not for that fact, I just might have done a full update tonight. So, here's what I will do tonight. The first picture shows where we are now, the Grand Canyon.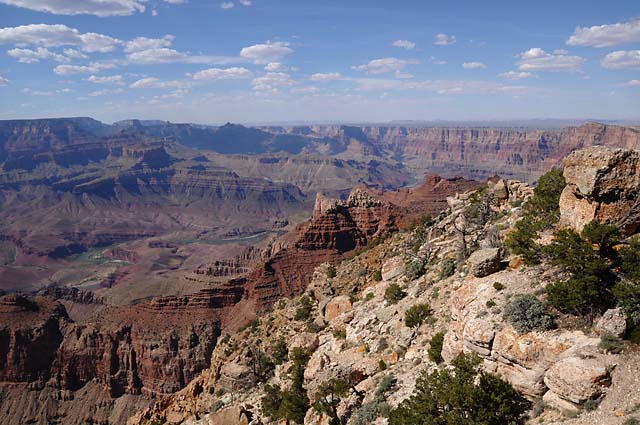 The second picture shows how I started the day.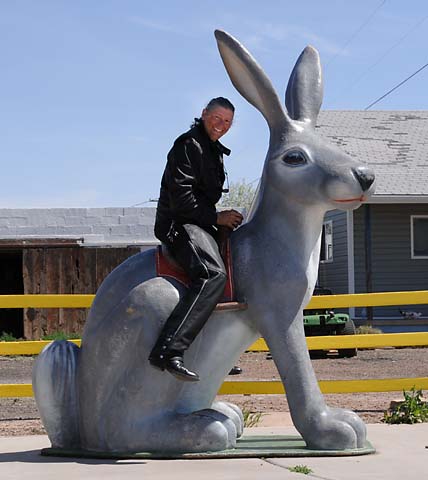 That is the jackrabbit, a famous icon on Route 66.
Finally, for tonight, the third picture proves that bird is still following me! Why won't he leave me alone?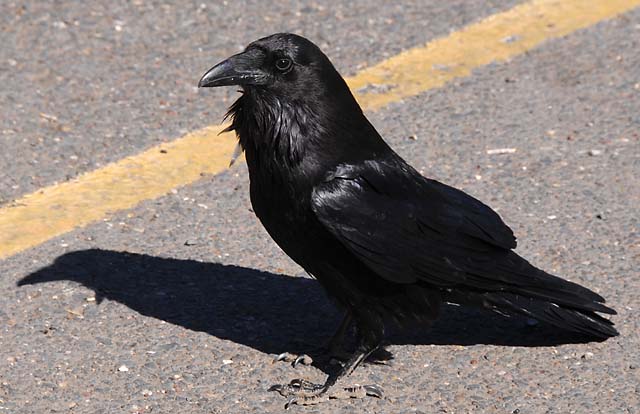 Good night, one and all.
19 May 08 (Posted on 20 May 08 at 7:00 PM PDT)
Before leaving the hotel, I took a few pictures. It is a wonderful old Route 66 hotel called the La Posada.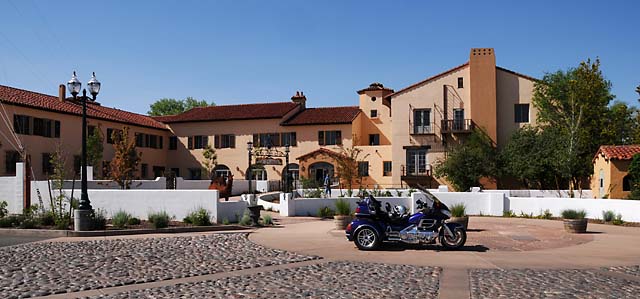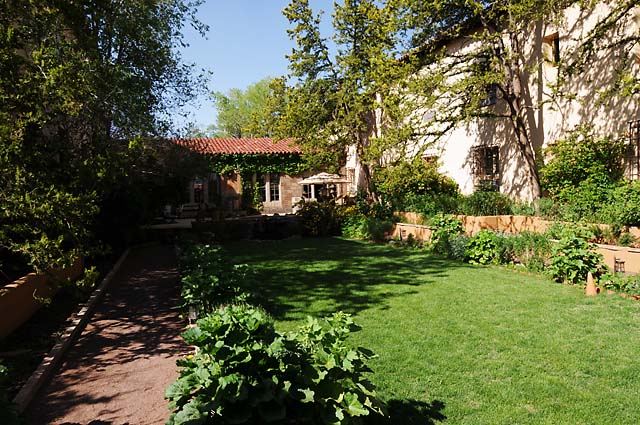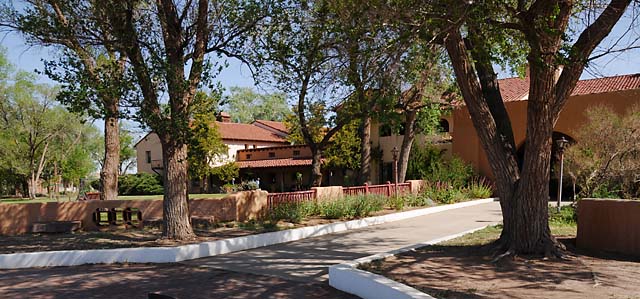 There are several railroad tracks behind the hotel. You can see the San Francisco Peaks in the background. They are just north of Flagstaff.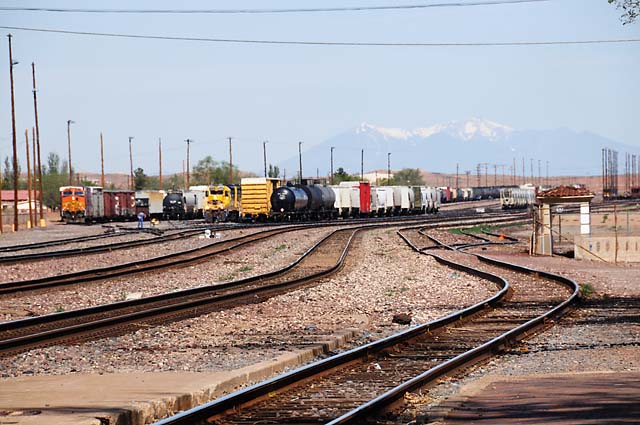 As I said last night, I then began backtracking. I saw another Route 66 icon, the Wigwam Motel, which still operates, and had no vacancies last night. Notice the old cars, one of which is a Studebaker. When my family took their Route 66 vacation in 1952, it was in a Studebaker.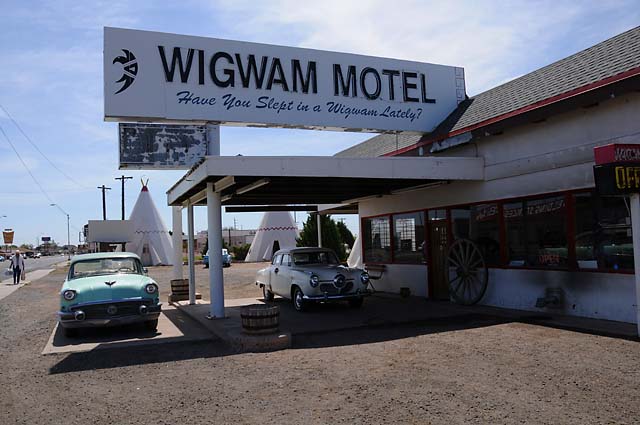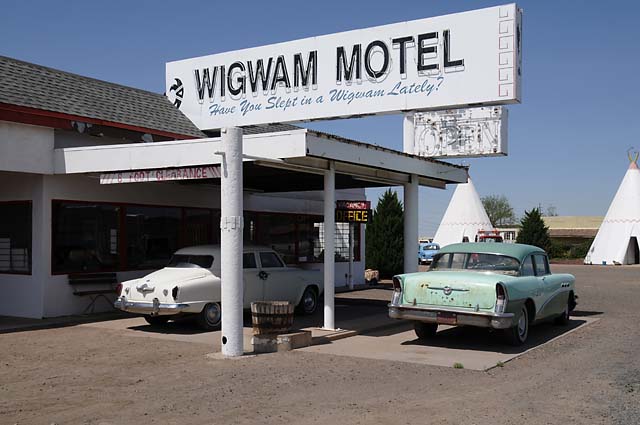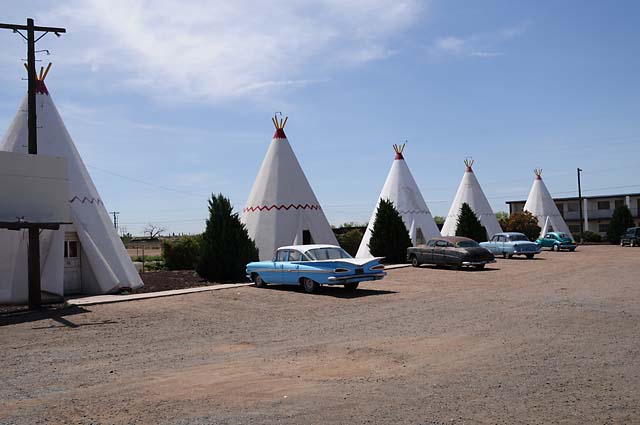 Another old bridge. The San Francisco Peaks are in the background.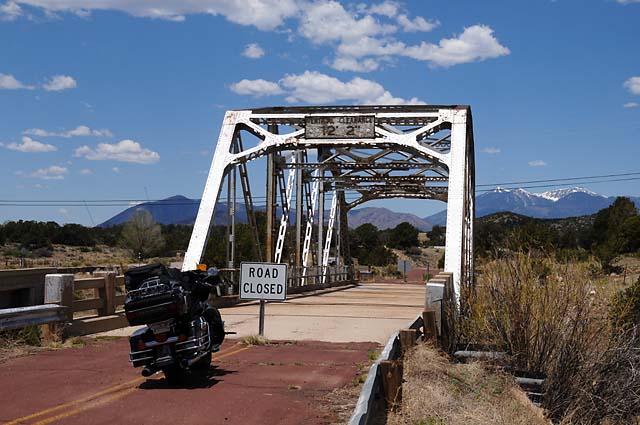 Then I rode past Sunset Crater. It erupted in 1064.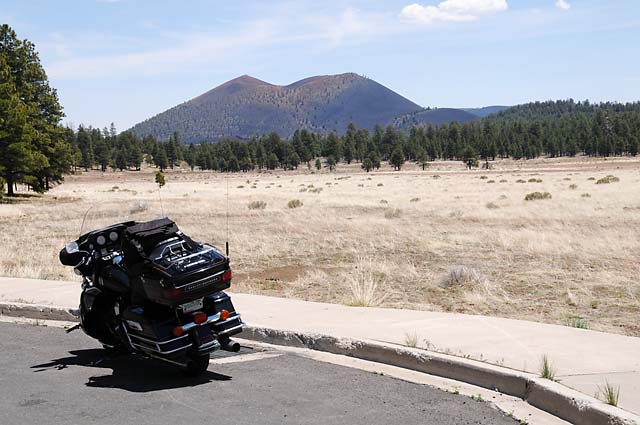 This is a lava field from the volcano.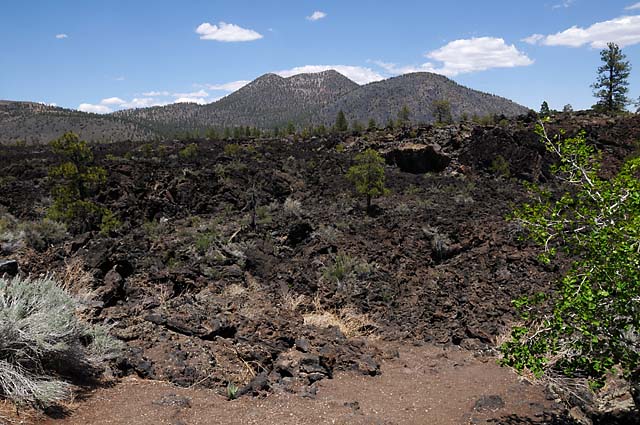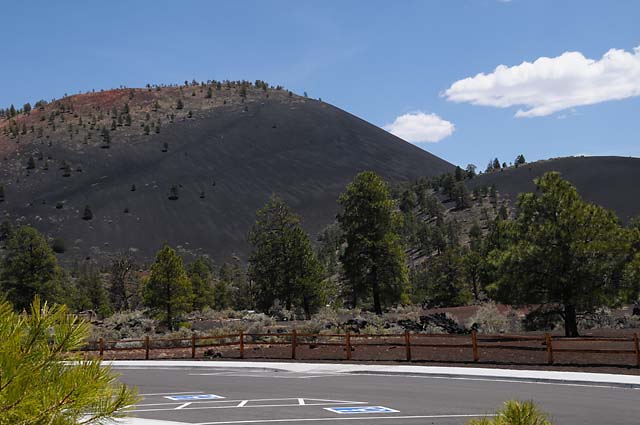 Past old Pueblo ruins.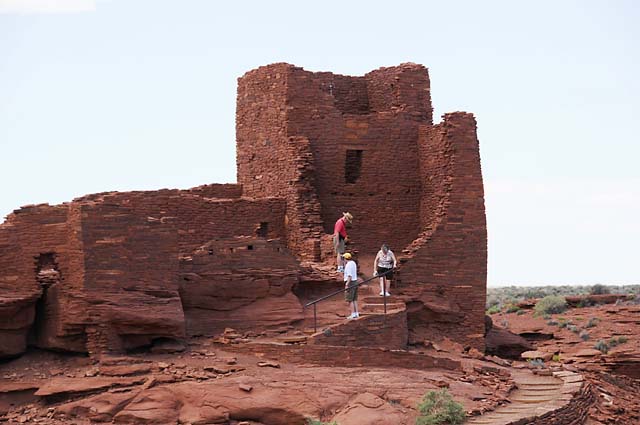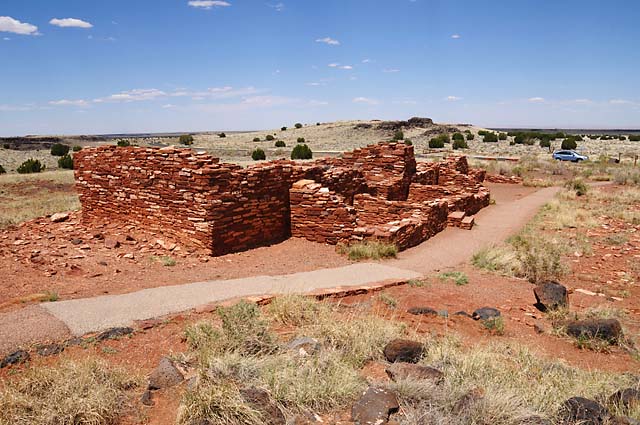 And on to the Grand Canyon.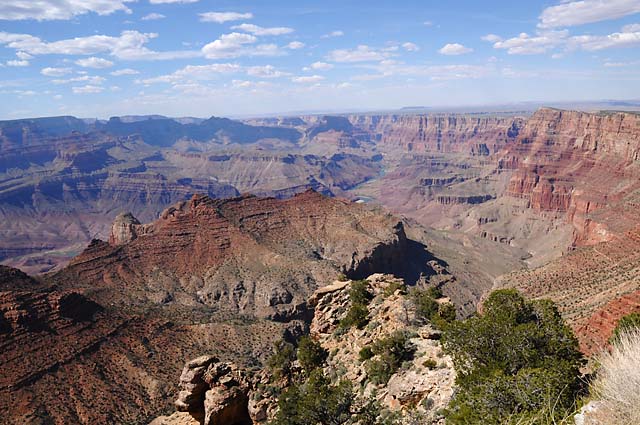 ---