---
29 May 08, 11:45 PM PDT, Las Vegas, NV
I can't believe it. I rode 485 miles today! Maybe that's why I am tired. Maybe that's why it was my longest day yet, from 8 AM to 8 PM. Maybe that's why I got gas more times than any other day, five times.
I left Cindy and Dave's early, just after 8. I took this shot of their house. It is in there somewhere. You can see some roof.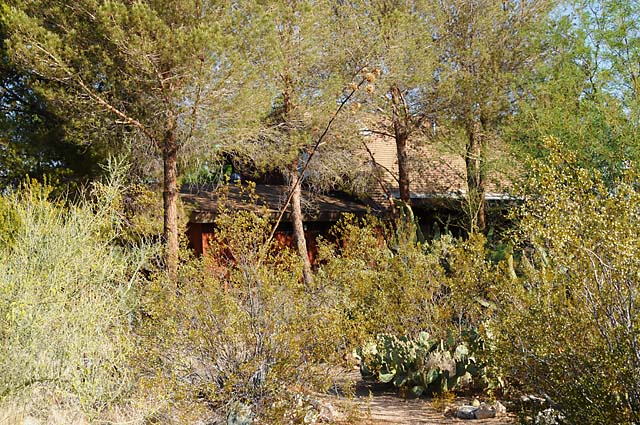 I went through a town called Trona in the Panamint Valley. I liked the scene below -- north of Trona, I rode up into a pass, then through the pass and saw this scene. That's Telescope Peak on the right.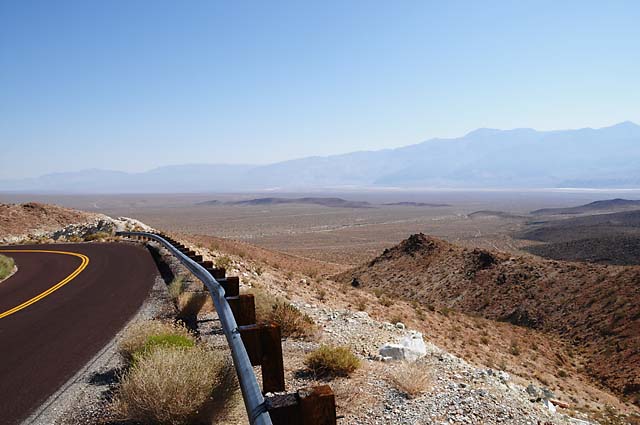 I did several side trips today, maybe that's why the day was long and the miles were many. The first was to get a view of the Sierras. When I hit the road that goes from Lone Pine to Death Valley, I went the wrong way so I could see the Sierras once again. I had to go 25 miles to see this view (and of course 25 miles to get back).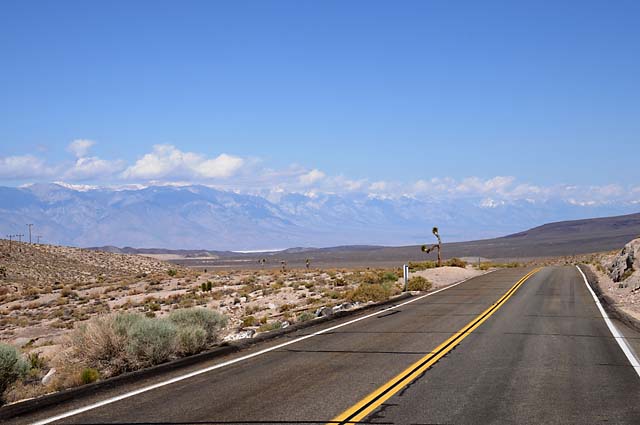 I love the ride into Death Valley from the Panamint Valley. You start at about 5,000 feet, then go down and down and down, not twisting, but straight. It seems you will never get to the valley, which you see the entire time. It is simply a lovely view as you descend. I love it.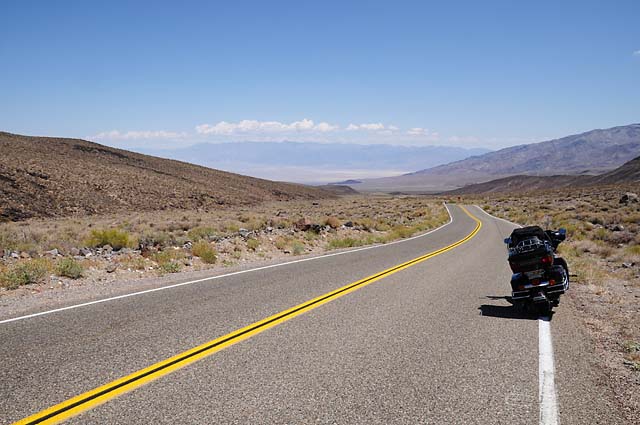 These are the Death Valley Sand Dunes. I was struck by how abstract this picture is. I didn't know that until I downloaded it onto my computer.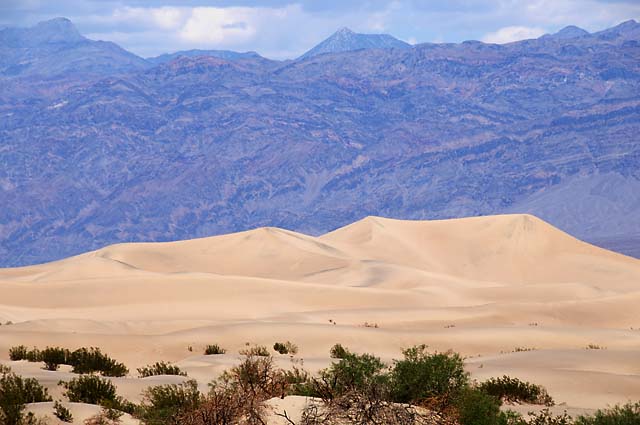 Here's the Furnace Creek oasis.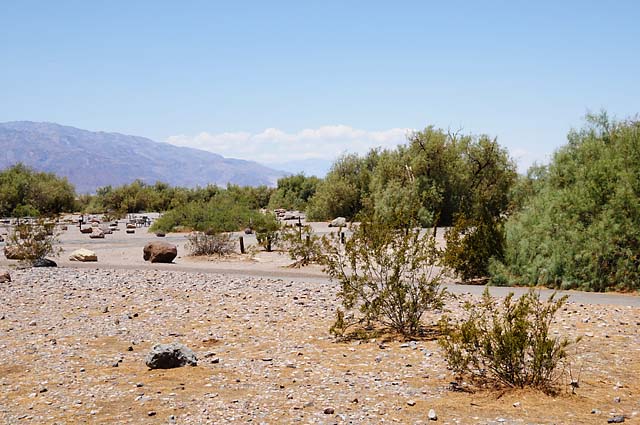 Another side trip, 30 miles each way, was to visit the ghost town of Rhyolite, in Nevada. It was a mining town. Here's the train station.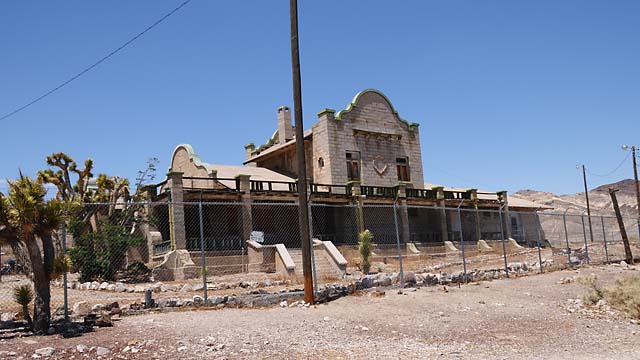 And the Rhyolite Mercantile.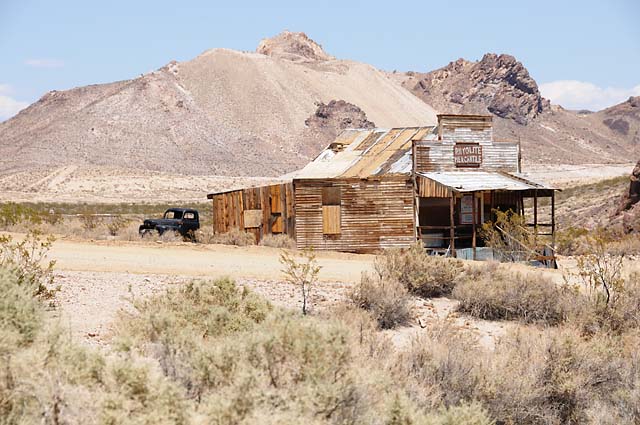 And a bank.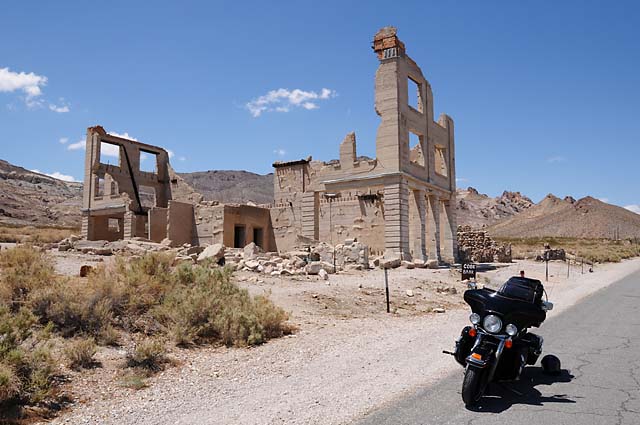 Returning to Death Valley, you pass through Hells Gate. This is 2,262 feet above sea level, and people going into Death Valley thought they were entering Hell, thus the name. I was very disappointed to find that the sign is missing. Here I am heading from Hells Gate toward Badwater.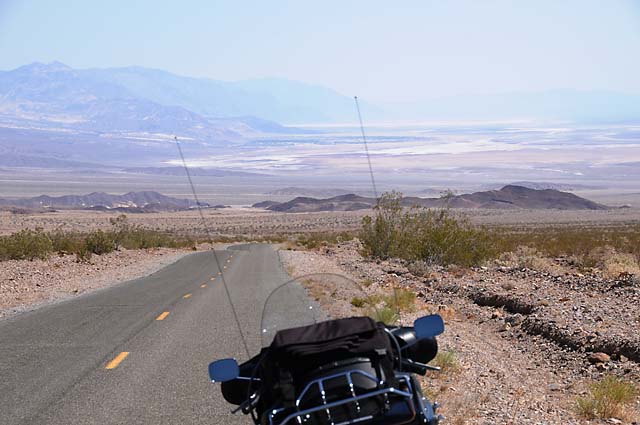 A shot in Death Valley where the 20 mule teams worked.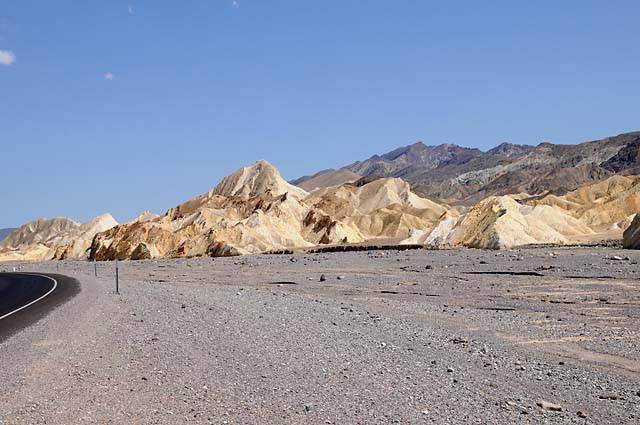 Looking down 5,000 feet at Badwater from Dantes View. You can see Telescope Peak across the valley. Dantes View was a 25 miles each way side trip.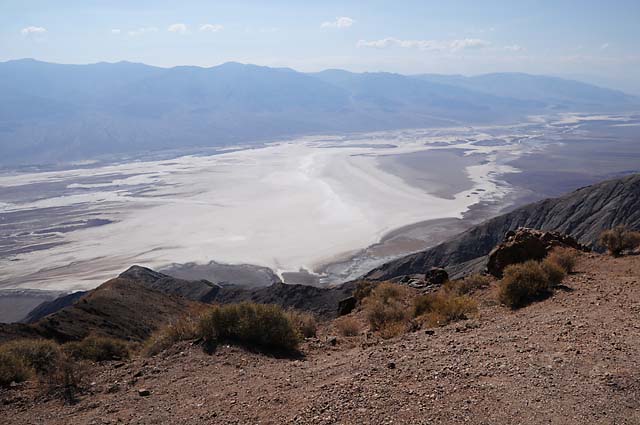 Looking south from Dantes View. You can see the salt bottom of Death Valley.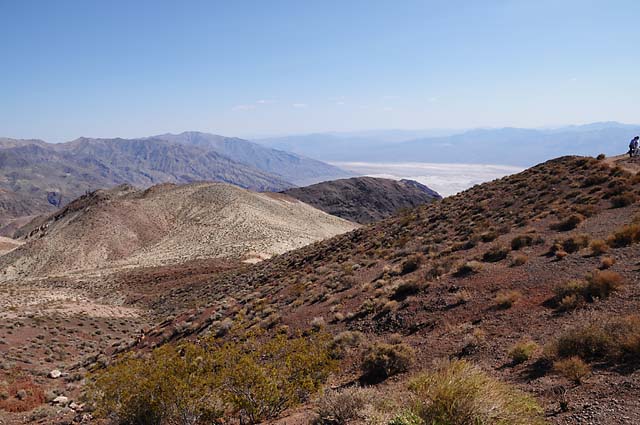 Badwater, 282 feet below sea level.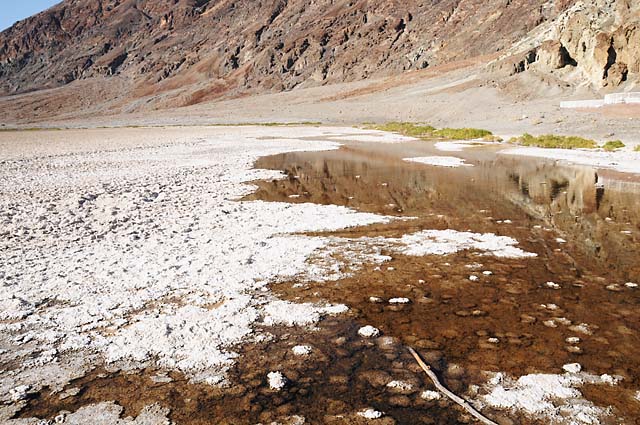 Mountains at the town of Shoshone.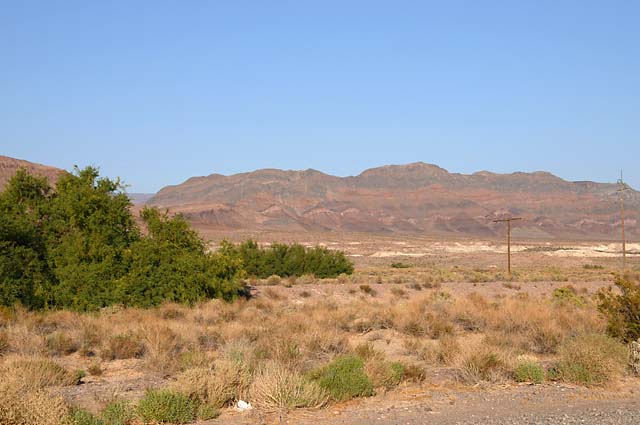 Looking at Mount Charleston from Pahrump. You can see Mount Charleston from Las Vegas.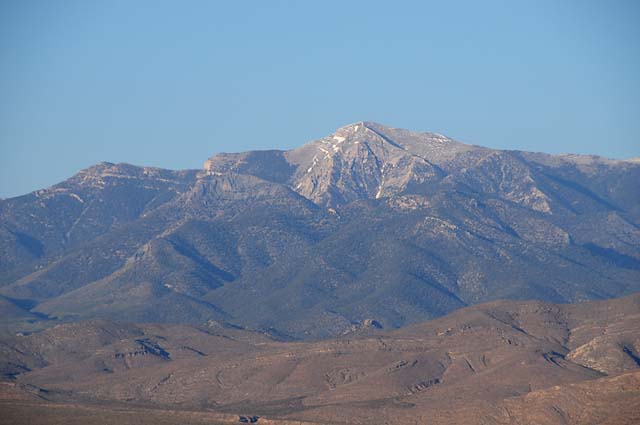 ---