---
4 Jun 08, 10:00 PM MDT, Grants, NM
Today was a transition day. I began the day as a tourist, as I have been since the Route 66 Tour began on May 10. I ended the day as a traveler, as I was before May 10 making my way to Chicago. Over the next few days, I will be making my way back to Florida. I will continue my daily update, no doubt with a smaller number of pictures. Be aware that my plan is to hit four more state capitols on the way home.
While this afternoon was a travel day, I didn't get in as many miles as I had hoped, only 243; I had hoped to have at least 400. By the way, today I passed the 7,000 mile mark since leaving home, and I have shot 1,169 pictures. Anyway, the winds were extremely strong today, usually from the side, and that makes for very tiring riding. I simply quit about three hours earlier than I had planned. I was tired of fighting the wind, and I wasn't going to take it any more.
Enough about the travel part. I want to talk about the tourist part. I began the day in Chinle, Arizona which is the gateway to Canyon de Chelly. I have never been there before, although I wanted to visit it many times but never made it. Canyon de Chelly offers two sights -- it is a beautiful canyon, different from most I have seen, and it has several ruins from the Anasazi. After my visit to Canyon de Chelly, I really headed home, but with a planned stop in the town of Window Rock. If you have read any of the Tony Hillerman novels (the primary characters in his novels are officers with the Navajo Tribal Police), you will know about Window Rock. I had not been to the town of Window Rock before, and I wanted to get a picture of the Window Rock.
Here are some shots showing the beauty of the canyon. It has vertical walls on the side, and a flat bottom! The bottom serves as farmland. It did for the Anasazi in old times, and it does for the Navajo today.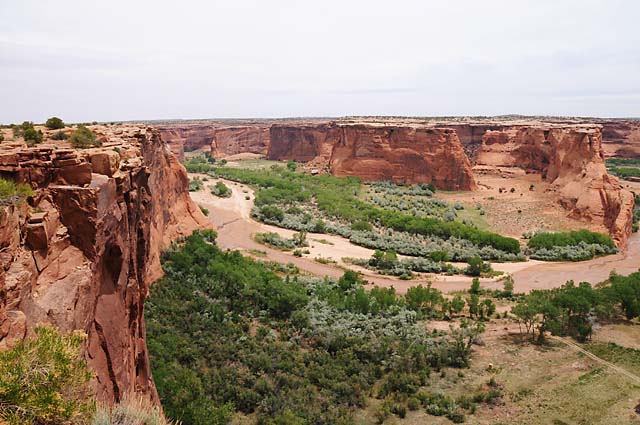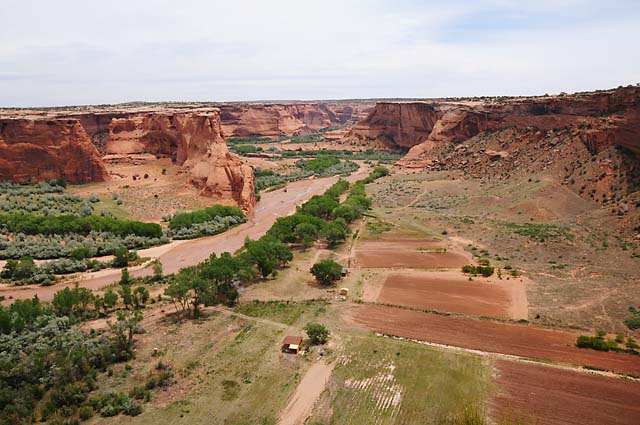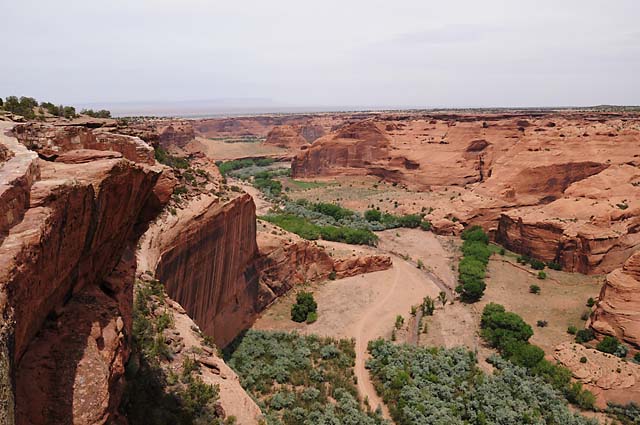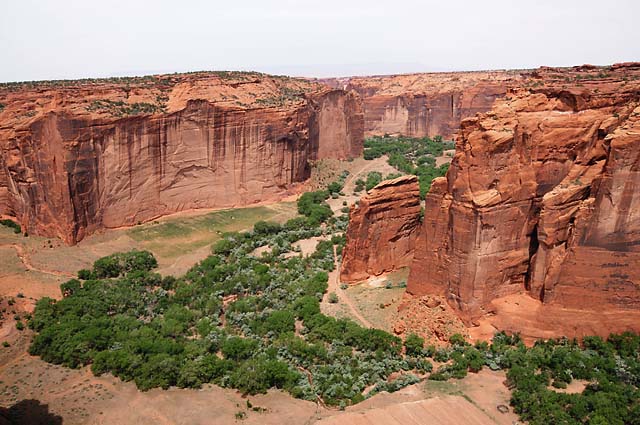 And now some of the Anasazi ruins.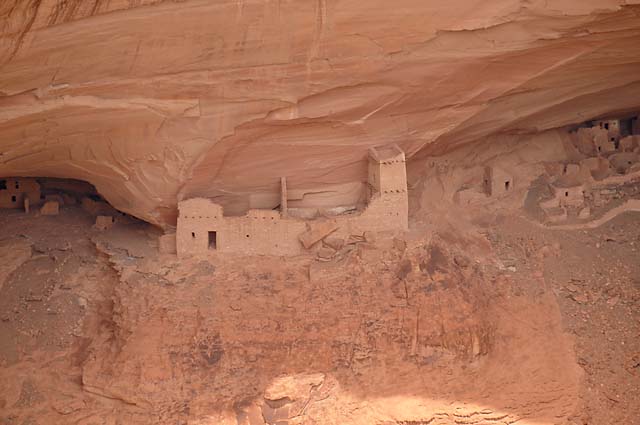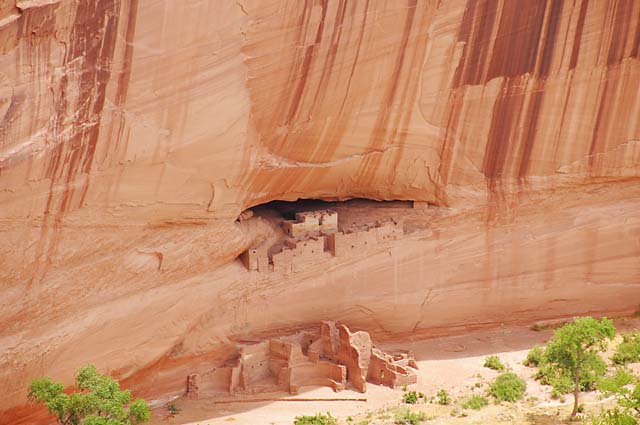 Look how high up the wall these dwellings were -- in the caves.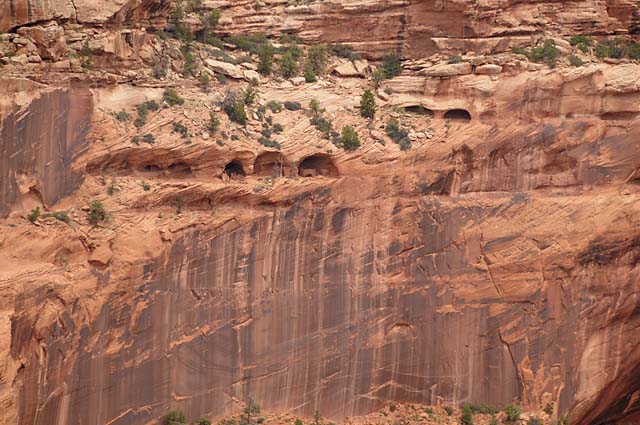 Here's a blowup of the cave area.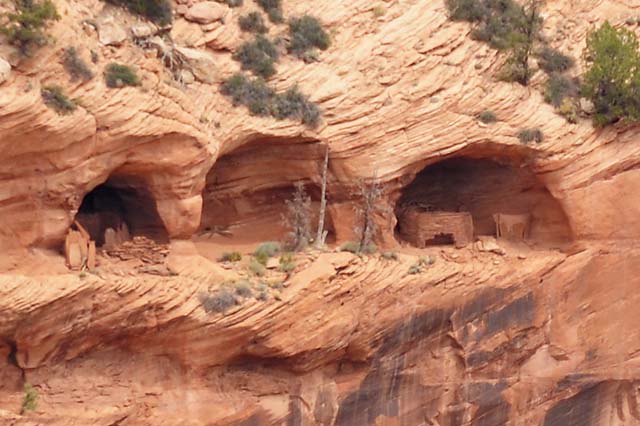 And if you did not guess correctly, this is Window Rock.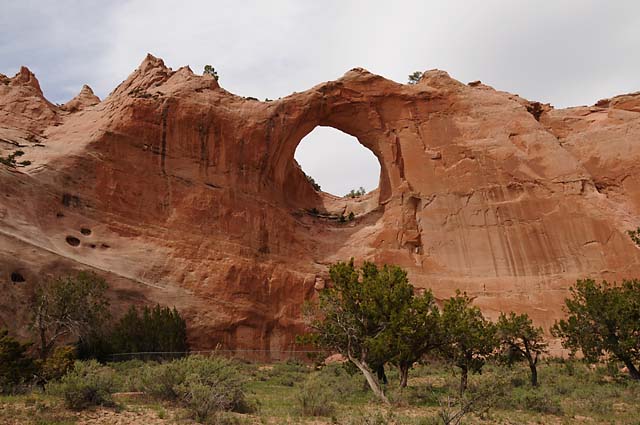 This is a memorial to the Code Talkers. If you do not know about the Code Talkers, you should learn about them right now. You can start with the Navajo web site.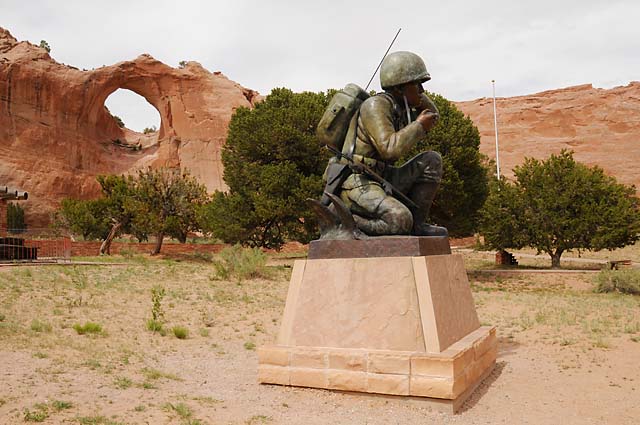 This is the Navajo Nation office. The flags are at half-staff because one of the Code Talkers died yesterday.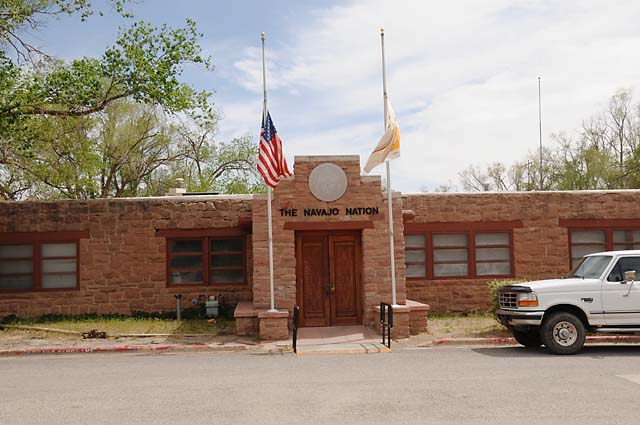 Some pretty cactus along one of the trails.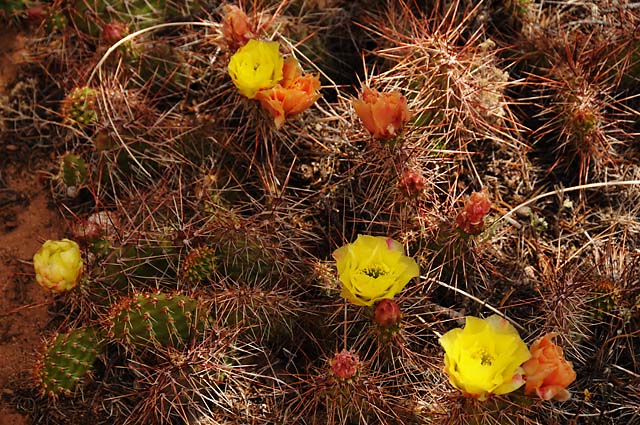 And a very interesting looking tree.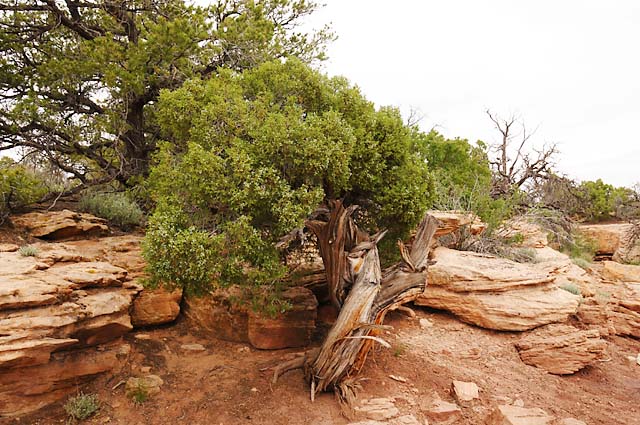 ---