---
29 May 2010, 5:45 PM, Boone, NC
I quit early again today. No rain or thunderstorms, although they had been predicted. I was a little tired, so I decided to call it a day. I now have 1350 total miles, 134 today. I picked up another 90 miles on the Parkway.
No chocolate shake for lunch today, I don't think they serve them on the Parkway. I had lunch at a picnic table along the Parkway. I had packed my lunch ahead of time. A power bar and water. Actually, two power bars. The second one is under the camera to make the lens point up into my face. The water is in my Route 66 biker's mug. It fits in a leather bag on the side of my bike so I can grab a sip any time I want to. I am wearing my 75th Anniversary Blue Ridge Parkway cap. If you check my Intro page, you can see the logo that's on the cap.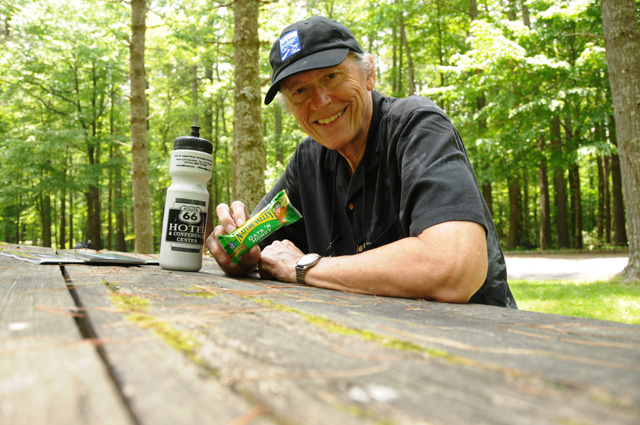 The first picture I took today was two bikes with their owners and spouses. They are from Greenwood, Indiana. This is the first time I have seen one of these bikes up close.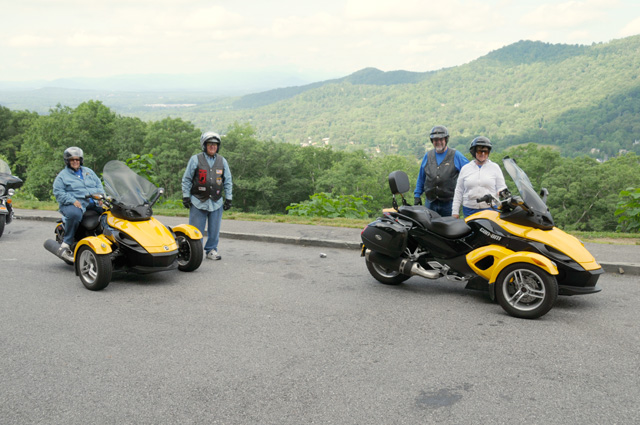 Only one flower picture today.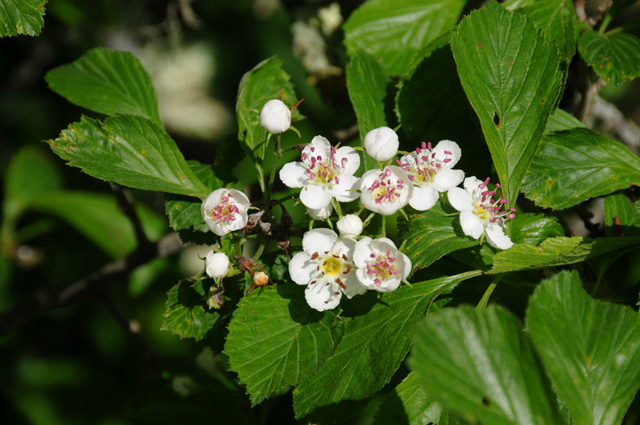 I liked the looks of this tree.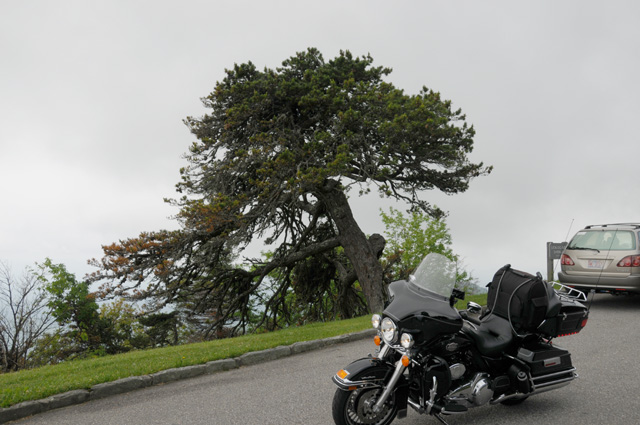 I rode to the top (almost) of Mount Mitchell. Its peak, at 6684 feet, is the highest point east of the Mississippi River.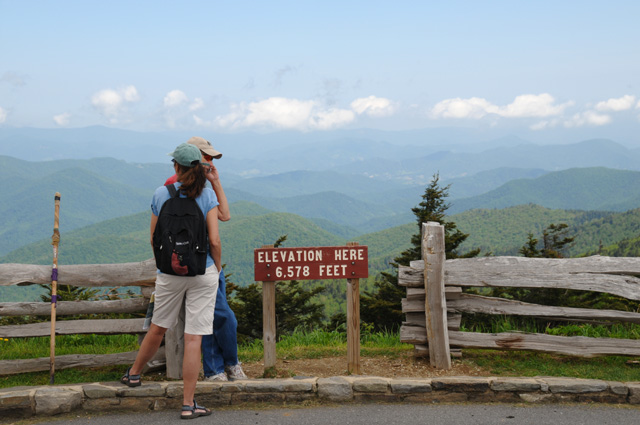 One of the many tunnels along the Parkway. You can see how the top of this mountain is in the clouds.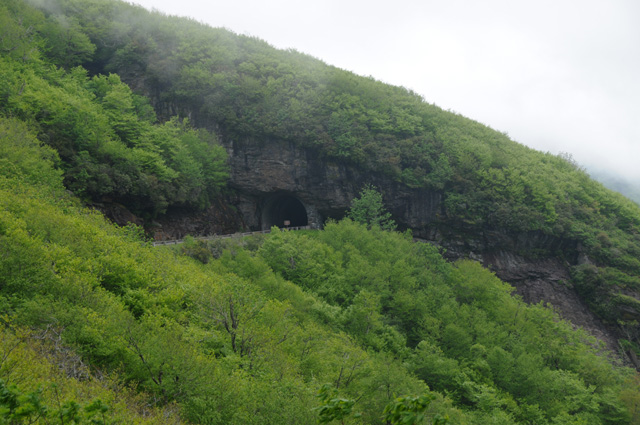 That's it for today. Not a lot of pictures. Wait a minute, I didn't give you a real mountain picture. As I have said, see one you have seen them all. Well, here's the one.
---