---
30 May 2010, 6:00 PM, Hillsville, VA
I now have 1482 total miles, 132 today, about 90 of them on the Parkway. I am at mile marker 200, Cherokee was 469. I have another 200 to go on the Blue Ridge Parkway before reaching the Skyline Drive. I had a little rain, not too bad.
My first picture today is going to be a little different, I am going to show you another style of biker. I must apologize to the three bikers, I made a big error taking the picture. The highlights are blown out. I forgot to reset the camera from my last picture yesterday when I needed to lift a dark picture. I don't do this often, and did not notice the error until a few miles down the road. The picture was taken in sunlight, so I didn't notice that the image was overexposed. Sorry guys. Some of my readers may not realize what's wrong, but the bikers will, their blue shirts look white! They weren't white, they were blue.
Lunch was just off the Parkway, at a bike resort, or so it was billed. There were a few bikers there. Again, no chocolate shake. Poor me.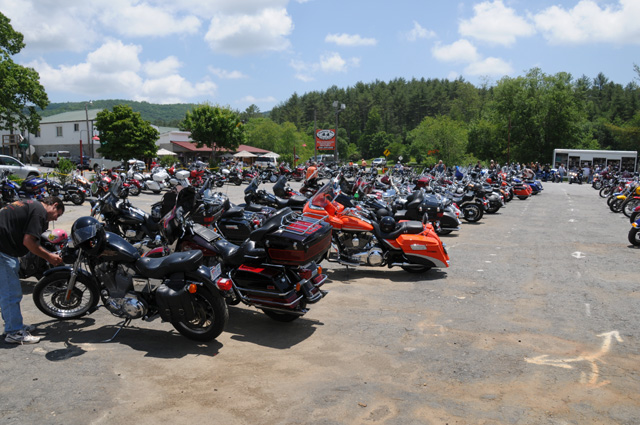 Today a new category of picture, a living horse, not the iron version.
My first of two mountain pictures for today.
This one is in the neat looking tree category.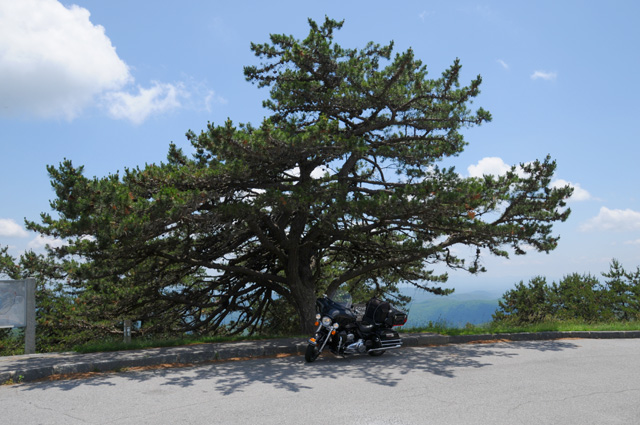 And now for the flower category.
The pleasant road category.
My second mountain picture.
The first entry in the fence category (maybe you can count my pleasant road picture as a fence picture).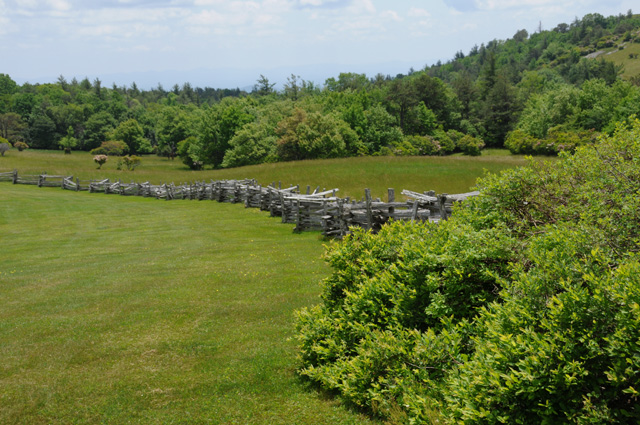 Another new category, the pond picture.
And my last picture for today is from the Blue Ridge Music Center. I enjoyed their music for almost an hour, then headed out to get a room for the night.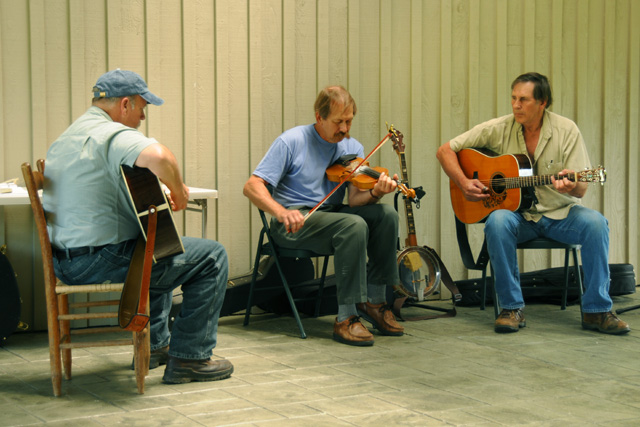 See you tomorrow!
---