---
19 April 2011, 11:59 PM CDT, Aberdeen, MS
Today was a long day for me. I did a lot, maybe too much. I put another 356 miles on the bike, only 140 of those were on the Trace. The other 216 were side trips, one to the Shiloh Battlefield and the other to the Brice's Crossroads Battlefield. Hanna and Doris and Bentley stayed closer to the Trace, only getting off to spend time in Tupelo, Mississippi. That's the birthplace of Elvis. Today was the second day in a row that I did not get a chocolate shake. I'm afraid my reputation will be tarnished.
I'll go straight to the pictures. First is some dogwood.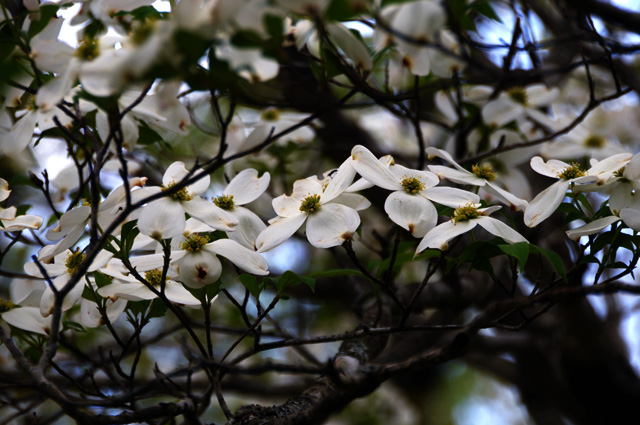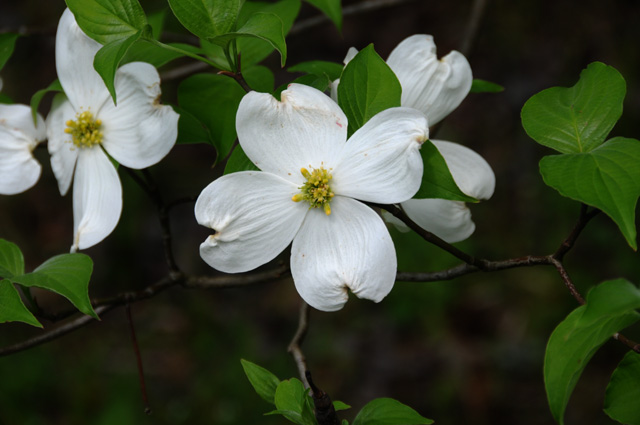 I started in Tennessee, then went into Alabama. Here's the state line.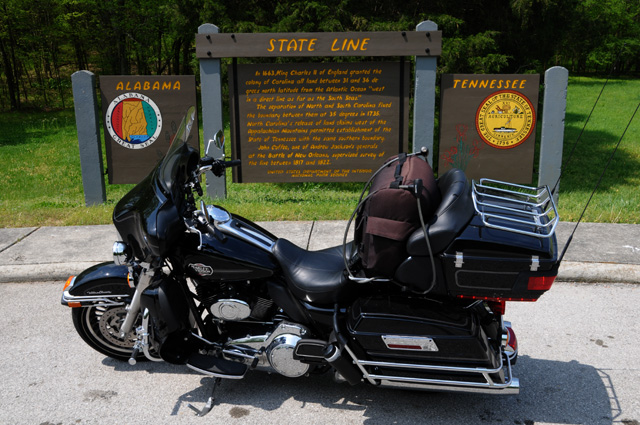 Then I got off the Trace and went back into Tennessee to Shiloh. This monument is for Iowa.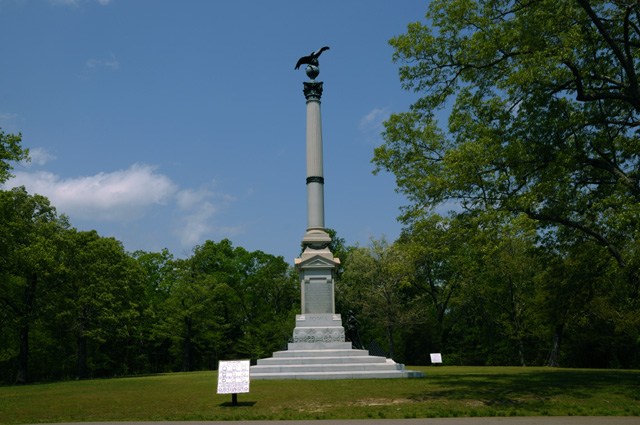 And these three are Indiana.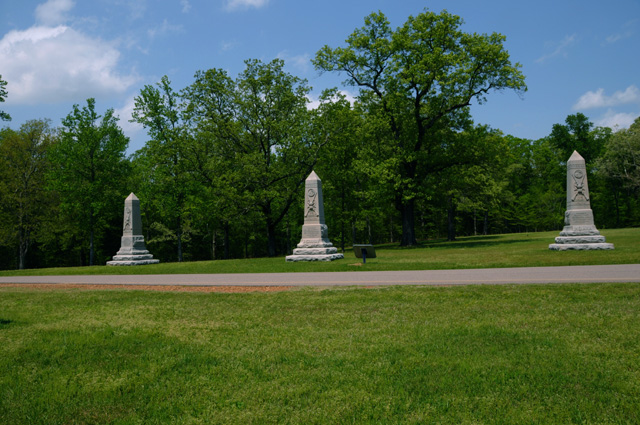 Here's a quiet road running through the Battlefield.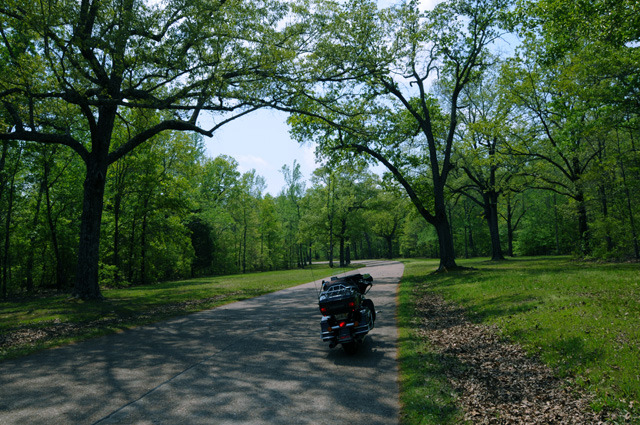 During the battle there were 62 cannons lined up here.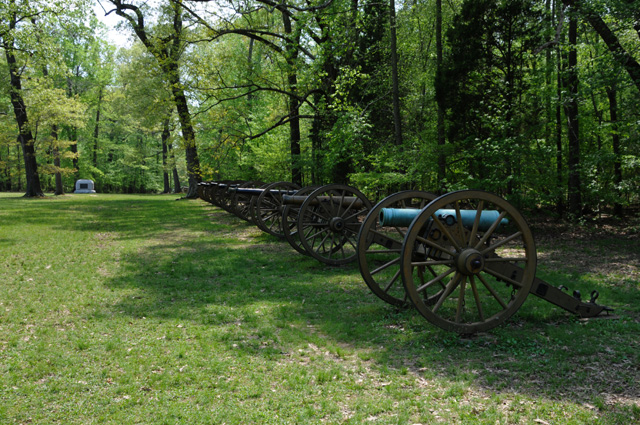 Here's the Shiloh Church. The battle was named after this church.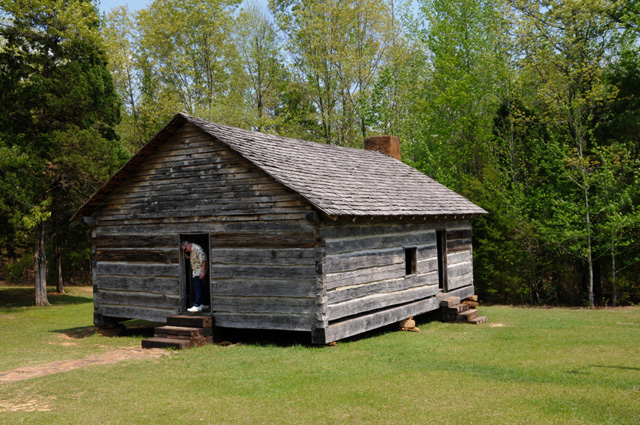 And here's a look inside the church.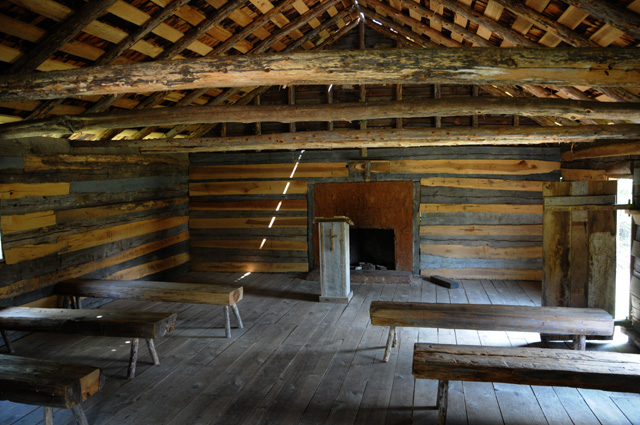 This bridge carries the Trace Parkway across the Tennessee River. The picture was taken on the south side looking north from the point where George Colbert had a ferry. They say he charged Andrew Jackson $75,000 to carry his Tennessee Army across the river.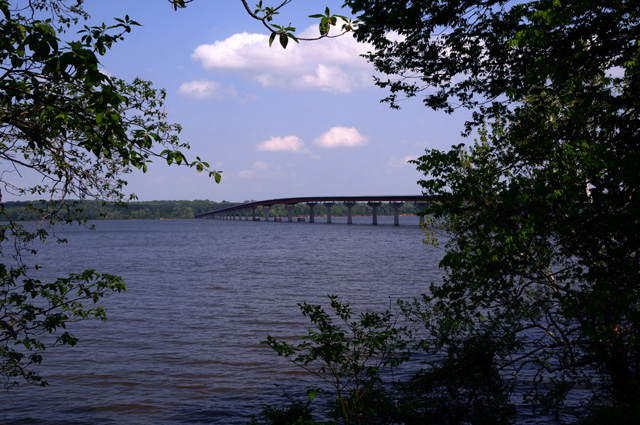 I am looking down the Trace Parkway into Mississippi from Alabama The sign says I am entering Mississippi.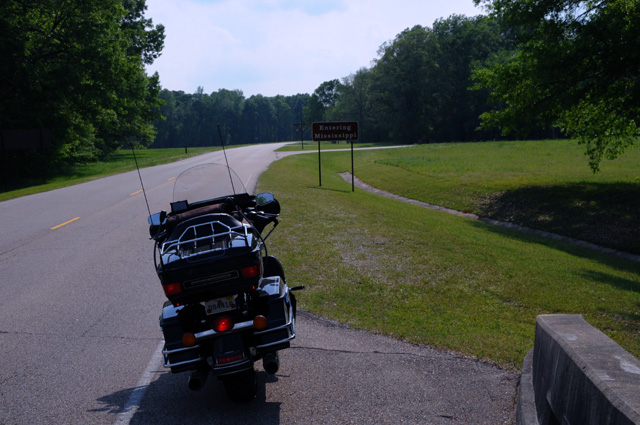 I don't have any worthwhile pictures from Brice's Crossroads. That battlefield is considered endangered. Much building has been done on the property. I saw a few plaques along the road, but that was it.
While I was running around all over the place, Doris was taking Ripple for a walk in the wildflowers. You can see three Pharr Mounds in the background. They were built and used about 1-200 A.D. by a tribe of nomadic Indian hunters and gatherers who returned to this site at times to bury the dead with their possessions.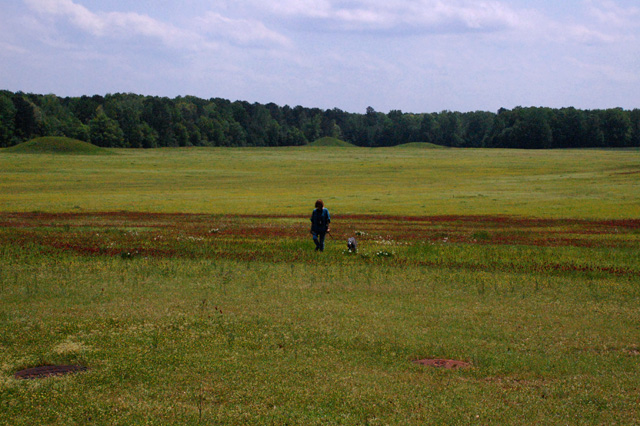 Here's some more wildflowers photographed by Doris.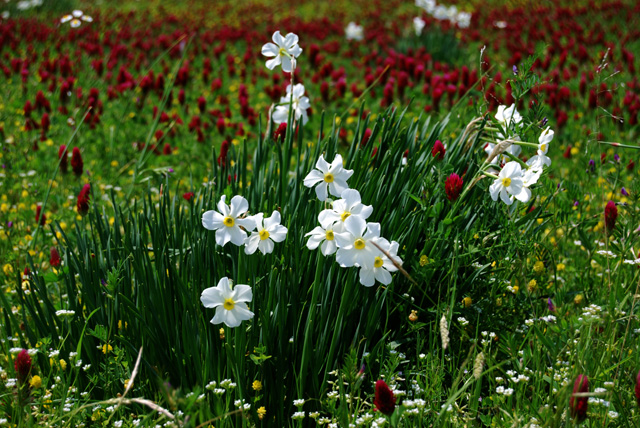 Ripple is taken by the beauty of the wildflowers.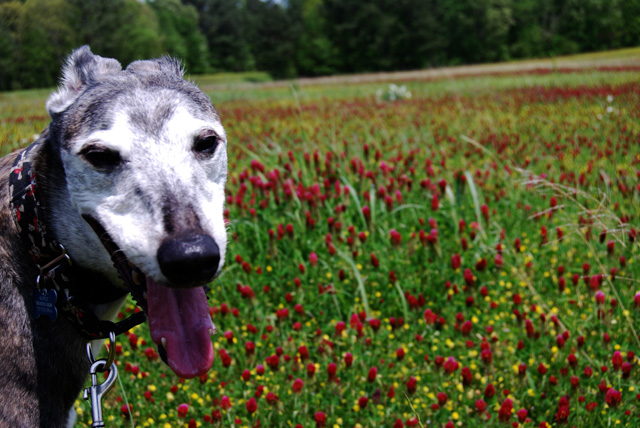 I'm still running here and there while the others are touring Elvis' birthplace. Here's Hanna with his family's car.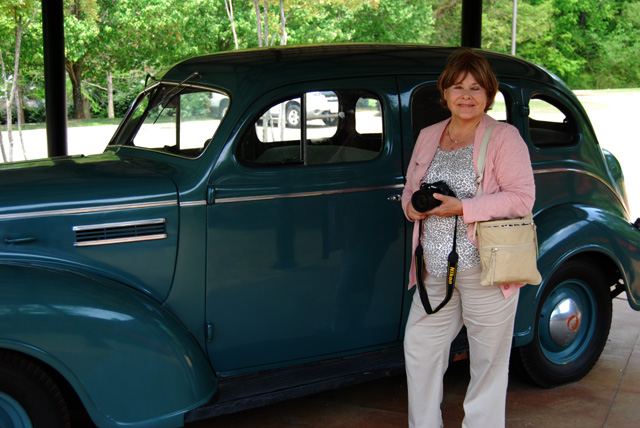 Elvis was 13 when he got his first guitar.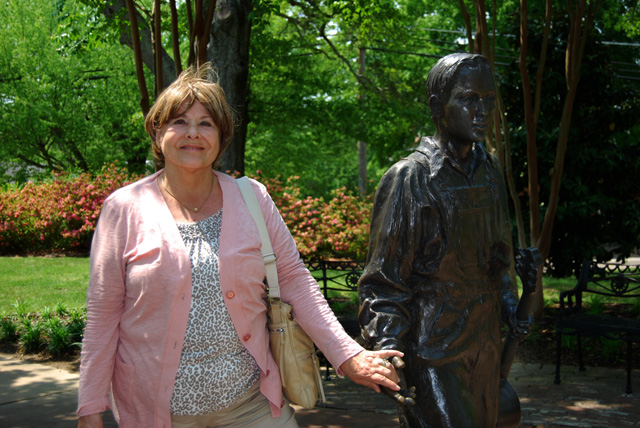 Here's his birthplace home.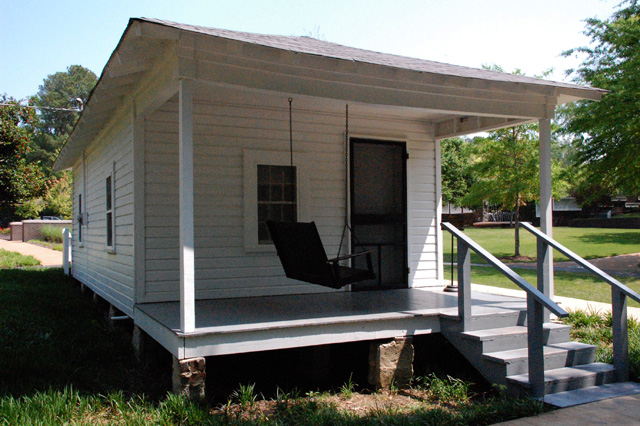 ---