---
20 April 2011, 10:30 PM CDT, Vicksburg, MS
Today seemed a quiet day for me. I did a lot less, maybe that's why. The day started slowly because the weather was bad. A real loud thunderstorm came through about 5 AM. Maggie is a bit afraid of all the noise. She was lying on the bed at the top with her head and chest on my shoulder. The weather was severe across Mississippi and other areas. I wanted to delay leaving as long as possible for the weather to clear out. I did have some showers but not too bad. I did no side trips today, just riding along the Trace. I either led the van or the van led me most of the day. We had lunch together, no chocolate shakes. I did few stops along the way. I was tired from yesterday's long day -- did I tell you I got in after dark last night? After arriving in Vicksburg, Doris and Bentley and I went out for about an hour in the van to see the city of Vicksburg. Then the four of us went to dinner.
I don't have a lot of pictures today. The first one is the Old Trace. Notice how the path is a few feet below grade. That's from all the people walking over it.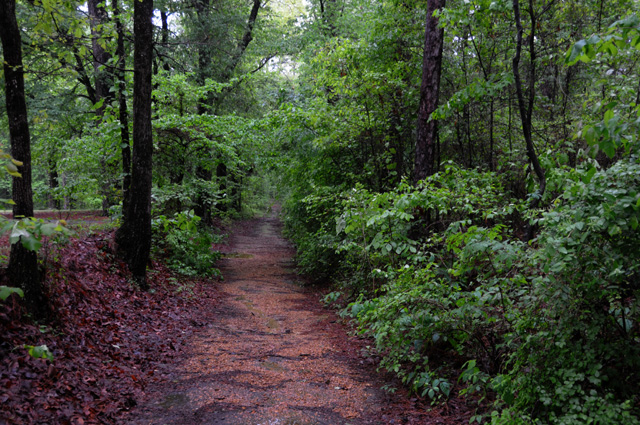 Lunch was at "the Cafe on the Square" in Kosciusko, Mississippi. Doris is pointing out the highlight of today's menu. It may be hard to see in this picture, so the follow up.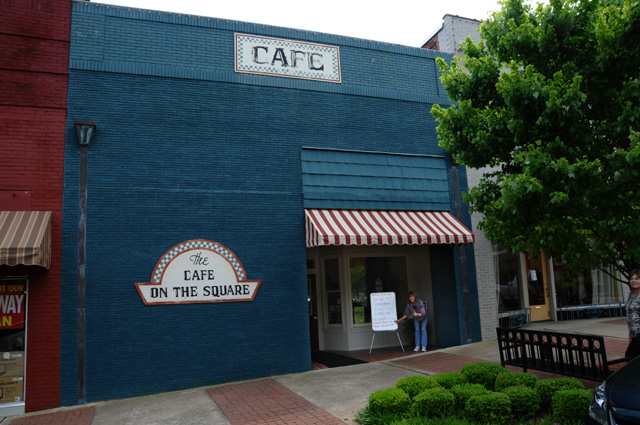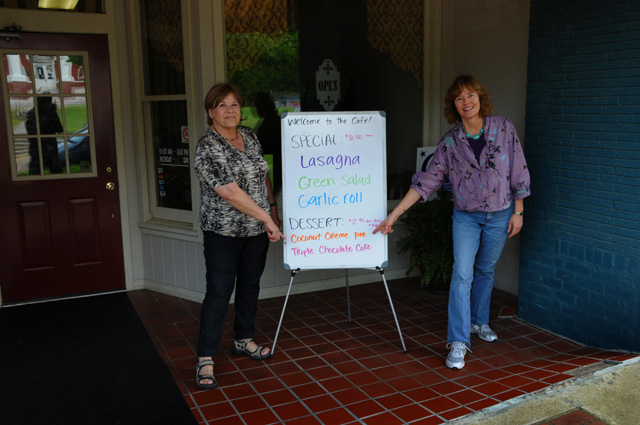 Just in case you can't read it, it says "Coconut Creme Pie".
Here's the Attala County Courthouse which is in Kosciusko.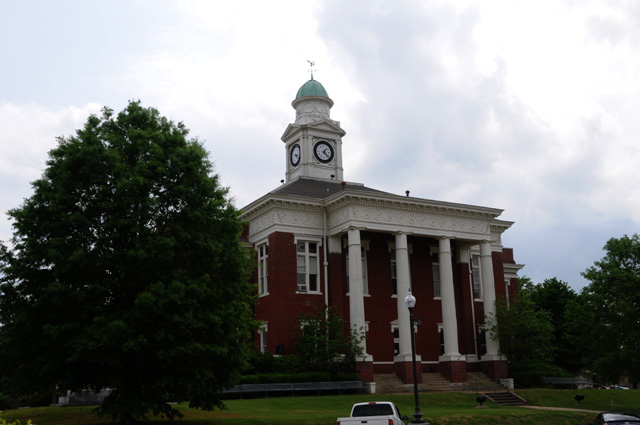 After lunch, and back on the Trace Parkway, we stopped to see the Cypress Swamp.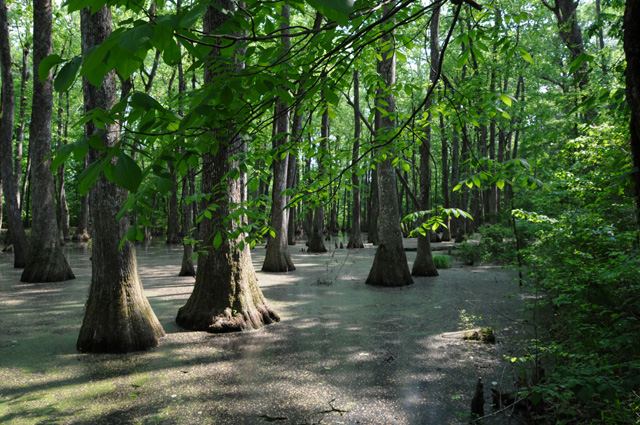 Hanna also captured this flower on a tree. Anybody know what it is?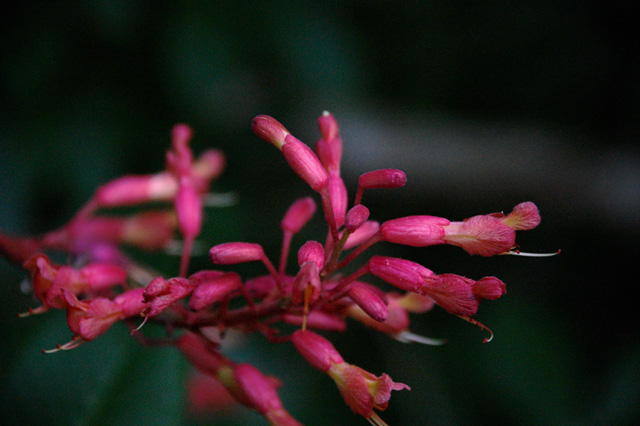 I have some shots of the Mississippi River.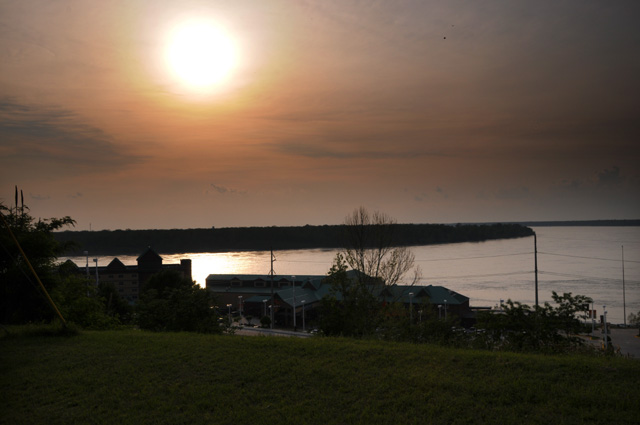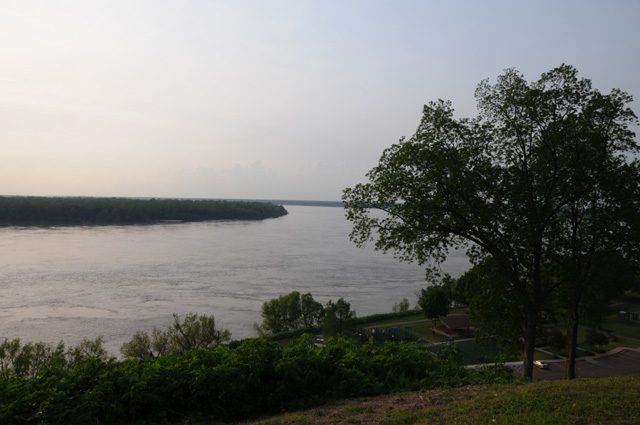 And finally this picture which almost duplicates a picture I took towards the end of my Route 66 Ride.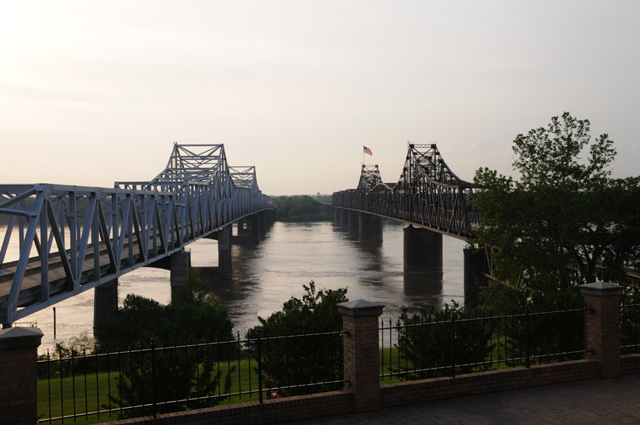 Here's the Route 66 version. It is better -- the lighting conditions were much better.
---