---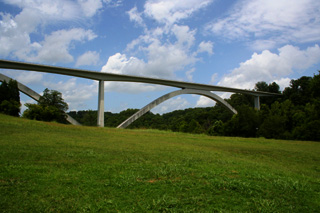 Join me on my ride along the Natchez Trace. The idea was in my mind for at least a year; it became a plan on New Years Day 2011. This ride was different from my other rides -- I had company for the entire ride.
Each day of my journey is a separate page shown on the menu at the left. You can start at the beginning by selecting the first day, or at the end by selecting the last day. Or, you can have the entire trip on a single page (a long page) by selecting "Single Page".
The page "Map" is a map of the entire ride.
You can read about the planning of the ride on the page "Prep".
The Natchez Trace portion of my ride was April 18th through April 21st.
The days April 15th to April 18th were my journey from North Palm Beach to the Natchez Trace.
The days April 21st through April 25th were my journey from the Natchez Trace back to North Palm Beach.
---