---
9 May 2012, 11:00 PM ET, Seymour, IN
I have more than 2,000 miles so far, 2,092 in fact. Not a lot of miles today, only 117, that was the plan. Today was a day of reflection, thinking back 60 and more years. I spent the day today where I lived from 1946 until I went to Purdue University. My pictures are organized the way I spent the day. Leaving Greensburg I went to Milan, IN. Milan is not on US50, it is five or ten miles north. I am sure all of you have heard of Milan. You may not recognize the name. Have you ever seen the movie "Hoosiers"? That was the Milan story told the way Hollywood tells stories. Milan is the smallest school ever to win the Indiana state basketball championship. It happened in 1954. I remember that. Milan is in the same county I lived in, a neighboring rival school.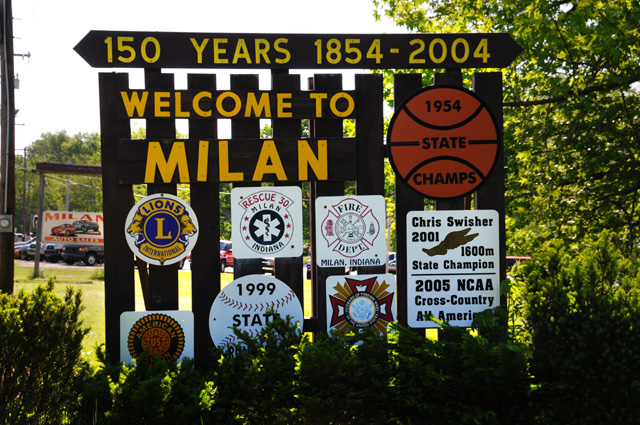 Then I rode to Holton. Holton was my school. It is on US50. Rather I should say it was on US50. On March 2, just two months ago, a tornado went through Holton killing two people, destroying houses, and it took the roof off my school. Since then the school has been reduced to a pile of rubble. I took one of the bricks. I will keep it as a reminder of where my scholastic work began.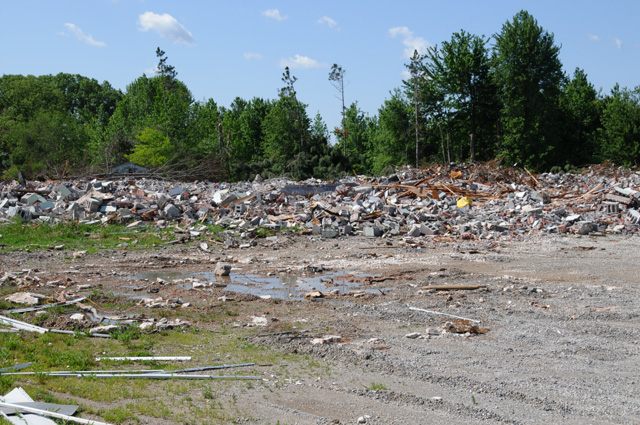 Here's what the school looked like once upon a time. That's US50 running across the front of the picture.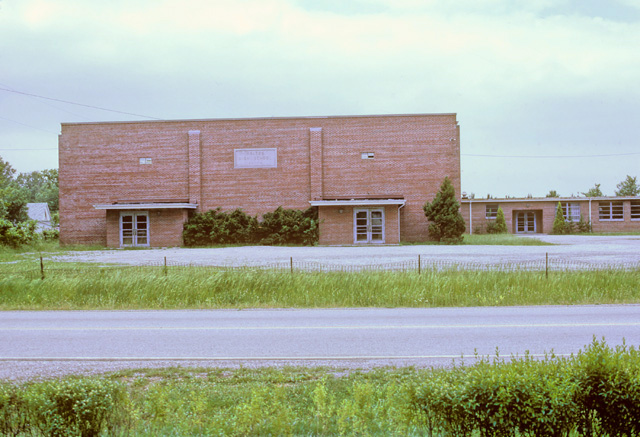 All that's left, and it's not in good shape, is an outside basketball court overgrown with weeds. I used to play here, Edwin and I would play one-on-one.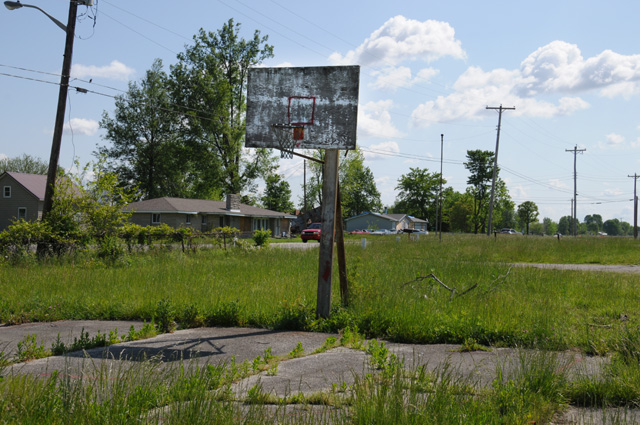 Then I headed out to the house where I lived. You had to go through a covered bridge until they bypassed the bridge a few years ago.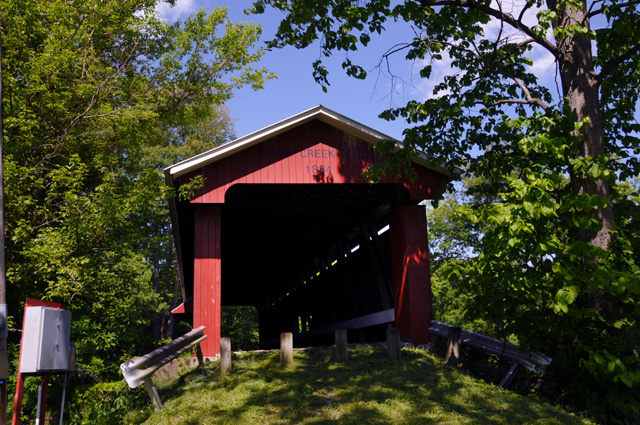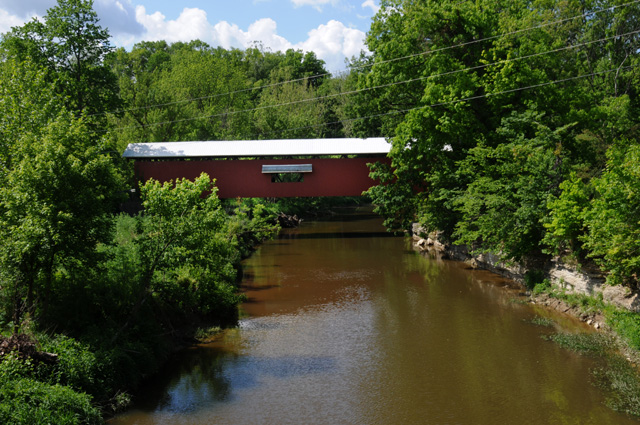 You pass the church where I was a member during my school years. I stopped to see the grave stone for my father and mother and to their side my sister who died when she was a youngster.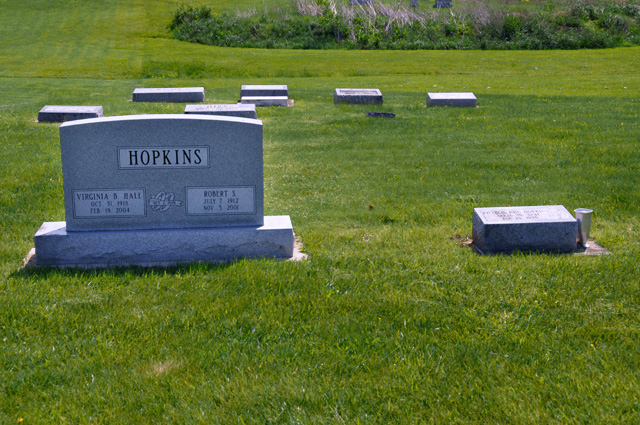 Then on to the house. It is in terrible shape, nobody has lived in it for more than ten years. It is on a gravel road.
After that I headed to North Vernon where my father worked in a factory from 1946 until he retired in 1977. The back of the factory is on US50. I worked in the factory during the summer when I was a student at Purdue.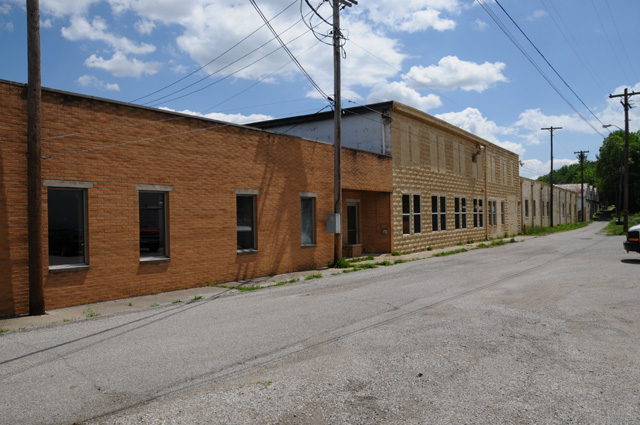 US50 is the main street of North Vernon.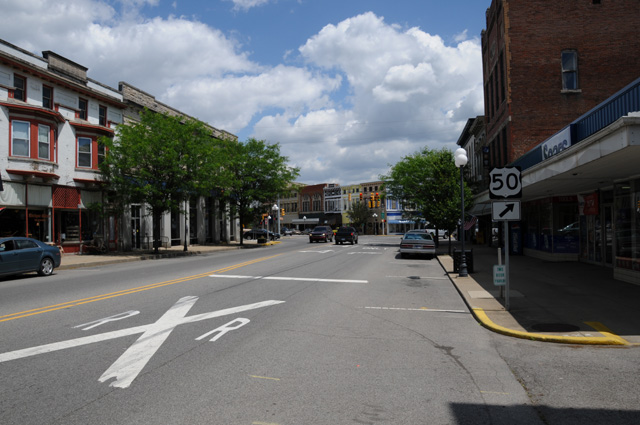 I also visited Vernon, not on US50. Here's the courthouse.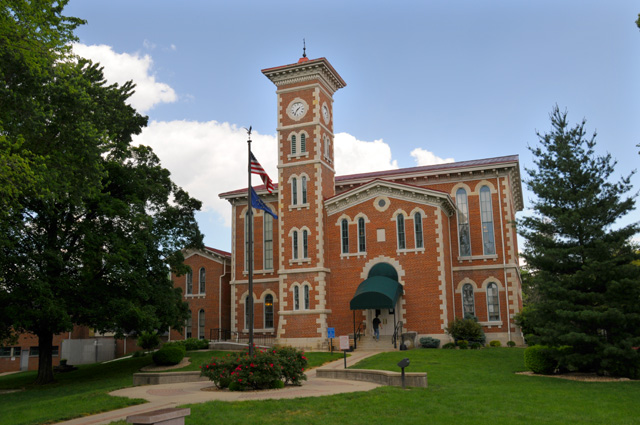 And a real neat tunnel under the railroad a block from the courthouse.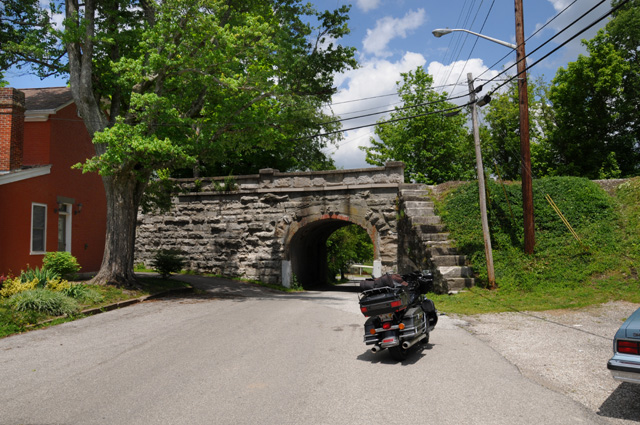 Met up with family for dinner. We went to the Pines Restaurant about a mile off US50 in Seymour, Indiana. A good close to a memory filled day.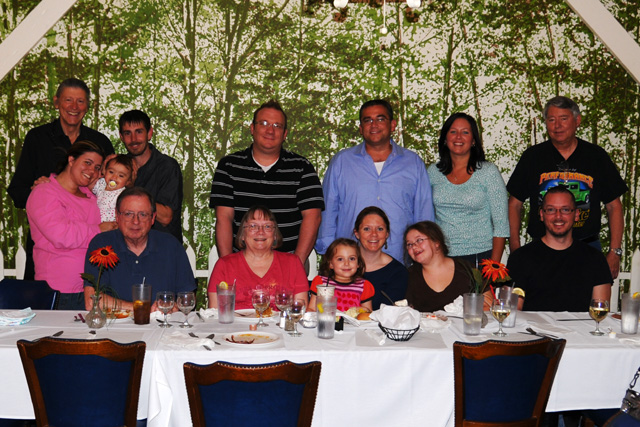 Sitting, left to right, brother Johnny, Bonita, Olivia, Jessica, Riley, and Ray. Standing, left to right, me behind Stephanie holding Lily with Rick, Gary, Kelly, Karen, and brother Larry.
---