---
11 May 2012, 9:30 PM CT, Kansas City, MO
Another 316 miles, 2,703 total. Another chocolate shake. Another chocolate shake. Made up for yesterday. I am all the way across Missouri now, about 1 mile from the Kansas border. I am almost half way across the country, should be by the end of the day tomorrow. Unless it rains, and it looks like that might happen. I might stay here. I will decide tomorrow morning.
I started the day by getting up earlier than I realized. I should have stayed in bed another hour. I went through a time change yesterday. I woke up and saw that it was 7:15 and decided I should get going. But it was 6:15. Had I known that at the time...
When I did get going, I backtracked in a sense. US50 goes around the south side of St. Louis. I wanted to get a picture of the skyline. Being morning, that means I wanted to be east of the city. So I went north into downtown, crossed back over the Mississippi, went to a waterfront area, and got the following picture.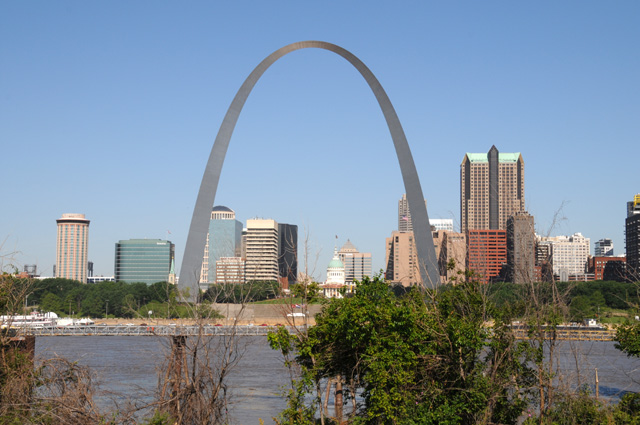 I crossed over old Route 66, and decided I wanted to mention that to you. Then I saw a sign about a Route 66 Museum. I passed by it, then decided to go back. At that point US50 is on an Interstate. So I got off at the next exit, and went back. There is an old bridge by the museum, it was a Route 66 bridge. So I had to get a picture of course, one on top.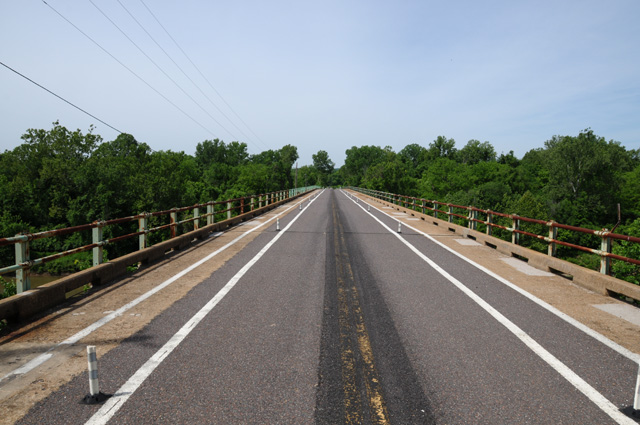 And one from the bottom.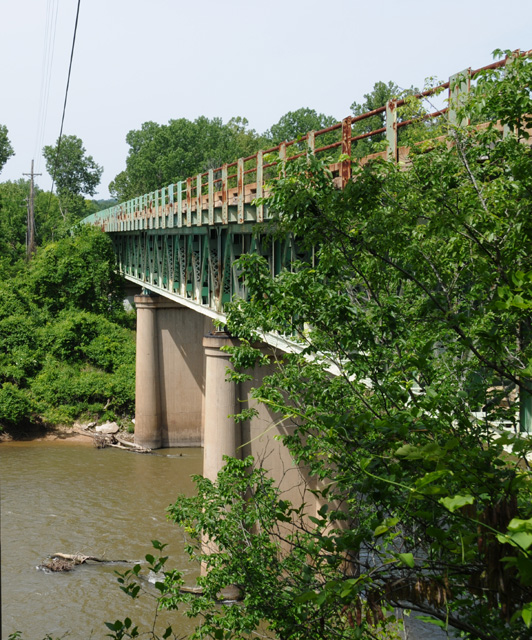 I also bought a red bandanna with lots of Route 66 logos on it, and another black cap with a Route 66 theme.
Next stop was Jefferson City, to see the capitol. Took two pictures, I will put them here so you can see them also. One is outside.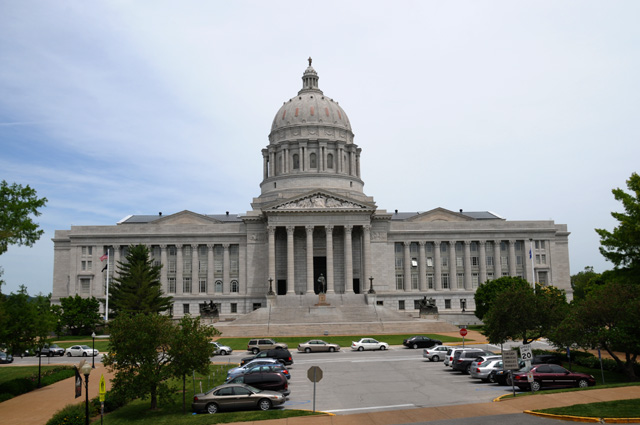 The other is looking up into the dome from inside.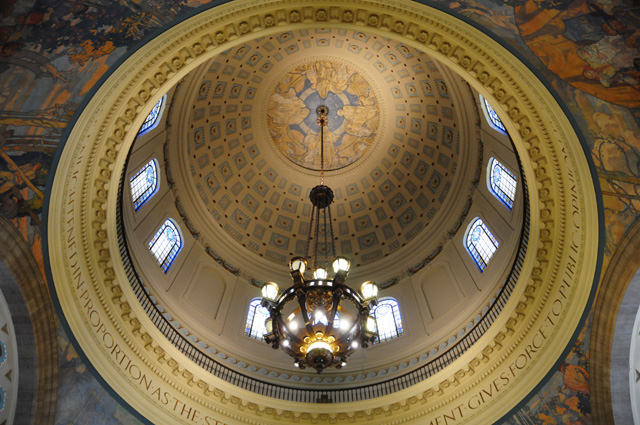 The last picture was also inside. A bust. Of a President. From Missouri.
---