---
5 July 2014, 11:59 PM ET, Falls Church, VA
I made it to my son's house, but it was a bit of a struggle. I almost decided to spend the night in Richmond, VA. I was tired and didn't want to go any further. After taking a few minutes and gathering myself up, I decided that I would start in that direction and quit when I passed some hotel and wanted to stop. Well, I didn't stop anywhere. I just kept going. I had planned to ride US1 all the way to the Potomac River where it crosses into Washington, DC. But that's not what I did. I bailed as soon as it hit the Interstate Belt around the greater Washington, DC area. When I resume riding on Monday, I will backtrack to that spot to continue. I must ride ALL of US1, and I must count ALL of the traffic lights.
I rode 314 miles today, I now have 1,209 total in four days. When I drive here it is 1,000 miles and I do it easily in two days. I have ridden 20% farther and taken twice the time. Why? Well, US1 goes much more inland, I95 is pretty much a straight shot. Plus I have diverted a number of times from the route (for example, trying to figure out how to cross a bridge when the ramp was blocked). But there is still one other larger factor, the number of times the speed limit drops on US1 (the fastest is normally 55 miles per hour and it drops many times to 45 and often down to 35 and several times down to 25. And, the lights. I think the traffic engineers have done a magnificient job of making sure you keep hitting red lights.
Let's take a look at some pictures. Not many today, I was riding most of the time. First, the capitol in Raleigh, North Carolina. This capitol is not on US1. However, I suspect it was only one block away in the old days. A boulevard, one block away, runs north and south and becomes US1 after it crosses an Interstate. The Interstate bypassing the city is also US1 until that intersection. So, back in the old days before Interstate highways, I suspect that boulevard was US1, and then they moved US1 to be a bypass. I have two pictures for you, one from the left front quarter and one from the right front quarter. If you look at one of my older rides, you will see a shot straight on. I didn't want to simply do that again.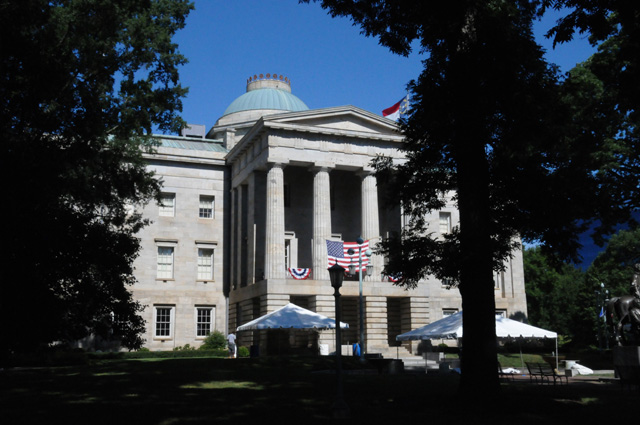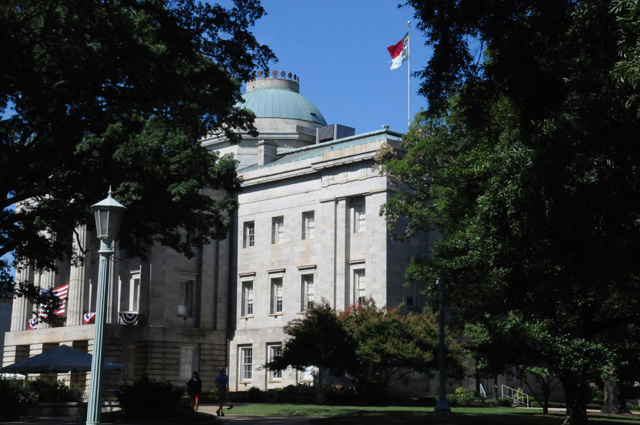 As I was getting ready to leave the capitol, a young couple came by with a very small dog. The dog licked my hand.
Then I headed north to Richmond, Virginia. I saw this sign and thought I needed to get a picture of it. I don't think of US1 as "historic". It is still a vibrant highway. Nonetheless, I guess some people think it is something to advertise. And, I guess I agree somewhat because I am riding US1.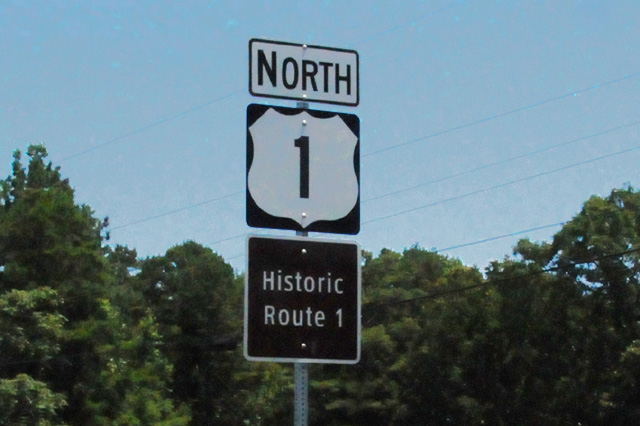 While I was parked on the side of the road taking a picture of the Historic US1 sign, this funny looking tractor came by. I always have to chuckle when I see one like this, they really look funny to me.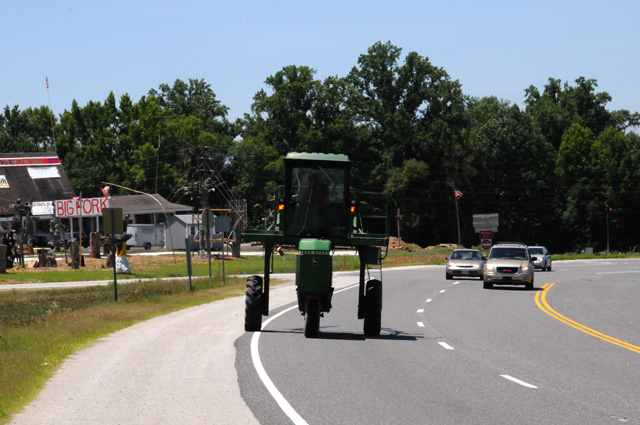 And then I continued to Richmond and took two pictures of the capitol. Again, this is a capitol I showed you on an earlier ride, from straight ahead, so again I took a left front quarter shot and a right front quarter shot.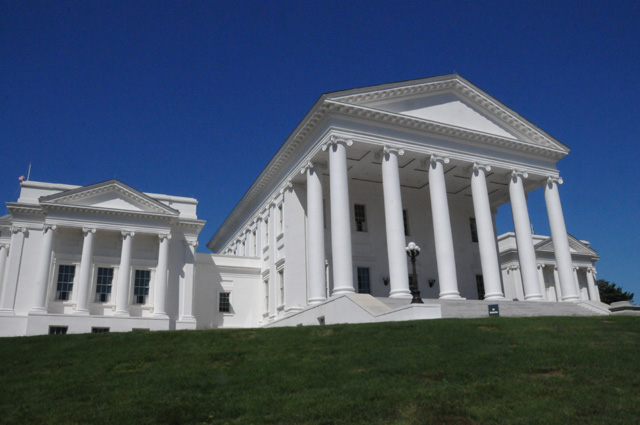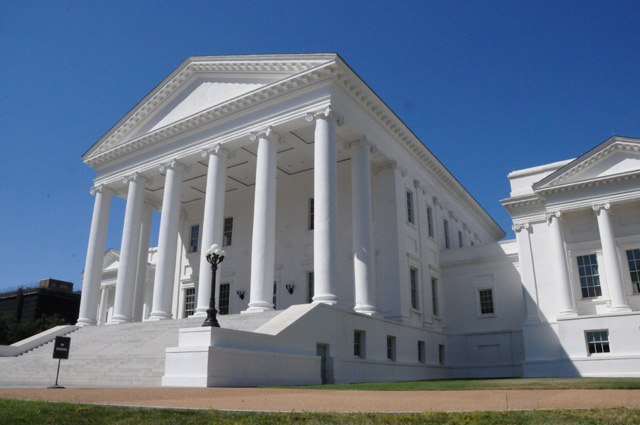 After struggling to reach Falls Church, I was greeted by these little guys. Their names are Chops, Lucy, Tux, and Fang. I couldn't tell you which is which, but I am sure any of my three grandchildren could tell you.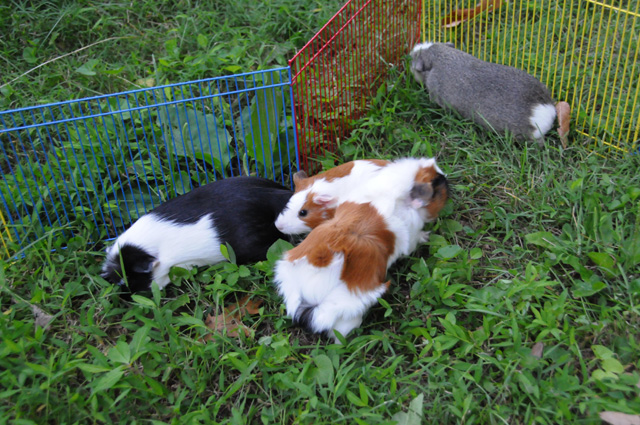 That's it for tonight. See you again tomorrow. It will be an easy day for me, I am not going anywhere. Maybe I will show you a picture of the grandchildren.
Oh, before I forget it, I did count the traffic lights again today. In retrospect, I should have bought two counters, one for the total number of lights and one for how many were red.
Maybe I will give you the traffic light count tomorrow night. I am almost halfway to the end of US1.
---