---
6 July 2014, 8:00 PM ET, Falls Church, VA
Today I took it easy, just visiting with my son and his family. Not much riding, just around the block about ten times, and to get gas. No traffic lights, I was not on US1. My mileage was low, only 7.1 miles. No change in the map today, I am still in Falls Church.
My first picture was actually from last night. After I had already posted everything, the cats were in the open window (there is a screen) looking at each other. I grabbed the camera and got this picture. I almost added it to last nights page, but decided to go to bed and include it today. So, here are the cats, Pinkie and Ivy.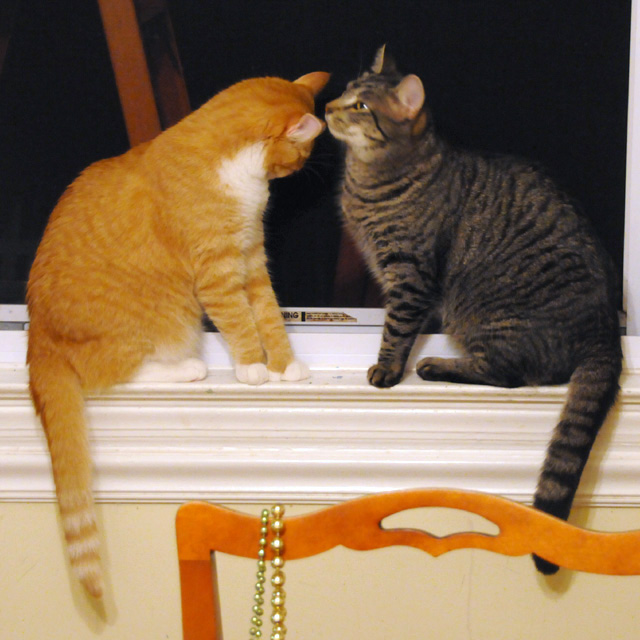 Anbody have any history on how guinea pigs and cats get along? Does one try to eat the other?
The grandkids like my bike.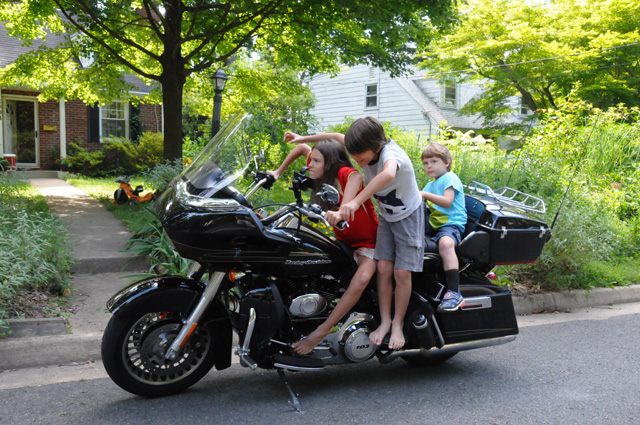 After they were finished play riding, they wanted to go for a real ride. So the youngest, Sam, was first.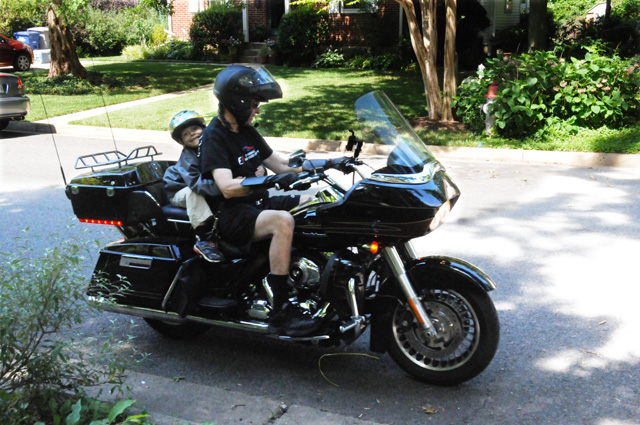 Then Nick, the middle child.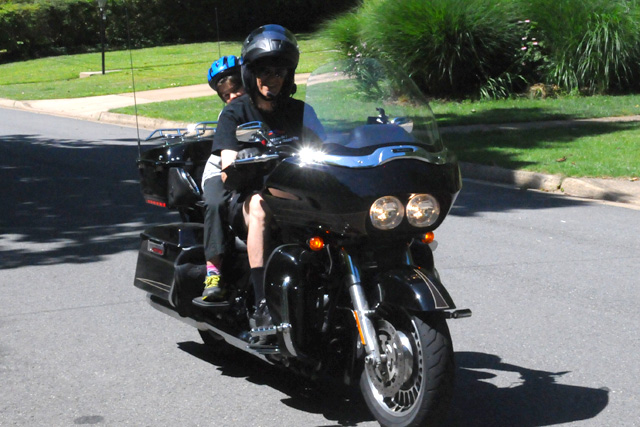 For whatever reason, Sophie, the oldest, decided to skip a ride.
As you know, Washington DC is a capitol city, the US Capitol city. So, following my self imposed rules, I must go there and take a picture. I believe this is the third time I have ridden my motorcycle through here, so it is the third time for a picture. The first time, if I remember correctly, I took my picture from the front. the second time from the rear. This time I did it with my son and his family and from the front of the capitol. (You can click on the picture to see the high resolution image.)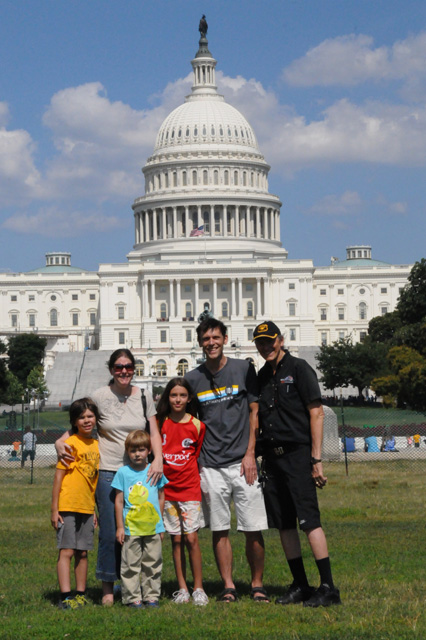 I will leave you with one lasting image. The grandkids and my bike and their play riding.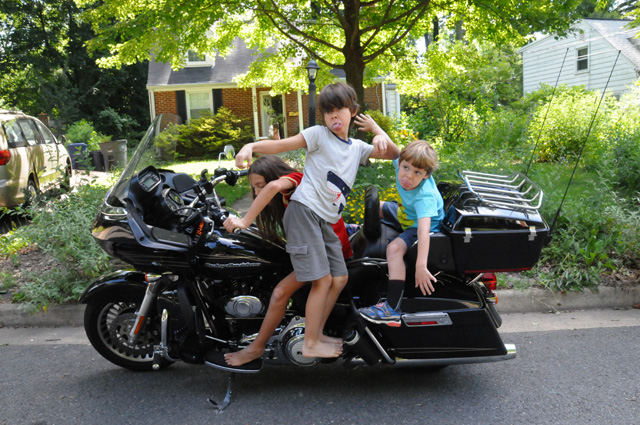 That's it for today. Tomorrow I ride again.
---