---
9 July 2014, 11:59 PM, Nyack NY
Tonight I am going to make this quick, it is late, it has been a long day.
Let me start with a chuckle, from me. This picture was sent to me by Jim (remember you met him two days ago at an IHOP, an RCA colleague from long ago). I don't remember the date on this, but it is about 1977. Yes, that's me. The hair was all my own.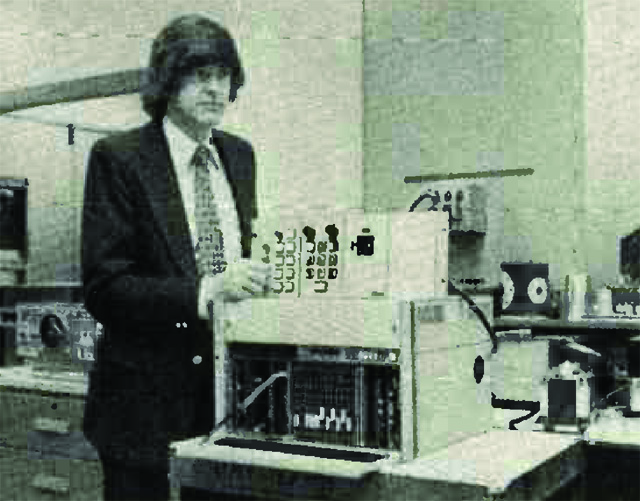 Overnight I was in Princeton, NJ. This morning I rode to Hightstown to where I used to own a home, the home shown below. I guess I like to look up those places where I once lived.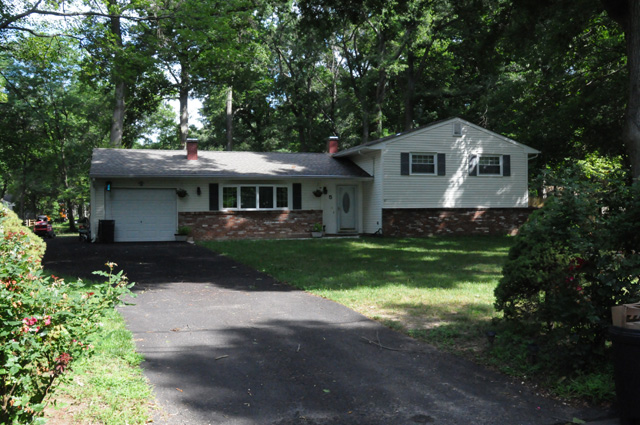 Then I headed north again, on US1, but only ten miles from where I was last night, back to the Rutgers campus where I spend a number of hours from 1964 through 1970 while I was also working at RCA Labs which you saw last night. The building below housed the Electrical Engineering department at the time. Today it is the English department. Electrical Engineering moved to the new campus some years ago.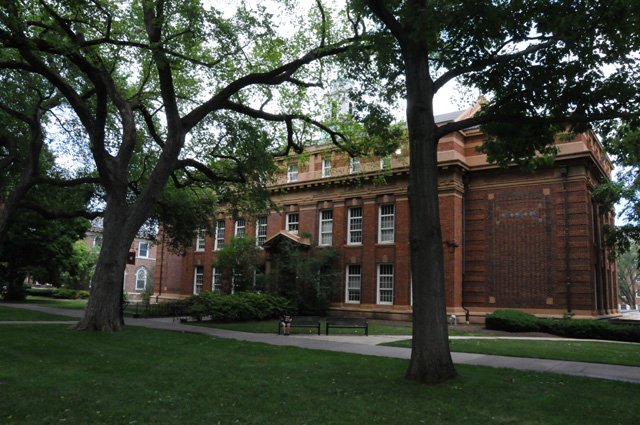 I continued north on US1, and went all the way to the last exit before the George Washington Bridge. I bailed at the last exit to visit my friend Eisuke. We watched the first half, and a small part of the second half, of the Netherlands and Argentina semi-finals match.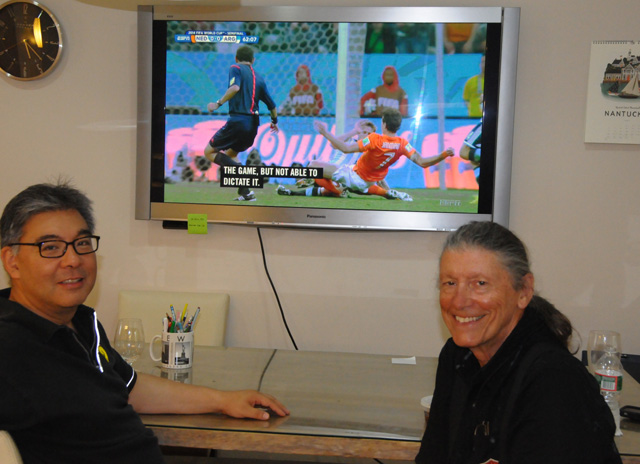 Eisuke got a couple of pictures of me as I was leaving, and sent them to me, and now I am showing them to you.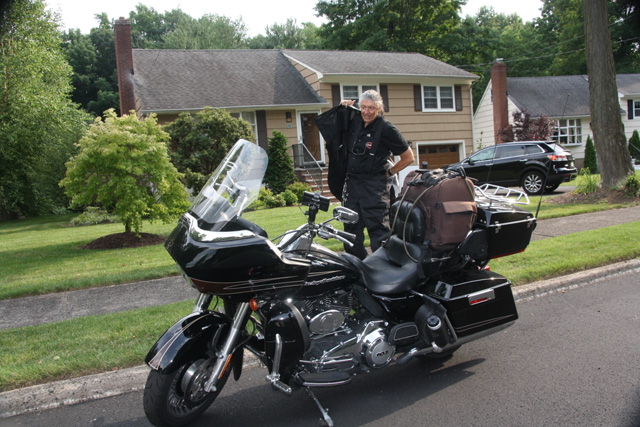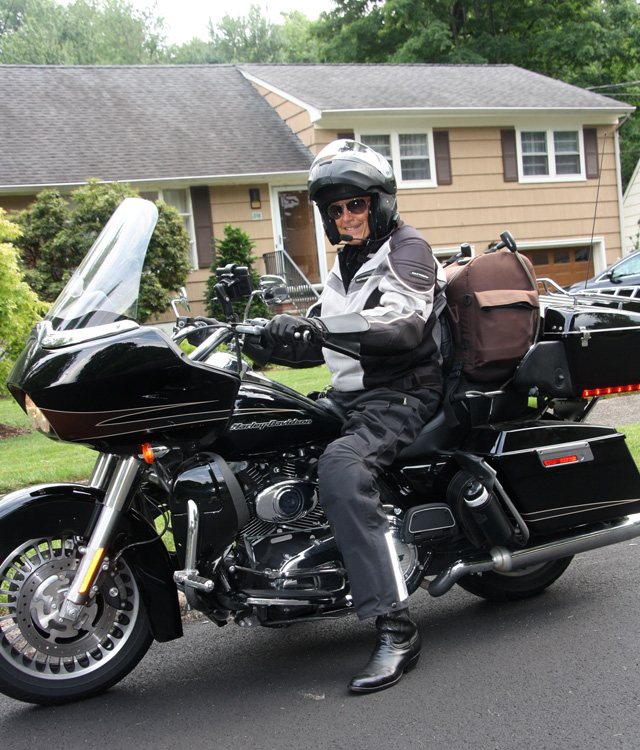 By then I had to take off again (not on US1) to visit friends that date back to my RCA Camden days, Larry and Marie Thorpe. I was hit by some rain from a thunderstorm, but not bad enough to stop and put on rain gear. They have a gorgeous house high up on a hill overlooking the Hudson River just south of the Tappan Zee Bridge. You can see bridge lights out the window.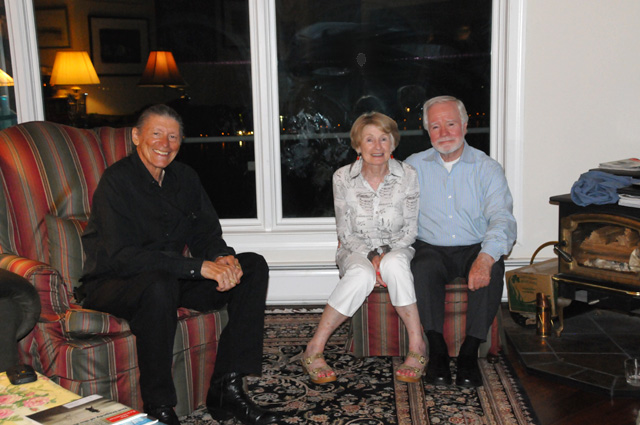 Tomorrow morning I will head back to the GW Bridge to resume my Route 1 trek.
Speaking of which, the last part of my US1 ride this afternoon was a nightmare. US1 is closed going over the Pulaski Skyway, so I was re-routed to the US1 Truck Route. It seems like I averaged about 1 mile an hour.
Today's stats. Total miles on this ride - 1,788. Miles today - 134. Miles on US1 - 50. Traffic lights on US1 - 86. Total traffic lights on US1 - 1,267.
---