---
11 July 2014, 11:59 PM ET, Boston, MA
Can you imagine my surprise. Do you remember Elvis singing, "the tears I shed were tears of joy"? The feeling I had was, "Yes Virginia, there is a Santa Claus."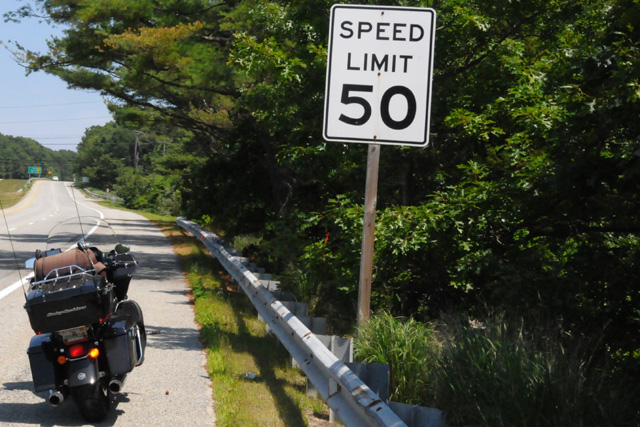 Finally, a speed limit on US1 that I could be happy with. A sight I had not seen for days.
I slept well and long last night, nine hours, the longest on this ride. I needed it. I had a fresh new perspective this morning. US1 would not get the best of me. Last night, you may recall, I was half way back to US1 from Hartford CT. So I continued south to reach US1 then headed east. The going was better today, fewer lights, better speed limits, and some very nice country roads.
Yesterday I moaned a lot, but I decided US1 can't help what it is. It is what it is. It has to be appreciated for what it is. It is an old road that connected cities up and down the east coast, many of them capitol cities. That's what the road is. My insistence that I ride every mile may be stupid, but that's what I wanted to do. With a fresh view, I should say that the more scenic parts can be ridden and the boring urban parts can be bypassed if that's what you want to do.
What was so difficult was the part from the Pulaski Skyway, which was closed putting me on the US1 truck route, to somewhere between Stamford and New Haven. Except for that stretch, it is not as bad as I made it sound last night.
On to my next stop, Providence, Rhode Island. This is another capitol city. US1 (southbound) runs beside the capitol. I have two pictures for you, one straight on which I like, but it doesn't show the full capitol.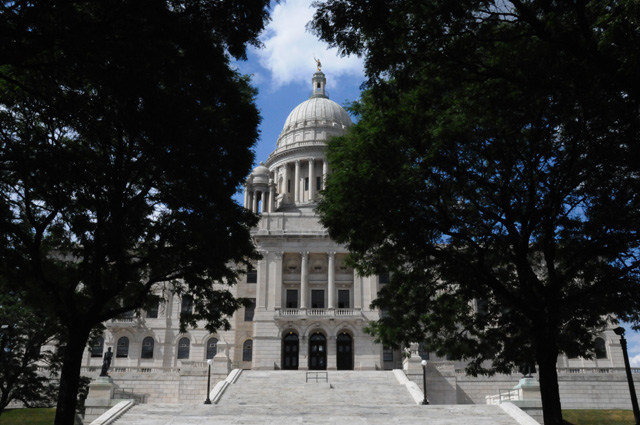 Here's a view from a front corner.
Then I was back on the bike to Boston, another capitol city. Getting this next picture was a little more difficult. All around the capitol, which sits on a hill, are streets with parking reserved for residents. It was getting late, and I did not want to find some place to park far away and have to walk. So, I rode around the capitol one more time, parked the bike running on the road, jumped off, grabbed my camera and took this picture, then was back on the bike in a flash and was off. I don't have multiple views, only this one.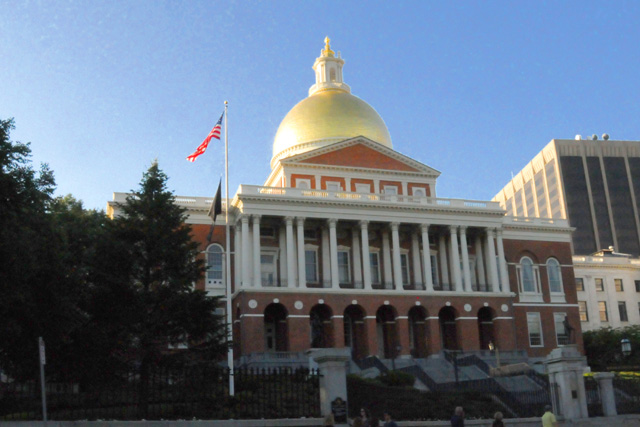 The miles keep adding up, now I have 2,191. I rode 225 miles today, about 200 were on US1. I counted another 275 lights, and I am up to 1,948 now. Do you remember my guess? It was 2,131.
Enough for today. It is late again. Good night.
---