---
12 July 2014, 11:59 PM ET, Portland, ME
And a good evening to you. It is late. If you look just above you will see that it is 11:59 PM. That's really not true. It is later than that. That's a code time. It was really later, but then I would have to put the next day on the byline, and I don't want to do that. So I tell a little fib on the time. Sorry about that.
Let me start with data. I have been placing it at the end, but tonight I want to put it at the top.
I rode 235 miles today. About 125 were on US1. I counted another 104 traffic lights on US1.
Total miles are now 2,426. Total traffic lights are now 2,052. I have another 400 to 500 miles of US1 left. I don't know how many traffic lights are left, but the number is dwindling. We are getting close to the final number. We will be able to crown the light king (or queen) in another couple of days. Are you excited? Is the tension building? Who is going to win the chocolate shake?
Have you noticed that I have not been counting the number of chocolate shakes I have consumed? Well, my Doctor has given me some orders, and so far I have been a good boy. I don't know how much longer that is going to last.
Let me do my daily rant on traffic lights. It was not bad today. However, it took me half an hour to go one mile today. Some little town had traffic stopped in its tracks. I won't tell you the town. But it was not a traffic light. There was not a traffic light in the town, but the traffic was stopped. I won't try to understand this. I will just say it is part of the mystic of US1.
Last night I was the guest of Margo and Ephraim. I thank them very much. I did not expect it, but they were so kind to make the offer. Margo is the daughter of my next door neighbors. Margo grew up in the house next door. I was not there at the time, in fact, she had left home well before I arrived, and I have only met her when she comes back home for a visit. Thanks again, Margo and Ephraim. We posed for this picture shortly before I hit the road again this morning.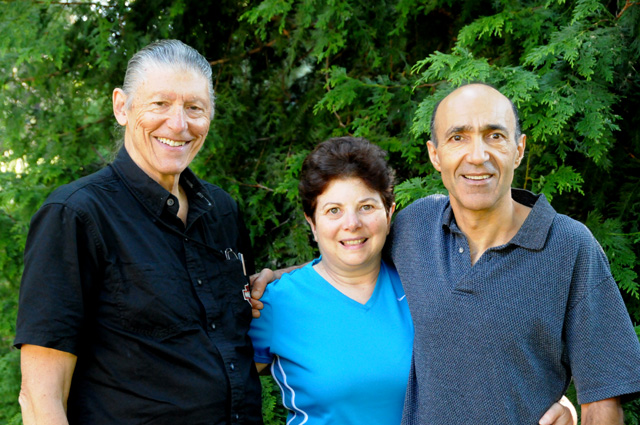 This is Margo and Ephraim's little friend, Snickers. He liked me. I think he could smell Maggie and that's why he liked me. Whatever, I will accept it. He is cute. I guess I like dogs.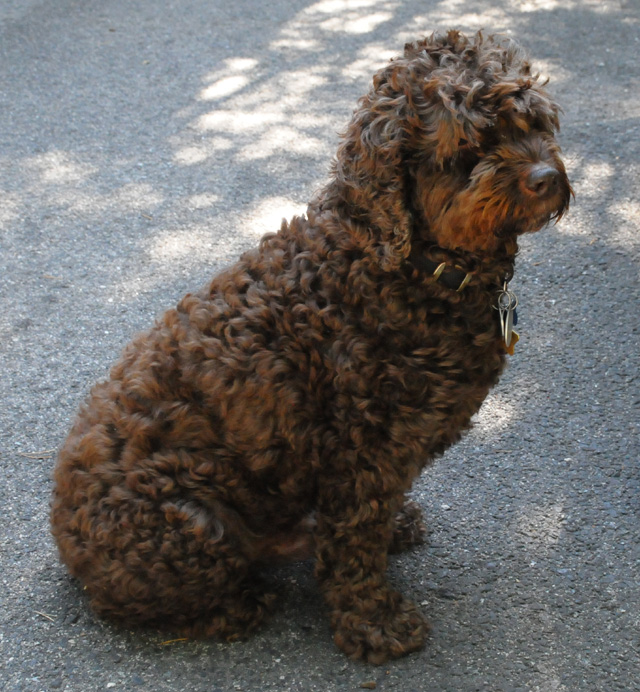 My first destination was the capitol of New Hampshire in Concord. This city is not on US1. I made a 50 mile side trip to get this picture.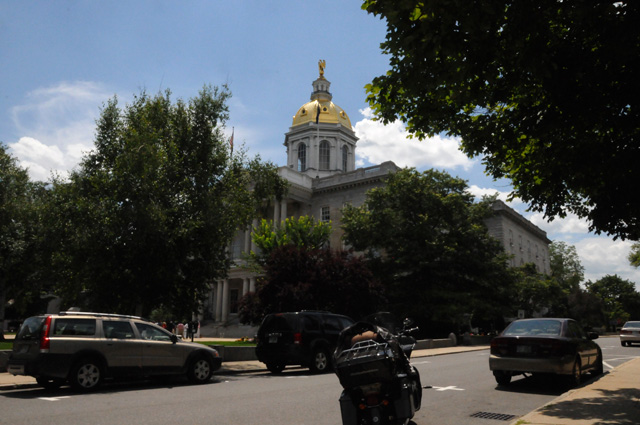 Have you ever noticed how my motorcycle seems to get in so many pictures. It is like a little pet, nudging me to pet it and keep it nearby, and especially in my pictues.
I have entered Maine now, and I am in Portland tonight. I stopped to visit a colleague of mine, we have known each other since about 1977 or 1978, I don't remember exactly when. This is Stan Baron.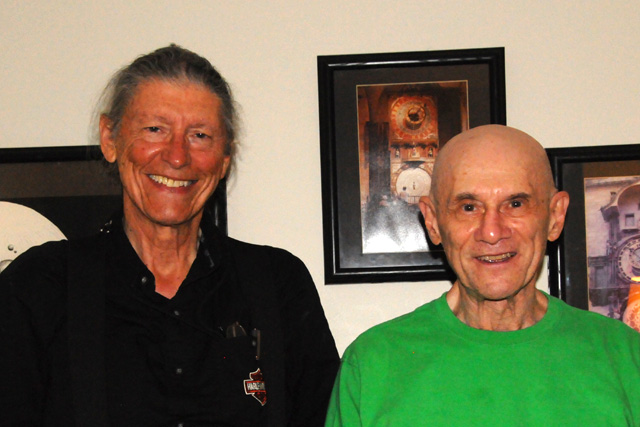 Stan and I are pioneers in digital video. That's how we came to know each other. We have both been involved in standards for digital television and digital high definition television.
In another day or two, I will have a riding companion for a few days. Kurt, a retired fireman from New York state, and I first met on our Route 66 Ride in 2008. Kurt has visited me on a ride of his through Florida to Key West, and now I will see him on a ride through the northeast. He will be coming from Syracuse on Interstates while I continue to ride on US1. I think he will catch up with me rather rapidly. Here's a picture of Kurt on his Gold Wing on Route 66 in Tucumcari. I wonder if he still has the same bike. I will know soon.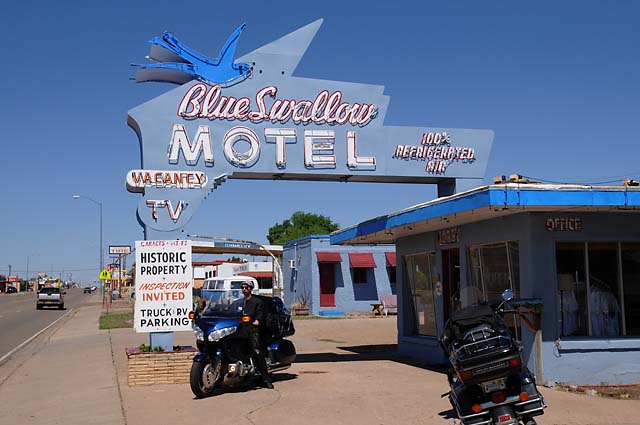 Hey, there's my bike in the picture again. I don't know how it manages to do that so often.
That's all folks.
---