---
13 July 2014, 11:59 PM ET, Ellsworth, ME
I am shocked! Not a single picture of my bike today! I hope it is not mad at me for neglecting it. I didn't realize that until I started organizing my pictures for today. Oh well, so be it.
Lots of dogs today. Maybe that's a sign that I miss my little doggie. I hope all my motorcycle rider readers are not upset at not a single bike picture today. Tomorrow I must do something about that. Kurt has joined me now, on a Gold Wing. They are even sitting side by side tonight, they seem to get along OK. Last night I wondered if Kurt still has the same bike, he does. He must like it.
Riding conditions today were excellent. Cool. Not too many lights. Not too many slow speed limits. I started from Portland, went up US1 for a while, then headed inland to visit the Maine capitol, Augusta. Then I went back to the same spot where I had left US1 and discoverd that I had a voicemail from Kurt, at 1:15 PM. I had wondered if he would even catch up with me today. He was coming from Syracuse, NY. Well, he had already passed me! He was on Interstates, I am on US1. So after a few vocemails back and forth we were able to meet at Belfast, Maine. He was there first waiting for me. I told you that Kurt is a retired firefighter. Guess where I found him. At the Belfast fire station. Then we continued north on US1 and broke off to go to an island, Deer Isle, to visit with my neighbors across the street in North Palm Beach. Bob and Cindy have a summer home in Maine, so Kurt and I went there to say hello. After a while, we headed back to US1 where we are spending the night.
Now for pictures.
First one is dogs. This is Tesssa on the left and Emma on the right. They are sisters.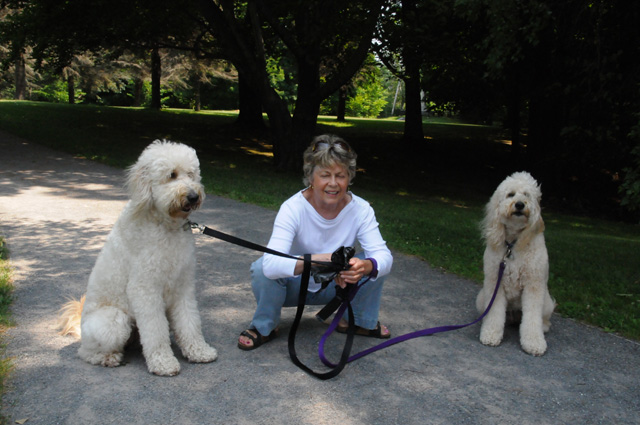 And here is Sammy, another sister. They were walking in a park across the street from the capitol in Augusta.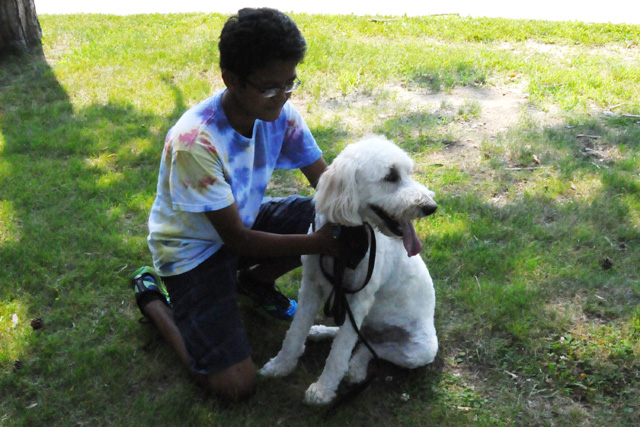 Speaking of the capitol, here it is. I was so disappointed to see that the dome is covered with scaffolding. When I get home, I will try to photoshop it out. We'll see how successful that is.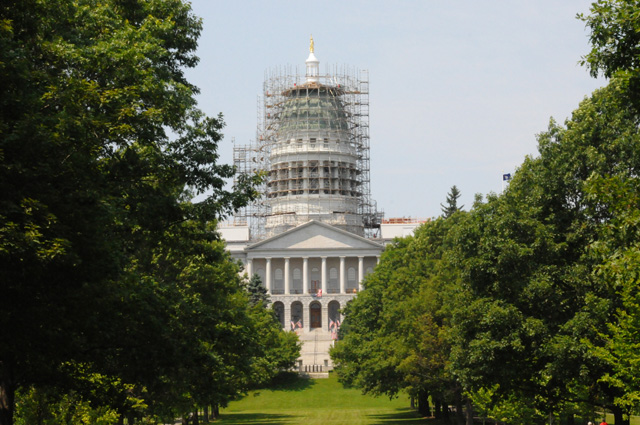 Here's Bob and Cindy in their summer home. Bob is holding Annie, Harry is in front of him, and Belle is in front of Cindy. You may have to look a second time to see Belle.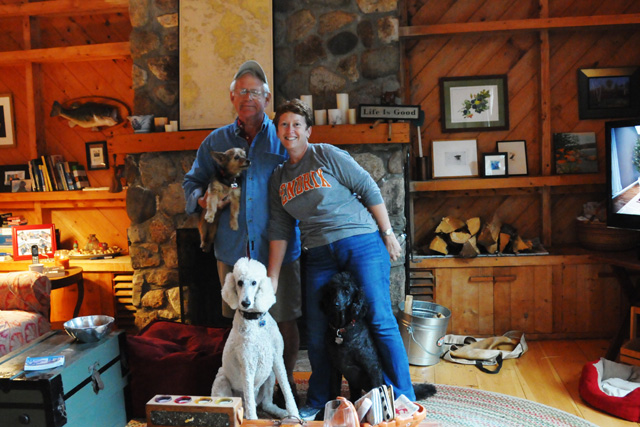 And here's Kurt and me, with Annie and Harry.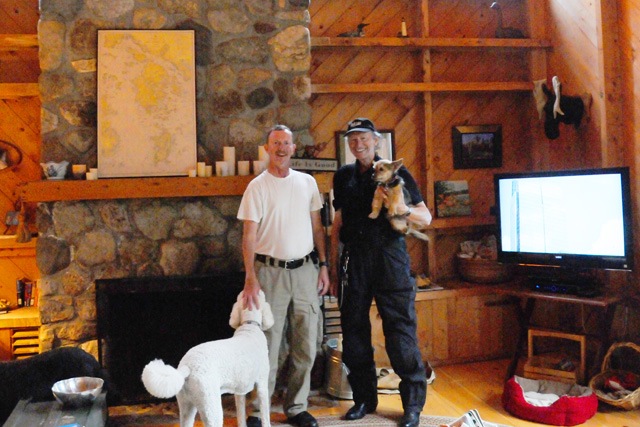 Here's the view from their deck.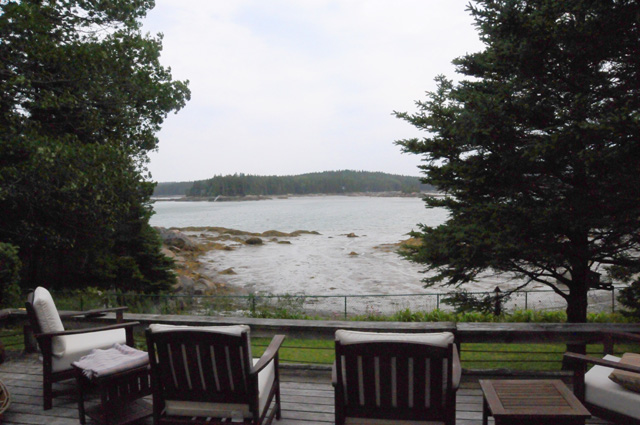 And here's a picture of their summer home looking from the water.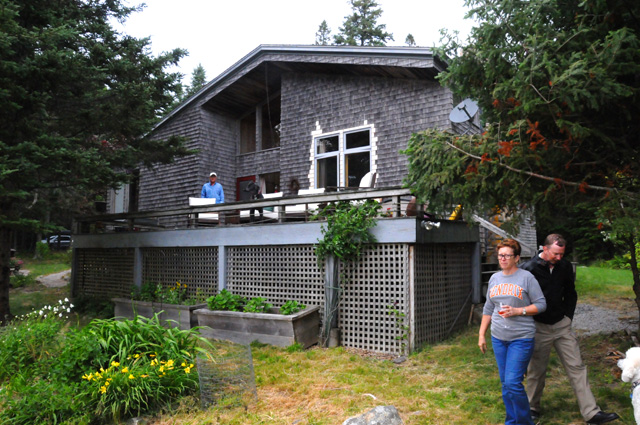 The temperature was delightful, especially after some of those hot days, as high as 100&deg. For the ride back to the hotel, I wore my windbreaker/rain jacket so I would not be cold.
Statistics for today: Miles were 274. Traffic lights were 40. Total miles now are 2,700 and total traffic lights are 2,092.
Nighty night.
---