---
16 July 2014, 11:59 PM ET, Montpelier, VT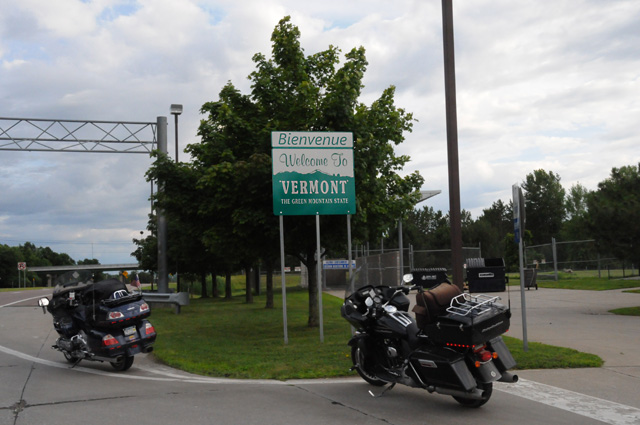 Today I reached a milestone. I have now ridden my motorcycle in all 48 of the Lower 48. That was part of my mission on this ride, and I have done it, entering Vermont from Canada.
It is late, it has been a long day. Kurt and I started in Fort Kent, Maine, the end of US1, got gas, and immediately crossed into Canada. We spent all day riding to Vermont. Part of the ride was through a forest, much as it was in Maine, and then we were on a motorway. We rode through New Brunswick and Quebec provinces. We were near Quebec City and Montreal, but elected to stay on the motorway.
We tried to get a room shortly after arriving in Vermont, in St. Albans, but no room in the inn. We went to Burlington, but no room in the inn. We went to Montpelier, and there was one room in the city. We took it. Normally we have separate rooms, but this time it was not in the cards. The room is a suite, however, so it turned out OK.
Data from today: 470 miles, 3,658 total.
Good night, I'll try to do more tomorrow. The miles kept me busy today. A reminder, click on "Map" on the menu to the left to see where I have been.
---