---
17 July 2014, 11:59 PM, Syracuse, NY
Kurt and I started the day with a visit to the Vermont state capitol in Montpelier. Kurt was wearing a special shirt to commemorate my attaining the level of riding in all 48 of the Lower 48. Kurt accomplished that feat in 2011 and got this tee-shirt to mark the event.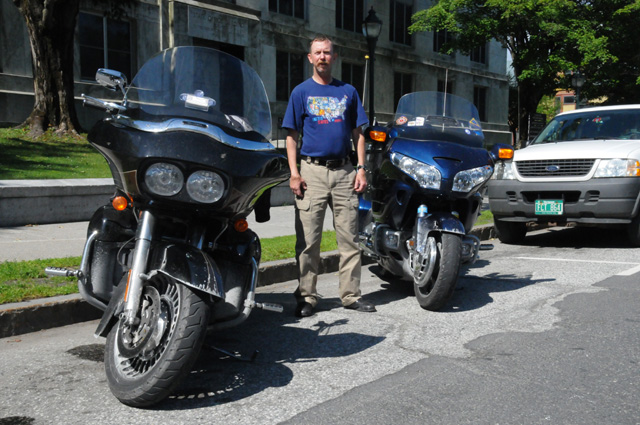 Here's a close up of the tee-shirt.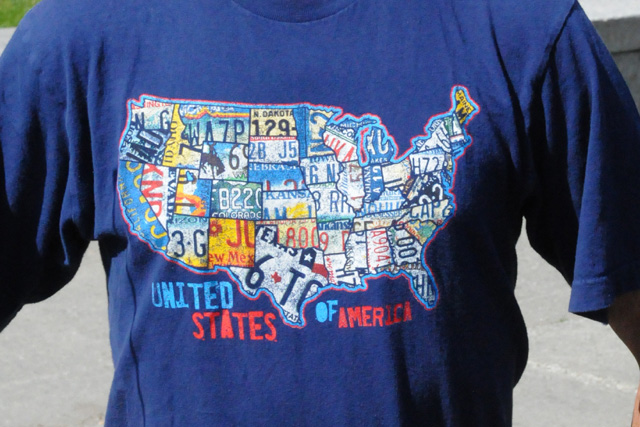 And here's the aforementioned Vermont state capitol.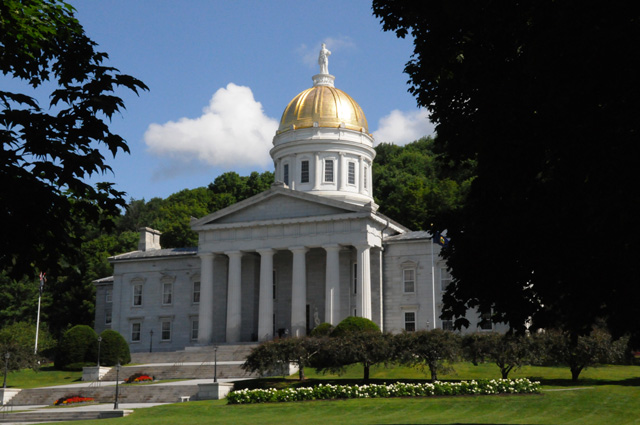 After that we headed out to Burlington so I could say "Hi" to Susannah's parents. Susannah, you should remember, is the spouse of my son Darryl. Nick and Anne were happy to see us, and granted my wish that they pose in front of their house so all of you could meet them.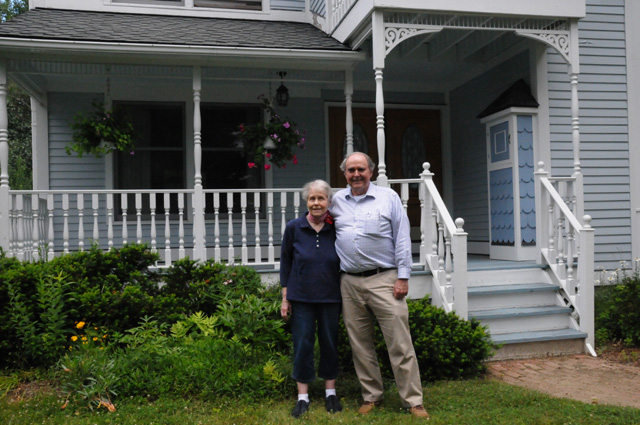 Then we were off to Albany, another capitol city. We crossed the Hudson River on this bridge.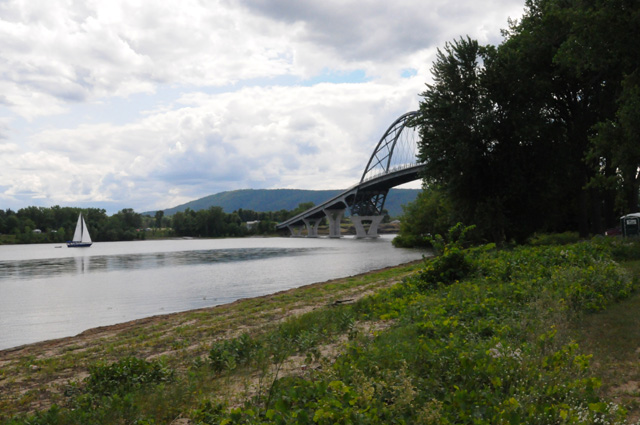 While I was off getting the bridge picture, Kurt was patiently waiting for my return.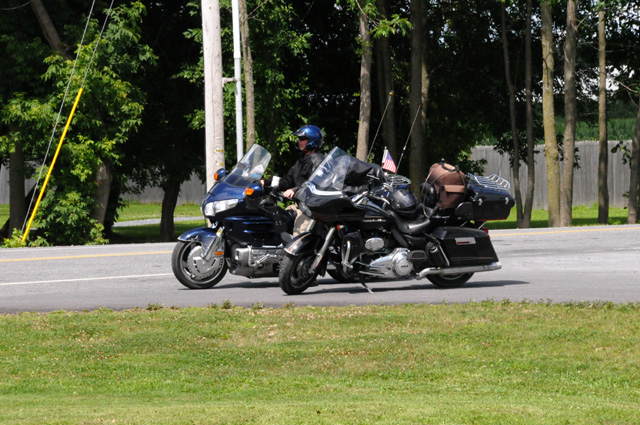 We passed Lake George.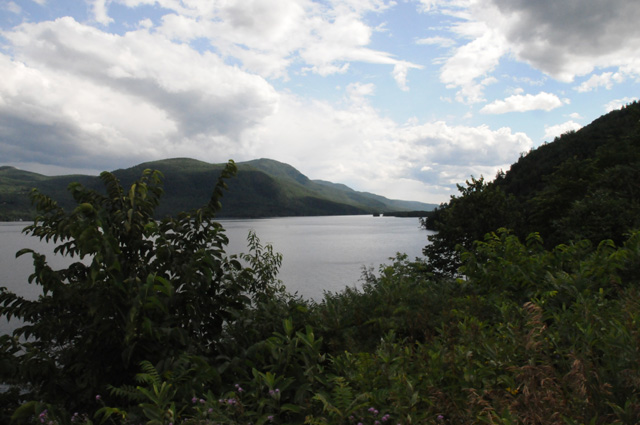 We arrived in Albany during rush hour, but I still got this picture of the capitol. The sun was behind the capitol, so that limits the quality of the picture, as I have painfully noted in the past.
Just to pound home that point, here's the back of the capitol. You can see how much better the picture is. And no, I am not going back tomorrow morning to get a better picture of the front.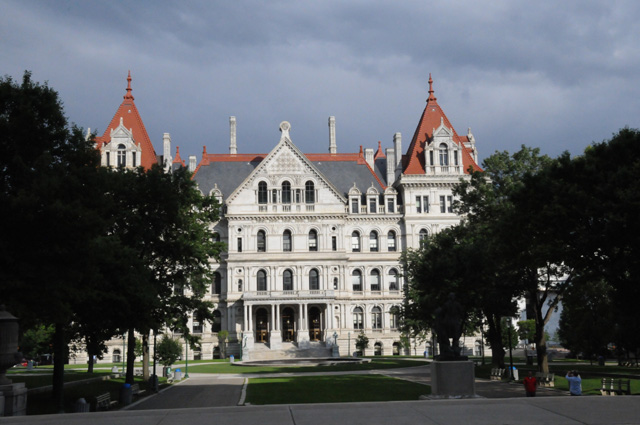 I rode 381 miles today, 4,039 total.
We are at Kurt's home tonight, having arrived somewhat after 9:00 PM. As a result of the long day, I am tired and I am going to bed right now.
Good Night.
---