---
18 July 2014, 10:30 PM ET, Sunbury on the Susquehanna, PA
I have no choice, I must start with this picture. This was taken during the afternoon. This picture was taken expecially for Dean. You know him, the traffic light count on US1 winner of a chocolate milk shake. After Dean won, he wrote me, "You know Bob ≠ I donít recall seeing you drinking a single milk shake on this trip yourself." And, he continued, "Lets start seeing the chocolate milk shake pictures please.(-:"
So Dean, I dedicate this picture to you.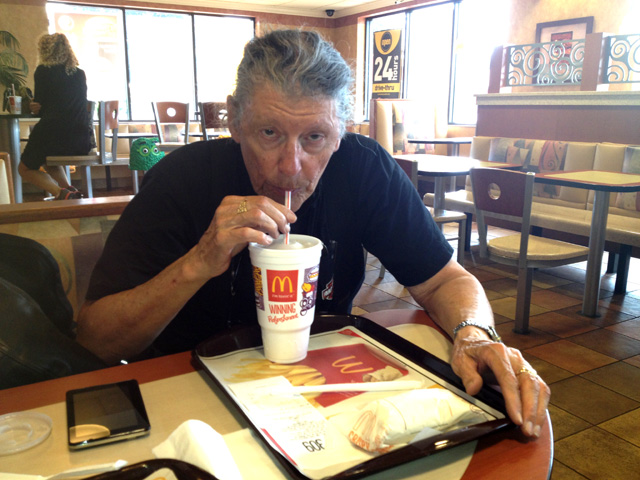 I spent last night at Kurt's home in Syracuse, NY. Thank you Kurt, wife Dottie, son Eric, and daughter Sarah for your hospitality and company. I appreciate very much your kindness. Here's a picture of Kurt and their home.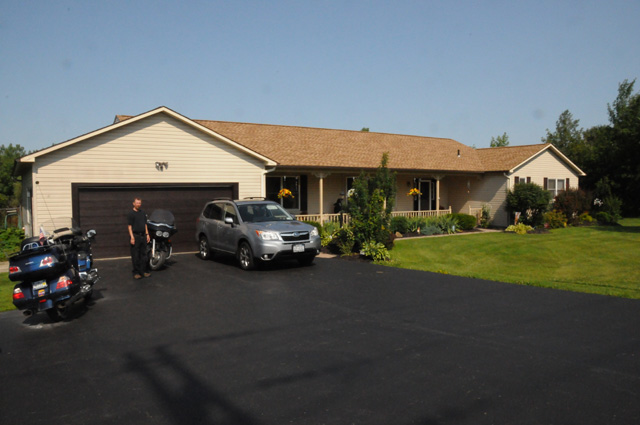 Our bikes were quite dirty from the messy weather we had ridden through. You can see the brown dirt on my formerly black bike. Kurt convinced me that I should at least hose it off, so I did. I will leave the real wash to my Harley dealer when I get it serviced after getting home.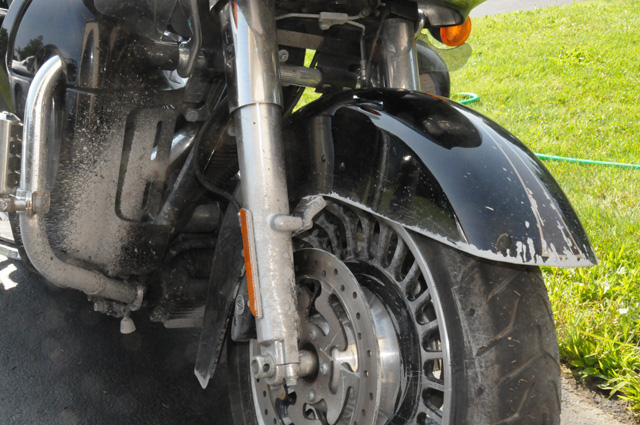 And then we were off again. First stop?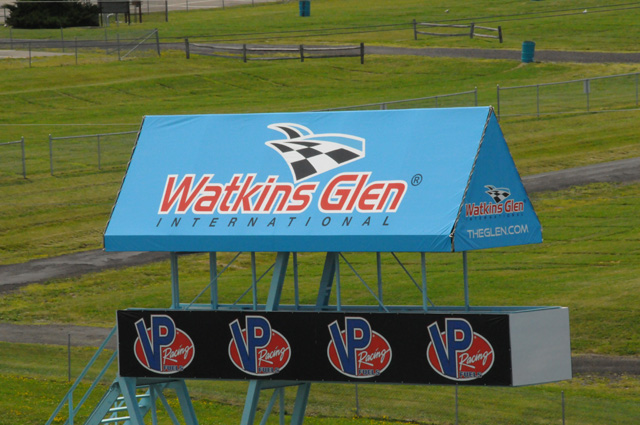 Back in the late 70s and early 80s, Hanna and I would go to Watkins Glen, in the finger lake region of New York, for the US Formula 1 Grand Prix. So, I had to go past the circuit since I was so close. A private event was going on, the SCCA had the track and infield. Kurt and I were allowed to go to one grandstand, so I agreed without hesitation.
I have several pictures here taken from the grandstand. First, views out over the circuit. This is Turn 1. The start/finish line is in front of the grandstand you see on the far left.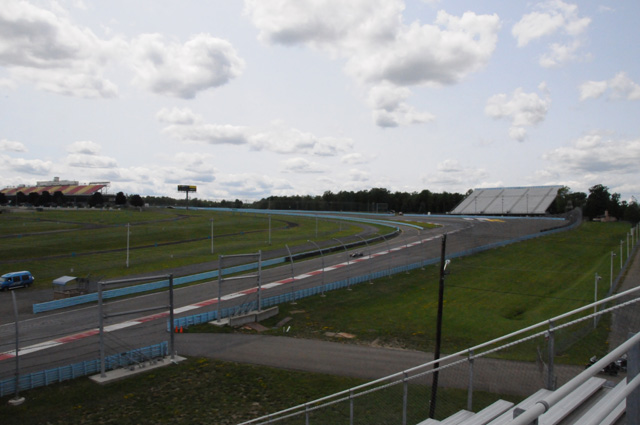 This is a short straight section just after Turn 1.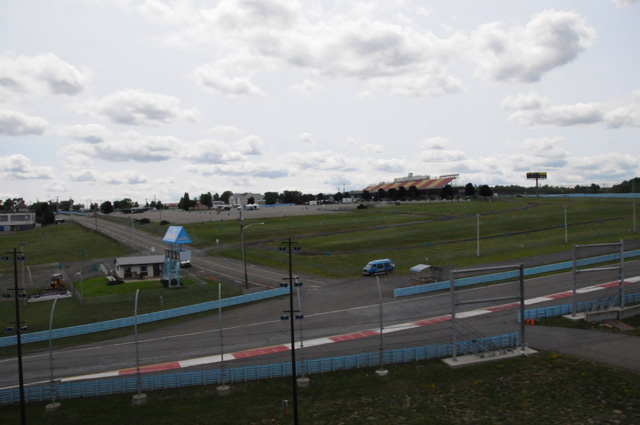 And here's the esses just after that straight section. This is all the track we could see from this grandstand. The place that Hanna and I found that we would return to each year is on the far side of the track from where I am right now.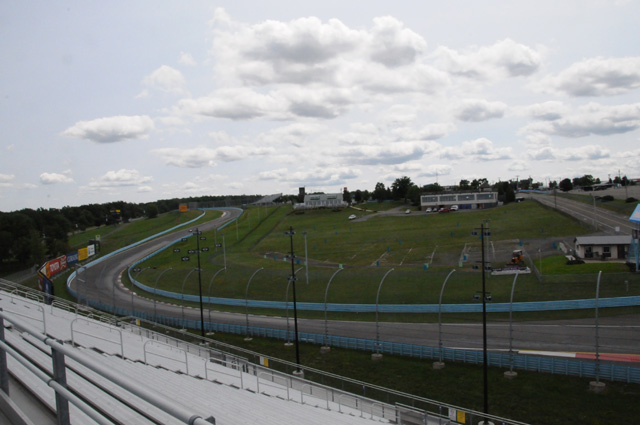 And here's a couple of pictures of some of the cars running on the track.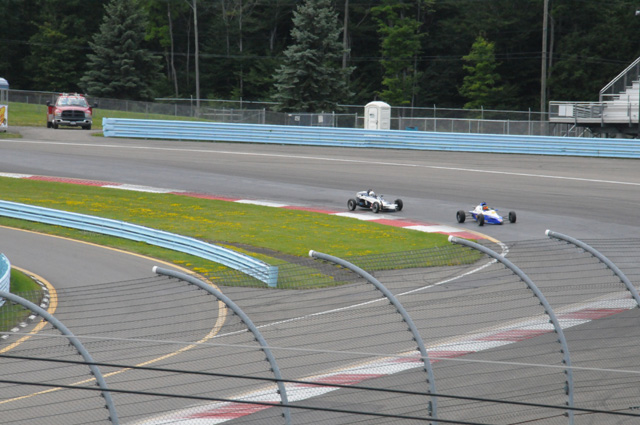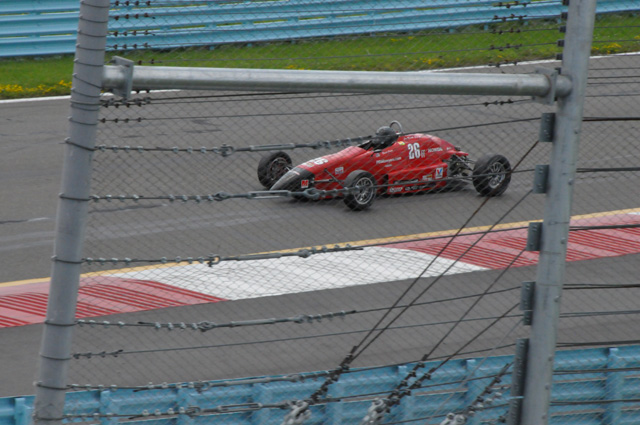 Here's a view looking back from the grandstand. You can see how beautiful the area is. There are hills all around. In fact, the circuit is on top of a hill.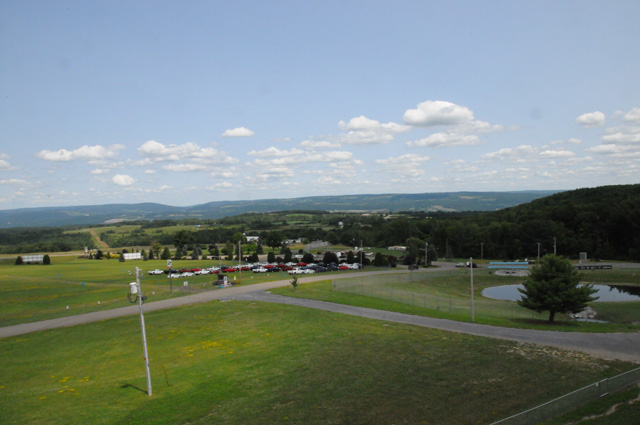 I took a look down at our bikes to see if they were getting along, and everything seemed OK. I guess Kurt's Honda GoldWing and my Harley-Davidson Road Glide have struck up their own friendship.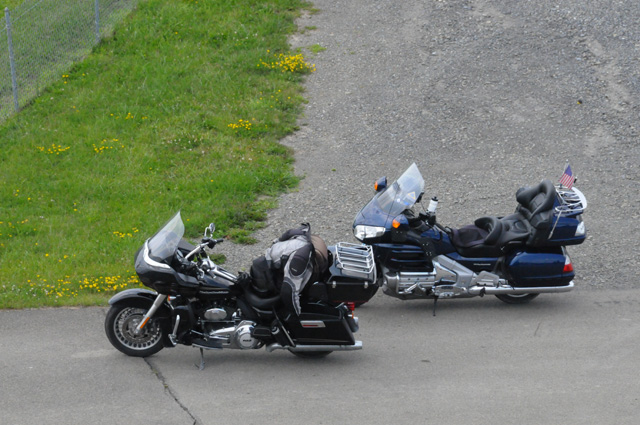 Just before leaving the circuit, Kurt had this urge to jump into a NASCAR and check out the track, but I persuaded him it was time to leave.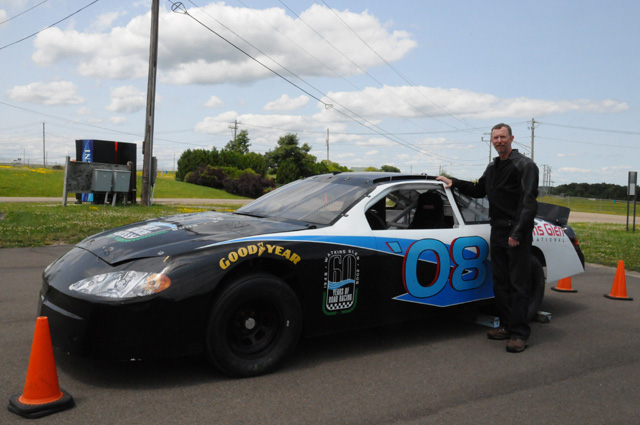 I decided to show you three old pictures of mine, from Watkins Glen back in 1979 and 1980. First, a Ferrari.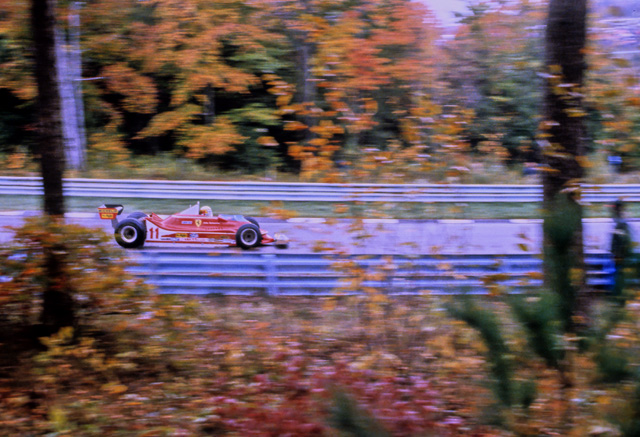 Now one of the race drivers in a pre-race, the Toyota Celica race. Do you know who this is?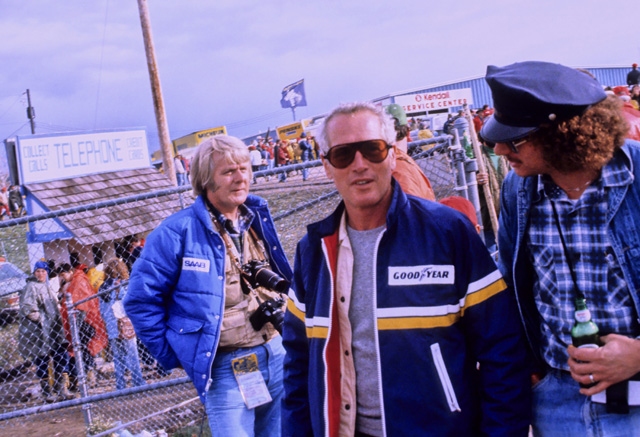 Finally, one of the race drivers in the Formula 1 race. And, do you know who this is? I have always liked this picture. Do you see the flower in his mouth?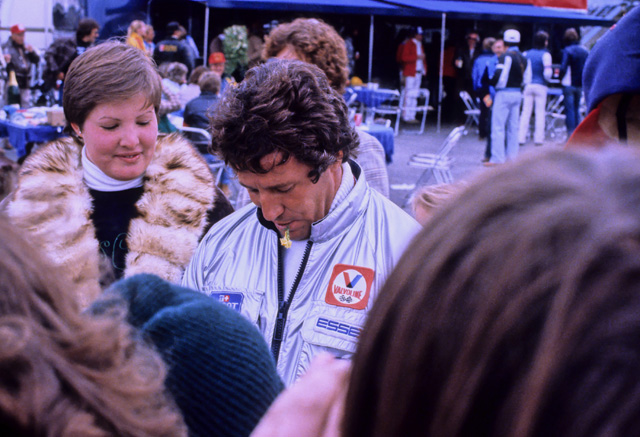 Here's a couple more pictures along our ride through northern Pennsylvania.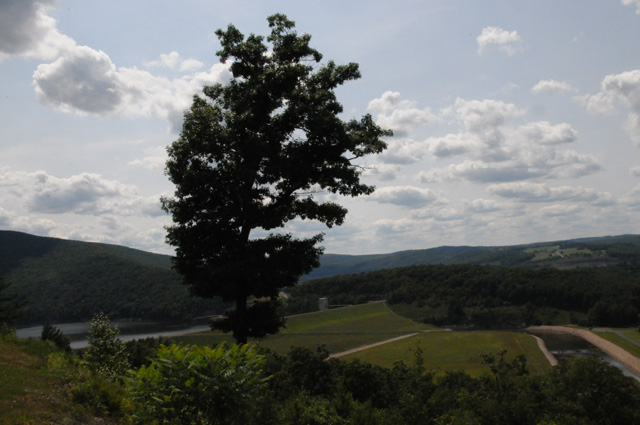 So, that's it for today. We stopped early, I was tired. I will try to get a good night's sleep.
You can check the map to see how far I have gone on this ride. You will see that I am going south, headed for home in a few days.
We rode 231 miles, I now have a total of 4,270.4 miles on this ride. And, as for where I am tonight, you can see from the byline that I said I was in "Sunbury on the Susquehanna". Well, it is Sunbury, and it is on the Susquehanna, but I did a little play on words writing it that way -- the RCA office in London was at Sunbury on the Thames. I'm sorry, but I couldn't help myself when writing today's byline.
Oh, by the way, I am still a good boy, my Doctor would be proud of me, that was an unsweetened iced tea.
---