---
19 July 2014, 8:00 PM ET, Cumberland, MD
Good evening to one and all. It is earlier than usual. I stopped riding at 4:30 because rain was beginning to fall. I rode through some light showers, then stopped. I figured I needed the rest, as well. Soon after I stopped the rain increased.
Kurt and I said our good-byes this morning after breakfast. He headed back to Syracuse, I headed to Harrisburg. I enjoyed very much riding with Kurt, and I am glad he suggested it a week ago.
Harrisburg, that is another capitol city. So, you know what that means.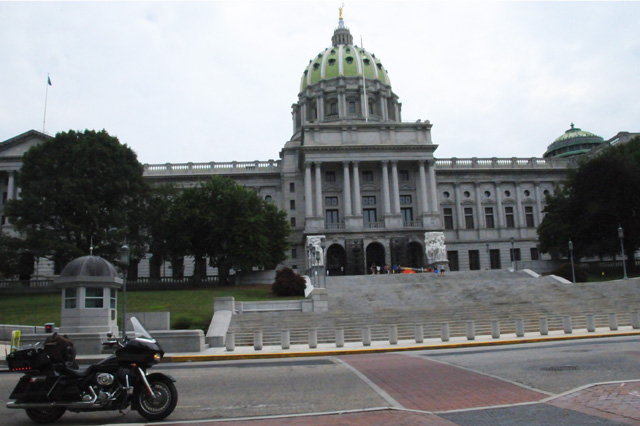 The picture above is the capitol of Pennsylvania. That was from the front. I left the bike running because I was not in a legitimate parking spot. But then, it was Saturday morning. Nonetheless, I left it running for a quick getaway.
This is the back, and again, I left the bike running.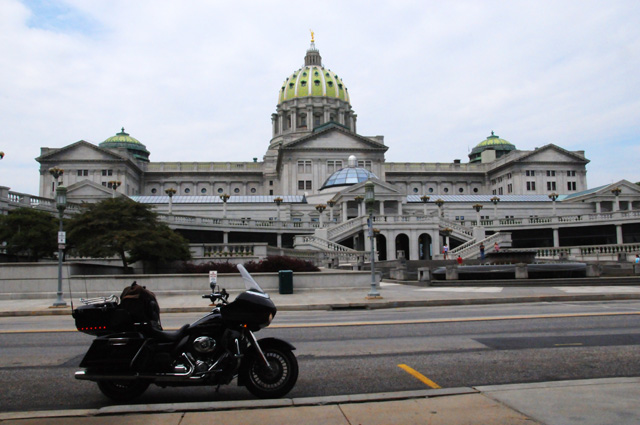 The dome is different from any other capitol building I have seen. The color. It is green. Here's a telephoto shot of the dome.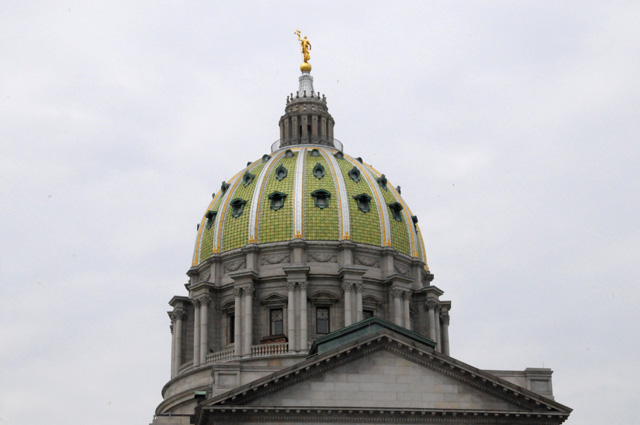 After getting these pictures, I continued south until I was in Maryland, then I headed west to my next destination. Tomorrow will be my last capitol city on this ride.
I crossed the Mason-Dixon Line today. I am in the south again.
This picture is in Maryland, shortly after I left Pennsylvania. You can see several ridges.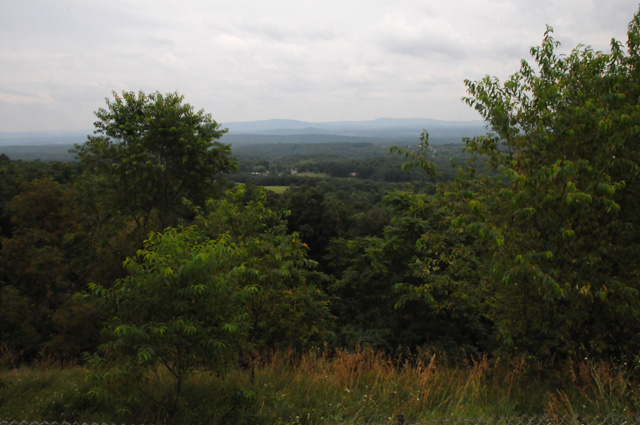 Today was not a hard day, 221 miles (4,491 total), I took it easy, plus I stopped early. I hope to get a good night's sleep, and be off early tomorrow. Till then, Ciao.
---