---
20 July 2014, 10:00 PM, Pikeville, KY
I had a wonderful night's sleep, nine and a half hours. I went to sleep early, was up early, and on the road by 8:00 AM. That's very unusual. By having the rest and early start, I got to my destination by 4:30 PM. You can see from the byline that my destination was Pikeville, Kentucky. One thing that you may know about Pikeville is that the Hatfield-McCoy feud took place in these parts.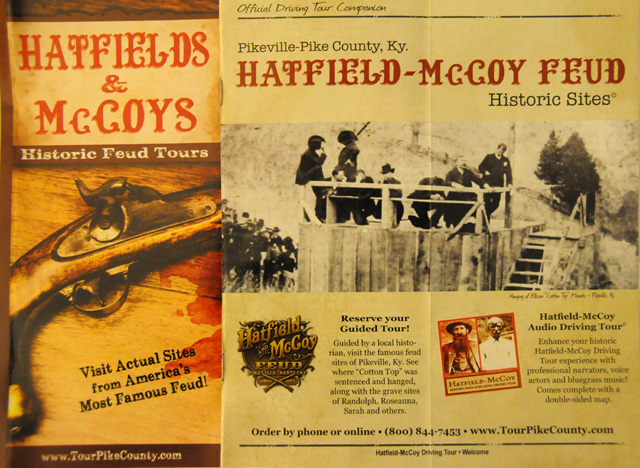 That's a brochure I found here in my hotel.
I rode 351 miles today, I have 4,842 total now. I wore my rain jacket (as a windbreaker) the first hour and a half this morning because it was a bit cool for my taste. I never put it back on, although it threatened rain all afternoon. I would get spritzed with rain drops, but the sky was never dark enough for me to put on the rain jacket. It all worked out OK.
I went through Charleston, West Virginia, a capitol city. Here's the front of the capitol.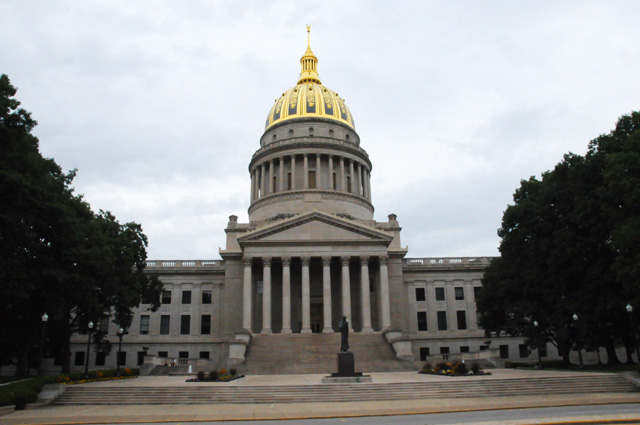 And here's the back. They look the same. The main difference is a statue of Lincoln at the front and a Liberty Bell at the back. Plus, the sides of the building are different, it is flat at the front but the wings make an inverted "U" at the rear.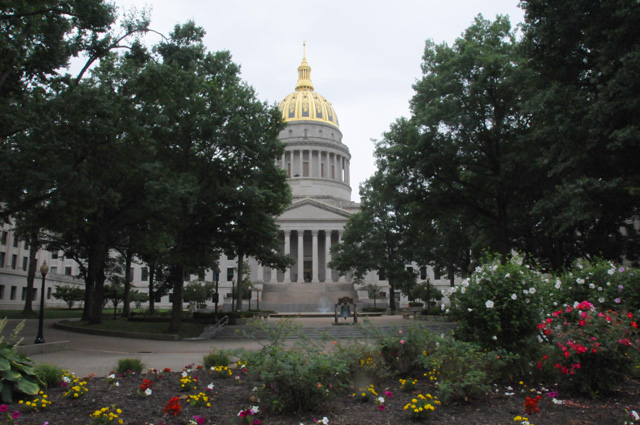 This is a typical scene as I was riding US119 through West Virginia to Kentucky.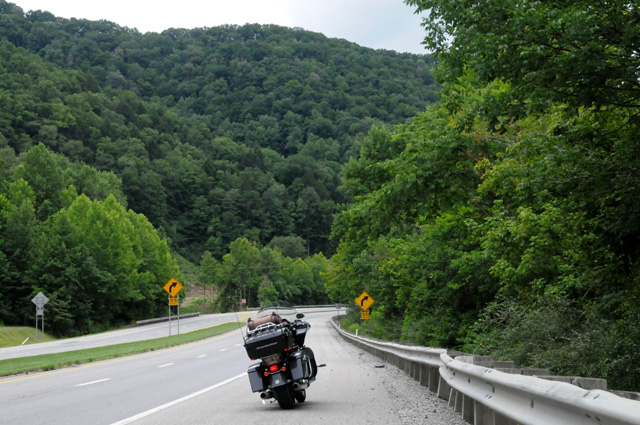 I am on a bridge over the Tug River. The front wheel is in Kentucky, the rear wheel is in West Virginia. The river is the Tug Fork.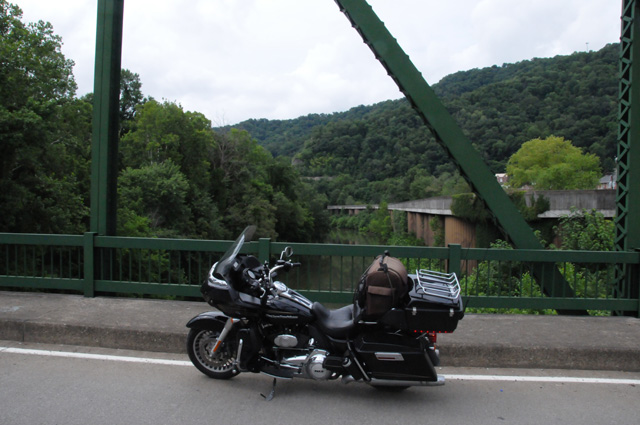 US119 in eastern Kentucky goes through some rock canyons, canyons created by cutting away the mountains.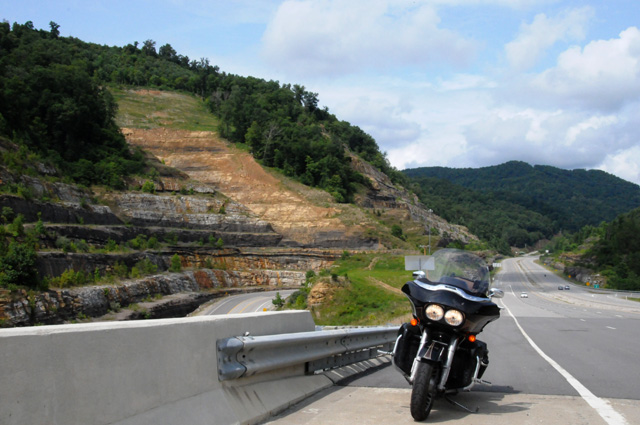 Whenever I pass through here, I am always amazed at what was done to make room for the road.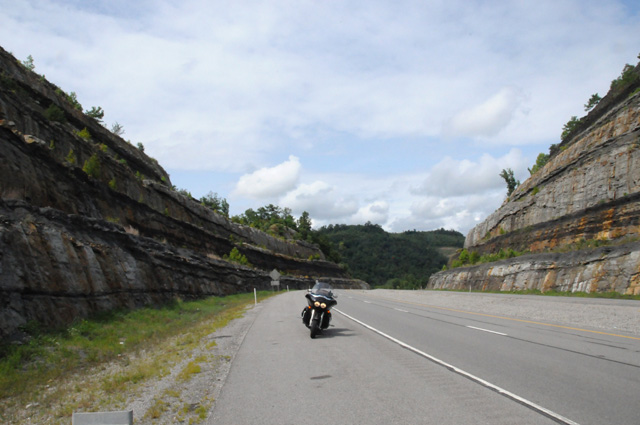 The reason for my destination of Pikeville was to have dinner with Hanna's daughter Rayana, Rayana's husband Terry, and their son Matt.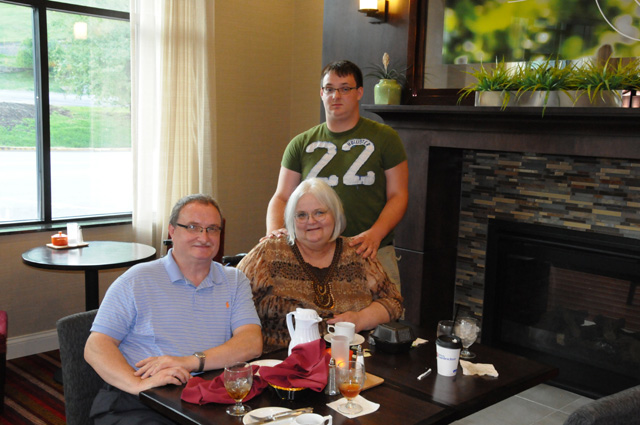 I have visited all the capitol cities that I planned for this trip. You can see my pictures of 42 of the Lower 48 plus the US Capitol if you visit my US Capitols page. I plan to get the missing six on future rides. Also, check the map (show near the top of the menu at left) to see where I have been and what is left of this ride.
See you tomorrow.
---