---
25 July 2014, 10:15 PM ET, Key West, FL
That is not the byline I expected. I thought it would be North Palm Beach again. It was not to be.
I headed out for Key West very early this morning. Unusual for me, it was sunrise. That's a scene I seldom see. Normally I try to avoid it.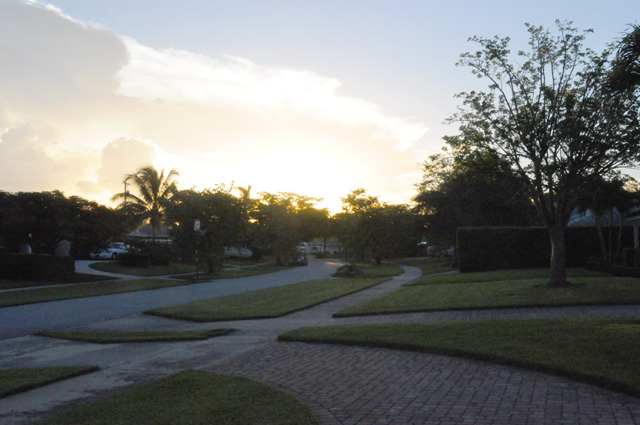 Today was different, though. I was going to complete my US Northeast Ride, or my US1 Ride. I was going to ride to Key West, take a couple of pictures to prove I was there, then ride back home. My dog was waiting for me.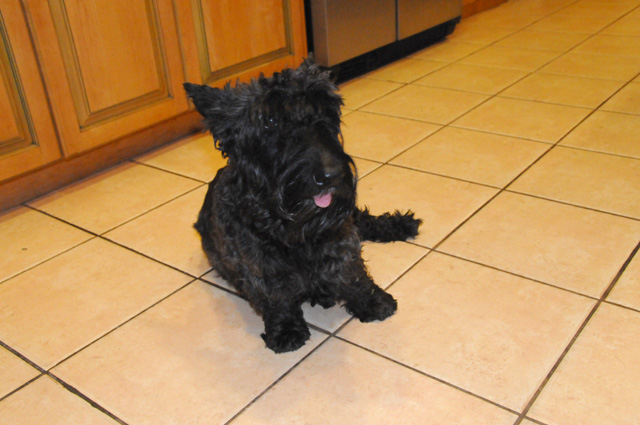 Afterall, I have done this before. See my Route 66 Ride, and the page called "Prep" on 24 April 08.
However, the 2008 ride to Key West was on the FL Turnpike, then US1 to Key West, and a return the same way.
This time, as has been proven several times already on this trip, I had a foolish idea, that I would ride down US1 all the way to Key West, I would count the traffic lights, and then I would ride back home. You were waiting for the number.
It took nine hours to get there! Only 241 miles. That's 27 miles per hour. That's as bad as New York!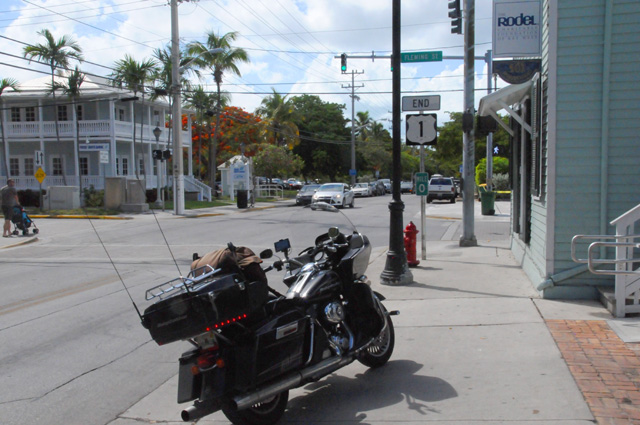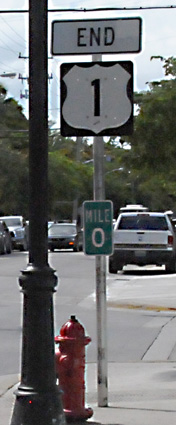 (I put the US1 sign beside the picture just in case you couldn't read it.)
As you can see, I did get there. I turned around and then I saw this sign: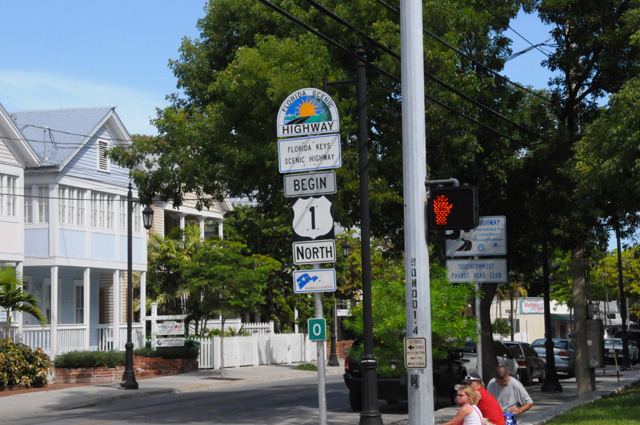 <
For a moment, I thought, "Hey, I should ride all the way to Fort Kent now and make sure I have the correct count of traffic lights." I don't know what came over me. I must be losing my mind. Too many days on the road and I go bonkers.
At this point, I decided the best thing for me to do was to go to Margaritaville.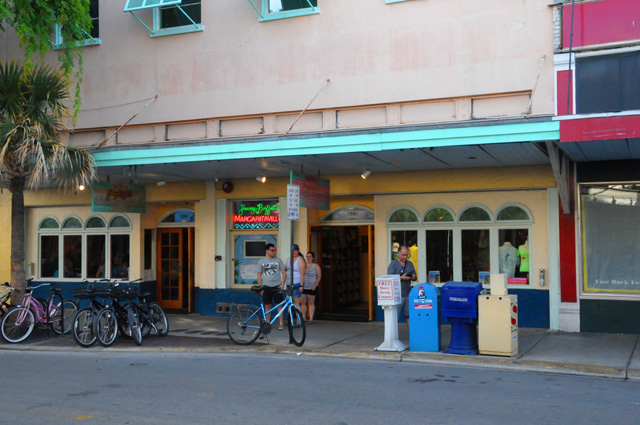 Here's a couple of pictures to get you in the mood for Margaritaville.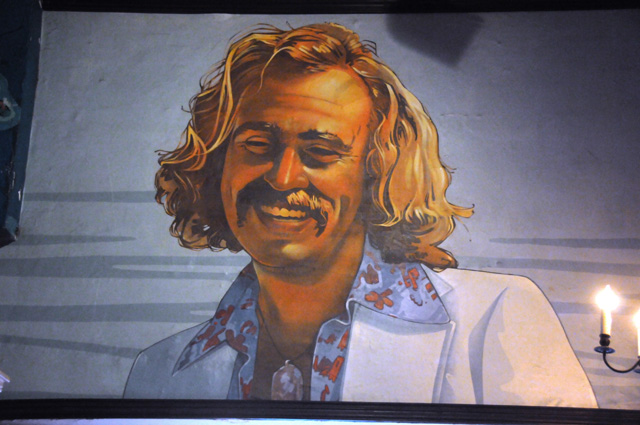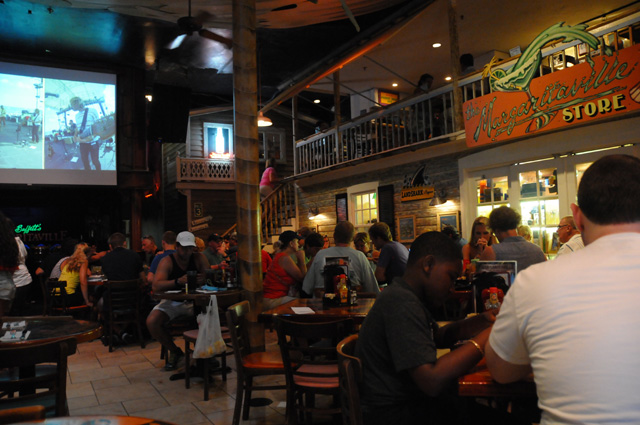 I don't often have a margarita, but I thought I deserved one. I was in the mood.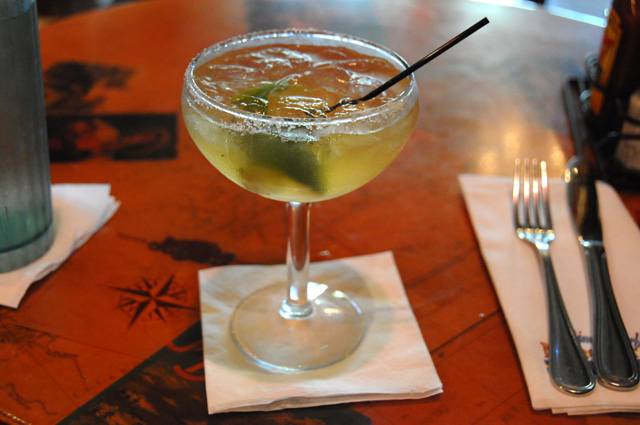 I needed nourishment, so, being in the Conch Republic, I had Conch Chowder.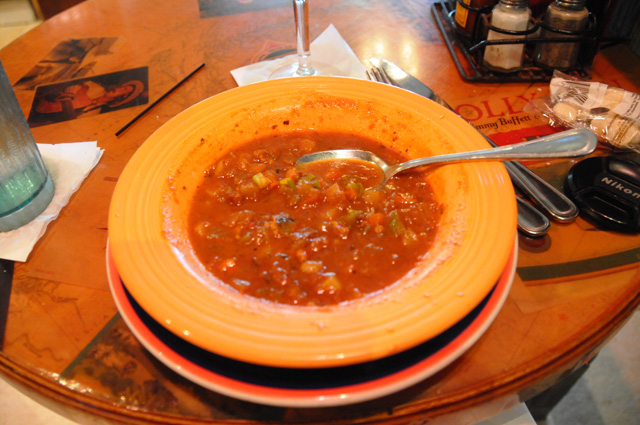 I had a Cuban Sandwich as my main course.
Then it was time for dessert. Remembering my Doctor's advice that I avoid things with sugar, I had another Margarita for dessert.
On my way back to my hotel, I heard roosters crowing. It had been a constant sound since my arrival in Key West. What's with all the crowing roosters in Key West?
I walked past the Hemingway Home, and stepped through the gate to get a better picture.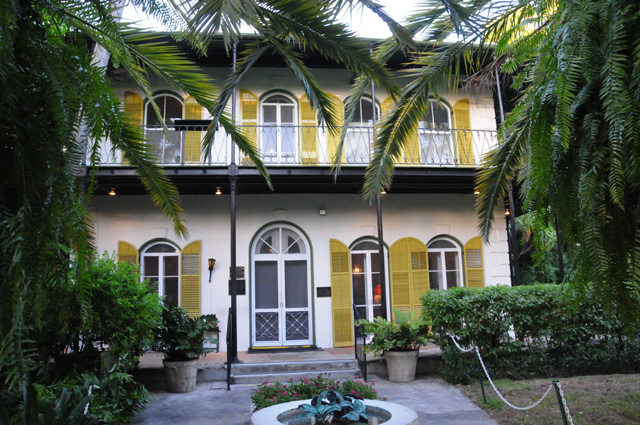 Immediately, somebody came up and said I can't step through the gate, get out of here. I remembered when I jumped off my bike in front of the White House to get a picture and was immediately chased off by a police officer. White House. Hemingway House. Same thing.
I continued my trek back to my motel, spotting the lighthouse.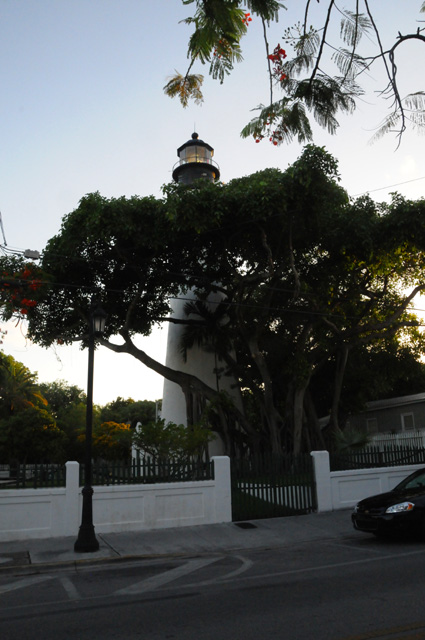 And another tree, you already know my thing about trees.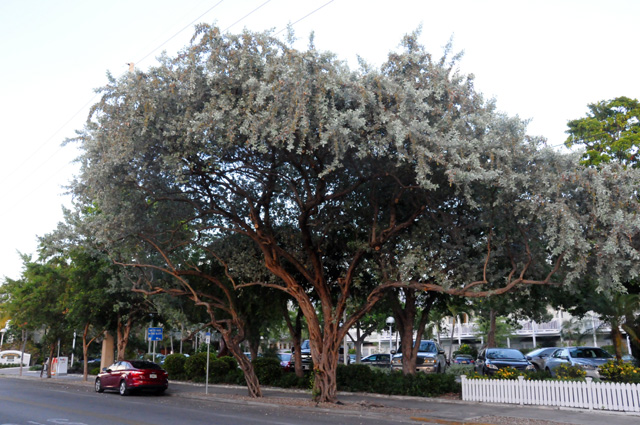 Finally I was back at my hotel. I like Best Westerns. See my bike on the far right? It is directly in front of my room. (It may not be dominant in the picture, but it is there.)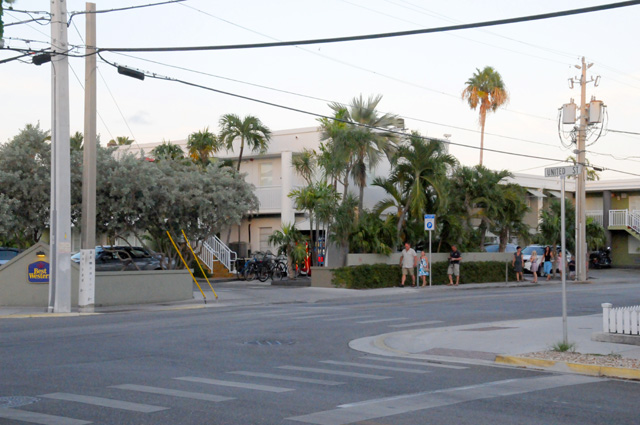 I have not told you much about my ride today, just that it took a long time. It went very smoothly until I hit downtown Miami.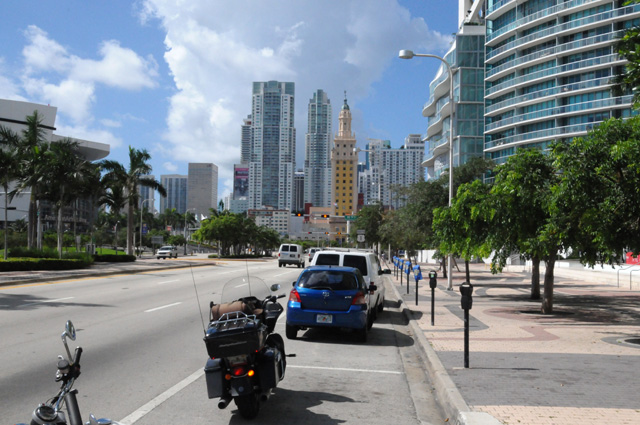 Then everything slowed down. There had already been many traffic lights, but the timing was such that I didn't object. Once I was downtown, that changed. Lots and lots of stops. Then leaving downtown it started raining. I know, it doesn't look like it in the previous picture, but you should notice that those cumulus clouds go up real high.
I was in a fair amount of rain, and even stop and go traffic in the rain. That is not my favorite type of riding. There were several different cells that I rode through. But, I kept going, I wanted to get to Key West and then back home.
In Key West, I did go past the southernmost point in the continental US. It seemed appropriate since I had already visited the easternmost point on this ride.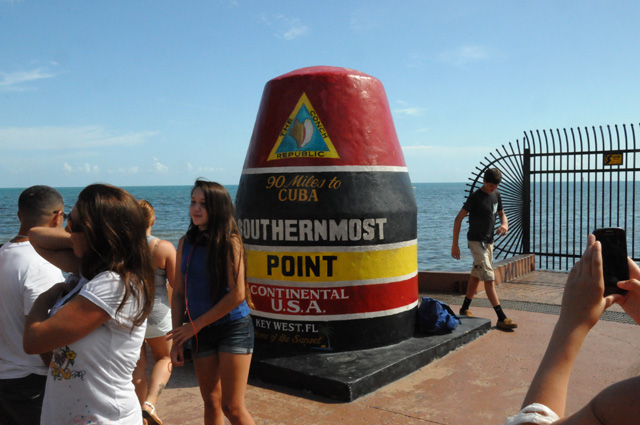 I spotted this shop, and had to take the picture for son Darryl and wife Susannah. Their cat "Pinkie" who you saw on the 6th of July (if you don't remember, just click on the 6 on the menu at the left) has six toes. Just like the Hemingway cats.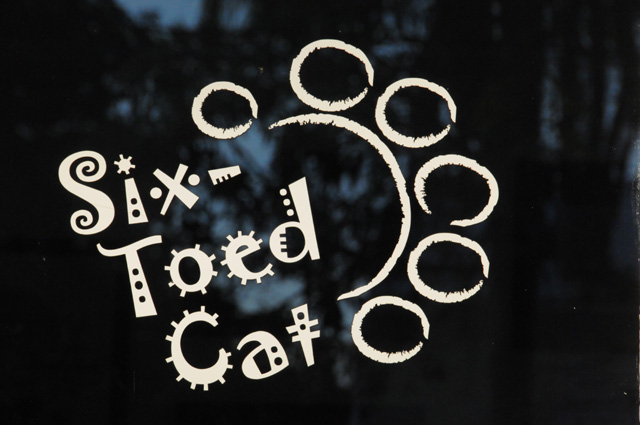 That's my story for today. I will write again tomorrow after getting back to North Palm Beach. And I will do my wrap up on Sunday. At that time you will learn just how many traffic lights there are on US1. And who the winner is for the count between North Palm Beach and Key West. You can still enter that contest if you wish. Just drop me an email with your guess.
---