---
2 July 2013, 11:20 PM CT, Madison, WI
I really like my new highway pegs. As I said yesterday, I can now relax my legs while they are on the pegs. I have told Hanna before that the bike is very comfortable, it is like a Barcalounger except it needs an ottoman. Well, now it has one. I thought I should show you.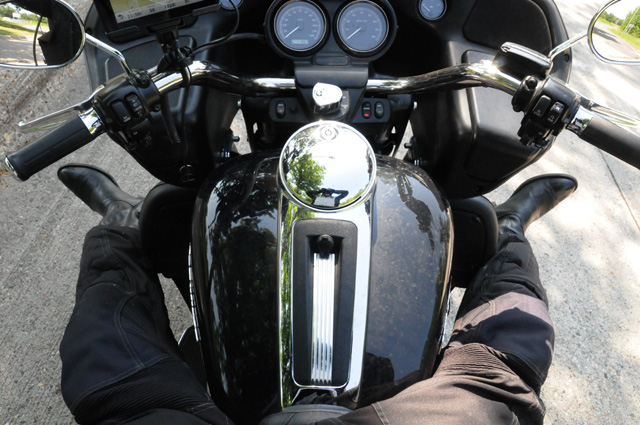 See how I can just lay my legs on the pegs. My boots look kind of small here, don't they. My feet are not that petite. The lens is a wide angle and it makes things looks smaller as they get farther away from the lens.
Now when the road is long, I can really lean back, put up my feet, and take a snooze one eye at a time.
I logged 429 miles today. I have 9,067 for the trip.
I added a big blue arrow to the map to show where I am. Because I am getting close to the original track going north, it will be difficult to tell which blue mark is going and which is coming. The big blue arrow will answer the question.
I am back east now. I crossed the Mississippi today. It runs through Minneapolis-St Paul. Here's a view looking up river.
And a view down river.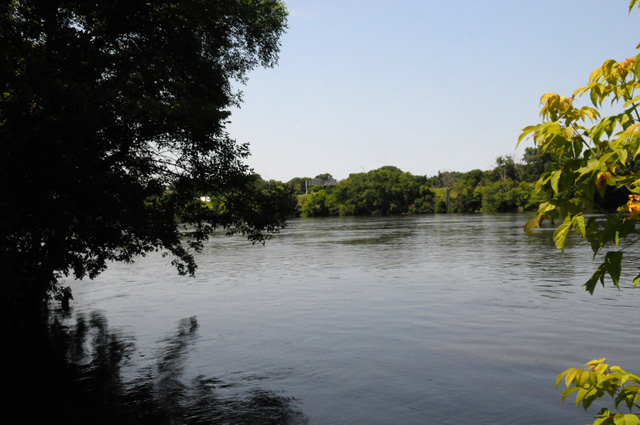 Two Capitol cities today. First is St Paul, the Capitol of Minnesota.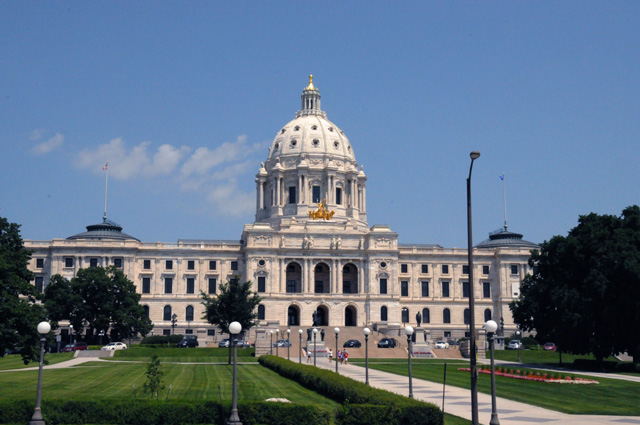 Here's a close up of the gold chariot. It is called "The Progress of the State".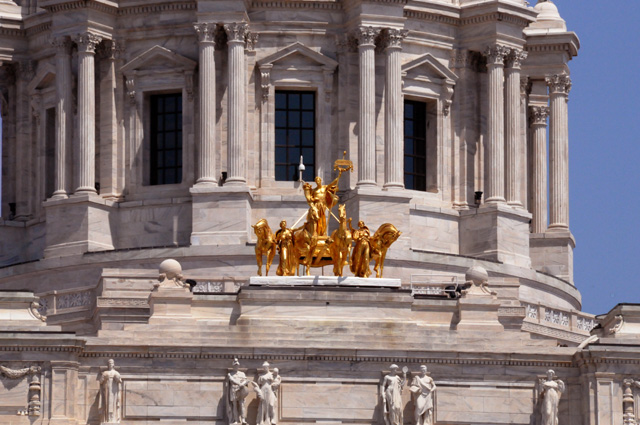 Just down an avenue from the Capitol is the Cathedral of Saint Paul. You can see one from the other. They don't face each other, they are each at 45 degrees from facing one another. The Capitol faces south, the Cathedral faces east, and the avenue is northeast-southwest.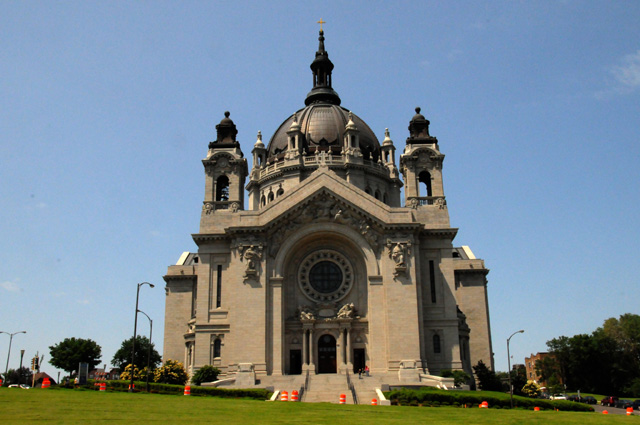 This is downtown St Paul looking from the Cathedral.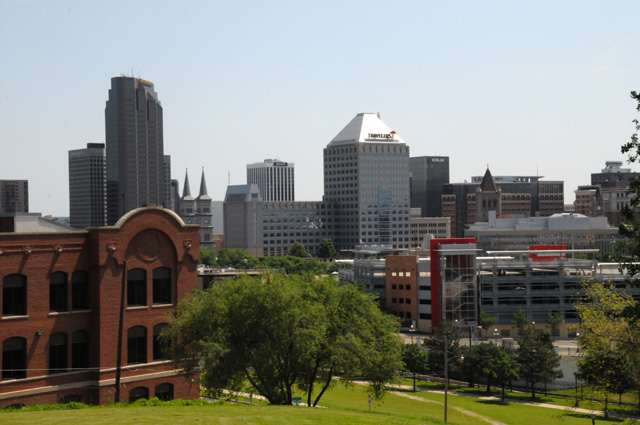 This tree was across the street from the Cathedral. Anybody know what it is?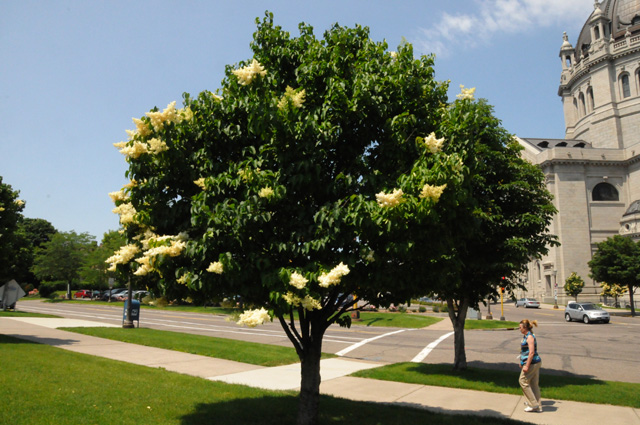 Here's a close up of one of the flowers. If you want to see the flower in full resolution, just click on it.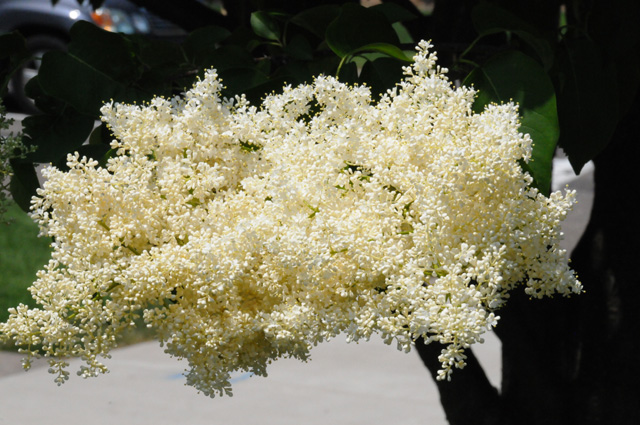 Then I was off again, this time to Madison, another Capitol city, the Capitol of Wisconsin.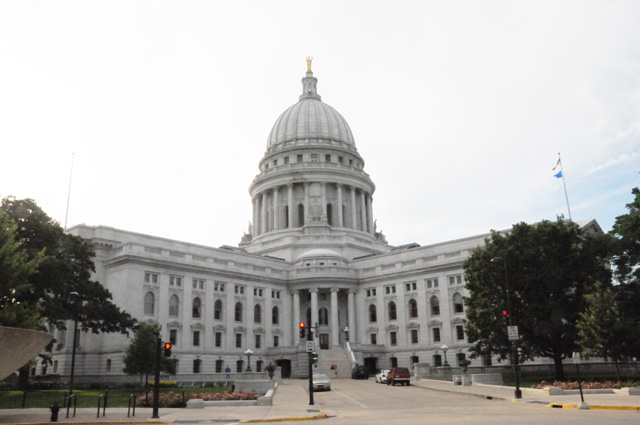 Here's a close up of the statue on top, often called the "Golden Lady".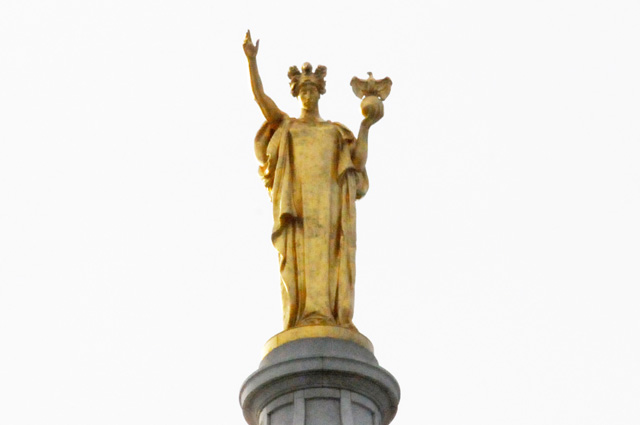 The front of the Capitol faces east, this was late afternoon, so the sun was on the west side. The front was not directly lit by the sun. The sun always makes things look better, so I took a picture of the back which was in direct sunlight. You can hardly tell it is the back. It looks the same as the front except for the direction the statue faces. This building is different from other Capitol buildings because it is like an X. There are four wings each at 90 degrees, but the front is between two of the wings.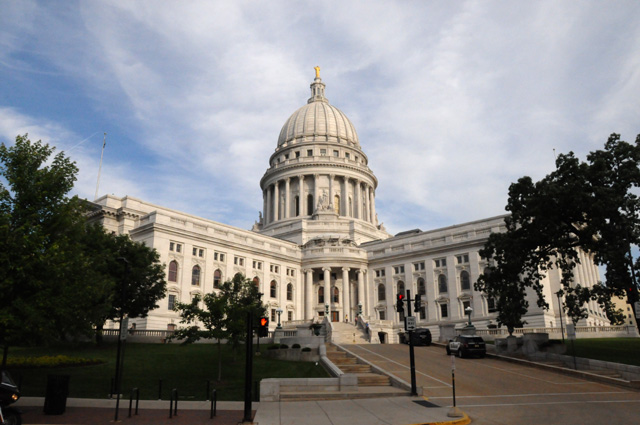 ---